Ranking the 13 Top Songs About the Game of Poker

Why is poker such a dominant metaphor in music? Besides the fact that poker metaphors are predominant in the English language, the game personifies the human condition and our approach to life.
All life is at risk, even for the lower orders of animals like skinks and my in-laws, and we use poker to describe those risks and how we react to the various successes and failures of those risks.
So, of course, our songwriters will use those metaphors in their music. It would be more surprising if they did not. Let's look at the best poker songs for something more important.
And maybe we'll find a few top poker songs that are actually about poker itself. That would be totally meta, man.
13. Queen of Hearts — Juice Newton
Welsh singer Dave Edmunds covered this Hank DeVito song first back in 1979, but it was Juice Newton's cover in 1981 that got all the attention.
The song itself is only tangentially related to poker, but it manages to make everybody's list of poker songs (including mine) because—who knows? Is it a toe-tapper? They shuffle cards a lot in the music video? See how easily I evade admitting that I actually like the song?
12. Poker Face — Lady Gaga
Next up on our list of best poker songs with references to the casino game, Lady Gaga's "Poker Face" uses a few poker metaphors to talk about how she plans to seduce someone.
I wanna roll with him, a hard pair we will be
A little gamblin' is fun when you're with me
The song was off her 2008 debut album and released as a single that same year. It won a Grammy Award for Best Dance Recording. By the way, "Poker Face" was written by Stefani Germanotta, which they call Lady Gaga when she's at home.
11. Losing Hand — Ray Charles
Ray Charles somehow manages to impart the simplest lyrics with more meaning than some entire novels manage. While the poker references are sparse, they have some meat on their bones in this bluesy song from his debut album in 1957.
Like many blues songs, the lines are repeated, not as filler but to drive home the importance of the emotions represented by the lyrics. Here's a sample from "Losing Hand."
I thought I'd be your king, baby, yes and you could be my queen
I thought I'd be your king, baby, yes and you could be my queen
But you used me for your joker ´cause I thought your deal was clean
10. Ace of Spades — Motorhead
Blues and pop rock aren't the only genres to take advantage of the rich metaphorical pool that is the game of poker.
Metal band Motorhead delivered a driving anthem to ill-fated romance in 1980 with the release of "Ace of Spades" on their eponymous fourth studio album.
The song doesn't spend a long time in the poker room—this is a lament about love rather than a paeon to poker.
9. Shape of My Heart — Sting
Nobody has taken musical self-regard to quit the heights Sting has—and "Shape of My Heart" might be his opus magnum—at least in terms of metaphorical references to life and love as seen through the lens of poker.
Gordon Sumner (Sting) and co-writer Dominic Miller used some solid poker concepts as metaphors for the affairs of the heart. This isn't just a deal with its references. Consider the following lyrics.
He deals the cards to find the answer
The sacred geometry of chance
The hidden law of a probable outcome
The numbers lead a dance
Poker players will notice the allusion to calculating odds and the acknowledgment that fate is always there to make welcome and unwelcome changes.
8. The Jack — AC/DC
If Kenny Rogers' "The Gambler" was a perfect use of poker as a metaphor for life's tribulations, AC/DC's "The Jack" uses it to focus on one specific human misfortune. Try to guess what that problem could be from the lyrics.
You did know that AC/DC is from Australia, right? Well, everyone in that country is quite familiar—at least on an intellectual level—with "the jack."
Incidentally, the video above is from the band's first album, High Voltage (1975), and that's frontman Bon Scott singing. I think it's far better than the version performed live nearly 40 years later (2009) by Scot's replacement, Brian Johnson.
7. That Was A Crazy Game Of Poker — O.A.R.
Nothing like having a good idea for a poker song and then getting a little far afield in the lyrics.
Back in 1997, the Rockville, Maryland group O.A.R. ("On A Revolution") released their first album, The Wanderer, upon which we find the meandering ballad "That Was a Crazy Game of Poker."
Even though the song tends to wander, it is focused on some actual poker hands rather than an allusion to life's vagaries.
In this case, it was one of the hands described by the narrator as his full house of jacks over nines—a very good hand. Unfortunately, his opponent has an ever-so-slightly-better hand—a royal flush.
6. Desperado — The Eagles
Written by Glenn Frey and Don Henley and first performed by The Eagles for their 1973 album entitled—you guessed it—Desperado, this song has been covered by more solo artists as disparate as Clint Black, The Carpenters, and Dianna Krall.
Its poker references are minor—only the second verse mentions cards.
Don't you draw the queen of diamonds, boy
She'll beat you if she's able
You know the queen of hearts is always your best bet
Now it seems to me some fine things have been laid upon your table
But you only want the ones that you can't get
Still, the song is so powerful that that's enough to get it on just about everyone's best poker songs list.
Incidentally, the Eagles recorded "Desperado" in London, and those violins you hear in the background are musicians from the London Philharmonic Orchestra.
5. Two of a Kind, Workin' on a Full House — Garth Brooks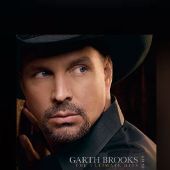 One of the so-called "Class of '89" that also featured the ascension of Alan Jackson, Clint Black, and Travis Tritt into the country music spotlight, Garth Brooks cut a wide swath in the genre with a seemingly endless stream of hits, of which "Two of a Kind, Working' on a Full House" is just one of the more enduring.
Unfortunately, you won't find a video of Garth's hit on YouTube, Spotify, or Apple Music. Brooks controls his back catalog and prefers to deal exclusively with Amazon Music. You can listen to the song (TANSTAAFL alert: Amazon will want you to sign up for a "free" membership to hear it) by clicking the image below:
The song, co-written by Warren Haynes, Dennis Robbins, and Bobby Boyd, was initially recorded by Robbins in 1987, but it's Garth's 1990 cover on his 1990 No Fences album everyone remembers.
The song itself is a happy look at a young couple—two of a kind—who are busy "working on a full house."
Be that as it may, only the first verse (and the tag line to each of the rest) is poker-related, but the song itself is more committed to the metaphor than many of the others featured in this list.
Sure, that young couple might have been even happier, but only if the best online casinos had existed in 1989.
4. Still the Same — Bob Seger
This 1978 song, written and recorded by Bob Seger, was a single and the title song on Seger's tenth studio album.
It discusses the narrator's acquaintance with a gambler that the narrator has to walk away from simply because the gambler took risks in poker but never opened himself to the people around him.
Over the years, curiosity over the identity of the song's subject—the gambler—Seger explained that the character was an amalgamation of several people he met when he first came to Hollywood. Whatever you say, Bob.
3. "The Gambler" — Kenny Rogers
This song is typically at the top of everyone's list, mainly because it's a near-perfect melding of the game of poker and the most common aspect of life: risk.
The lyrics deftly paint the scene of a broken man sharing a train cabin with an old gambler during an overnight journey "bound for nowhere." The gold gambler trades some wisdom "for a drink of your whiskey." And then the poker metaphors begin to flow.
The ballad was writer Don Schlitz's first big commercial success, although he wrote another hit single for Rogers in 1998: "The Greatest."
Of course, "The Gambler" is no "Just Dropped In (To See What Condition My Condition Was In)," but hey, they can't all be monsters, Kenny. I bet you miss the First Edition now, right?
Speaking of funny movies, you might want to look at my colleague's recent work with the funniest casino-themed movies.
2. Pokerface — Ghostface Killah (ft. Shawn Wigs)
After all the metaphoric uses and abuses of the game of poker to express various aspects of the human condition, it's a relief to end this list with a couple that is actually about playing poker.
Pokerface is a hip-hop classic from Wu-Tang Clan's Dennis Coles (aka Ghostkillah) and features New York rapper Shawn Wigs on vocals.
The song itself talks about the World Series of Poker and various high-stakes cash games. It's gritty, has a driving beat, and is more honest and enthusiastic about the actual game of poker than most of the other songs you'll find on this list.
1. All I Wanna Do Is Play Cards — Corb Lund
Ending our list of top poker songs, unsurprisingly, one of the best poker songs should be from the country & western side of the jukebox. And while "The Gambler" will always be on everyone's list as a favorite poker song, Canadian country singer Corb Lund's "All I Wanna Do is Play Cards" does the full job.
Why is the country music genre so much more likely to produce poker songs? My theory is that country music focuses on human problems and seeks metaphorical ways to explain that. Rock music is all too often self-absorbed. "Old Time Rock and Roll" and "We Built This City"?
In any case, with "All I Wanna Do is Play Cards," Corb Lund takes us through a life that revolves around the poker table. He talks of his life outside of poker as though it were happening to someone else.
Incidentally, the chorus could serve as a pop quiz on the breadth of one's poker knowledge:
Crib and guts and stook and gin and stud and cowboy pitch
Blackjack, eight or better, hold em and draw, chase the bitch
Acey deucy, never loosey, hearts and black mariah
Smear and low Chicago, man, the stakes keep gettin' higher
Now, THAT'S a poker song.
Game Over, Man
It looks like our time here grinding away on these top poker songs is just about over. I no doubt missed one or two of the best poker themed songs, but I think I found the big ones.
Of course, others with lists may disagree, but I can't justify including a song with a gambling reference on a list of poker-themed songs.
Sinatra's "Luck Be a Lady" is a certified classic, but its only reference to an actual game is an admonition that a lady doesn't "blow on some other guy's dice."
Oh, one last thing: What better way to top off a list of the best poker songs than with a bit of real poker action at one of our best online poker sites?
Good luck!
AUGUST
Casino of the Month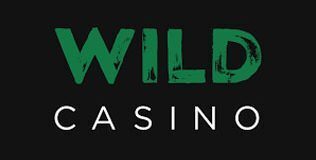 Welcome Bonus
250% up to $5,000
Read Review
Visit Site