Best Sites for Betting on the NFL Draft in 2022

Now that we are officially in the NFL offseason, you might be wondering where you can bet on the 2022 NFL Draft. Luckily for you, we have the best NFL Draft betting sites ready for this year's edition.
These sites have a lot to offer and could help you win tons of money for this season's draft. NFL Drafts are always exciting and could be very hard to predict. You will have to have a lot of intuition and a dash of luck, and you could be walking out of the 2022 NFL Draft feeling like you were just drafted.
There is always a bit of mystery regarding the draft. You can hear rumors down the grapevine about which team is taking who, but it is never official until the player is announced. That means you can win big this year if you can foresee the outcome of the draft.
Let's check out the best 2022 NFL Draft betting sites to help you place your bets and win big this year.
Bovada – Top NFL Draft 2022 Betting Site for Odds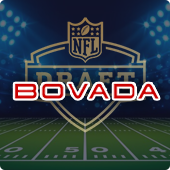 When it comes to our top dog for betting on the 2022 NFL Draft, Bovada takes the cake. They are indeed one of the best betting sites for basically all of your NFL needs.
Not only do they offer tons of great odds during the regular-season games, but they also offer great props that you won't be able to find in many other places. For example, they're offering bets on the 2022 NFL Draft and other cool props.
You can bet on where Aaron Rodgers will play during the 2022 NFL season. You can bet on a ton of NFL Combine stuff, as well as the Pittsburgh Steelers quarterback for the 2022 season.
Of course, you're here because you're trying to decide where to bet on the NFL Draft in 2022. Bovada is one of the best options due to their experience and longevity, their elite customer service, and the site's simple navigation. On top of that, they tend to have some of the best wagers available, and they push out odds ahead of most sites.
Right now, anyone interested on betting on the 2022 NFL Draft can access a $250 sports welcome bonus at Bovada.
There are odds for the number 1 overall draft pick on Bovada, but they are sure to put up some unique props closer to the 2022 NFL Draft. The draft's first pick could be the trickiest when considering this year's draft pool.
Be sure to check out Bovada for the best 2022 NFL Draft odds and more.
BetUS – Best Sportsbook for Bonuses & Promos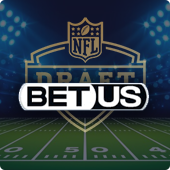 If you are looking for a site that will give you a nice bonus and great promos, you should check out BetUS. They currently have a 200% welcome bonus, which is great to help start your account with them.
You could use that bonus of your deposit to try and win big for the 2022 NFL Draft. They are currently offering odds for the first overall pick, with Evan Neal leading the charge at (-150).
There are a lot of great players here, but the biggest thing for this year is the lack of top-tier quarterbacks. Typically, a handful of early first-round picks seem like locks to be drafted, but there aren't that many this year.
That opens up tons of possibilities for these 2022 NFL Draft prop bets. You could be in for a major payday if you correctly predict an unlikely player to be selected first overall.
BetUS also has a crypto promo, casino bonus, and much more. You can take advantage of these great promos at these NFL Draft Betting sites. The NFL is one of the largest sports bet on, but many people might not know about betting on the 2022 NFL Draft.
Make sure you get signed up with a great site like BetUS so you can make some money off the draft yourself.
BetOnline – Great for Betting on 2022 NFL Draft Picks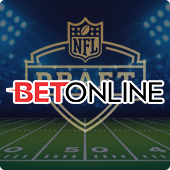 Another excellent website for the 2022 NFL Draft will be BetOnline. BetOnline is great for lots of different NFL bets as well. They will undoubtedly be offering lots of great props with great odds on the 2022 NFL Draft Picks.
It will be anything from the exact draft spot, draft order, or teams to draft certain players. It is truly a great spot to do all of your 2022 NFL Drafting and continue the regular season.
You'll be able to try and predict which players will go in what spots and to which teams. For example, you could predict Aidan Hutchinson's team, as he will be drafted early in the first round.
Hutchinson had a fantastic senior year at Michigan to close out his college career. He had 14 sacks, 62 total tackles, and 16.5 tackles for loss in just 14 games played. That production level won't go unnoticed in the draft and should make him a very high overall pick.
If you are big on Hutchinson this year and don't think Evan Neal is a lock for the first pick, Hutchinson could be your guy. He can be a feared pass rusher in the NFL, and he could end up being the first name taken off the draft board.
As far as specific bonuses and promos, BetOnline is presently offering a 50% sports welcome bonus (up to $1,000!), and a 100% bonus for when you deposit with crypto for the first time.
This is an NFL Draft sportsbook that is as tried and true as they come, too, having been in the sports betting realm for over 25 years.
MyBookie – Best NFL Draft Betting Props Online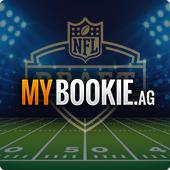 Another great site that has unique props for the NFL Draft is MyBookie. MyBookie has a betting tab right now called "NFL Exotic Props" and their 2022 NFL Draft props. They also have tons of other things to bet on, like other sports, racing, casinos, and more.
Looking at the odds across the sites, MyBookie has plus odds for all of their options instead of Evan Neal being in negative odds territory.
That's just a tiny example of how looking across the best NFL betting sites can benefit you by seeing all the odds offered for similar options.
When it comes to NFL Draft betting, the name of the game isn't always just predicting what happens; it's getting the most bang for your buck.
MyBookie offers some of the best NFL Draft prop bets you'll find anywhere, but they enhance your betting experience by also giving you some of the best prices to work with. That's no different this year, making MyBookie one of the best NFL Draft sportsbooks to use in 2022.
MyBookie is a great site interested in unique props to bet on. They are also doubling deposit bonuses of up to $1,000, and their cashout time is quick, between 1 and 3 days.
SportsBetting.ag – Easy to Use and Simple Layout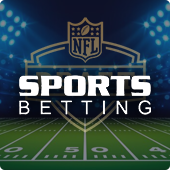 Our final recommended site for the 2022 NFL Draft is SportsBetting.ag. SportsBetting.ag offers a 100% deposit welcome bonus to help get your account started.
They offer great odds and various sports to choose from. You can also maneuver pretty easily throughout their site. If you're looking for a simple and easy site to use, SportsBetting.ag is your best bet.
Some sites make it hard to see your options, but SportsBetting.ag is a simple site that won't have you lost in their area.
The best part? SportsBetting.ag also offers most of the exciting features the other top sites for betting on the 2022 NFL Draft have. You will find plenty of appealing bonuses and promos at SportsBetting.ag, but the actual process of signing up, finding wagers, and placing bets may be easier here than anywhere else.
Deciding Where to Bet on the NFL Draft in 2022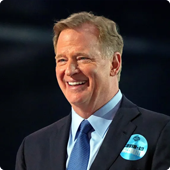 There are many great options to choose from for all your 2022 NFL Draft betting needs. You can pick the site with the unique props, best welcome bonuses, or just the most straightforward site layout.
Whichever site you choose will be sure to provide an outstanding betting experience for the 2022 NFL Draft, just like booing Roger Goodell.
The choice is yours, and you have a lot of great sites to choose from. More prop bets will be offered close to the official date of the 2022 NFL Draft, which is Thursday, April 28th.
Whether you think Evan Neal, Aidan Hutchinson, or Malik Willis goes first, be sure to place your bets and try to win big. You could even go with an outside option if you think the first overall pick will be someone nobody expects.
The Jacksonville Jaguars hold the first overall pick in the draft, but they already have a franchise quarterback in Trevor Lawrence. They might take Neal to help protect him, but they could also flip the first pick in exchange for more.
If something like that were to happen, you could find yourself with a lot more money than you did before. There will be tons of excellent props offered across these sites, so make sure you sign up now and get familiar with the area before the 2022 NFL Draft officially comes along.
To help prepare for the 2022 NFL Draft, be sure to check out our 2022 mock draft with first round analysis and the following NFL blogs. For more content leading into this year's draft, take a look at some NFL posts below.