Hide Bonus Offers
| | | | | |
| --- | --- | --- | --- | --- |
| #1 | Bovada Sports | 50% Up To $250 | Visit Site | Bovada Sports |
| #2 | BetUS | 125% Up To $2,500 | Visit Site | BetUS |
| #3 | MyBookie | 100% Up To $1,000 | Visit Site | MyBookie |
| #4 | Everygame | 100% Up To $500 | Visit Site | Everygame |
| #5 | BetOnline Sports | 60% Up To $1,000 | Visit Site | BetOnline Sports |
The Best Shows to Attend in Las Vegas in 2019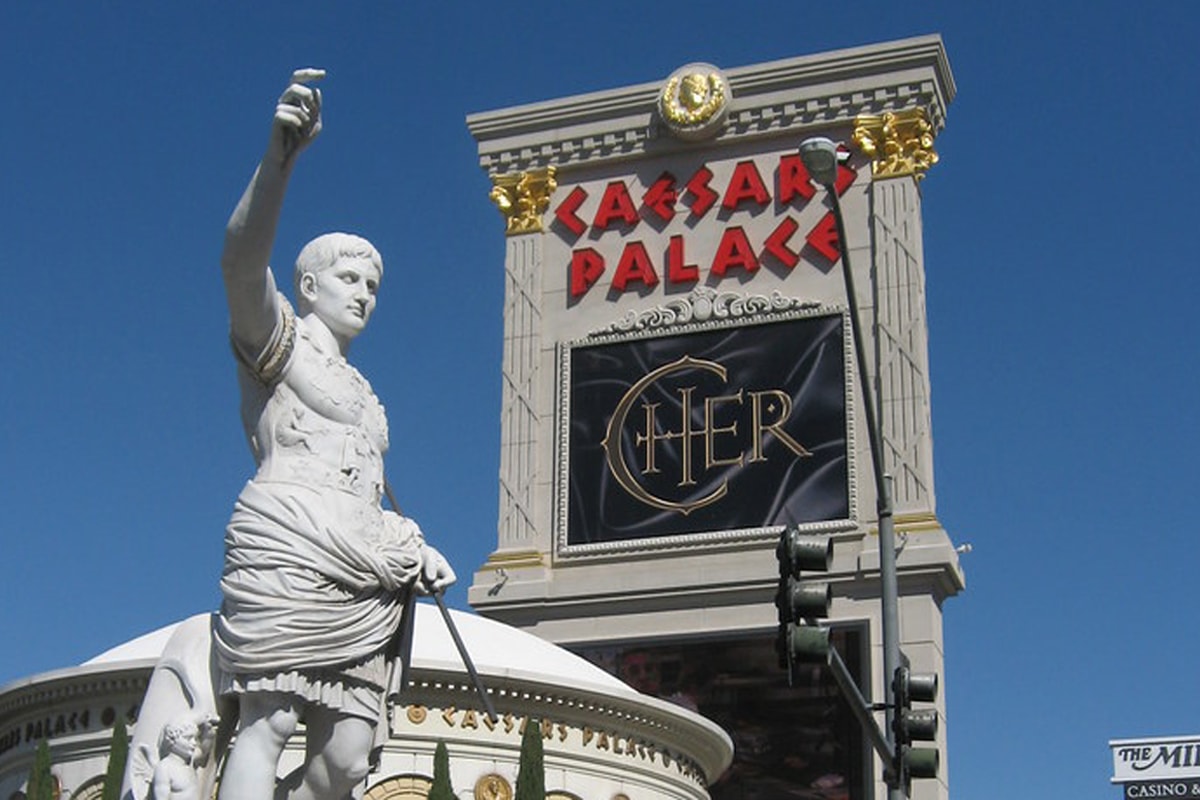 I talked about the best comedians to see in Las Vegas in a previous article, and frankly, there's something impressive about a performer so sure of themselves that they can step out onto a stage alone and then proceed to hold the interest (and captivate the audience) for 90 minutes.
I find that a bit awe-inspiring, mostly because I can't even talk to a waiter in a restaurant without his or her attention drifting off mid-order.
But sole performers are one thing. Big, fat productions are another kettle of puppies entirely. This is where spectacle meets glamour, and music, dancing, and yes, acro-freakin'-batics steal the show. Well, it actually is the show.
And diversity is king in Vegas shows.
They're funny, shocking, breath-taking, and thought-provoking — usually all at the same time. To thoroughly enjoy a Vegas production, you really need to be a multitasker. Or if you're like me, you need to see the show several times to really "get it."
Here are my picks for the eight best big production shows in Las Vegas this year.
Absinthe – Caesars Palace
The red and white tent theater (the Spiegeltent) is outside Caesars Palace, on the Roman Plaza.
Minimum age for admittance is 18. Call it spicy, quirky, or just plain weird, but Absinthe is so different that even Caesars Palace says the show "definitely goes beyond most comfort levels."
Part burlesque, part vaudeville, part high-wire acrobatics, Absinthe is a very adult and very modern rendition of the cabaret shows of old — with maybe just a little sex and Cirque du Soleil thrown in.
Just kidding. Cabaret shows were always bawdy, ribald, and intimately entertaining in all those other old-fashioned ways before the Discovery of Irony. And the Cirque du Soleil stuff is there because I'm pretty sure Cirque du Soleil is entitled to appear everywhere in Vegas at all times.
Of course, as the title of the show implies, this cabaret show is infused with a surrealistic, bizarre, (perhaps even a little hallucinogenic) charm that can be a bit much for those in the audience who haven't shaken the Iowa dust fully from their travel clothes.
The New York Times nailed it when they said "Imagine Cirque du Soleil as channeled through 'The Rocky Horror Picture Show[.]'"
Absinthe has it all: acrobats, comedians, singers, strippers, sideshow acts that defy description — quite the value for your entertainment dollar.
The 90-minute show runs twice nightly (at 8 and 10) every single day of the week. You've been warned.
Michael Jackson ONE – Mandalay Bay
Guess whose music this Cirque du Soleil production features. Just guess.
Did you guess The Gloved One? The Moonwalker? The King of Pop? Frankly, if you guessed anyone other than Michael Jackson (come on! It's in the title, fer cryin' out loud!), then you are most certainly from North Korea. Have some more tree bark.
The 90-minute show includes just about every MJ hit (not all of them, of course — man, he had a lot of hits).
Rolling Stone called the show "A virtual parade of 'wow' moments," and for once, they were right. The production features dancing that matches MJ's signature moves to perfection and daring acrobatics that — frankly — will make you more than a little concerned for the safety of the performers and the audience staring at them aghast from below.
Considering the world-class choreography of MJ's concerts and music videos, Cirque du Soleil had its work cut out for it — a challenge it accepted and soundly matched.
The show has been a nightly regular at Mandalay Bay since 2013. Like the earlier "Michael Jackson: The Immortal World Tour," Michael Jackson ONE was written and directed by Jamie King.
The show revolves around the quest of four misfits who, respectively, want The Gloved One's agility, courage, playfulness, and love — represented by MJ's glove, white socks with black shoes, fedora, and sunglasses.
You choose which iconic symbol represents which character attribute. Me, I'm just there for the fantastic dancing, the breathless acrobatics, and of course, to hear MJ's biggest hits over a world-class sound system.
Michael Jackson ONE is performed twice nightly (7 and 9:30) from Thursday through Monday (dark Tuesdays and Wednesdays).
Blue Man Group – Luxor
Believe it or not, the Blue Man Group has been around since the late 1980s.
Started in New York City by three buddies who wore blue masks and performed "creative disturbances" as wry comments and/or protests of then-current fads and cultural missteps, the group gave its first "real" performance "Blue Man Group: Tubes" at Astor Place Theatre in 1991.
But don't think of them as avant-garde, because they certainly don't. The original group — Chris Wink, Matthew Goldman, and Phil Stanton — told the New York Times that they always considered themselves vaudevillian, albeit in a modern, urban way.
If that's true, they're the first vaudeville group to franchise dozens of shows throughout the US and Europe. They're also the first vaudeville group to sell itself to Cirque du Soleil for a reported "tens of millions" of dollars back in 2015.
It was also in 2015 Blue Man Group began its performances at the Luxor. The wordless (but definitely not quiet) Blue Man Group (the masks gave way long ago to shaved heads and full-body glossy blue make-up) follows in the footsteps of the great silent film comedians like Charlie Chaplin and Buster Keaton but still somehow manages to provide social commentary worthy of Will Rogers, all with little more than drums, some tubes, paint, and, of course, twinkies.
Blue Man Group performs at the Luxor every night at 7 and 9:30. If you sit in the front rows, bring a tarp.
Penn & Teller – Rio
If the Penn & Teller show at the Rio were an actual person, it could vote and buy alcoholic beverages in every state in the US. That's some real longevity for an act that includes "skepticism" in the words it uses to describe itself.
Considered avant-garde a couple of decades ago, Penn Jillette and his longtime partner, Teller (yeah, just the one name, or "mononym," if you're being persnickety. How many people do you know named Madonna, by the way?), haven't so much joined the mainstream as worked long enough and hard enough that the mainstream joined them.
Incidentally, did you know Teller and Penn are both fellows of the free-market think tank, the Cato Institute? Well, now you do. Teller, who rarely speaks on stage, has written several books on magic, as well as a number of essays on free-market politics.
Penn & Teller practice their unique blend of comedy, magic, and yes, skepticism, nightly, with shows performed six nights a week (on Thursdays, the show is dark) starting promptly at 9.
National Finals Rodeo – Thomas & Mack Center
Some have called it "The Super Bowl of Rodeo," and they aren't wrong. The Professional Rodeo Cowboys Association's NFR starts during the first full week of December every year and runs for ten days.
The top cowboys in each event (as calculated from their professional earnings on the rodeo circuit throughout the year) compete in calf roping, bareback and saddle bronc riding, bull dogging, barrel racing, and team roping, and yes, bull riding.
There are only two minor drawbacks to the NFR.
One is the length of each day's event, which invariably runs a bit over three hours — with no breaks at all. Go ahead, visit the whizz palace if you need to, but rest assured that you will miss something.
The other drawback is the seats at the Thomas & Mack Center. Designed by Tomás de Torquemada (known best for his earlier work during The Spanish Inquisition) and replete with all the cushioning the meat you have on your posterior can provide, the seats at the Thomas & Mack will have you confessing to being the second shooter on that grassy knoll long before the bull riders start the evening's final phase of the festivities.
And yet, even with all that, the National Finals Rodeo is a unique ten-day opportunity to watch the top fifteen cowboys in each event practice their skills.
So, bring a cushion and enjoy.
Pro tip: Rounds four and nine are considered "eliminator" rounds, when the toughest broncs and bulls are introduced to their human competitors, resulting in some of the most breathtaking rides imaginable.
Magic Mike Live – Hard Rock Hotel
You know what Vegas needs? It needs another nude review. But they need to be different, somehow. What to do, what to do.
Idea! Let's do a ladies version of a gentleman's club.
Okay, I guess I'm not fooling anyone. Chippendales has been providing that sort of show for discriminating ladies for decades, inspiring legions of imitators in the process.
The newest of the genre, however, gets its inspiration not from Chippendales, but from two movies about the trials and tribulations of being a male stripper. Yes, it's a tough life, but someone has to do it.
I'm talking about Magic Mike Live — or more properly, "Channing Tatum presents Magic Mike Live."
Yes, the show is based on the incredibly popular movie Magic Mike, a modern incarnation of preternaturally fit boy meets gorgeous and preternaturally smart girl, gets job at club taking his clothes off for women, gets rich, and yet somehow still gets to keep girl. You know, that old cliché.
No, Channing Tatum will probably not be there for the performance (although you never know; he did make an appearance at opening night for the London version of the Magic Mike Live show). But don't go thinking he had nothing to do with the show other than lend his name to the production. In fact, the show was conceived by Tatum and is co-directed by Alison Faulk, who was the choreographer for both the Magic Mike films.
Along with the embarrassingly fit physiques on display, the show features singing, dancing, and comedy to keep your mind busy while your eyes are otherwise employed.
The show is dark Mondays and Tuesdays, but you can see the show Wednesday through Sunday at either the 7:30pm or 10pm performance.
Fantasy – Luxor
Speaking of strippers — and if we weren't talking about strippers, why did we even bother getting up this morning? — there is no dearth of gentleman's clubs and shows with partial female nudity in Las Vegas.
One of the best is Fantasy, at the Luxor now for nearly two decades.
This show (the creation of Anita Mann — don't laugh, that's her name) is to a typical strip tease what the moon launch is to a pop bottle rocket. There's singing, there's dancing, there's pantomime and acrobatics — say, how'd Cirque du Soleil get in here?
This is strip tease as God Himself intended it.
Fantasy performs one show nightly at 10:30. You must be at least 18 years of age to attend. Seriously, they'll card you and everything.
Mystère – Treasure Island
This long-running Cirque du Soleil production has decades under its belt, and for good reason.
From the French-inspired grotesquerie of its costuming to the fantastically impossible acrobatics, this show sets the standards for big production entertainment. Don't believe me? Well, what do I know? I've only seen the show twice.
It was, in fact, the first Cirque du Soleil show I had ever seen, so naturally, it left a huge impression on me.
Still, don't just take my word for it — the Las Vegas Review-Journal was so impressed (and they've seen it a lot more often than I have) that they've named Mystère "Best Production Show" eight times.
The show features a huge cast of 65 performers — everything from dancers, singers, and musicians to the world-class acrobats who put the Soleil in Cirque.
Mystère is dark Thursdays and Fridays but performs twice nightly (7 and 9:30) Saturday through Wednesday.
Pro tip: You'll want to be in your seat 30 minutes before the show starts, because you'll regret it otherwise. That's all I'm sayin'.
On With the Show — This Is It!
No review of big productions anywhere is complete without a reference to Warner Brothers cartoons.
Maybe it's just me, but I got the entirety of my knowledge of show tunes and opera from Bugs Bunny. I do know one thing, though: You're not going to find more options for big entertainment than in Las Vegas.
And don't tell me I'm the only one who knows the lyrics to "The Ride of the Valkyries."