Best Prospects in the 2020 NBA Draft – Ranking the Top 10 Players at Each Position

With the 2019/2020 NBA season still in limbo, there's no question that NBA betting has taken a hit. However, perhaps it's the perfect time for basketball enthusiasts to begin diving into the specifics of the upcoming NBA Draft.
While no single player is commanding all of the attention like Zion Williamson was in 2019, there are several future superstars worth keeping tabs on.
Feel free to check out my 2020 NBA mock draft with first-round predictions, but I wanted to present you with a more intense look at the prospects who are coming out.
In order to familiarize yourself with the names you'll hear called, take a gander through these NBA Draft rankings by position.
Top 10 Point Guards
LaMelo Ball is super intriguing given his size at the point guard position, but you'll notice there are a handful of other PGs who have All-Star potential.
1. LaMelo Ball – Illawarra, 6'7", 190 Pounds
With the way LaMelo Ball has grown over the past year, it's only a matter of time until he fills out the rest of his 6'7" frame. He's an extremely creative passer with the ability to score from all over the court.
2. Killian Hayes – ratiopharm Ulm, 6'5", 192 Pounds
The French left-handed combo guard is incredibly smooth off the dribble and is a hard-nosed defender. Killian will enter the NBA with loads of experience, having played professionally in Europe since 2017.
3. Tyrese Haliburton – Iowa State, 6'5", 175 Pounds
He's on the fringe of being a top-10 pick, so there's not a lot to pick at when you assess Tyrese Haliburton's game. He has a 6'7.5" wingspan and shot 42.6% from beyond the arc while at Iowa State.
4. Cole Anthony – UNC, 6'3", 190 Pounds
I'm not quite as high on Cole Anthony as some others, but there's no denying his pedigree to be great. The son of Greg Anthony isn't the purest outside shooter, but his knack for getting into the lane and finishing can't be denied.
5. Malachi Flynn – SDSU, 6'2", 185 Pounds
No, slotting Malachi Flynn as the 5th-best point guard in the 2020 Draft class isn't too high. There's nothing the SDSU PG can't do on the hardwood, and his motor never turns off. He's an outstanding offensive player and an elite defender.
6. Theo Maledon – ASVEL, 6'5", 174 Pounds
Ask any NBA scout about Theo Maledon, and typically, the first thing that comes up is his top-notch work ethic. He's a competent point guard on both ends of the court and a player who can fit into any system and provide an immediate spark.
7. Nico Mannion – Arizona, 6'3", 190 Pounds
Mannion is a playmaking point guard who has what it takes to lead a team in the half-court. Aside from sometimes jacking up a few too many threes, Nico is a fundamentally sound floor general who makes everyone around him better.
8. Kira Lewis Jr. – Alabama, 6'3", 165 Pounds
Lewis blossomed as a sophomore in Tuscaloosa, tallying 18.5 points to go along with 5.2 assists and 4.8 rebounds (per game). He's far from just an offensive-minded PG as Kira registered 56 steals in 31 contests (1.8 per game).
9. Ashton Hagans – Kentucky, 6'3", 198 Pounds
Ashton Hagans is an NBA Draft first-round sleeper thanks to his feistiness on the defensive end and evolving skill set on offense. He has a pass-first mentality and enough size and speed to slow down just about any guard in the NBA.
10. Tre Jones – Duke, 6'3", 185 Pounds
Tre Jones is the prototypical old-school point guard. While he has an efficient offensive game, he really takes pride in playing tough defense and getting his teammates involved. Two years being mentored by Coach K in Durham only adds fuel to the fire.
Top 10 Shooting Guards
It should be no surprise that expected #1 overall pick Anthony Edwards leads the way in my shooting guard rankings.
1. Anthony Edwards – Georgia, 6'5", 225 Pounds
The likely top pick in the NBA Draft is at his best when he's driving toward the bucket and embracing contact. A dynamic scorer at every level who displays remarkable physicality, he seemingly always finds a way to bully his way past his defender.
2. R.J. Hampton – New Zealand Breakers, 6'5", 188 Pounds
R.J. Hampton is a silky combo guard who is 6'5" and still growing. While Hampton is a true point guard at heart, his propensity to move without the ball and find open space means he can slide in and play the 1 or the 2. He has terrific mechanics.
3. Tyrese Maxey – Kentucky, 6'3", 198 Pounds
Think of a longer version of Pat Beverly with "Lou Williams" type upside on offense. The Kentucky product will join the laundry list of John Calipari disciples who went on to be lottery picks after a "one and done" season in Lexington.
4. Jahmi'us Ramsey – Texas Tech, 6'4", 194 Pounds
Ramsey is a downhill attacking guard who shows great tenacity on both ends of the floor. Ramsey quietly shot 42.6% from three-point land as a freshman in Lubbock and will provide instant offense off somebody's bench as a rookie in 2020/2021.
5. Josh Green – Arizona, 6'6", 210 Pounds
At 6'6" and 210 pounds, Josh Green is a resourceful swingman whose greatest asset is his remarkable athleticism. The 19-year-old Aussie showed great promise as a frosh at UofA and will tempt NBA GMs to call his name somewhere in the middle of the first round.
6. Devin Vassell – Florida State, 6'7", 194 Pounds
After a quiet first year in Tallahassee, Devin Vassell matured his game to the point where he's now an extremely coveted shooting guard in the 2020 NBA Draft. On top of possessing great length and a deft touch from outside, Vassell always seems to make the right decisions on the court.
7. Cassius Stanley – Duke, 6'6", 193 Pounds
Cassius Stanley was a bit overshadowed during his only season at Duke, but he's still garnering plenty of attention in the eyes of NBA scouts. Stanley's ability to positively impact a game without controlling the ball is a contagious trait that all GMs fall in love with.
8. Leandro Bolmaro – FC Barcelona, 6'7", 182 Pounds
The average American fan who is unfamiliar with Leandro Bolmaro is in for a treat once the 19-year-old Argentinian sensation joins the professional ranks. He's got a bit of flair attached to his game and could be the next great European player the NBA is clamoring about.
9. Scottie Lewis – Florida, 6'5", 185 Pounds
A fantastic open-court player who has great vision and transition skills, Lewis posted underwhelming offensive numbers as a highly touted freshman at Florida, but lift up the hood and keep digging. He averages 1.2 steals and 1.2 blocks (per game) and took great care of the basketball (1.1 turnovers per game).
10. Isaiah Joe – Arkansas, 6'5", 180 Pounds
This high-motor shooting guard was one of the most productive scorers last season in the SEC. He will need to pack on some weight to increase his durability at the next level, but Joe will likely attract several suitors during the second round.
Top 10 Small Forwards
Deni Avdija might need time getting used to the speed in the NBA, but there's nothing about his game that NBA scouts won't fall in love with.
1. Deni Avdija – Maccabi Tel Aviv, 6'9", 215 Pounds
Maybe I went too far when I likened Deni Avdija to Luka Doncic in my latest NBA mock draft, but this kid could be special. Perhaps a better comp would be a more polished version of Lauri Markkanen with guard-type ball-handling skills.
2. Isaac Okoro – Auburn, 6'6", 225 Pounds
A super-sound NBA prospect with all sorts of skills that will translate to The Association, Okoro has tremendous lateral quickness and will crash the glass, plus he shot over 51% from the field during his freshman year at Auburn.
3. Tyler Bey – Colorado, 6'7", 215 Pounds
Talk about versatility, Tyler Bey can play the 2, 3, or 4, and he's still going to be effective. His massive leaping ability jumps out at first, but a deeper look reveals he shot 41.9% from outside last season for the Buffaloes.
4. Aaron Nesmith – Vanderbilt, 6'6", 213 Pounds
Is #4 too low to slot Vanderbilt's Aaron Nesmith in my NBA Draft small forward rankings? It very well might be after the Nesmith exploded as a during his sophomore season in Nashville, pouring in 23 points per game. Most impressively, he shot lights out from the land of three (52.2%).
5. Saddiq Bey – Villanova, 6'8", 216 Pounds
Bey is a physical small forward who connected on over 45% of his three-pointers this past year at Villanova. If placed in the right situation, he could develop into a Khris Middleton 2.0.
6. Jordan Nwora – Louisville, 6'7", 225 Pounds
Nwora began his junior season as one of the betting favorites to win the Naismith Player of the Year and put up nearly identical numbers as he did during his sophomore campaign. In fact, he actually upped his scoring by a point and increased his three-point shooting to a shade over 40%.
7. Robert Woodard II – Mississippi State, 6'7", 235 Pounds
If an NBA team is looking for a player on the rise who isn't afraid to put in the work, they won't stray far away from Robert Woodard II. He's a ferocious dunker with a solid all-around game. It's worth mentioning that Robert chipped in with 1 block and 1.1 steals per game as a sophomore at Mississippi State.
8. Elijah Hughes – Syracuse, 6'6", 215 Pounds
Elijah Hughes has the physical stature to play small forward in the NBA, but he's also got the skill set to handle the ball at the top of the key and run an offense. He led the ACC in scoring this past year and was second in three-pointers made.
9. Desmond Bane – TCU, 6'6", 215 Pounds
A marksman from outside who really excelled during his senior year at TCU, Bane's 43.3% clip throughout a four-year career in the Big 12 is exciting, but don't lose sight that this guy stuffs the stat sheet in other areas as well.
10. Tres Tinkle – Oregon State, 6'8", 225 Pounds
If a team doesn't want to take a chance on a teenage prospect, they'll probably be a big fan of Oregon State 5th-year senior Tres Tinkle. An illustrious career in Corvallis was highlighted by dependability and sincere production. The well-rounded lefty finished with the 6th-most points in Pac-12 history.
Top 10 Power Forwards
In terms of incoming rookies who will be prepared to contribute from the get-go, I'm not sure a single guy on highlighted on this page is more NBA ready than Dayton sophomore Obi Toppin.
1. Obi Toppin – Dayton, 6'9", 220 Pounds
Obi's flexibility to play either forward position at a high level will make him one of the most desirable selections in the 2020 NBA Draft. He's ultra-efficient in the half-court set and an explosive finisher in transition.
2. Jaden McDaniels – Washington, 6'9", 200 Pounds
Jaden McDaniels was in the discussion to be the top pick in the draft 12 months ago, but a bit of a letdown during his freshman season could have him slip out of the lottery. Nevertheless, his potential to be a superstar is blatant. He's a high-flyer with a developing jump shot.
3. Patrick Williams – Florida State, 6'8", 225 Pounds
Florida State fans were hoping this kid would come back, but Patrick Williams has declared for the 2020 NBA Draft. Williams plays above the rim and shines in transition and has the ideal range of skills for a modern power forward.
4. Precious Achiuwa – Memphis, 6'9", 210 Pounds
What Memphis lost in James Wiseman was partly gained back thanks to some huge games from another freshman big man. Precious Achiuwa tallied averaged a healthy double-double (15.8 PPG, 10.8 RPG), which includes grabbing 15 or more rebounds in each of his last three games.
5. Isaiah Stewart – Washington, 6'9", 250 Pounds
With a body type that likens to Zion Williamson, it's hard to realize how strong Isaiah Stewart is until you see him up close and in person. A monster in the post who doesn't take poor shots, Stewart can make a lot of hay rolling to the hoop in the pick-and-roll.
6. Jalen Smith – Maryland, 6'10", 220 Pounds
A budding star during his second season at Maryland could very well turn out to be one of the true steals in this draft. Smith has the length to play inside as a big but has the fluidity on the perimeter to also contribute on the wing. That's scary for a dude who stands 6'10" and showed serious strides as a sophomore.
7. Paul Reed – DePaul, 6'9", 220 Pounds
Paul Reed likely won't knock anyone's socks off on tape, but he's a great candidate to be a useful role player right away in year one. I love guys who take pride in commitment to playing defense, so it's no surprise that someone who recorded 2.6 blocks/game and 1.9 steals/game this past season is on my radar.
8. Jeremiah Robinson-Earl – Villanova, 6'9", 232 Pounds
One year at Villanova is more than enough to see that Jeremiah Robinson-Earl is an NBA talent. He can mix it up by scoring in the post and off the dribble and will likely be utilized as a stretch big at the next level. He led the Wildcats in rebounding (9.4 RPG) in 2019/2020.
9. Trendon Watford – LSU, 6'9", 236 Pounds
Strapped with a wingspan of 7'1.5", Trendon Watford does an excellent job at knifing his way into the lane and taking high-percentage shots. For his size and strength, the 2019 McDonald's All-American has above-average ball-handling skills.
10. Reggie Perry – Mississippi State – 6'10", 250 Pounds
Reggie Perry is a captivating prospect who is likely to be drafted somewhere in round 2. The big-bodied power forward has good touch around the basket and can even step out and hit elbow jumpers. He's a consistent three-point shot away from being a perennial All-Star.
Top 10 Centers
James Wiseman is still a contender for the #1 pick in the 2020 NBA Draft, and he's unquestionably the guy at the top of my list when it comes to ranking the best centers in the draft class.
1. James Wiseman – Memphis, 7'1", 240 Pounds
It would have been nice to watch James Wiseman progress his game under the tutelage of Penny Hardaway, but oh well. Rest assured, there are no doubts or concerns to be wary of. This 7'1" southpaw has all the tools to be one of the best big men in the NBA for many years to come.
2. Onyeka Okongwu – USC, 6'9" 245 Pounds
Okongwu's potential is shooting through the roof. Here's a 6'9" 245-pound big who's a menace on defense and has an offensive game that's expanding. I pegged the SoCal native to be plucked 4th overall in my 2020 NBA mock draft, so that should pretty much tell you all you need to know.
3. Vernon Carey Jr. – Duke, 6'10" 270 Pounds
A power player who understands how to use his size and strength to his advantage, Vernon bullied over ACC competition as a freshman at Duke and will enter the draft as one of the most tantalizing prospects on the board.
4. Daniel Oturu – Minnesota, 6'10" 240 Pounds
When you go through Big Ten play dropping 20.1 points and 11.3 rebounds per night, it's pretty hard not to get noticed. Daniel Oturu's play at Minnesota this past season more than warrants him being selected in the first round of the draft. Some even consider Oturu a top-10 talent.
5. Udoka Azubuike – Kansas, 7'0", 274 Pounds
Azubuike offers a legitimate presence in the post both offensively and defensively. His outstanding shot-blocking capabilities are arguably his best trait, but don't discount the fact that Azubuike shot over 70% from the floor in each of his final three seasons with the Jayhawks.
6. Neemias Queta – Utah State, 7'0", 245 Pounds
Despite battling injuries and sometimes lacking effort, Neemias Queta is a fascinating center who is going to intrigue many NBA teams. Watching him play a good amount in the Mountain West, I'll admit I saw flashes of a poor man's Hakeem Olajuwon.
7. Zeke Nnaji – Arizona, 6'11", 240 Pounds
He's not an imposing rim protector like some of the other top-ranked centers in the 2020 NBA Draft, but Zeke Nnaji is seriously gifted on the offensive end. He'll join Arizona freshman Nico Mannion and Josh Green as "one-and-done" players from Tucson, and he could be the most enthralling one of the bunch.
8. Kaleb Wesson – Ohio State, 6'9", 270 Pounds
A 270-pound frame means Kaleb Wesson doesn't get moved off the blocked easily — just ask anyone who played against him during his last three years at Ohio State. The bonus is Wesson clocked in at 42.5% from downtown as a junior, meaning he can help stretch opposing centers out of the paint.
9. Xavier Tillman – Michigan State, 6'9", 245 Pounds
An undersized center by most accounts, Xavier Tillman plays a brand of basketball that reeks of determination and will. Tillman posted a double-double as a junior and shot 58.2% from the floor during his time in East Lansing. With a wife and two children, the 21-year-old is more than prepared to make the leap into the NBA.
10. Nick Richards – Kentucky, 6'11", 247 Pounds
Lack of playing time during his first two years at Kentucky made Nick Richards a relatively unknown commodity to casual college basketball fans. However, Richards flourished as a junior for Coach Cal, averaging 14 points per game to go along with 7.8 rebounds and 2.1 blocks.
AUGUST
Casino of the Month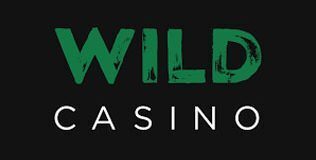 Welcome Bonus
250% up to $5,000
Read Review
Visit Site