Hide Bonus Offers
| | | | | |
| --- | --- | --- | --- | --- |
| #1 | BetOnline Sports | 60% Up To $1,000 | Visit Site | BetOnline Sports |
| #2 | Bovada Sports | 50% Up To $250 | Visit Site | Bovada Sports |
| #3 | BetUS | 125% Up To $2,500 | Visit Site | BetUS |
| #4 | Everygame | 100% Up To $500 | Visit Site | Everygame |
| #5 | MyBookie | 100% Up To $1,000 | Visit Site | MyBookie |
Best Props for Black Panther 2 – Odds and Predictions

Black Panther will be back a year from now. In the summer of 2022, Marvel fans will be reintroduced to the glorious world of Wakanda, but it will be with a heavy heart due to the passing of Chadwick Boseman.
The late Boseman played T'Challa with remarkable poise, and the studios decided to honor him by not recasting the role.
It would not be Black Panther 2 without someone taking over the suit and becoming the next Black Panther, though.
While Hollywood will pay respect to a fallen comrade, the show must go on, and fans of entertainment betting can try to figure out who will take over that role.
MyBookie is one of the best sites for entertainment prop bets, and they've wasted no time pushing out a handful of props and odds for who will play Black Panther next.
Let's go through those wagers and see how you may want to bet on what happens in Black Panther 2.
What Character Will Become Black Panther?
The Field – Any/Other
+400
Shuri leads the way with -200 odds when trying to decide what character will become Black Panther.
While Hollywood will not be recasting the role of T'Challa, someone has to take over the titular character. That means either a character that already exists in the Wakanda universe must don the black suit, or someone we have never seen will emerge to take on that responsibility.
Shuri certainly does sound like a logical route. That is at least the case if you follow along with the Black Panther comics, where the sister of T'Challa fills in for her wounded brother.
That comic book tie-in (plus the death of Boseman) make Shuri a viable option. The problem is the actress who plays Shuri (Letitia Wright) got hit hard by cancel culture on Twitter.
It is unclear if she will fully recover going into the making of this film. On one hand, it could be fine, and she is a terrific bet. On the other, does the studio just opt to replace her altogether?
Either way, having the sister of the fallen T'Challa pick up the torch is a very feasible option. There has been a budding argument that Black Panther 2 could center on a female lead, and I like the logic to it.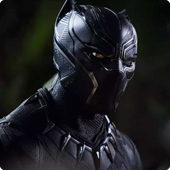 Not only is Shuri a viable option, but there are two more major characters – Nakia and Okoye – that are played by fantastic actresses and would make perfect sense as the new leader of Wakanda.
If Hollywood opts to turn over the reins to an in-house male, you really couldn't ask for a better replacement than Oscar winner, Daniel Kaluuya (W'kabi).
Bucky Barnes is a joke of a candidate, and I think MyBookie has it right here; the field doesn't look like a great bet given the other massive names to consider.
Ultimately, I see no reason not to target a little value here, as well as some logic. The best bet figures to be Okoye. She was incredibly loyal to T'Challa and to the throne, and this quote sums up her priorities best.
"I am loyal to that throne. No matter who sits upon it."
Okoye is also played by the badass Danari Gurira, who is perhaps best known for her sword-wielding ways on The Walking Dead.
With almost certainly Okoye back for the sequel, already playing a key role in other Marvel projects, being fully capable of filling T'Challa's shoes, and wanting what is best for Wakanda, the math checks out for me here.
Will a New Character Become Black Panther?
It pains me to come to this conclusion for one reason; I wrote about who will be cast as the new Black Panther not too long ago.
There was wild speculation that Bridgerton star Rege-Jean Page was a borderline lock to be thrust into the project.
Some felt that was just a rumor, others thought he'd be part of the movie in a smaller role, and I went with the "he's the next Black Panther" crowd.
Those whispers have since died down, and now MyBookie and other entertainment betting sites are pushing out props and odds featuring existing characters getting a crack at the job.
I do think you can split the two up a bit, but at some point, you need to make a decision.
Here, I am saying it makes more sense to have an existing member of Wakanda take over as Black Panther and bringing in a new face to supplant Boseman feels a little icky.
Odds for Sex of New Black Panther
Again, sometimes it pays to follow the odds. In this case, this bet aligns with what I already think, and that is that three of the best candidates to be the next Black Panther are female.
They all make sense in their own way, and they also happen to hold the best odds at the moment.
I do think there are some solid male options – and that +200 price is intriguing – but I like Okoye to get the gig. Even if she doesn't, Shuri or Nakia also make a lot of sense.
The price is still good at -300, too, so I am all-in on the new face of Black Panther 2 being a woman.
Will Beyoncé Appear in Black Panther 2?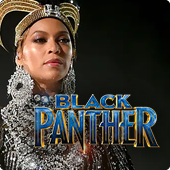 Why is there a prop bet asking if Beyoncé will be in Black Panther 2? Because there was a rumor circling around that she'd be involved in the Black Panther 2 soundtrack.
That's since been debunked.
Of course, even if she does have a hand in that project, I am not sure why that would ever guarantee her a spot in the Black Panther sequel.
Beyoncé was rumored to be in talks to play Storm from the X-Men, which would give her a potential segue into Black Panther 2. Even if that weren't the case, it's always possible she is simply added as a new character in Wakanda.
It sounds fun, and Beyoncé would be a big draw, but she is not really known for her acting chops. I can see her being added to the soundtrack but acting in the film. It's a pass for me.
Will Michael B. Jordan Be in Black Panther Sequel?
I would check with wherever you plan on betting on Black Panther 2, to make sure what the language is behind this bet.
As in, does it count if Michael B. Jordan is back in a digital capacity (hologram) or a flashback? If so, I am fully on board with us getting one last peek at one of the best Marvel villains in recent memory.
Despite the death of Killmonger in the first movie, there has been rampant speculation that Black Panther 2 could bring the character back. Some think he could be brought back to be the new Black Panther, or he could just return as a villain again.
In some way, I do like this bet, just because we have no idea what the Marvel producers have up their sleeve, and he's such a big name. The value is insane here, too.
If you're wondering if Michael B. Jordan will be in Black Panther 2, I think there's some hope.
Betting on the Black Panther Sequel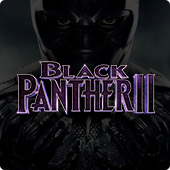 Black Panther 2 won't be here until 2022, but I'm already giddy over all of the possibilities. One way or another, an amazing comic book world is returning to life, and we're also getting a new Black Panther.
I never wanted a new Black Panther, but the perfect casting is no more. With the death of Chadwick Boseman, the true T'Challa also passes, and the studio needs to think on their feet.
My vote is for someone in-house to get the nod. If the creators are sentimental enough to pay respect to Boseman's interpretation of this stoic character to this level, they should take it one step further by handing the baton to someone in his immediate family.
I think that ends up being Okoye or another female, which obviously allows the movie to break even more barriers, and tell a whole new story.
You can go with my advice when betting on Black Panther 2, but I do suggest doing some more digging. It may even be a good idea to wait a bit longer to see what other rumors transpire, or what helpful news trickles out.
The clock is ticking, though. Eventually more will be known about this sequel, then the first trailer will drop, and the top entertainment betting sites will be forced to remove their Black Panther 2 prop bets.
Love betting on the entertainment industry and superhero movies in particular? Check out some other great posts on worthwhile entertainment betting markets below.