Best Prop Bets for The Suicide Squad Movie

The first Suicide Squad movie was met with copious amounts of hype and excitement.
It turned out to be a disaster (26% rating at Rotten Tomatoes), wasting spirited performances from Margot Robbie and others while propping up a poorly received version of Joker by Jared Leto.
Whatever your opinion is of the first movie, Hollywood takes a second crack at your beleaguered anti-heroes on August 6th. Before The Suicide Squad hits theaters, however, you can hedge your likely lack of enjoyment with some betting.
That's right, the top entertainment betting sites have pushed out some fun The Suicide Squad prop bets. So you can wager on who dies first and among other things.
The movie still might not be any good, but perhaps you can make some money while you watch it. With that, join me as I break down the several ways to bet on The Suicide Squad, and offer my predictions.
Who Will Die First in The Suicide Squad?
As you would imagine, the odds for who will die first in The Suicide Squad suggest the more popular characters are safe.
Any of the big names attached to the movie (Idris Elba, Margot Robbie, John Cena, etc) are pretty safe to advance far into the movie, so naturally, they have longer odds. I wouldn't waste much time on those bets, as alluring as their prices may be.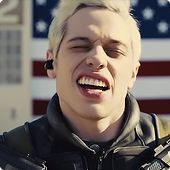 The favorite over at MyBookie is Blackguard (Pete Davidson), but he shares the top spot with Javelin (Flula Borg). You are also looking at eight viable bets here that have odds within the +1000 range.
All of them stand out as solid values, and if you have a concrete reason to believe they get axed early, I won't talk you out of said bet.
If I have to pick one person to die first in this movie, I'd stick in that range, and the one that stands out is Weasel.
Blackguard makes sense because he seems ill-equipped to last long in this movie (and Davidson could make that first big death scene hilarious), while Javelin just is not a big character.
One could also argue one of the big stars from the first movie could be let go first, and obviously that'd set a dark, menacing tone for the rest of the film.
All of this is possible, but keep in mind that this movie just breeds death. When there's this much action and danger – not to mention this many faces to work with – eventually some will bite the dust.
The most forgettable option, and one that pays back $500 for every $100 you invest, is Weasel.
Will Poison Ivy Appear in the Film?
In a wild DCEU film that is featuring so many big names, it is fair to wonder what special characters lurk, haven't been announced yet, and could be dropped in as a surprise.
The Joker is not in this film either, so it wouldn't be illogical at all to see yet another marquee villain introduced into this cinematic world.
One key character from the DC realm is Poison Ivy, and it's been rumored and/or floated before. The problem? It's a myth that has been debunked by director James Gunn.
In reply to the rumor, here is what Gunn had to say.
Compelling stuff. But hey, he thought enough of the seemingly annoying whispers to come out and say it's not true, which tends to suggest it may not be.
There would be a nice opening here to get the first Poison Ivy sighting in 23 years, but it appears The Suicide Squad won't be the proper setting. The +1000 odds are tempting, but this is ultimately a bet best left avoided.
Will Peacemaker Say or Make "The Motion"?
Peacemaker is played by WWE icon John Cena, so naturally, the top novelty betting sites are having a little fun here.
Cena's wrestling persona is known for his wild antics, as well as the classic "you can't see me" motion.
Here, you can bet on whether he'll use it as Peacemaker in The Suicide Squad.
It would be fun, and the +300 odds are fun, but Cena has appeared in other movies without doing "the motion".
It also isn't attached to his character in the film, so outside of just breaking the fourth wall and giving the audience something to laugh at, I'm not sure why it would happen.
The odds lean that way, too. I think it would be cool, and it'd be a fun bet if it converted, but the smart money is on it not happening.
What Will the Rotten Tomatoes Score Be?
This feels like a good spot to wrap up any advice for betting on The Suicide Squad movie.
It's cool that MyBookie and other entertainment betting websites offer movie prop bets like this, but even if you can't find them, you usually can at least get movie rating wagers.
The question here is simple; how will the critics rate The Suicide Squad at Rotten Tomatoes? To answer that, I think it makes sense to do three things.
Look at the first movie's rating
Analyze DCEU film ratings
Consider recent movie ratings
I already touched on it, and the first movie was not good, and it also was rated as if it was not good.
The public did not completely hate it, but it just missed the mark in every regard, and the critics were not shy about saying as much.
While true, a second crack at this band of misfits – if done correctly – could feasibly top a 53% approval rating. The other questions, of course, are how the Rotten Tomatoes critics have viewed other DCEU projects, and how they have graded blockbuster movies in general lately.
Here is a quick table breaking down a little of both in recent memory.
| | |
| --- | --- |
| Movie | Rotten Tomatoes Rating |
| Wonder Woman 1984 | 59% |
| Mortal Kombat | 55% |
| Justice League: Snyder Cut | 71% |
| Godzilla vs. Kong | 75% |
| Birds of Prey | 78% |
This isn't a massive list, but it's a nice collection of recent films – either big blockbusters or DCEU projects – that offer a wide range of scores.
One other thing you can do to try to assess how good The Suicide Squad will be is to look at the latest trailer.
Looking at this, we're in for a much faster-paced and better put together flick with loads of action, gore, and absurd humor.
In a word: fun.
The first Suicide Squad missed the mark, but it is arguable Gunn brought back the right pieces, and added some nice fresh talent to the mix.
I think this makes for an entertaining movie that, while not taking itself too seriously, still delivers the goods.
If the critics do not kill this flick for a lack of legit substance, the sheer fun it's trying to have should score better than a 53% rating.
Betting on The Suicide Squad Movie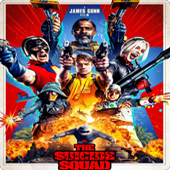 There, you have a few good ways to bet on The Suicide Squad sequel. It's kind of a second movie, and kind of a reboot, but that honestly doesn't matter.
The only things you need to know are simple; this trailer makes me think a re-do is worth it, and there is money to be made via The Suicide Squad props.
If you want to bet on The Suicide Squad, I think all these prop bets could be fun, but the two that really stand out are the Rotten Tomatoes grade, and betting on who dies first.
The critics could always just be impossible to please here, but 53% is a low bar, and this trailer looks like a ton of fun. Adding Idris Elba and John Cena alone – not to mention another round of Harley Quinn – might be enough to warm some cold hearts.
I do not pretend to know who will die in The Suicide Squad, but an inconsequential character like Weasel sure fits the bill. The beauty there, of course, is even the favored options start at +200, so you can get creative or take a risk with your bet.
Provided you hit, it will be a rewarding wager.
The Poison Ivy and Peacemaker bets are strange. Gunn has come out and said Ivy won't be in the movie, while Peacemaker randomly donning a WWE star's signature move just doesn't make sense.
You can scratch logic and just go for it all with both of those bets as fun add-ons for your movie going experience, of course.
Whatever you do, hopefully my The Suicide Squad betting breakdown was useful, and you find your way to some winning bets. Just as importantly, I'll cross my fingers that you enjoy the movie, too.
For more entertainment betting markets, odds, and predictions, bookmark our entertainment betting blog.