Best Prop Bets for Conor McGregor vs. Dustin Poirier 3

It's fight week. And it feels too good to say that. Conor McGregor vs. Dustin Poirier 3 goes down at UFC 264 this Saturday, July 10 from Las Vegas.
Finally, we get the all-decisive rubber match between two of the top-ranked lightweights in the UFC, and it's gonna be fireworks.
I've put together my top prop bets for McGregor vs. Poirier 3 to help you win money on the UFC's most crucial matchup. From submissions to late finishes, the bets below provide punters with an opportunity to score the best McGregor vs. Poirier trilogy odds currently trending in the prop markets.
If you're keen on seeing the best McGregor vs. Poirier 3 prop bets out there, keep reading and I'll reveal all.
Where to Bet on McGregor vs. Poirier Prop Bets
You may or may not be familiar with how to place props. If you are not, our complete guide to understanding prop bets will get you up and running. If you are already familiar with how this work, please keep reading.
Now, before you place this type of wager, you're going to need a safe, reliable, and top-notch betting site to find the best props for McGregor vs. Poirier 3. As it stands, you can find our pick of the bunch above.
What I have found in my years of covering UFC prop bets, and MMA betting, in general, is that some sites consistently deliver better odds than others. When it comes specifically to props, the sportsbooks above are the ones I tend to frequent the most.
One of the key benefits of using one of the best sites for MMA prop bets to gamble on the fights is getting the best odds available. But in truth, there are more than just that.
You're also getting a top-class, safe and secure service, with a wide range of markets to choose from. Sounds ideal, right?
Feel free to find out more about betting on UFC fights before we continue. Or, if you're good to go, let's get started with the first wager on this list.
Poirier to Beat McGregor by Submission (+900)
Arguably the best of the best prop bets for McGregor vs. Poirier 3, "The Diamond" to win by submission is an incredible +900.
There are a few reasons why I love this bet. The first being, well, that McGregor has dropped four of his five pro losses by submission. That's an 80% loss ratio that has come on the mat.
Now, that doesn't guarantee that Poirier will win by submission, does it? You're right. It does not. However, it does strongly indicate that it's an area of weakness. Which, it is.
| | | | |
| --- | --- | --- | --- |
| Opponent | Method of Loss | Event | Date |
| Dustin Poirier | TKO | UFC 257 | Jan 24, 2021 |
| Khabib Nurmagomedov | Submission | UFC 229 | Oct 6, 2018 |
| Nate Diaz | Submission | UFC 196 | Mar 5, 2016 |
| Joseph Duffy | Submission | CW 39: The Uprising | Nov 27, 2010 |
| Artemij Sitenkov | Submission | Cage of Truth 3 | June 28, 2008 |
As you can see from the data above, McGregor's only loss not to have come by way of submission was against Poirier at UFC 257. But the longer that fight had gone on, the greater the chance of the Dubliner losing by submission would have become.
Now, this comes in as one of the best McGregor vs. Poirier 3 prop bets as the American has a dangerous submission game. It's been a few years since the Louisianan has scored a submission (Anthony Pettis, 2017) but he has seven wins via this method on his record.
I don't think you'll find many top props for McGregor vs. Poirier 3 as good as this one.
McGregor to Win by Split or Majority Decision (+1400)
Although "The Notorious" wants early finishes, his loss to Poirier in January gave him a few things to think about.
First, he doesn't have the power he had at featherweight. Second, Poirier can take a punch. And third, the Dubliner must adjust if he is to win this trilogy.
Hence, why it might be a smart move to consider the prospect of this fight going the distance. That's not to say that it will pass the five-round mark, but it's a strong possibility that it will.
Much like the Diaz vs. McGregor rematch, Conor entered the fight fully conditioned for a war. And it just about paid off with a majority decision victory.
Now, I have yet to explain what truly makes this bet one of the best prop bets for McGregor vs. Poirier 3. But I have hinted at a few things that should get the cogs turning.
Essentially, McGregor will be preparing for a full fight. He will be much cagier, and not so gregarious when it comes to sitting in the pocket and waiting for opportunities for a countershot.
Stalking forward and plant his lead leg before throwing bombs didn't work the last time, and it could get him finished even earlier in the trilogy fight. So, expect to see a little of the old Conor in there this Saturday night.
I'm anticipating lighter feet, a bit of bounce, and lateral movement to keep Dustin guessing. I would be stunned if he remains stubborn and goes in with the same game plan that got him sparked out for the first time.
Now, even if he can perform for the full five rounds, I don't see him having what it takes to beat Poirier. But if it goes to the decision-makers, McGregor's star power and profile could influence the judges into giving him the nod.
There's an argument to be had in favor of Diaz winning their rematch at UFC 202 in 2016. But the result? A majority decision win for McGregor.
Here are some of the key stats from that bout.
| | | | | |
| --- | --- | --- | --- | --- |
| Fighter | Sign. Strikes | Sign. Strikes % | Knockdowns | Takedowns |
| Nate Diaz | 166/343 | 48% | 0 | 1/7 |
| Conor McGregor | 164/286 | 57% | 3 | 0/0 |
Additionally, it must be pointed out that McGregor has only ever been in two fights that have gone the distance, hence why these odds are so juicy.
He grabbed an MD against Diaz but also beat Max Holloway to a unanimous decision on his stellar rise up the featherweight rankings.
Poirier to Win in 4th Round (+1400)
Of course, McGregor isn't exactly known for his great conditioning. On the contrary, the former two-weight world champion has taken much flak for his cardio.
Be it a case of being "inefficient" with his energy, or just having a poor gas tank, we have seen The Notorious one gas out on previous occasions.
Is this enough reason to mark this as one of my top recommended prop bets for McGregor vs. Poirier 3? Maybe.
I mean, these struggles with his gas tank were blamed on his 4th round loss to Khabib Nurmagomedov back in 2018. They almost saw him stopped by Nate Diaz in their 2016 rematch.
Other than his decision win over Max Holloway in 2013, those two fights were the only time McGregor has been past the second round in his career. Both arguably should have ended in losses.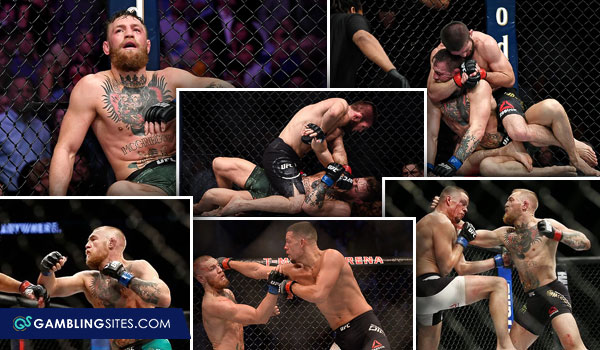 But what makes the 4 the magic number? Well, I believe this will be the round Poirier will be targeting to finish McGregor off by. Remember, he will also be planning ahead of this bout and will be looking to keep the Irishman guessing.
Much like his 4th round win over Justin Gaethje in 2018, I can see him amping up the pressure in the first of the two championship rounds, and scoring himself a sweet victory in the process. And as a reminder, McGregor's only stoppage loss past the 2nd round came in the 4th against Khabib.
Of all the best props for McGregor vs. Poirier 3, this is probably my favorite.
Poirier to Win in Round 4 by Submission (+3300)
This where the odds for the best prop bets for McGregor vs. Poirier 3 really start to gather weight. Betting on prop bets might be easy, but winning them is another ball game altogether.
I never place a UFC prop bet until I have justified my selection and can explain clearly and concisely why I like the wager.
I clearly like this prop bet for the McGregor vs. Poirier trilogy because the odds are chunky. The method of victory is in line with my prediction for a submission win for the American, and for it to happen in the fourth. All things considered; this bet is great value.
Let's look at his previous submissions below.
| | | | |
| --- | --- | --- | --- |
| Opponent | Submission Type | Event | Date |
| Anthony Pettis | Body Triangle | UFC Fight Night: Poirier vs. Pettis | November 11, 2017 |
| Jonathan Brookins | D'Arce Choke | TUF: Carwin vs. Nelson Finale | December 15, 2012 |
| Max Holloway | Triangle Armbar | UFC 143 | February 4, 2012 |
| Pablo Garza | D'Arce Choke | UFC on Fox: Velasquez vs. dos Santos | November 12, 2011 |
| Derrick Krantz | Armbar | USA MMA: Night of Champions 2 | March 6, 2010 |
| Ronny Lis | Armbar | USA MMA: Border War 2 | November 13, 2009 |
| Nate Jolly | Armbar | Cajun FC | June 26, 2009 |
The reason why the odds are on the highside is because the oddsmakers have factored in McGregor's first round and Poirier's second round finishes in the first two fights.
But Poirier has just one win in the first round in his last 11 fights. His loss to Michael Johnson is the only other first round stoppage in that timeframe.
Believe it or not, but McGregor's reputation for first round finishes doesn't exactly match his resume in recent times. Since beating Poirier in 2014, he has beaten Jose Aldo and an aged Donald Cerrone in the first. His last five fights have ended in the 5th, 2nd, 4th, 1st, and 2nd rounds.
By that data, all roads don't exactly lead to an early stoppage. Especially with so much on the line for both men. I mean, there are reasons pointing toward McGregor retiring in 2021, with a loss in this fight one of the most convincing.
The winner of this fight gets a pop at Charles Oliveira next, so expect a more technical and tactical focus from McGregor as well as Poirier. All of this could very well lead into a fight that takes us into the fourth.
From here, Poirier could look to apply the pressure and go for the submission when that opportunity presents itself. If you don't think he will be styudying the Khabib vs. McGregor tape with this in mind, you're kidding yourself.
I guess all of the above sums up why I class this as one of the very best props for McGregor vs. Poirier 3.
McGregor vs. Poirier 3 to End in a Draw (+6600)
Now, sometimes there are bets that you can rationalize and explain until the cows come home. But sometimes, you might just want to take a shot.
As you can probably tell, this one comes out of the latter field. But at odds of +6600, it's perfectly reasonable to see this as one of the best prop bets for McGregor vs. Poirier 3. These are astronomical odds for a situation that is, well, more likely than some might think.
Although Poirier is the better fighter at lightweight, there's not a huge gulf between the two men.
Both guys have one win apiece heading into this third encounter. McGregor almost clipped Poirier in the first fight, which was closer than some remember it to be.
One of my go-to tips for betting on McGregor fights is to be careful wagering on a draw where he is involved. But this time, I think a tie is a genuine possibility.
It might sound crazy, but betting on a draw is one of the top props for the McGregor vs. Poirier trilogy. I don't see anything wrong with taking a punt on this one, but of course, don't go crazy.
It's worth a few dollars though; that's for sure.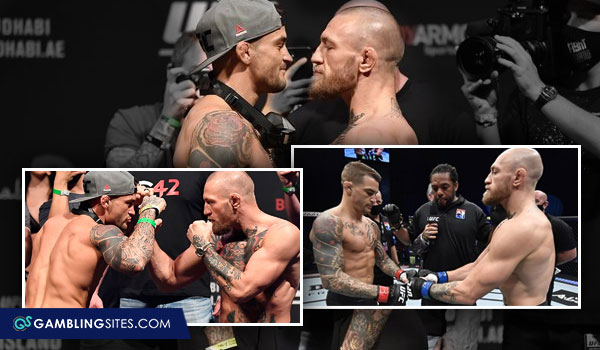 More Advice for McGregor vs. Poirier 3 Bets
So, there you have five of the best prop bets for Conor McGregor vs. Dustin Poirier 3.
If you're betting on McGregor-Poirier 3 props, you should have a better idea of whih ones makes the most sense. You can find more over on the top UFC sportsbooks, so feel free to check them out, too.
If you still have a few questions regarding betting on McGregor vs. Poirier 3, I'll leave with a preview of the fight as well as some additional material and advice to help you get the most out of your bets.
Good luck!
September
Casino of the Month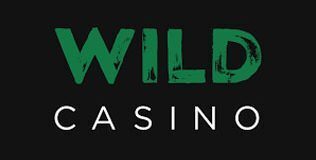 Welcome Bonus
250% up to $5,000