Ranking the Top 10 Pool Players of All Time

Who are the best pool players ever?
If you're already a fan of the sport, plenty of top pool players will spring to mind. But if you're unfamiliar with the world of billiards, you probably haven't heard of guys like Ralph Greenleaf and Willie Mosconi. Am I right?
Greenleaf dominated the table during the 1920s and 1930s before Mosconi took over the reins throughout the 1940s and 1950s. Since then, however, countless top pool players have dazzled us with the cue.
So, who are the greatest to ever do it? Here is my take on the top 10 best pool players of all time.
10. Kelly Fisher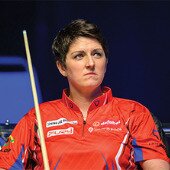 Kelly Fisher is one of the greatest female pool players in history. Naturally, that puts her among the best pool players of all time.
Fisher started out as a snooker player, winning three straight Ladies World Snooker Championships between 1998 and 2000. After clinching successive titles in 2002 and 2003, she swapped snooker for pool and never looked back.
The Englishwoman moved to the United States to pursue a career in pool, joining the Women's Professional Billard Association. In 2008, she became the world's #1 women's pool player and one of the best billiards players on the planet.
Fisher claimed her first WPA Women's World Nine-Ball Championship in 2012. Seven years later, she secured the title for a second time. That tells you everything you need to know about her staying power.
Having won other high-profile tournaments such as the US Open Nine-Ball Championship and the China Open 9-Ball Championship, Fisher has to be considered one of the best pool players ever.
Follow the link below to discover where Fisher ranks among the greatest female pool players in history.
9. Johnny Archer
There was a time when Johnny Archer was widely regarded among the world's best 9-ball pool players.
Between 1992 and 1998, "The Scorpion" reached three WPA World Nine-Ball Championship finals – winning two and losing the other. Only Earl Strickland (more on him later) has won the event more times than Archer.
Hailing from Waycross, Georgia, Archer capped a phenomenal decade by winning the 1999 US Open Pool Championship. As a result, he was named the Billiards Digest Player of the Decade for the 1990s.
Archer has also enjoyed tons of success at the international level, representing the United States Mosconi Cup team a record 17 times. Remarkably, he guided his country to glory on nine occasions between 1997 and 2009.
With more than 60 professional tournament victories to his name, few would argue that Archer is not one of the greatest pool players of all time.
8. Allison Fisher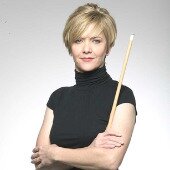 Like Kelly Fisher, Allison Fisher dominated both the British and international snooker scene before becoming one of the top pool players in history.
You could be forgiven for thinking that Kelly and Allison are sisters, given their corresponding birthplace and similar career paths. But they are not related in any way. Well, apart from being two of the best pool players ever!
Fisher (Allison, that is) claimed a whopping seven Women's World Snooker Championships in ten seasons between 1985 and 1994. Just two years later, she won her maiden WPA Women's World Nine-Ball Championship.
MOST WPA WOMEN'S WORLD NINE-BALL CHAMPIONSHIPS
Allison Fisher: 4 (1996, 1997, 1998, 2001)
Liu Shasha: 3 (2009, 2014, 2015)
Han Yu: 3 (2013, 2016, 2018)
Liu Shin-mei: 2 (1999, 2022)
Kim Ga-Young: 2 (2004, 2006)
Robin Bell: 2 (1990, 1991)
Kelly Fisher: 2 (2012, 2019)
As you can see, Fisher didn't just stop at one World Nine-Ball Championship. She sealed three titles in a row between 1996 and 1998 before picking up a fourth crown in 2001, cementing her status among the best pool players in the world.
To this day, no woman has won more World Nine-Ball Championships than Fisher. That makes "The Duchess of Doom" one of the best pool players of all time.
Let's not forget that Fisher is also one of the greatest snooker players in history. If you want to bet on snooker or already enjoy wagering on the sport, be sure to use only the best snooker betting sites.
7. Mike Sigel
Nicknamed "Captain Hook" for his unrivalled ability to hook his opponents with safety plays, Mike Sigel is undoubtedly one of the greatest pool players ever.
Boasting over 100 professional event wins, Sigel is among the most successful players in the sport's history. He clinched his first title all the way back in 1974 and continued to win tournaments into the 2010s.
The New Yorker dominated the sport in the 1970s and 1980s. In addition to being crowned Nine-Ball World Champion in 1977 and 1986, he won the World Straight Pool Championship on four occasions between 1979 and 1988!
Sigel holds numerous records, too. After becoming the first player to pocket $100,000 in a single Pro Tour season, he became the first pro to rack up a century of pocket billiards titles.
He also holds the record for being the youngest-ever male to be inducted into the Billiard Congress of America Hall of Fame. The sharpshooter was just 35 years old when he received the honor in 1989.
Whether you're discussing the best 8-ball pool players of all time, the best 9-ball pool players ever, or simply the best American pool players, Sigel's name must be included in the conversation.
6. Luther Lassiter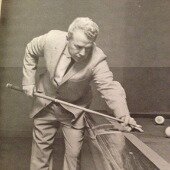 Before Sigel's era of dominance, Luther Lassiter was the best pool player on the planet.
Lassiter won a mammoth seven World Straight Pool Championships during the 1960s, picking up a host of other titles along the way. Consequently, he sealed his standing among the top pool players in history.
Funnily enough, "Wimpy" gambled on pool long before he played the sport for a living. He reportedly won more than $300,000 from wagering on pool games between 1942 and 1948, including $15,000 in a single week.
If the best US sports betting sites were around back then, they would not have been a fan of Lassiter!
Sadly, Lassiter passed away in 1988. He was found by his nephew next to his pool table, where he had been practicing. That tells you everything you need to know about Lassiter's affiliation with the game.
5. Earl Strickland
Earl Strickland is often remembered more for his bad temper and outbursts during tournaments than his ability at the table. But in my pool player rankings, I want to remember him as one of the sports' greatest-ever competitors.
After being named the Billiards Digest Player of the Year in 1984, 1985, 1987, and 1988, Strickland was honored as the publication's Player of the Decade. However, his best years came after the 1980s.
"The Pearl" secured the first of his five US Open Pool Championships in 1984, winning his last in 2000. No player has claimed more US Open titles than Strickland to this day.
MOST WPA WORLD NINE-BALL CHAMPIONSHIP TITLES
Player
Nationality
Titles
Earl Strickland
United States
3
Albin Ouschan
Austria
2
Johnny Archer
United States
2
Chao Fong-pang
Chinese Taipei
2
Thorsten Hohmann
Germany
2
As the table above details, the North Carolinian has also won more World Nine-Ball Championships than anyone else. Following back-to-back triumphs in 1990 and 1991, he returned to the top of the 9-ball world in 2002.
Strickland has also enjoyed vast success in the Mosconi Cup, winning a colossal nine titles between 1996 and 2005. He was even set to become the event's oldest-ever player in 2021 but was forced to withdraw due to COVID-19.
The 61-year-old won the last of his titles in 2018 – and he's yet to hang up his cue! That means he is still one of the best pool players in the world today.
4. Rudolph Wanderone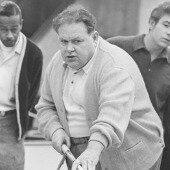 You may be surprised to learn that the player ranked #4 on my list of the best pool players of all time never actually won a major tournament.
Popularly known as "Minnesota Fats" following the release of the 1961 movie The Huster, Rudolph Wanderone didn't tie himself down to the regular tournament circuit. Instead, he became a traveling pool hustler as a teenager. The rest, as they say, is history.
For those who don't know, pool hustlers use deception and misdirection to win cash from unsuspecting opponents. Since Wanderone is arguably the greatest pool hustler in history, he is widely regarded as one of the best pool players ever.
There was a time when Wanderone was the most publicly recognized pool player in the United States. And following decades of service to the sport, he was inducted into the Billard Congress of America Hall of Fame in 1984.
One of the best billiards players to ever walk the earth, Wanderone played a series of famed matches against Willie Mosconi. As fate would have it, Mosconi is #3 in my pool player rankings.
3. Willie Mosconi
You don't get the nickname "Mr. Pocket Billiards" without being a top pool player, right?
Like Wanderone, Mosconi was born in 1913. But unlike his famous rival, Mosconi competed on the tournament circuit. He didn't just compete in tournaments, though – he won countless events throughout his glittering career.
During the 1940s and 1950s, the Philadelphian won an outrageous 19 World Straight Pool Championships. The event was often staged more than once a year back then, giving Mosconi more opportunities to secure the silverware.
The innovative performer pioneered many of the trick shots that modern players use today. Thanks to his innovation, pool became a popular recreation activity across the States – inspiring some of the best American pool players to turn pro.
Mosconi even set the world record for the longest straight pool high run back in 1954, pocketing 526 consecutive balls without a miss at an exhibition in Springfield, Ohio. Remarkably, that record stood until 2019!
Only one player has won more World Straight Pool Championships than Mosconi. That man is Ralph Greenleaf…
2. Ralph Greenleaf
Even though Greenleaf was born in 1899, he is still regarded as one of the greatest pool players in history.
As I already mentioned, Greenleaf sits above the great Mosconi on the World Straight Pool Championship's all-time leaderboard. Believe it or not, he claimed a ludicrous 20 titles between 1919 and 1937.
MOST WORLD STRAIGHT POOL CHAMPIONSHIP TITLES
Player
Nationality
Titles
Ralph Greenleaf
United States
20
Willie Mosconi
United States
19
Frank Taberski
United States
15
Luther Lassiter
United States
7
Irving Crane
United States
6
Bennie Allen
United States
6
Naturally, there isn't a great deal of definitive information about Greenleaf – given that he was born in the 1800s. That said, we know he was one of the first three inductees into the BCA Hall of Fame in 1966.
The supremely talented billiards icon died suddenly at the age of 50. In Greenleaf's obituary in March 1950, the New York Times stated the following
"What Babe Ruth did for baseball, Dempsey did for fighting, Tilden did for tennis…Greenleaf did for pocket billiards."
Need I say more?
1. Efren Reyes
In my eyes – and the eyes of many others around the world – Efren Reyes is the best pool player of all time.
It isn't difficult to understand why Reyes is nicknamed "The Magician." The Filipino superstar has over 100 international titles under his belt after dominating the sport across multiple decades.
Not only is Reyes one of the best 8-ball players ever, but he is also one of the best 9-ball players. After picking up four World Eight-Ball Championships and one World Nine-Ball Championship, he became the first player in history to win the WPA titles in two different disciplines.
On top of that, the bona fide pool legend has enjoyed huge success on the international scene over the years. He fired the Philippines to two gold medals at the 1987 Southeast Asian Games before collecting a host of bronze medals at subsequent tournaments.
In 1997, Reyes took home the largest single match purse in pool history – pocketing a cool $100,000 after beating Strickland (remember him?) in the inaugural Color of Money event.
I could spend hours reeling off the list of Reyes' titles, awards, and records. But we haven't got all day, have we? So, take my word for it – Efren Reyes is the greatest pool player in history.
More Top Pool Players
I hope that you enjoyed my take on the best pool players ever. With so many top pool players to choose from, whittling down my list to just ten names was no easy task. But I'm happy with my rankings.
If you didn't find your favorite pool player in my top ten, the chances are that you will find them in the list below. Here are ten more of the greatest pool players of all time who narrowly missed the cut.
Ronnie Allen
Buddy Hall
Chen Siming
Rubilen Amit
Nick Varner
Steve Mizerak
Kim Ga-young
Cisero Murphy
Irving Crane
Karen Corr
Head over to our sports blog for more content like this. We cover a vast range of sports in our blog, so there is something for everyone!
AUGUST
Casino of the Month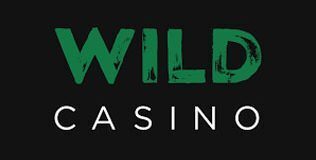 Welcome Bonus
250% up to $5,000
Read Review
Visit Site