Predicting the Best Players Available Going Into Day 2 of the 2020 NFL Draft

The 2020 NFL Draft has been looked at in two very different ways. The top portion of the draft has been viewed as fairly predictable, yet the nature of this year's draft process makes the entire event extremely difficult to project.
Teams haven't been able to scout and interview like they have been able to in the past. This year's weird virtual draft is so up in the air that the league is doing a test run-through to hopefully eliminate any snafus.
Suffice it to say, predicting the 2020 NFL Draft in round one may not be easy. Doing so beyond the first round may be next to impossible.
There's no harm in trying, however, as there is money to be made if you can get some props right at the best 2020 NFL Draft betting websites.
In an effort to help you do that, let's go over the best players who are widely expected to be available come day two of this year's draft.
Update: After assessing some of the best players available for day two of the 2020 NFL Draft, we've updated things with only two names being taken off our original list.
A.J. Epenesa, EDGE, Iowa
Epenesa's draft stock has fluctuated like crazy. His college production, size, and motor had him looking like a top-10 option early on, but a poor showing at this year's Combine killed his stock.
The top NFL Draft sportsbooks had him listed as a likely first rounder (-175 at Sportsbetting.ag), but I've said all draft season that his lack of NFL-level athleticism or high-end versatility could have him fall out of round one.
That happened and now he's one of the best prospects available going into the second round of the 2020 NFL Draft.
Zack Baun, LB, Wisconsin
Baun is easily one of the best linebacker prospects this year. He has fantastic overall athleticism, he's shown upside as a pass rusher, and he has the instincts and intangibles to play just about any linebacker position.
The problem? It's unclear what his best fit is at the next level, plus he had a diluted sample at the Combine. The red flags were reason enough to see him dip into round two.
Jonathan Taylor, RB, Wisconsin
Taylor led the way in my running back rankings this year and if I were taking a running back in round one, he's my pick.
This is the most complete rusher in this year's draft, while his effort at the 2020 NFL Combine showed he's an elite physical talent, as well.
That said, most NFL Draft betting sites did not love him to go in the first round. Because of that, he enters day two as one of the biggest names remaining.
Laviska Shenault Jr., WR, Colorado
Shenault had the exact opposite of Taylor happen to him at the Combine, as his poor timed speed had many wondering if his elite athleticism could fully translate to the highest level.
A true offensive weapon if there ever was one, Shenault could have trouble adjusting if his game speed isn't the same in the NFL.
He's a first-round talent, but the momentum has him shaping up as a day two selection.
D'Andre Swift, RB, Georgia
Taylor is my top running back, but Swift is rather dynamic. A versatile and explosive runner, Swift has the ability to be an elite change-of-pace option or a true feature back.
Whatever the case, many felt Swift was the top rusher in this draft and he was heavily favored to be the first running back selected. He wasn't, which makes him a steal going into round two.
Kyle Dugger, S, Lenoir-Rhyne
Safety is another really deep position, but I don't know if there is room for more than two or three in the first round. Dugger also hails from a small school, so while he looks like a first-round talent, I doubt anyone takes the plunge ahead of day two.
That said, the size, athleticism, instincts, and hard hitting make Dugger the complete package, and he'll be a steal when he's inevitably plucked off the board in round two.
Jalen Hurts, QB, Oklahoma
Jacob Eason and Jake Fromm are also among the best available quarterbacks in round two, but I am really starting to like Hurts.
Few quarterbacks offer his brand of dual-threat ability, while he flashed serious ability as a pure passer at Oklahoma last year.
His elite college production wasn't enough to launch him into the first-round conversation, but some quarterback-needy team will value him in round two.
Cole Kmet, TE, Notre Dame
There's a little bit of everything readily available to NFL teams to start day two. One stud that everyone needing a tight end should be eyeing is Notre Dame pass-catcher Cole Kmet.
Easily the best tight end in this draft class, Kmet feels like a lock to be the first tight end drafted (-240), and it's likely he's taken relatively early in the second round.
Yetur Gross-Matos, EDGE, Penn State
Gross-Matos was a surprising candidate to slide out of round one, but a ton of impressive depth on the outside is one reason why.
This is an otherwise athletically gifted pass rusher with immense upside. He'll be a major value for the right team in need of help on the edge on day two.
Summary
If you don't see someone on this list you think belongs here, it doesn't mean I'm not high on them. It just means I don't have them ranked at the top of their respective position.
It also could mean I just don't value them ahead of someone else at the same position, as I opted to pick the best player left on the board (in my opinion) at the positions discussed.
Day one of the 2020 NFL Draft had a lot of drama, but day two could be just as tantalizing. The presence of some of the big names above – as well as others – ensures that.
More than anything, this should give you an idea as to which big name players could be fringe first round picks, but may be more likely to slide to day two (if not further).
And if you want to bet on when/where some of the best 2020 NFL Draft prospects go, this list of the top day two players could help you out.
Beyond this post, you can also hit up all of our other NFL Draft advice posts at our sports blog. If you're looking for a site to wager at, check out this post on where to bet on the 2020 NFL Draft.
AUGUST
Casino of the Month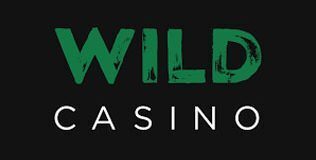 Welcome Bonus
250% up to $5,000
Read Review
Visit Site