Where is the Best Place to Bet on Super Bowl 51?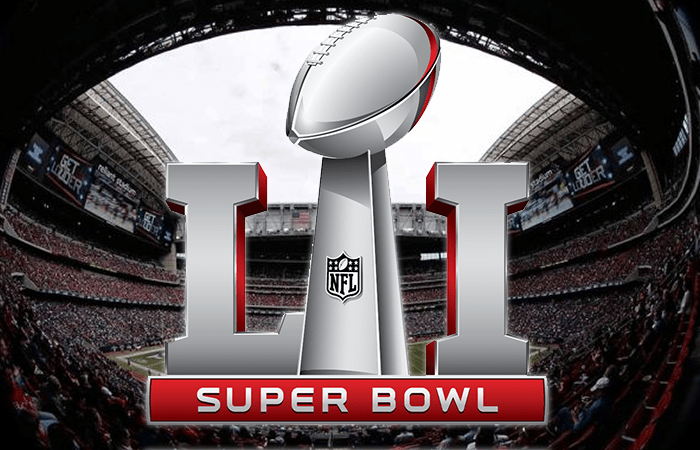 Bovada is the best site to bet on the Super Bowl in 2017. They currently set the tone with New England and Dallas looking like the best locks for Super Bowl 51.
The Dallas Cowboys moved to 10-1 on the year, and very well could be the NFC favorite to make it to Super Bowl 51. They've been the class of the NFC all season and in many ways, could be this year's favorite to win it all.
We've seen enough through the first 12 weeks to assume they'll be running into the New England Patriots, too – at least that's the way Vegas sees it. As things stand, the Pats and Cowboys lead the way in Super Bowl 51 odds and only the Seattle Seahawks are remotely close.
2017 Super Bowl Odds
Here is a look at their Super Bowl odds and where everyone else falls in line per Bovada:
New England Patriots +230
Dallas Cowboys +400
Seattle Seahawks +550
Oakland Raiders +1100
Pittsburgh Steelers +1200
New York Giants +2200
Denver Broncos +2200
Atlanta Falcons +2200
Kansas City Chiefs +2500
Detroit Lions +2500
Houston Texans +4000
Indianapolis Colts +5000
Minnesota Vikings +5000
Carolina Panthers +5000
Green Bay Packers +5000
Washington Redskins +6600
Baltimore Ravens +6600
Arizona Cardinals +6600
Miami Dolphins +6600
Philadelphia Eagles +10000
Tennessee Titans +10000
Tampa Bay Buccaneers +10000
Buffalo Bills +10000
New Orleans Saints +15000
Cincinnati Bengals +20000
San Diego Chargers +20000
Los Angeles Rams +50000
New York Jets +50000
Why Bet at Bovada?
These killers Super Bowl odds are one reason to bet on the Super Bowl at Bovada, but they've also got a lot going for them beyond NFL betting. You can bet on a wide array of sports at Bovada, as well as play online casino games and bet on horse racing and various prop bets dealing with politics, entertainment and the list really goes on.
As awesome as the bets at Bovada are, the site is even better due to its stellar reputation, safety and awesome bonuses. For example, right now Bovada has a killer refer a friend offer, where you can bank a ridiculous 200% bonus for every friend you get to signup and deposit.
Bovada doesn't stop there, though. In addition to their lucrative refer a friend promotion, they also offer a $250 welcome bonus for new users, as well as a $3,000 welcome bonus for their online casino.
Should You Bet on the Super Bowl at Bovada?
You'll have to take a look at Bovada yourself to be sold, but the reality is it's one of the best online gambling sites you'll find. They even used to have one of the best online poker rooms, but now that they got rid of it, they're focusing even greater attention and detail to producing an amazing online betting product.
That's probably the short-answer to the "where is the best place to bet on Super Bowl 51" question, but a closer look at the Super Bowl 51 odds they're offering probably takes the cake.
Every top betting site is plugging the Pats, Cowboys and even the Seahawks. There is no getting around that. The nice thing, though, is that Bovada is still giving pretty playable odds for even those teams, and frankly flat out amazing odds for every other NFL team they're still giving even a miniscule shot at making a deep playoff run.
No Chance
That means the teams that many wouldn't give a remote chance, like the Jets, Rams and others, give you a flier bet for the ages. Just look at the Rams and Jets, both of which seem quite dead in the NFL playoff chase, yet yield crazy +50000 Super Bowl odds.
It's true that the 3-7 Jets and 4-6 Rams are probably not making the playoffs. But if they did, you could make some serious coin with these hefty odds. For these two particular bets at Bovada, a modest $100 bet would return $50k.
That's a small price to pay if you're a Jets/Rams fan or feel you see something in these longshot bets that no one else does.
As tempting as those Super Bowl odds and bets may be, we all need to agree the Jets and Rams aren't necessarily good bets.
There are other teams with just as questionable of positioning that might be slightly better bets and yet Bovada still offers awesome return.
The Eagles, Titans, Buccaneers and Bills don't look like legit title threats, either, but they're all still very much alive in their respective conferences. Of that group, the Bucs and Titans may feel like the most interesting best, as they actually have a shot at taking down their divisions.
Winning your division is the easiest path to the NFL playoffs, and both the Titans and Bucs could still make that happen. Perhaps the Buccaneers make the most sense of this entire group, of course, as Jameis Winston has exhibited stellar play at times in 2016, Doug Martin can be a monster out of the offensive backfield and Tampa Bay's defense has also had some solid moments.
The Bucs are 5-5 and face a tough test against the Seahawks this week, but they beat the Falcons earlier this year and still could be a dangerous team to close out the year. An upset win over Seattle would get them over .500 and put them on the map big time. With +10000 Super Bowl 51 odds, they deserve at least a cursory glance, and a modest $100 bet would return a cool $10,000.
Top Sleepers
There is even more Super Bowl betting value to be had at Bovada right now, with some very sneaky sleepers carrying solid Super Bowl odds.
A few teams that could quickly shoot up the ranks are the Ravens, Dolphins and Redskins. None of them currently lead their division race or are even guaranteed a playoff spot, and that's one reason why Bovada lists them with mere +6600 title odds.
There is a strong argument that they're bigger threats than that, of course, as Baltimore has a very strong defense, excellent coaching and a Super Bowl-winning quarterback in Joe Flacco. If the Ravens can figure out their running game and close out the season strong, they can win a tight race for the AFC North and suddenly be on the Super Bowl radar.
The same goes for Miami, who overcame an ugly start to rip off six straight wins. Suddenly they're among the hottest teams in the league, rallying behind Jay Ajayi and a balanced defense. Playing behind the Pats in the AFC East makes them a tough sell, but if they nab a wild card spot, it might be difficult to ignore them as an interesting Super Bowl sleeper.
One look at the Washington Redskins lately shows us Kirk Cousins and co. are for real, as well. The Redskins did just lose to Dallas, but they've played the Cowboys extremely tight twice this year now and are still a solid 6-4-1 on the year. If Washington can keep this pace up, they'll slide into the playoffs as a wild card team and could easily go on a nice run due to a very potent offense and an aggressive defense.
All three of these teams have the talent and balance to make a magical run, yet their playable +6600 Super Bowl odds make them intriguing sleepers at Bovada.
The value lessens from there, but there are other fringe title contenders like the Texans (+4000), Lions (+2500), Chiefs (+2500), Falcons (+2200) and Giants (+2200) that all look to be in excellent shape right now, yet perhaps have odds that make them look more like someone on the outside looking in.
Houston, Detroit and Atlanta all lead their respective divisions, though, while the Chiefs and Giants both have seven wins already. New York specifically has proven in the past just how much you need to pay attention to hot wild card teams, so this group could be on to monitor.
The reality is of the top three teams garnering the most respect when it comes to Super Bowl odds, one doesn't have an elite defense (New England) and another is being driven forward by two key rookies (Dallas).
It's quite possible – as much of favorites as they appear to be – those teams fizzle out or turn up lame in the playoffs. If so, someone else will be there to move past them and shake up the playoffs.
It's up to us to decide who that could be, and Bovada gives us an awesome stage of playable odds to do just that.