Best Picture Odds and Prediction for 2022 – Oscars Betting Advice

The race is already underway for the 2022 Oscars. That's a bit weird, since most of the movies that will be in the running to win Best Picture (among other prestigious awards), haven't even hit theaters yet.
Regardless, you can predict who will win Best Picture, and you can even bet on it. There are months until you'll know if your prediction or bet pan out.
The 2022 Oscars don't touch down until March 27th, after all. By then, I'll be powering through all kinds of Academy Awards betting advice.
For now, though, BetUs has unleashed a fun bet for who will win Best Picture.
The landscape for this wager will undoubtedly change in the coming months, but it pays to look at it (and perhaps bet) as early as possible.
Here's a look at the early odds for which movie will win Best Picture at the 2022 Oscars, along with some analysis and my prediction.
Odds for Best Picture at the 2022 Oscars
Normally I cut off the odds list at the top 10, but the bottom four options listed above are all tied at +1600.
You can hit up BetUs for the full list, and like always, shop around at the top entertainment betting sites to find the best pricing available. Heck, you may even run into a few extra options to bet on, as well as other 2022 Oscars props.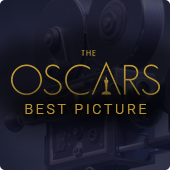 For now, my focus is on the 2022 odds for who will win Best Picture at the Oscars.
Belfast is the current favorite, and at +350, the price is nice for what looks to be a legit contender.
Of course, keep in mind that Dunkirk and Mank were seemingly heavy hitters in recent years, but once the Oscars arrived, they were no longer in the lead to take down the biggest prize of the night.
Even the favorite isn't safe when you get to the final month before the Oscars, at times. Roma and A Star is Born were viable contenders in 2018, but fell to Green Book, while Parasite won over 1917 and a litany of stellar candidates in 2019.
Heck, even during the actual show, you never know who is going to win. Of course, there is a process to it, and the odds can lead us in the right direction.
With that in mind, let's look at the top contenders and a few sleepers that can win Best Picture at the 2022 Academy Awards.
Which Movies Are the Top Threats?
While the top favorites don't always win at the Oscars, they're still priced in that manner for a good reason.
Even if these top contenders don't win, they all have solid Oscars odds at the moment, and there is logic to betting on them now.
Belfast (+350)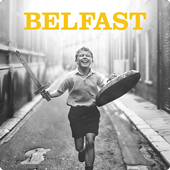 I'll start with Belfast, for obvious reasons. First, it's the favorite at +350, but it's also the exact type of film the Academy loves.
Period piece? Check. Brilliant director in Kenneth Branagh? Double check. All-star cast that tugs at the heartstrings in a tale about a kid growing up with chaos around him?
Yeah, it's covered all the bases.
Belfast has the trimmings of a Best Picture winner, as the legit contenders historically have similar frameworks.
The Academy appreciates an emotional journey and high-brow delivery, as we saw Nomadland win last year, Parasite the year before, and Green Book before that.
Dune (+800)
This one is tough for me, because I, like so many others, simply can't wait for Dune to get here.
A new spin on Frank Herbert's fantasy novel arrives with an amazing cast, led by Timothee Chalamet, Oscar Isaac, Zendaya, and featuring Stellan Skarsgard, Jason Moamoa, Josh Brolin, and Javier Bardem.
Seriously, this cast is loaded, while acclaimed director Denis Villeneuve (Blade Runner 2049) tries to inject new life into a timeless classic.
The trailer is so visually stunning, the material is so engrossing, and the cast is so loaded, that this absolutely has a shot at winning an Oscar in 2022.
The Shape of Water proved fantasy and science fiction can win out, while we shouldn't forget The Lord of the Rings: The Return of the King took home the top prize in 2003, either.
Dune is going up against some real heavy hitters, but +800 is a good price for a blockbuster movie that has the goods to get the job done.
The Tragedy of Macbeth (+1000)
I could list a slew of top contenders here.
House of Gucci is a star-studded biopic (kind of) that will probably be nominated, The Power of Dog places Benedict Cumberbatch in unfamiliar territory, and Nightmare Alley gives Bradley Cooper another opportunity to add to his brilliant career.
But none of these touch what The Tragedy of Macbeth has to offer.
I can already tell based off the trailer that this rendition is going to be dark, ominous, and extremely well put together.
The casting of Denzel Washington is absolutely brilliant here. It's one of the most iconic tales in cinema or literature, and it has major promise with Joel Coen directing, and the supporting cast including icons like Frances McDormand and Brendan Gleeson.
"By the pricking of my thumbs, something wicked this way comes."
Indeed.
The Tragedy of Macbeth fits the bill of a period piece that takes you on a roller coaster of emotions, it's a classic tale, and it features award-winning acting and directing.
The Oscars have notoriously glossed over African American leads in the past, but it's going to be awfully tough to ignore Denzel Washington in this role.
Sleeper Picks to Consider
As I said before, the favorites way before the nominations come in don't always go the distance.
Sometimes they make the cut, but whether they do or not, being favored in September doesn't guarantee anything once the red carpet rolls out.
For that reason, you have to consider some Oscars sleepers when looking at who could win Best Picture in 2022.
Don't Look Up (+1600)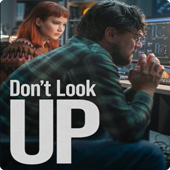 The sleeper picks to win Best Picture at the Oscars aren't pulling me in quite like the top contenders, but I'd start my search with Don't Look Up.
Leonard DiCaprio partners with Jennifer Lawrence in a tale about two astronomers trying to warn the world of impending doom.
This is elite acting on display here, and Oscar-winning director Adam McKay is sure to set things up perfectly.
Timothe Chalamet, Cate Blanchett, and Meryl Streep round out an amazing cast coming together for a familiar story told in a much more eloquent style.
King Richard (+1600)
I was telling you earlier about what types of films win Best Picture at the Oscars.
King Richard is exactly the type, as it's a biopic detailing the father of Serena and Venus Williams, and how he molded them into superstar tennis players.
Not only is this an interesting true story filled with emotional ups and downs, but it's another opportunity for the criminally underrated Will Smith to show off his acting chops.
Smith has been nominated for two Oscars, but this may be his best shot at winning one yet. I don't know if he can take out the competition here, but at +1600, his film could be worth a look for this wager.
West Side Story (+2000)
I'll leave you with a re-do of a classic, as West Side Story is in the hands of brilliant director, Steven Spielberg.
The famed shot-caller has won three Oscars, and finally gets his pet project onto the big screen.
We've seen this story before, but not like this.
Spielberg is set to put his trademark spin on a classic musical, and he's aided by a beautiful score, and fantastic acting.
The Academy isn't against musicals, as we've seen The Artist and Chicago take home the top honor in the past.
Which Movie Will Win Best Picture in 2022?
It is incredibly early to predict who will win Best Picture at the 2022 Oscars, but here we go.
To be frank, I see several deserving winners in the early odds list. However, the top contenders have separated themselves enough, to the point where it won't take much to hammer in a win.
Based on pricing, narrative, talent, content, and direction, though, I love The Tragedy of Macbeth.
The Oscars love period pieces, they love hats being tipped to historical literature, and they eat up iconic acting talent.
The Tragedy of Macbeth also breaks more barriers with Denzel Washington being cast in this role, and this gives him his best chance for a second Best Actor win since Training Day.
I'll issue an updated Oscars odds breakdown at some point, but if you're looking to bet on who will win Best Picture early, this +1000 price may be too good to pass up.
Betting on the 2022 Academy Awards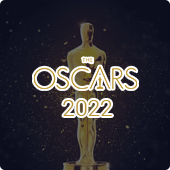 Predicting which movie will win Best Picture is just the tip of the iceberg when betting on the 2022 Oscars.
There is a slew of other major categories, like Best Actor, Best Actress, Best Director, and others.
Before long, these movies will hit the big screen, they'll draw reviews, and buzz will start popping about the top performances.
That will alter the odds, it will change perspective, and as 2022 approaches, bettors will have a really good idea as to how to place bets.
There is merit in betting on the 2022 Oscars right now, though.
Some of these prices will never be better, and not even the top novelty betting sites can be sure how things will play out just yet.
Getting in on the action early can be very beneficial for bettors, and if I can help you do that with my breakdown of the Best Picture odds, I'll be satisfied.
For more advice as far as how and where to bet on the 2022 Oscars, check out this Oscars betting guide.