Best PGL Open Bucharest Betting Sites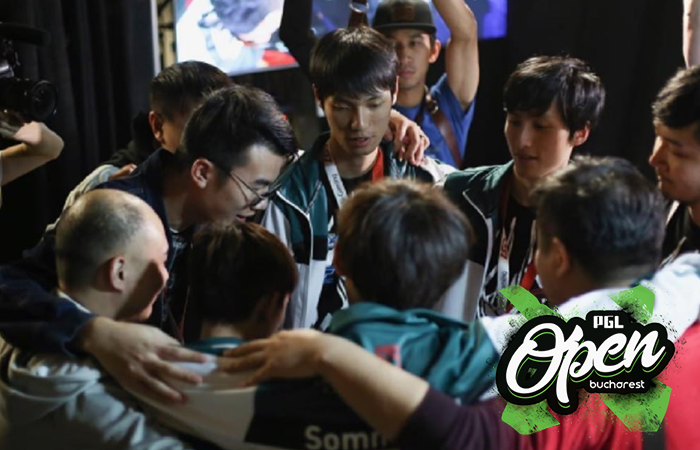 The new Dota 2 season has kicked off and the PGL Open in Bucharest is just one of many exciting tournaments we have in store. Although it is officially classified as a minor tournament, the PGL Open will feature a slew of big teams doing battle for the $300,000 prize pool.
NA juggernauts Evil Geniuses alongside Chinese powerhouse LGD will be there as direct invites, whereas Secret, Na'Vi, Immortals, Digital Chaos.SA, Mineski and VGJ.Thunder had to earn their place through their regions' respective qualifiers.
Besides the prize pool, PGL Open will reward 300 Pro Circuit points, half of which will go to the first placed team. The tournament will split the 8 participating teams into 2 groups consisting of 4 teams, where the top 2 will advance to the playoffs. The playoffs themselves will be played in a single elimination best-of-3 format.
If you are looking at enhancing your spectating experience with a few bets, have a look at our recommendations for the Best PGL Open Bucharest betting sites.
Betway eSports
Betway is a leading worldwide bookmaker available in 13 languages, licensed both in the United Kingdom and Malta and armed with a proven track record of sublime customer care.
However, this bookie isn't on this list so we can include one of the big guys just for the sake of it. No, Betway deserves plaudits for being the first mainstream bookmaker that took eSports seriously, going as far as creating a special eSports section on their website.
What's most impressive about them is that they are always at work on widening their offering of eSports, matches and markets available.
Whether it is betting on established titles such as CS: GO, Dota 2 and League or more obscure eSports in the likes of Street Fighter and Call of Duty, Betway offers it all.
One of the biggest pluses of Betway eSports is their live betting offering, which is present on plenty more matches and tournaments in comparison to competitors.
Another aspect in which Betway greatly excels is bonuses. Those looking for welcome bonuses, in particular, will be pleasantly surprised by Betway's 100% up to €100 sports welcome offer or €30 in free bets. Keep in mind though, players from certain countries are ineligible for some of their bonuses. Always read the fine print.
To complete the package, Betway also offers a full-blown online casino with hundreds of games of all shapes and sizes, as well as well-equipped poker and bingo rooms.
Pinnacle eSports
Pinnacle is a familiar name to seasoned veterans, especially those always looking to maximize their betting edge. Pinnacle Sports is famed for being the only bookie that welcomes arbitrage betting and big winners, by not limiting them once they've gone on a roll. Moreover, Pinnacle boasts one of the best odds on the market, but don't expect ridiculous odds advantages in comparison to competitors.
All of this comes at the cost of the bookie not offering any sort of bonus whatsoever, which is something I consider preferential in any case. However, regardless of which method you use to withdraw, you will have to face a fee of at least €12.
The combination of all the above factors leads me to the conclusion that I would not recommend Pinnacle to your average bettors. Instead, I would recommend it only to those who are more serious about their betting, players operating with a higher budget that are looking to turn a profit in the long run.
In terms of eSports, you will find that Pinnacle boasts a comprehensive eSports offering, covering all the well-known titles and tournaments both big and small.
Also, the betting markets are quite impressive, especially on big matches.
EGaming Bets
As far as reputation is concerned, EGB can't possibly compare to the massive giants that are mainstream bookmakers in the likes of Betway or Bet365. However, in terms of pure eSports betting, EGB is one of the best options around. They are focused solely on eSports, which puts them at a great advantage. The bookie offers betting markets on nearly every on-going eSports match, be it on Dota 2, CS: GO, LoL, Rocket League, Smite, Overwatch, Quake, Hearthstone, Heroes of the Storm or Starcraft II.
The diversity of betting markets can be a bit of a mixed bag, but it's certainly no worse than any of their competitors. As usual, the big matches/tournaments get more attention and a larger amount of betting options, but I'm sure this is something that will improve over time.
Long-time players can look forward to accumulating loyalty points and spending them in the shop. The shop is filled with gaming gear from Razer, ROCCAT, Steelseries and HyperX such as headsets, gaming mice and mechanical keyboards. There is also a bonus section where you "buy" various bonuses, but make sure to read the fine print as they do work a bit differently than your standard matching bonuses.
GGBet
GGBet is a relative newcomer to the betting scene. They are exclusively focused on eSports in terms of sports betting, but they also offer a modest amount of slot machines and instant win games for casino players.
eSports enthusiasts can expect every eSports title on offer, backed up with comprehensive betting markets and wide tournament coverage to boot. You will also find that the bookie offers 24/7 customer support and a myriad of payment options for your deposits and withdrawals.
If I compare GGBet with EGB, there really isn't that much of a difference, except for maybe the homier atmosphere over at EGB thanks to the embedded live chat and streaming functions. However, competition is always healthy, and I'll leave you to inspect both bookies yourself and make your own decision.
Summary
PGL Open Bucharest will be an exciting contest between some of the finest Dota 2 teams in the world. Your experience can be made all the more exciting with a few bets in action, but only if you remember to bet for fun!