Hide Bonus Offers
| | | | | |
| --- | --- | --- | --- | --- |
| #1 | Bovada Sports | 50% Up To $250 | Visit Site | Bovada Sports |
| #2 | BetUS | 125% Up To $2,500 | Visit Site | BetUS |
| #3 | MyBookie | 100% Up To $1,000 | Visit Site | MyBookie |
| #4 | Everygame | 100% Up To $500 | Visit Site | Everygame |
| #5 | BetOnline Sports | 60% Up To $1,000 | Visit Site | BetOnline Sports |
Best Over/Under Bets for MLB Players in 2021
Opening Day is on Thursday – that means the time to book your season-long MLB player props is now.
Have an inkling on how many home runs Mike Trout will hit? Maybe you want to take a hard stance on how many games Yu Darvish will win or how many strikeouts Jacob deGrom will record.
After surfing various sites and soaking up the selection of prop bets, I was locking in wagers before I could even take a breath. When it was all said and done, eight MLB props found a home in my portfolio.
Feel free to latch on to whatever catches your attention.
Aaron Nola Over 215.5 Strikeouts (-115)
There is so much value wrapped around this particular prop bet at BetUS I'm excited just typing the words out. Let's start with the value tied to the "215.5" number itself.
Nola's strikeout total in 2021 is set at 224.5 at some of the best places to bet sports online and you'd still laying the same -115 juice.
Don't worry about what happens if Nola gets hurt and misses a chunk of the season either – BetUS will void this bet if Aaron doesn't make at least 22 starts on the year.
Here's a guy who struck out 224 batters in 2018 and 229 batters in 2019. He was on pace to strike out even more than that in 2020.
If this guy stays upright, he's on target to soar past 215 Ks.
Aaron Nola SO9 Rate (Strikeouts per 9 innings)
Season
SO9
2018
9.5
2019
10.2
2020
12.1
Jose Abreu Over 99.5 RBI (-115)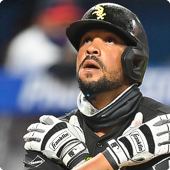 Let's continue taking advantage of the disparities at BetUS compared to lots of the other sites.
I thought Jose Abreu's projected RBI total of 109.5 was fair; my jaws dropped when I saw we could bet on it at 99.5.
Did the oddsmakers not see that Jose registered at least 100 runs batted in during each of his first four seasons? Do they know Abreu led the American League with 123 ribbies in 2019, or that his 60 RBIs in 2020 were the most in the majors?
Fun little fact – by recording 60 RBI in 60 games, Abreu became the first qualifying big-leaguer to tally as many RBI as games played since 2001 (Sammy Sosa).
Hitting third behind a couple of guys who do a great job of getting on base, look for the over to cash in this prop with a couple of weeks to spare.
Jose Altuve Under 74.5 RBI (-115)
There are a couple of contributing factors steering me toward the under in this season-long MLB prop. Let's begin by studying Altuve's rapid decline once he was no longer being told which pitches were coming next.
Jose went from being one of the best fantasy second basemen to "virtually unusable" in the span of a few weeks.
When the 2020 campaign was all said and done, Altuve was hitting a rotten .219 and had racked up a measly 5 homers and 18 RBI (48 games).
Secondly, the departure of George Springer slides the Astros keystone to the top of the batting order where RBI chances will be fewer and farther between.
Know that Jose has notched 75 or more ribbies just twice in his 10-year career. His outlook in 2021 is as bleak as it's ever been before.
Bo Bichette Over .282 BA (-115)
I expected to see Bo Bichette's batting average prop somewhere in the .290's, possibly up around .300.
The team at BetOnline that's in charge of setting the odds for the MLB season-long props must have a vendetta against Bichette.
Seriously, why it set at just .282? that's awfully low for a man of this caliber.
Bo batted .321 across four seasons in the minors – he never had a single stint at any level under .286. Ever. He's hit over .300 in each of his first two seasons with the Blue Jays, and he'll be hitting third in one of the best lineups in baseball in 2021.
If you're a hitter you need to watch this whole video. Bo Bichette put up an unreal AB here ?February 25, 2021
After watching this clip, can you say with a straight face that you think Toronto's shortstop will hit under .282 this season?
I know I can't.
Will Smith Under 72.5 RBIs (-130)
Backing the under here has nothing to do with thinking Will Smith won't continue serving as a valuable asset for the Dodgers. It has everything to do with the fact that the timeshare between Smith and Austin Barnes is setting up to be a lot more "even" than people expect.
Keep in mind – this prop isn't at BetUS where it gets voided out if the player doesn't play a certain number of games. This is at Sportsbetting.ag where it's live once it's locked in.
I'm not being bold or trying to play sorcerer, I'm simply assuming that Dave Roberts isn't lying to the Los Angeles Times. The Dodgers skipper recently reported that he expects Will Smith to start around 90 games.
If that statement holds true, eclipsing 72 RBI will be an extremely tall order.
Whit Merrifield Over .279 BA (-115)
Let's keep this short and sweet because Whit Merrifield has done absolutely nothing to lead us to believe that he won't hit over .279 in 2021.
Whit led the MLB in hits in 2018 and 2019 and has missed a grand total of four games over the last three seasons combined.
Feast your eyes on Merrifield's year-by-year BA's since joining Kansas City's Big League club in 2016.
Whit Merrifield Batting Average in the Majors – By the Numbers
Year
Batting Average
2016
.283
2017
.288
2018
.304
2019
.302
2020
.282
The Royals second baseman is a career .295 career hitter, and I may as well mention that he's hitting a whopping .400 through his first 13 games of Spring Training (14/35).
Surely by now you are convinced that this season-long MLB prop bet is a "green-light" special.
Gary Sanchez Under 27 HR (-115)
Gary Sanchez has shown plenty of pop and could easily topple this number. On the flip side, there's no "minimum number of games requirement" attached to this bet and the Yankees will be mixing Kyle Higashioka in a decent amount of the time.
Even if we pencil Sanchez in for some reps at DH, he's going to be out of the lineup a couple of times per week.
Whether or not he stays healthy is a big question mark – fortunately, we don't have to account for that by grabbing the under.
When searching for reports on how the Yanks catcher has been looking thus far in the Spring, we find more evidence directing us toward a bet on the under.
Mike Moustakas Under 92.5 RBI (-115)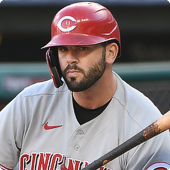 Mike Moustakas is a nice player and has established an everyday role in Cincy. However, I'd pump the brakes that he's going to surpass 92 RBI in 2021.
10 years into his big league career, the 32-year-old 2B/3B has one 90+ RBI season on his resume. He plays for a team that finished 27th in the MLB in runs scored a season ago. The Reds ranked dead last in batting average.
Moustakas is slated to hit fifth for Cincinnati behind Joey Votto and Eugenio Suarez – two guys who don't have the speed to score from second on any hard-hit single.
Mike has developed into a dependable home run hitter, but that doesn't always translate to lots of RBI in his specific case.
To piggyback on that theory, Moustakas totaled just 85 RBI when he smacked a career-high 38 jacks in 2017. He amassed 87 RBI the following season after launching 35 dingers.
The moral here is even if Mike flashes his power and belts out 30+ HRs, it's very unlikely he'll end the season with north of 92 runs batted in.
More Season-Long Player Props for 2021
The 8 MLB season-long prop bets featured above are all lurking in borderline "must-bet" territory. A few others on the verge of joining that discussion are:
Christian Yelich Over 85.5 RBIs
Juan Soto Over 33.5 Home Runs
Javier Baez Under 94.5 RBI
Yelich's RBI prop is way up at 93.5 RBI in some spots. He'll be hitting third (not leadoff) to open the year and will be hungry to prove that his poor showing last season was nothing more than a fluke.
The theme of shopping your lines rings true in the Juan Soto HR prop as well. Soto's HR total is 37.5 at BetOnline and just 33.5 at BetUS.
Considering Juan belted 14 homers in 47 games in 2020 and he's the top dog among my NL MVP contenders, I'm all over the "over."
I'll wrap this post up with the most glaring discrepancy on the board. If you want to bet on Javier Baez's RBI total at BetUS, the line is set at 80.5 (-115 on each side) at BetUS. Take the over there or do what I did and slam the under at BetOnline, where it's at a lofty 94.5.
David Ross will likely tinker with his lineup throughout the year, but as things currently stand, Baez is hitting 6th. Javier was responsible for just 24 RBI in 2020 despite playing in 59/60 games. He hit an atrocious .203.
If you're only betting on one season-long prop, this might just be the one to hammer.