Best NFL Contests at Online Betting Sites in 2021

The best sites for betting on the NFL like to reward their users. Sure, you can place bets before, during, and after the season, and ideally, you profit in the process.
There is another way to make money during the NFL season, of course, with the best online betting sites pushing out NFL contests.
Before I dive too much into this year's top NFL contests, here are the best sites for NFL betting in general.
From survivor pools to pick'em tournaments, the top online betting sites either reward bettors with staple NFL contests, or they get creative. Either way, sports bettors get an additional chance to make money from the NFL, and it's all thanks to the sportsbooks.
There are a few NFL contests available for the 2021 NFL season, and I thought I'd point out the ones you should have interest in. With that, let's go over the best NFL contests at online betting sites in 2021.
NFL Squares Contest at MyBookie
Let's start off with a classic; NFL squares.
Most people are accustomed to playing NFL squares in someone's garage or basement, but if you didn't know you can do it online, it's a good thing you're here.
MyBookie is arguably the top destination for NFL squares online, as they have a prize pool good for up to $15,000. You also can get in for as little as $3.
If you're interested in competing in pro football squares at MyBookie, take a quick look at the payouts for each contest.
1st Quarter: 20% of Prize Pool
2nd Quarter: 20% of Prize Pool
3rd Quarter: 20% of Prize Pool
Final Score: 40% of Prize Pool
Take one of your favorite NFL contests up a notch by betting at MyBookie in 2021.
Unsure how to go about playing? Get ready with this breakdown of how to play Super Bowl squares. It's specific to the big game, but the advice can be applied to all football games.
Half Million NFL Mega Contest at BetOnline
Like Jerry said to Newman as he fawned over his crumbling Drake's coffee cake; that's your big boy.
This could be the best spot for 2021 NFL contests, as BetOnline really isn't messing around with their behemoth, Half Million NFL Mega Contest.
Here are the details.
$100 entry fee
$200,000 to 1st place
$500,000 guaranteed
This is a handicapping contest that runs through the 2021 NFL season (weeks 1-18), stopping just short of the playoffs.
Your objective? Pick five NFL games against the spread each week, and cross your fingers you're one of the top performers when the dust settles. And if you need a little help, just stop by our NFL betting picks page.
Want a boost to your chances? You can enter the 2021 Half Million NFL Mega Contest up to five times for a discounted entry fee.
Winner-Take-All NFL Survivor Contest
Oh, there's another one, and it's a doozy. The Winner-Take-All NFL Survivor Contest is not for the weak hearted, as you're competing with a slew of other bettors for the right to $200,000.
They don't call it "winner take all" for nothing, but hey, you can keep buying in up to 25 times to give yourself a better shot.
Beyond the hefty prize money on the line this is your usual NFL survivor contest.
The mission is to pick a winner each week (weeks 1-18), and stay alive. Once you pick a team, you can't pick them again. If you're right, you stay alive. If you're wrong, you're out.
That might be where the 25 total entries come in handy, but however you play, correctly predicting NFL winners could be highly profitable at BetOnline in 2021.
Top NFL Contests at BetUS in 2021
Where do I even begin? As if BetUS wasn't already one of the top NFL betting sites, they're also offering a slew of fun NFL contests for 2021.
Here's a quick look at all they have to offer this year.
$25k Pro Football Pick'em
This is the big draw when you look at the prize pool, and it's a tried and true pro football contest.
Everyone loves a good NFL pick'em game, as you get to put your expert hat on and try to predict which NFL teams will win each week.
It's as simple as it sounds; pick the point spread winner for the games provided each week, and if you are one of the top performers, you can win big.
Here's the prize pools for each week in 2021.
$1,000 free play
$250 free play
$100 free play
It gets better, as the #1 NFL picks master gets a whopping $2,5000 at the end of the year.
Considering this is a free NFL contest, this feels like a major steal for sports bettors.
Ironman Challenge
If you're actively betting on the NFL and college football, then you may want to take advantage of the Ironman contest at BetUS.
All you have to do is bet on any regular season pro or college football game between September and January, and you could win big.
A $500 prize goes out to the big winner each week, while the top prize for the entire year is a massive $2,500 free play.
Not sure what it takes to be an Ironman? Just ask BetUS.
"Endurance. Perseverance. Grit. Those are the characteristics that make up a BetUS Ironman."
I couldn't have said it better myself.
2021 Gridiron Guru Contest
BetUS gets even more creative with their Gridiron Guru NFL contest, which asks you to rack up winning pro football bets to earn a shot at big money.
It's all about getting hot with the Gridiron Guru contest, where the goal is to convert as many winning NFL bets consecutively as possible.
That sounds like a tall order, but depending on your hot streak, you could be raking in the cash.
Just look at what you can win on the year, based on the amount of consecutive winning bets.
15 – $1,000 free play
20 – $5,000 free play
25 – $10,000 free play
Obviously winning any number of bets in a row isn't easy, but if you do it, you get more than just the earnings from each individual wager when you bet at BetUS.
12th Man Contest for 2021
Is there a price for loyalty in life? Perhaps, but there is definitely one when it comes to backing your favorite NFL team at BetUS.
With the 12th Man Contest, you can put your fandom on the line by betting on a specific team. It doesn't matter if you bet for or against them – so long as you bet on them each week.
Here's what you can earn if you bet on them enough in 2021.
14 out of 16 bets – $50 Super Sunday Bet
15 out of 16 bets – $100 Super Sunday Bet
16 out of 16 bets – $500 Super Sunday Bet
It's all about backing your team and being consistent. As long as you place 14 bets on your team, you're going to cash. If you make it through all 16 bets, the prize is far greater.
The best part? Your bets don't need to win! Merely place the bets each time, and rack up enough to qualify for the designated prize at the end of the year.
2021 NFL Squares
There's also your usual NFL squares contest. Not every site offers NFL squares, but BetUS is poised to do it all season long in 2021.
It's easy to play NFL squares, but it's not always easy to find a spot to do it. For 2021, your go-to NFL squares destination should simply be BetUS.
Of course, all of these 2021 NFL contests feel like a bonus on top of everything else BetUS already offers. The site is offering a nice 100% sign up bonus right now, as well as a 200% crypto bonus.
There has never been a better time to get in on the NFL betting action, and with all of these NFL contests (many of them free), BetUS looks like one of the best NFL sportsbooks to do it at.
Tips for Playing NFL Contests in 2021
If every NFL betting site offered awesome NFL contests, this post would be a lot longer. I also wanted to highlight some of the best contests and top sites, which explains the lack of options overall.
However, if you look at BetOnline and BetUS, those two sites alone account for a litany of 2021 NFL contests, as well as some of the best out there.
If you'd like some tips for playing NFL contests online in 2021, note the following.
Familiarity
Ability to succeed
Affordability
Big Payouts
Ask yourself if you're familiar with the contest and how it's run, and also whether or not your knowledge and skills align with the contest.
In addition, consider how much you'd need to invest for 2021 NFL contests that aren't free, and also what the payout will be.
For the most part, these NFL contests are rewarding people who are actively betting on pro football. If you add these to your regular betting, it just makes the entire process a little more fun, and hopefully more lucrative.
Hopefully my look at the best NFL contests at online betting sites for 2021 at least nudges you in the right direction.
AUGUST
Casino of the Month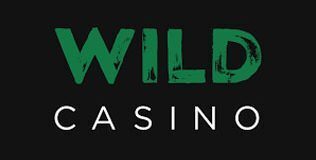 Welcome Bonus
250% up to $5,000
Read Review
Visit Site