Best NFL Bets for Week 16 – Upset Picks, Spreads, Totals, and More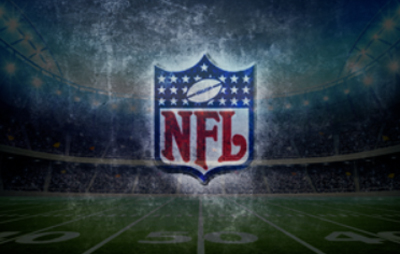 Betting on the NFL is a fairly volatile experience. Just looking back at week 15, there were six straight-up underdogs to win their games, and in past weeks, even more have at least contested their point spread.
As the season wears on, it's often less easy to predict how the week will unfold. This is because losing teams are impossible to figure out, and so many teams are trying to put the finishing touches on seeding or simply punching their ticket for the playoffs.
For week 16 specifically, there is a lot of noise in the NFL betting scene just because there is so much left to be decided.
Both conferences have their top five teams pretty much settled, but the seeding isn't remotely decided yet, and a slew of teams are still alive for the sixth wild card spot on both sides of the league.
There is a lot to consider, but with this best NFL bets column, I'll try to cover all of the bases, and you try to figure out what wagers to place at Bovada and other top football betting sites.

Top Upset Picks for Week 16
Everyone wants to nail a big upset every week, but it can often be easier said than done. While nailing down the precise upset is, in fact, difficult, it's easy to see that upsets do happen in pro football quite a bit.
Which underdogs are in position to score a big win and return you elite betting value? I've got a couple I like for week 16.
Baltimore Ravens (+190) over Los Angeles Chargers (-230)
This is a classic letdown spot. I know the Bolts are high off of a clutch last-second win over the Kansas City Chiefs, and they're 5-2 at home, but they know they're in the playoffs, and the Ravens don't.
Baltimore has several teams breathing down their necks for the final playoff spot in the AFC, and if they're going to fend them off, they probably need to win out.
That starts with a huge road win in LA, and considering the Ravens found a way to push the Chiefs into overtime just two weeks ago, I don't think an upset here is impossible at all.
I noted in my week 16 NFL betting lines post that their +4.5 spread is the safer play, but banking on Baltimore to keep it rolling isn't a bad bet this week.
PICK
Baltimore Ravens to Win
+190
New York Jets (-110) over Green Bay Packers (-110)
Sometimes it's not so much about the price as it is the value. New York is a home underdog, and they're relegated to a pick'em play at SportsBetting.ag and other betting sites.
That's ironic, seeing as the Packers are 0-7 on the road and saw their playoff hopes dashed with their eighth loss of the year last week in Chicago.
Green Bay was supposed to be a Super Bowl contender, but they've been mangled by injuries and as a whole just failed to deliver in 2018. The Jets, on the other hand, have nothing to lose and have been quite competitive down the stretch.
Don't be shocked if Sam Darnold schools the Packers as New York builds positive momentum for 2019.
PICK
New York Jets to Win
-110
Week 16 NFL Spreads to Target
Nailing upsets is fun and profitable, but it's far from safe. That's why a lot of football betting is conducted with the point spread in mind.
You're never going to win big on one bet on a spread, but if you string enough positive wagers together, you can profit on a weekly basis. If you're aiming to do that this week, consider some of my favorite week 16 NFL point spreads.
Chicago Bears (-4) vs. San Francisco 49ers (+4)
This is the easiest spread of the week in my mind. San Francisco will be feeling pretty good about taking out the Seahawks last week, but that sets them up for a massive letdown in week 16.
Chicago will be riding just as high after securing the NFC North championship, but there is more work to be done. The Bears obviously want to maintain positive momentum going into the playoffs, but they still have a shot at the #1 seed and at least a first-round bye.
The 49ers have proven to be a tough out, but they've yet to run into a defense like Chicago's. The Bears should win by a touchdown, if not by quite a bit more.
PICK
Chicago Bears (-4)
-110
Los Angeles Rams (-13.5) vs. Arizona Cardinals (+13.5)
Bettors often do not want to roll with massive spreads like this, but I think it's worth considering the talent gap and precisely what this game means.
The Rams have dropped two in a row and have seen quarterback Jared Goff regress, while they are suddenly in danger of losing a first-round bye.
LA should be looking to do all they can to cure what ails Goff, while backing into the playoffs is no way to amp up your players for a title run. Arizona also just got housed (40-14) in Atlanta, and there are whispers Steve Wilks could be done after just one season.
If the Rams don't win big in a confidence-booster here, I'd be shocked.
PICK
Los Angeles Rams (-13)
-110
Buffalo Bills (+13) vs. New England Patriots (-13)
The other big spread I have no qualms targeting goes down in New England, where the Patriots host the lowly Bills. It's true Buffalo has been fairly competitive lately and is coming off a win over the Lions, but I don't have much confidence they're going to keep this one all that close.
Trusting in raw rookie Josh Allen is the first issue, and the other is betting against Bill Belichick and company figuring out what's wrong with their offense.
New England ran into bad luck against Miami in week 14 and saw a desperate team on the road in week 15. Now they're back home where they tend to get the job done (6-0 this year) and happen to be 5-1 against the spread.
The Pats will come out angry and hungry for a change, as they not only want to play their way back into a first-round bye, but they have also yet to close up the AFC East title.
PICK
New England Patriots (-13)
-110
Best NFL Totals for Week 16
Wagering on totals has been an up-and-down plight in 2018, as games were out of control early in the year, and that bled into bettors assuming that trend would continue.
It really didn't, as Vegas responded by pricing games up a bit higher than normal, and people just assumed teams would combine to get them where they needed to go.
Last week's would-be epic showdown between the Steelers and Patriots missed the over horribly and is one more example of how betting on the total can go wrong in a hurry.
That being said, sometimes there are totals that are too good to pass up. Here is my favorite total play for NFL week 16.
Cincinnati Bengals vs. Cleveland Browns (46)
I'm sure there are a handful of totals you could point to as solid bets, but this is my favorite by quite a bit. Cincinnati plays a huge hand in this, as they've been notoriously bad defensively, yet showed life last week with 30 points and even scored well two weeks ago against the Chargers.
Cleveland, meanwhile, has the edge at home and has one of the best rookies in the league in quarterback Baker Mayfield. Both of these teams have some offensive upside to them, and with just a 7-point spread, it's possible this game says relatively close.
That gives way to a potential shootout, while it's certainly worth noting the first meeting between these two teams put 55 points on the board.
Whether you expect this one to stay close or not, I like the chances for one or both sides to again pop off a bit. Overall, it should lead bettors to a safe over bet.
Safest Week 16 NFL Moneyline Wagers
Nothing is truly "safe" in pro football, but this section of my best NFL bets column details which teams should win this week and also offer good betting value.
There are a lot of teams that are favored, but their moneyline is abysmal. The Patriots (-900!) are a great example of this and precisely why I love them to cover, but I wouldn't touch them as a straight-up bet.
That isn't the case for my two favorite NFL moneyline bets in week 16.
Kansas City Chiefs (-140) over Seattle Seahawks (+120)
Betting against the Seahawks in Seattle is never easy, but let's keep in mind that the Seahawks have lost twice at home and had a couple of other close games in front of the 12th man. After falling to the Niners of all teams last week, they're obviously not the most reliable bet, either.
KC is the exact opposite. Sure, they lost to the Chargers last week, but that was just their third defeat of the year, and they've lost three games by a combined seven points. With the AFC West and a first-round bye on the line, the odds are very good that the Chiefs bounce back and score a huge road win this week.
Considering that, the Chiefs are much too cheap, and you're very rarely going to get them at a -140 price tag. I can't help but pounce.
PICK
Kansas City Chiefs to Win
-140
Houston Texans (+100) over Philadelphia Eagles (-120)
The other moneyline I'm high on this week comes in this tilt in Philly between the Eagles and Texans. Philadelphia will be riding high after stealing a massive upset win from the Rams, while the Texans will be looking to put the finishing touches on an AFC South division title.
Philadelphia is the trendy play here because they're at home and coming off that huge win, but they've been impossible to trust all year long. They also should have Nick Foles under center, are a pedestrian 4-3 at home this year, and an ugly 2-5 against the spread when favored in front of the home crowd.
Houston has a ton to play for. Obviously, their division is at stake, but they also still have a chance at the top seed in the AFC if things break just right. This should be a good one, but I'll steal the value with what I think is the superior team right now.
PICK
Houston Texans to Win
+100
NFL Props and Futures to Chase in Week 16
You can bet on a slew of NFL games in week 16 and do so in a number of different ways, or you can think a little more long-term. Here are a couple of props and futures that look appealing going into a new week of NFL action.
AFC North Winner
At this point, whatever teams lead their respective division obviously have a very good chance to hold off and secure their title. However, there are two teams – Pittsburgh and Kansas City – that have extremely narrow leads and may be worth betting against.
I'm not super into the idea of banking on the Chiefs folding down the stretch, but you have to at least give the Bolts (+260) a cursory glance to steal the AFC West. Then again, I like the Ravens as an upset special this week – you guessed it – in LA against the Chargers.
If that happens, it'd almost guarantee KC holds onto the AFC West crown, and it'd put Baltimore in an amazing spot. With the Steelers possibly losing in New Orleans this week, the Ravens would give themselves a shot to leapfrog the Steelers for good.
Baker Mayfield to Win NFL Rookie of the Year
I've actually touched on this in the past when I've broken down some of the top 2018 NFL futures, and the obvious answer is Saquon Barkley (-500).
However, the gap is closing between these two ROY candidates. They're admittedly the only two options to consider, and Barkley offers no upside at his current price.
Due to that, let's consider why Mayfield is worth a flier bet: he's exciting, he's putting up killer passing numbers, and his Browns have a better record than Saquon's Giants.
Barkley is technically having the better year statistically, but Mayfield is excelling at a far more difficult position and playing a huge hand in a Cleveland (gulp) playoff push.
The Browns are long shots to even sniff the playoffs when it's all said and done, but a win over the Bengals this week would get them to .500 and keep them in the hunt. One can't help but wonder where Mayfield and this team would be right now if former head coach Hue Jackson hadn't waited so long to start the #1 pick.
Mayfield has over 3,000 passing yards and 21 touchdowns in just 12 starts, yet he has two games to go. In the end, he'll have had one of the best rookie seasons by a quarterback in league history, all while reviving a completely dead franchise that went a ghastly 0-16 just one season ago.
If that's not enough to win NFL Rookie of the Year, then what is?
Again, Barkley does remain the logical bet in many ways, but this is all about upside and the fact that placing money on Barkley would give a fairly measly return. There is at least some logic in Mayfield giving this award a go, and his price is worth taking a stab at.
Summary
There is a lot to consider with every passing week in the NFL. I'm honestly shocked every time a new week passes and I see how quickly the year has gone by.
Throughout 2018, a lot of teams have been exposed, and a few have risen from the ashes to prove they still could be a title contender. Betting on the Super Bowl is obviously one other big wager to consider, and with just two weeks to go, now may be a great time to do that.
However, the dust hasn't really settled on the playoff picture, so there is so much left to be sorted out. One good idea may be to wait until a few teams slip in regards to their odds (i.e., Patriots, Rams, etc.) and pounce on whatever wager you prefer.
For now, you should have plenty to work with for week 16, as well as a couple of long-term bets to consider. Hopefully, I aid you in your betting process this week. Either way, thanks for stopping by, and I wish you luck!