Best New Online Slots in 2020 (Mid-April Edition)

With most people spending more time at home than they ever have before, online activities, like slot gaming, are front and center.
There's no way that any of the online slot game providers could have anticipated that the world would go on lockdown in the spring of 2020. But fortunately, many of the big names in online gambling had planned mid-April rollouts.
So, if you're looking for something brand new to sink your slot teeth into, then you're in luck.
I've got a few recommendations for mid-April slot releases that are all over the (game) board. I'm about to introduce you to a high-flying superhero slot by Microgaming that features all-ways-pays.
Then, I've got a traditional 20-line slot that gives you a bonus option of one big spin for a 50-times payout. There is also an Easter-themed slot that'll have your sights set on the unusual dice-roll bonus round, and a 3D cluster-pay game with lots of fiery special effects.
So, if you're going through lockdown boredom, read on and then be one of the first people to play these new online slot games.
And remember to keep check back to our casino blog. We've got recommended online casinos, as well as reviews, banking information, and anything else that you may need to get the reels in gear.
Diamond Force
The first new slots game on the list is one of my top picks because there's so much action involved.
More Than 1,000 Ways to Win
Diamond Force is a mid-April release by slot giant Microgaming. It's a relatively low-stakes option with a 0.10 to 15.00 betting range. But whatever you opt to bet is going to cover 1,024 possibilities, as Diamond Force is an all-ways-pays slot.
If you've never played one of these multi-payline variations, then you're in for a treat. Not only are payline configurations eliminated in favor of reel-to-reel symbol matches, but you don't even need to start the sequence with the left side column. Three matching icons anywhere on reels 1, 2, and 3, or 2, 3, and 4, or even 3, 4, and 5 will do the trick.
Team-Ups for Extra Payouts
While this game has the universal "diamond" designation in the title, the theme centers around the "force." Diamond Force is a superhero-driven game with full-sized characters circling the reels. Three of four full stacks of matching crime fighters activates the Team-Up feature.
Team-ups get you automatic bonus cash. A new game board replaces the hero and displays nothing but prizes and multipliers. Then, the total of all of the multiplied prizes turn into one monetary reward for you, and this can happen over and over again.
Multiplied Spins and Re-Spins
There's also a bonus round that revisits the bonus cash premise. But along with it, you'll find some re-spins added to the mix that can extend the bonus round indefinitely.
So, if you're looking for big fun that comes without a substantial investment required, you may enjoy this brand-new release designed by Crazy Tooth Studios for Microgaming.
Wilhelm Tell
The legendary marksman comes to life in Yggdrasil's new mid-April addition to the online gambling world, Wilhelm Tell.
Unlike Diamond Force and its 1,024 ways to win, this particular slot sticks to a simple 20-payline configuration. Wagering can be as low as 0.005 per line, though, for an 0.10 minimum bet. Or you can risk 2.50 in each direction for 50.00 every time you click spin.
Nudging Wilds and a Fifty-Times Spin
Two features make Wilhelm Tell a standout. The first is the stacked and nudging wilds, represented by the scared boy with the apple on his head. Not only can he come out in full view, but he'll be forced to if a wild can guarantee you a win. So, if you only see his head, but there's a win to be claimed above it, the boy will stretch and take over the entire column.
The second feature is my favorite, though. It's the bonus round structure. When you activate bonus play, you'll be able to pick one of three ways to play it. You can play it safer with ten free spins and an X5 multiplier on the winnings. Or you can go for slightly more volatility with five games and ten times the payout.
Riskiest Bonus Spin
There's a third option, though, that really makes things interesting.
If you're feeling brave (like the boy with the apple on his head), then you can go for one, and only one spin. But if it's a good one and you win, your prize will be multiplied by X50!
Hot Cross Bunnies Game Changer
It's Easter every day when you play Realistic Games' April 2020 remake of the original Hot Cross Bunnies, with Hot Cross Bunnies Game Changer.
Creating a Bonus Frame
This 5 x 3 slot plays pretty much as you'd expect during the standard spins. However, if you're like me, you may not notice most of what's happening in those spins. Your focus shifts to other parts of the board as you look for a border to form with "boxed symbols." Boxed symbols are everything but the low-value face cards.
So, instead of looking for symbol matches, my eyes were focused on the border above all else.
Roll the Dice to Claim Cash
Let me tell you; it's not an easy feat to get to the game changer board. However, once you do, you could walk away with some significant bonus cash, as you'll be traveling around collecting money.
Game changer play comes with another added twist, too. If you line the border with the right symbols, and they include three pink bunnies on both reels one and five, you're guaranteed to exit the bonus round with a payout that's worth 1,000 times your bet. With a prize valued at that amount, you could buy a lot of jellybeans!
Nero's Fortune
Quickspin's mid-April release is also its first 3D title amongst its impressive slot library. It's called Nero's Fortune, and I'm a fan of this new online slot because it's not your typical game.
Cluster Pays
Nero's Fortune is based on the Great Fire of Rome, and you'll see quite a few fiery details, like flaming arrows.
What I appreciate about this particular one, though, is that it's a cluster pay game with dropping symbols. So, instead of looking for paylines, groupings will fit the bill.
Flaming Arrows
Then, once you have a proper matching group, they'll crumble and fall away, leaving a gap. The symbol "boulders" above will eventually fall, but not before some flaming arrows are shot in the same direction. If an arrow connects, it leaves behind an "x" to mark the spot.
After the x's are in place, if new dropping symbols create another cluster win that crosses over the x, a multiplier is revealed.
Nero's Fortune is high volatility gaming on a 5 x 5 board with a top prize possibility of 8,500 times your total bet.
A Recent Addition for US Players
Even though new slot titles are coming out frequently, most of them aren't accessible to American players. You'll find that there are only a few of the more prominent software developers — RealTime Gaming, Betsoft, and Rival — that service the US-facing casinos.
So, while online slot enthusiasts around the world have seemingly endless choices of games to play, US players have a much smaller collection.
But RealTime Gaming is throwing a party this month — a fiesta, to be more precise. Diamond Fiesta hit the virtual slot banks on April 22nd, so I'll cover it in my next post on new online slots. It's an expanding reels game that takes stretches a 5 x 3 game board to 8 x 4 for bigger and better payouts.
If you want to give it a go right now, I recommend El Royale Casino as the best place to play it. Check out our full review of the casino or visit it now to get signed up.
Newest Online Slots for Your Enjoyment
I've only touched upon a few of the mid-April online slot releases, and already, you can see the developers are on a mission to turn out bigger and better products.
You can go old school with Wilhelm Tell, win any which way with Diamond Force, hippity hop across a game board with Hot Cross Bunnies, or get rid of paylines altogether when you play Nero's Fortune. Regardless of which one you select, it should be an entertaining experience, as these games are anything but boring.
If you're looking for more inspiration, we've got plenty of slot reviews and recommendations, and we keep them coming.
AUGUST
Casino of the Month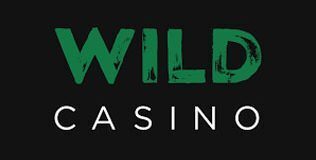 Welcome Bonus
250% up to $5,000
Read Review
Visit Site