Best NBA Free Agency Bets for 2019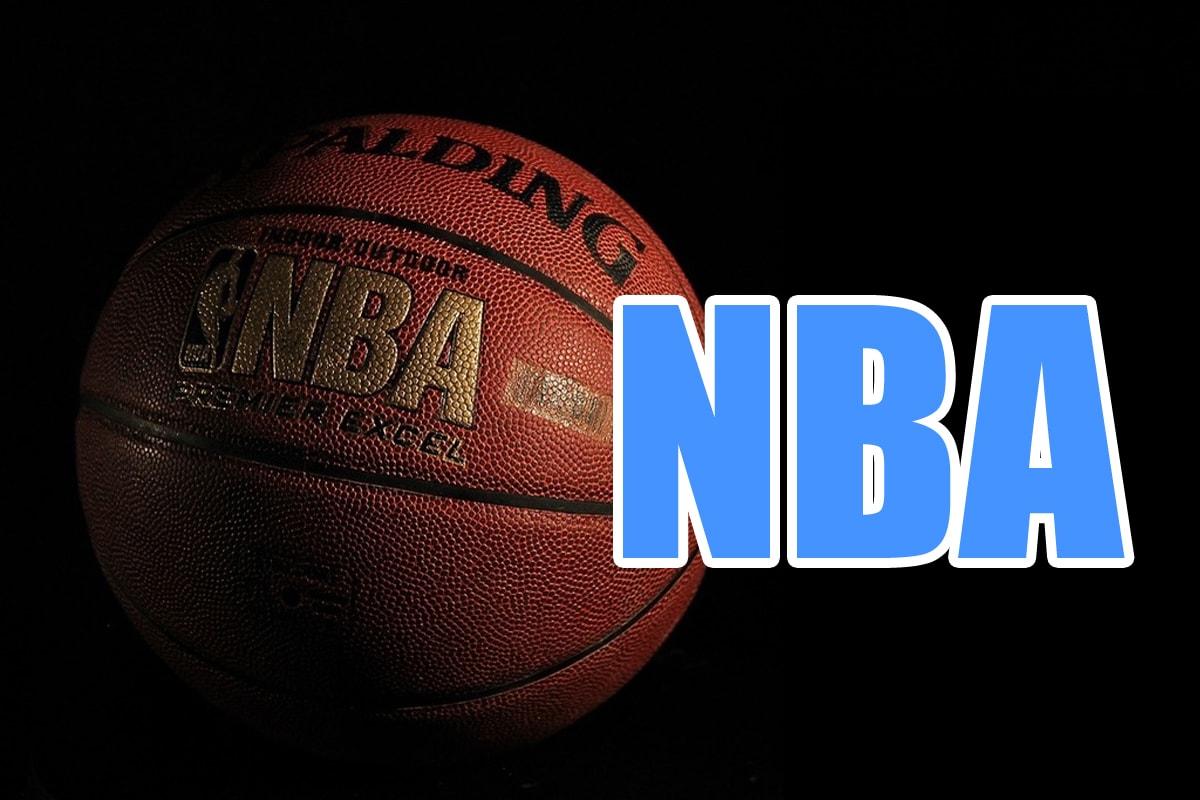 The 2019 NBA Finals are just around the corner, and all anyone can talk about is the NBA Draft and where the top stars will go during NBA free agency.
I guess that makes sense, seeing as just four of 30 NBA franchises are still alive in the playoffs.
It's also good for juicy conversation, too.
Starting with the two biggest names still in the postseason (Kevin Durant and Kawhi Leonard), some of these players could be choosing between yearly trips deep into the playoffs and starting from scratch.
LeBron James can attest to that not always being the best option.
Regardless, it's certainly on the table when you factor in the money that is to be made, location for general living, overall marketability, and playing with players each specific star prefers.
Despite a lack of certainty, the top NBA betting sites (and basically everyone else) seem to think they know where the big names are going. If you go just with that logic, then it's a done deal, and we already know where KD and the biggest NBA free agents are destined to land.
Here are those respective locked-in destinations, along with their current odds at MyBookie.ag.
Kevin Durant – New York Knicks
-150
Kawhi Leonard – Los Angeles Clippers
-150
Kyrie Irving – New York Knicks
+150
Jimmy Butler – Philadelphia 76ers
-175
Kemba Walker – Charlotte Hornets
-200
Klay Thompson – Golden State Warriors
-500
Tobias Harris – Philadelphia 76ers
-200
D'Angelo Russell – Brooklyn Nets
-400
Some of these odds really lean hard in one direction. According to MyBookie, it's very unlikely Kemba, Klay, D'Lo, Tobias, or Jimmy leave their respective teams. At the same time, bigger names like KD, Kawhi, and Kyrie are as good as gone.
If so, perhaps bettors shouldn't stop short at the top favorite so quickly.
Back when Durant left OKC, were the Warriors the guaranteed team to get him? No, and the same couldn't be said for Paul George last year, or when Kyrie Irving and Kawhi Leonard were originally traded.
The team with the best odds to land Kevin Durant and all of these other players could still end up being correct, but that isn't likely to be the case in every single situation.
Because of that, it could be worth our time to break down the entire list and pick out a value bet worth targeting for each player. Let's get to it.
Kevin Durant – Brooklyn Nets +400
There is a growing belief that KD wants out of Golden State. He came here to win titles, and by year's end, he may have a third straight. I tend to think that's what will happen, and by that point, Durant may look for another challenge.
Some think that will have him heading to New York to help resurrect the Knicks. I do agree that's possible, but perhaps he pivots to a different New York-based franchise.
The Nets are actually much more attractive than the Knicks, as they built a solid team that just made the playoffs this season and has a fantastic core to keep around KD. That team really just lacks a superstar, and that's precisely what Durant is.
There is another popular belief that KD wants to save a franchise and become the sole figure the fan base looks to as a savior. That would be the case with several teams, but the Nets perhaps as much as anyone.
Brooklyn has one playoff series win to its name, while the Nets as a franchise have never won a title. Durant could make them postseason regulars, and if the team also lands a huge star like Kyrie Irving to pair with him, they might even shoot for championships immediately.
My colleague Michael Wynn actually flat-out predicts Kevin Durant will sign with the Nets, so me suggesting this marriage as an elite betting value isn't crazy. In fact, if it becomes reality, it could be insanely profitable.
Kawhi Leonard – Toronto Raptors +140
The Los Angeles Clippers still lead the way in the fight to win Kawhi Leonard's services. He wants to play in a big city, he wants to be the main man, and he happens to love LA.
I also think Toronto is a great spot for him and is probably the only team that keeps him from going to the Clippers. If he makes it to the NBA Finals this year, that could solidify it. He'd see that he's the guy here and that he has the team around him to compete for titles.
If Leonard doesn't want to live in Toronto, though, the Clippers do make sense. I'm not buying the Kawhi Leonard Lakers rumors, however.
LeBron James might want Leonard on his team, but Leonard clearly prioritizes a good organization that will take care of his body and also a positive environment where he's the top dog.
He gets everything he wants with the Raptors, and considering that's the team he's on and that can offer him the most cash right now, it's not crazy. Bettors willing to take on a little risk get solid value back if it happens as well.
Kyrie Irving – Los Angeles Lakers +300
I tend to think Kyrie Irving is leaving Boston, and I also think he likes the idea of potentially playing with another superstar again. He tried his hand at leading a contender deep into the playoffs, and after two seasons in Boston, we can call his efforts a total bust.
Irving is an amazing ball handler and isolation scorer, but he's not the best leader, and he's also not the greatest point guard. He needs another star to feed off of, and it's no shock that his best days still belong to his time in Cleveland with LeBron James.
The two sides have patched up their relationship over the past year, too, potentially setting up a reunion in LA.
There is nothing bad about the bright lights of Hollywood, while Irving would still play a huge role in teaming up with an elite player he's used to. Maybe playing under the shadow of King James isn't so unattractive anymore?
Teaming up with KD in New York or Brooklyn is also appealing (Michael Wynn thinks Kyrie is headed to the Knicks), while a return to the Celtics isn't impossible. But this +300 price is pretty great for a very realistic Kyrie Irving landing spot.
Jimmy Butler – Los Angeles Clippers +700
I'm not saying these players flat-out will land in these spots. I do think there is logic to them and just as much reasoning behind throwing some cash at these odds.
Jimmy Butler to the Clippers could actually have some legs, too. Not only have there been whispers that Jimmy Butler wouldn't mind teaming up with Kawhi Leonard (who has eyes for LA), but Butler also wouldn't mind playing in La La Land.
Maybe that leads him to the Lakers, while it's impossible to ignore his success with the Philadelphia 76ers after one season. But it's not like Butler decided to be traded specifically to Philly. There were also issues early in the year with Butler's exact role and Brett Brown's coaching.
Is it possible failing to advance to the Eastern Conference Finals has Butler looking elsewhere in free agency? Of course, and there are plenty of teams that look like viable landing spots.
The Clippers are definitely one of them, and this +700 price tag feels super low.
Kemba Walker – Dallas Mavericks +500
I get the feeling Kemba Walker's days in Charlotte are over. It would be a nice story for him to stick with the Hornets his entire career and have success, but if you look at their roster, they're nowhere near competing for a title.
The Eastern Conference is only getting stronger. Walker can make the most cash by staying home, and the Hornets might like the idea of keeping a lifetime ambassador on the payroll.
But both sides would be doing a great disservice for each other. Walker is about to exit his prime and would be holding the franchise back from a true rebuild, while Charlotte would be keeping Walker from the opportunity of winning elsewhere.
There's a slight chance he latches on with a title contender or joins someone like the Lakers, but I think what's more likely is he just joins a team hoping for a meteoric rise.
I think Dallas could be that team (and I'm not alone).
Luka Doncic puts them in the playoffs discussion next year, and if they retain Kristaps Porzingis, adding Walker could be the icing on the cake. At this +500 price tag, it doesn't hurt to take on a little risk.
Klay Thompson – Los Angeles Clippers +900
Let me preface this by saying I don't think for a second Klay Thompson is leaving the Warriors.
DeMarcus Cousins, Andre Iguodala, and of course Kevin Durant are all set to come off the books. With none of them expected back, Golden State would be flat-out foolish not to throw all the money at their second-best player.
That almost certainly keeps Thompson in town, but you can't profit much off of those -500 odds. Instead, you should at least consider where else Thompson might suit up in 2019 and beyond.
My gut tells me it's bound to be an LA-based franchise. Thompson's father did play for the Lakers, and Thompson was born in Los Angeles, but there are two LA-based teams.
Due to the dysfunction surrounding The Lake Show, I think Thompson would entertain bolting for a Los Angeles team, but would prefer the Clippers.
This could get complicated with players like Kawhi Leonard and Jimmy Butler also jockeying for position in LA, and the Clips can't pay all of them. Still, if the door is open to LA and Golden State somehow spurns Thompson, this +900 price tag looks awfully inviting.
Tobias Harris – Field +300
I honestly think Harris winds up back in Philly. The 76ers have money to spend with three of their stars coming off the books, and while it's possible they lose one of J.J. Redick, Jimmy Butler, or Tobias Harris, the smart money is on them bringing back at least two of them.
One is going to be Tobias, who probably just wants to be truly wanted by a franchise at this point. He's bounced around the league a ton and wouldn't mind settling down and consistently winning.
Harris improved his outside shot dramatically this past season, and his versatility makes him a great fit in Philly. But what if he wants to explore his options or sees the team set for regression if Butler skips town?
That could open things up quite a bit. Harris is not the superstar some of these other guys are, but he's certainly still a star and would be a fantastic piece to any contender's puzzle.
The other options MyBookie.ag offers are the Nets (+200), Lakers (+300), Mavs (+500), and Jazz (+600), but the best option may be betting on the Field.
Again, Harris wants to know that wherever he goes next, he's actually part of that team's long-term plans. He should also look to find a good fit to maximize his talent.
I think that's probably Philadelphia, but trying to figure out where Harris goes without seeing where the other dominos fall is pretty difficult.
D'Angelo Russell – Phoenix Suns +600
Lastly, we come to D'Lo, who really proved his worth this past season in Brooklyn. The Lakers clearly didn't realize the player they had before dealing him to the Nets, and now Russell is going to get paid.
Much like with Tobias Harris, you could go over several potential landing spots for D'Angelo Russell. One that stands out to me, though, would be the Phoenix Suns.
Assuming the Suns do not land a top-two pick, they would very much be back in the market for a star point guard. They've had it so rough at the lead guard spot lately that they traded for Tyler Johnson and signed Jimmer Fredette.
Yeah, it's been bad.
Phoenix is not a winning organization, but they certainly could be in a hurry. Devin Booker, T.J. Warren, Kelly Oubre Jr., and Deandre Ayton combine to give this team a very talented young nucleus, while adding a legit point guard to the mix could push them over the top.
D'Lo would have to buy into what Phoenix is selling, but he'd be playing in a fun environment with a lot of young talent that is sick of losing. He'd also get plenty of cash to make it worth his trouble, while these +600 odds certainly are attractive to bettors.
That being said, I tend to agree with our own Michael Wynn, who suggests D'Angelo Russell is staying in Brooklyn.
Summary
Again, I'm not necessarily predicting these are the teams that sign these star NBA free agents.
In some cases, I do believe it'd be the right move for all parties involved, but the big thing is the value at hand is too good for bettors to ignore.
These types of NBA player prop bets are not always just about getting it right. They're about having a little fun, taking on some risk, and maximizing your profit.
Case in point, going hard at Klay Thompson (-500) staying with the Warriors doesn't do you much good. If the top NBA betting sites are right about KD going to New York or Kawhi going to Los Angeles (-150 each), the upside is pretty limited there as well.
You still need to be smart and pick your spots, of course. Ignoring the favorites across the board is an easy way to lose money. But combining some mixture (likely focusing on value with bets that have less certainty) of the two could be a better path to some successful betting.
Whatever you do, it's bound to be a fun NBA free agency period. Good luck with your wagers, and enjoy the drama this summer!