Best NASCAR Drivers That Never Won a Cup Series Title

Winning a title in the NASCAR Cup Series is no easy feat. Only a select few have been good enough to lift the hardware at season's end.
Unfortunately, there are great drivers who never broke through when it mattered most.
I just want to put out a disclaimer and say there will not be any active drivers on this list. If so, Denny Hamlin would no doubt make the top five.
Let's go ahead and look at the five greatest drivers that never won a Cup Series Championship.
5. Fireball Roberts
Fireball Roberts raced in an era that didn't see many drivers attempt the full schedule.
The reason for that is the schedule used to consist of 40 to 50 races a season. It's nothing like the 36-race schedule we see today.
Roberts' best points finish in the Cup Series actually came in his first season. Roberts joined the Cup Series in 1950 at 21 years old. Despite only racing in nine of the 19 races, he finished second in the points.
What's crazy is he finished ahead of third-place Lee Petty, who attempted 17 races that season.
From there, the schedule grew to 40-56 races but Roberts didn't run more than nine races a year until 1956. That's when he went on a three-year run that showed he was one of the top drivers.
| | | | |
| --- | --- | --- | --- |
| | 1956 (33 Races) | 1957 (42 Races) | 1958 (10 Races) |
| Wins | 5 | 8 | 6 |
| Top-Five Finishes | 17 | 21 | 8 |
| Top 10 Finishes | 22 | 27 | 9 |
| Laps Led | 585 | 1,414 | 875 |
| Average Finish | 11.6 | 9.2 | 5.0 |
| Points Finish | 7 | 6 | 11 |
It's really not hard to tell why people considered him one of the greats.
Over the next five seasons, Roberts competed in no more than 22 races a year. Even so, he finished top 10 in the points three times, including a pair of fifth-place finishes.
In 1964, Roberts' career came to a tragic end.
On lap seven of the World 600 at Charlotte, Roberts swerved to avoid a wreck and backed into the inside wall. His car flipped multiple times and burst into flames.
Roberts initially survived the crash, but he died from his burns a little over a month later at 35 years old.
NASCAR inducted Roberts into the Hall of Fame in 2014.
It's a shame Roberts never ran the full schedule because he had what it took to win a championship. In a different era, there's no doubt he would've been a Cup Series Champion.
4. Davey Allison
Davey Allison was one of the most talented drivers in NASCAR history. Unfortunately, his Cup Series career came to an end much sooner than expected.
He was the son of Bobby Allison. Bobby was a phenomenal driver in his own aspect. He won the 1983 championship and his 84 victories are fourth-most all-time.
Because of his father's accomplishments, Allison came into the Cup Series with high expectations.
Allison debuted in 1985, but he didn't attempt the full Cup Series schedule until 1988.
That season, he won two races and finished eighth in the standings. He won two races in each of the following two seasons, but he placed outside the top 10 in the standings. Allison finally had a breakout season in 1991.
He topped his season-high win total after winning three times in a five race stretch in the middle of the season.
Just when it looked like Allison was out of the championship race, he rattled off four straight finishes of fourth or better, including two wins, going into the final race of the season. Even with the hot streak, Allison had to overcome a big deficit.
A 17th place finish in the season finale dropped him to third in the standings.
The 1992 season was Allison's best chance at a championship. He won the Daytona 500 and led the standings through the first 15 races. A clutch victory in the second to last race of the season at Phoenix gave Allison a 30-point lead going into the final race of the season.
In fact, six drivers entered the race with a chance to win it all.
Unfortunately, a late-race crash ended his championship hopes. Here are his stats from the 1992 season.
5 wins
15 top-five finishes
17 top 10 finishes
11.5 average finish
3rd place finish in the standings
Sadly, Allison never got a chance to avenge his 1992 defeat. He died in a helicopter crash 16 races into the 1993 season. He was just 32 years old.
Allison finished his career with 19 wins, and NASCAR inducted him into the Hall of Fame in 2019.
There's no telling how many championships he could've won if not for his tragic passing.
3. Carl Edwards
I don't think anyone suffered from the dominance of Jimmie Johnson more than Carl Edwards.
In his first full-time Cup season in 2005, Edwards won four races and finished third in the standings. He had his second crack at a championship with a stellar 2008 season.
Edwards opened the season with three wins in the first seven races. He went on a bit of a drought before winning three times in a four-race span. His six wins put him second in the standings entering the playoffs.
He finished top three in four of the first six playoff races, but his two other finishes were 29th and 33rd.
Despite winning three of the final four races, Edwards couldn't overcome Johnson. He lost the championship by 69 points.
His next great chance came in 2011. It was nothing like the 2008 season because he only won one race. However, he stayed at the top of the standings all season because of his consistency. Unfortunately, that consistency wasn't enough to stop Tony Stewart in the playoffs.
Check out what each driver did in the 10 race playoffs that season.
| | | |
| --- | --- | --- |
| | Carl Edwards | Tony Stewart |
| Wins | 0 | 5 |
| Top-Five Finishes | 7 | 6 |
| Top 10 Finishes | 9 | 8 |
| Laps Led | 345 | 573 |
| Average Finish | 4.9 | 6.3 |
The consistency nearly worked the entire season but Stewart took the championship in a tiebreaker because of his wins.
Edwards had one final shot at a championship in 2016. He didn't have a great playoff run but the new format meant Edwards had a shot if he could make the Championship 4. He did just that by winning in the Round of 8 at Texas.
In the Championship 4 race at Homestead, Edwards had the best car among the Championship 4 drivers. It looked like he would cruise to the title until a late-race caution bunched up the field.
On the restart, Edwards made contact with Joey Logano, sending Edwards into the inside wall. The crash ended his championship hopes. And of course, Johnson had to be the one to win the Championship that season.
That offseason, Edwards made a surprising announcement. He announced he was retiring from NASCAR.
He concluded his career with 28 wins but no championships. We have no idea what would've happened had he not suddenly retired but maybe Edwards captures that elusive title.
2. Junior Johnson
"The Last American Hero" Junior Johnson was one of the top NASCAR drivers in the 1950s and 1960s.
Like we talked about with Fireball Roberts, Johnson never had the ability to win a championship because he never attempted the full schedule.
In 1955, Johnson ran the majority of the schedule, attempting 36 of 45 races. He finished sixth in the standings with five wins and a 12.2 average finish. Surprisingly, he never finished better than that in the standings.
He barely raced in 1956 and 1957, but he had quite a run from there on.
Over the next four seasons, he won a combined 21 races. He won at least three races every season and finished top 10 in points three of the four seasons. I should note he missed at least 10 races every season.
Johnson won seven races in 1963 to give him five seasons with five or more victories. Even with all those great seasons, no one could've predicted his success in 1965.
Check out what he did in 35 races that season.
13 wins
18 top-five finishes
19 top 10 finishes
3,984 laps led
11.4 average finish
I mean, five wins are impressive but how about 13? That's insane for anyone.
Just for comparison, Ned Jarrett won the championship that season with 13 wins in 54 races that season. I find it hard to believe Johnson wouldn't have won it all had he attempted more races.
The following season was his last. He attempted 21 races but did not win.
His 50 career wins are most all-time for a driver that never won the championship. However, the championship didn't exactly elude Johnson.
As an owner, Johnson won six championships. He won three consecutives with Cale Yarborough from 1976-1978. He won his other three with Darrell Waltrip in the 1980s. There could've been even more if not for five runner-up finishes.
It shouldn't surprise anyone that Johnson made the Hall of Fame in 2010 as part of NASCAR's inaugural class.
Even without a driver's championship, Johnson is one of the best NASCAR drivers/owners of all time.
1. Mark Martin
NASCAR fans knew this was coming.
Mark Martin is the best driver to never win the championship and he came agonizingly close so many times in his career.
Martin's Cup Series career began in 1981 but he didn't become a serious championship contender until 1989. His 1990 season was likely his best chance to win the championship.
He won the second race of the season at Richmond, but NASCAR penalized him 46 points following the race in a controversial decision.
He won just two more races that season but his consistency was something else. Martin had 23 top 10 finishes in 29 races and finished with a ridiculous 6.6 average finish.
In the end, Martin lost the championship by 26 points to Dale Earnhardt. Without the penalty, he would've won.
Over the next six years, Martin finished sixth or better in the standings every year. The 1998 season saw Martin in contention to capture his first championship. He had a stellar season with seven wins.
Unfortunately, Jeff Gordon just so happened to have one of the best seasons in NASCAR history that year.
Let's compare their 1998 stats.
| | | |
| --- | --- | --- |
| | Mark Martin | Jeff Gordon |
| Wins | 7 | 13 |
| Top-Five Finishes | 22 | 26 |
| Top 10 Finishes | 26 | 28 |
| Laps Led | 1,730 | 1,717 |
| Average Finish | 8.6 | 5.7 |
| Points Finish | 2nd | 1st |
No one was beating Gordon that season. He won the championship by 364 points over Martin. For reference, Martin finished 345 points ahead of third-place Dale Jarrett.
Martin won just one race in 2002 but his consistency kept him in championship contention all season. He led the standings with eight races to go but four straight finishes of 10th or worse doomed his chances. Martin lost the title by 26 points.
At age 50, Martin had a career resurgence and found himself back in the championship hunt. Driving for Hendrick Motorsports, Martin won five races, his most in a season since 1998.
Like 2002, he led the standings late in the season. This time, it was his teammate Jimmie Johnson, who won three of the final seven races to win the championship.
Following four more seasons in the Cup Series, Martin retired without winning a championship.
He finished his career with 40 wins and five runner-up finishes in the standings.
It's unfortunate that some of Martin's best seasons came in years where drivers put together a historical run.
Other Drivers to Never Win a Cup Series Title
There are a lot of great drivers who never won a Cup Series title. Let's look at drivers who just missed the top-five.
Fred Lorenzen is another driver who never raced a full-time season. He won 26 races over a seven-year span and finished third in the standings in 1963.
Ricky Rudd holds the record for most career starts in the Cup Series with 906. He never won more than two races in a season, but he was always a consistent front runner.
Rudd finished top-five in the standings five times, including a runner-up finish in 1991.
Want more NASCAR content? Check out this article on NASCAR's best ever races and iconic moments.
August
Casino of the Month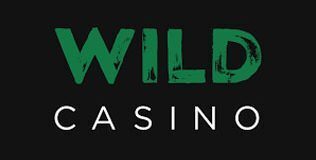 Welcome Bonus
250% up to $5,000