Hide Bonus Offers
| | | | | |
| --- | --- | --- | --- | --- |
| #1 | Bovada Sports | 50% Up To $250 | Visit Site | Bovada Sports |
| #2 | BetUS | 125% Up To $2,500 | Visit Site | BetUS |
| #3 | MyBookie | 100% Up To $1,000 | Visit Site | MyBookie |
| #4 | Everygame | 100% Up To $500 | Visit Site | Everygame |
| #5 | BetOnline Sports | 60% Up To $1,000 | Visit Site | BetOnline Sports |
Best NASCAR Cup Series Seasons That Didn't End in a Title

Every NASCAR driver wants to have a great season, but how much does it mean if they can't finish it off with a championship? You can't judge every season based solely on whether a title was acquired or not, but it's still interesting to look back at greatness that came up short.
In most seasons, these six drivers would've won the championship. Unfortunately, one thing or another kept them from reaching their destiny.
These were still amazing NASCAR runs that deserve recognition. With that, here are the six greatest NASCAR seasons that didn't end in a championship.
6. Mark Martin (1998)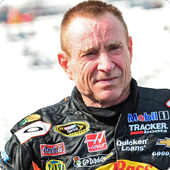 In 1998, Mark Martin had nine straight finishes of sixth or better in the standings. After an early-season controversial penalty, he had a few near misses, including a second-place finish in 1990.
Martin's start to the season didn't do him any favors in pursuit of a championship. He won two of the first nine races, but what set him back were four finishes outside the top 20.
With the competition that season, that stretch likely lost him the championship.
Over the next 14 races, Martin had an impressive streak that kept him in the championship hunt.
3 wins
12 top-five finishes
14 top 10 finishes
902 laps led
1 average finish
During that stretch, Martin made up 29 points on Jeff Gordon. He was the only one within striking distance with ten races to go.
Unfortunately, an engine issue the following week at Darlington resulted in a 40th place finish. Gordon nearly tripled his points lead with a win.
Martin continued to claw back with seven top-five finishes in his last nine races. However, there was no beating Gordon in 1998. His 13 wins and 26 top-five finishes mark the most dominant season in NASCAR history.
Meanwhile, Martin had the best season of his career. His seven wins, 22 top-five finishes, 26 top 10 finishes, and 1,730 laps led all marked career highs. The laps led were 13 more than Gordon's 1998 total.
He also had an 8.6 average finish. Unfortunately, this was another heartbreak in Martin's Hall of Fame career. He had so many close calls but could never win a championship.
To this day, Martin remains the never to win a championship.
5. Kevin Harvick (2020)
The playoff era kept quite a few great drivers from winning the title. Kevin Harvick's 2020 season is a prime example.
Harvick scored a pair of wins and six top-five finishes in his first 10 races. Following three straight finishes of 10th or worse, Harvick's team kicked it into championship gear.
Check out what they did over the next nine races.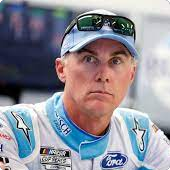 4 wins
9 top-five finishes
344 laps led
7 average finish
With four races remaining in the regular season, Harvick essentially locked up the title. He wound up winning his seventh race in a dominant performance at Dover. He entered the playoffs first in the standings, and was understandably a top contender in the eyes of the best NASCAR betting sites.
Harvick cruised through the Round of 16 with a pair of wins. In the Round of 12, Harvick struggled with three finishes of 10th or worse. Still, he accrued enough bonus points in the regular season to advance to the Round of 8.
In the Round of 8 opener, Harvick had the car beat Kansas. However, he lost the lead on a late pit stop and couldn't find a way around Joey Logano.
The following week, he finished 16th after hitting the wall early. Even so, he went to Martinsville in an excellent spot to make the Championship 4.
Unfortunately, he struggled throughout the day and found himself outside looking in. On the final lap, he needed one more spot to qualify for the Championship 4. Harvick attempted to wreck Kyle Busch but spun himself in the process.
A 17th place finish took him out of the running for the championship.
His final 2020 stats were nine wins, 20 top-five finishes, 27 top 10 finishes, 1,531 laps led, and an average finish of 7.3.
Without the playoffs, Harvick would've won the championship by 91 points.
4. Jeff Gordon (1996)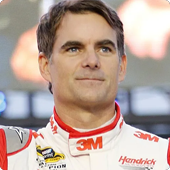 From 1995-1998, Jeff Gordon was the driver to beat. He won 40 races and three championships. The one blemish on his record was the 1996 season.
Gordon's season got off to the worst start possible. He finished 42nd and 40th in his first two races. With Gordon, you know a rough stretch like that will never last.
He won three of the next six races to go from 43rd to second in the standings. Following a 33rd place finish at Talladega, Gordon went on another nice stretch that saw six straight finishes of sixth or better.
The big issue with his season was finished outside the top 30 broke up these nice stretches.
In his first 19 races, he had six wins and five finishes outside the top 30—the last of those dropped him from first to fourth in the standings.
From there, it looked like Gordon put the bad finishes behind him and was on pace to win his second straight title. Just check out this stretch late in the season.
| | | | |
| --- | --- | --- | --- |
| | Starting Position | Finishing Position | Laps Led |
| Bristol | 2nd | 2nd | 90 |
| Darlington | 2nd | 1st | 52 |
| Richmond | 2nd | 2nd | 168 |
| Dover | 3rd | 1st | 204 |
| Martinsville | 10th | 1st | 133 |
| North Wilkesboro | 2nd | 1st | 207 |
Gordon had a 111-point lead over Terry Labonte with four races to go. Unfortunately, the bad finishes returned. Over the next two races, Gordon finished 31st and 12th. Labonte finished first and third to take the lead.
Gordon had a pair of top-five finishes to end the season, but it wasn't enough. Labonte won the championship by 37 points.
The pair had the same amount of top-five and top 10 finishes. Gordon's ten wins were eight more than Labonte's two. The big difference is Labonte's "bad results" were 20th-25th place finishes.
In the end, it was the 30th-35th place finishes that doomed Gordon's championship hopes.
3. Rusty Wallace (1993)
In 1989, Rusty Wallace captured his first career championships. Over the next three years, he struggled with finishes of sixth, 10th, and 13th, respectively. In 1993, Wallace returned to being a championship-caliber driver.
A terrifying crash resulted in a 32nd place finish in the Daytona 500. Following that, Wallace went on an early-season tear. He won four of the next eight races, leading at least 120 laps in each victory.
That stretch gave him an 86-point lead over Dale Earnhardt. Unfortunately, Wallace dug himself a big hole over the next six races.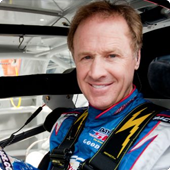 Sonoma: 38th
Charlotte: 29th
Dover: 21st
Pocono: 39th
Michigan: 5th
Daytona: 18th
Wallace found himself 345 points behind Earnhardt. Over his next four races, Wallace had mixed results. He had finishes of first, second, 17th, and 19th. Surprisingly, he made up four points on Earnhardt.
With 11 races remaining, Wallace knew he had to make a move quickly. He had three straight finishes of sixth or better but still wasn't making up enough ground.
That's when Wallace went to work. He won four of the next six races, leading over 175 laps in each win. By that point, he had the points deficit down to 72 with two races remaining.
Unfortunately, his championship hopes effectively ended the following week with a 19th place finish. A win in the season finale wasn't enough to catch Earnhardt.
Wallace had more wins and nearly doubled Earnhardt's laps led total. However, they had the same top 10 finishes, and Earnhardt's average finish was a full position better than Wallace.
In the end, it was that rough midseason stretch that doomed Wallace's chances. If he finishes top 10 in just one of those races, he very well may have won the title.
2. Bill Elliott (1985)
Bill Elliott came into 1985 on the heels of back-to-back third-place points finishes. Everyone knew his time was coming, and it looked like 1985 would be his year.
Elliott came rocking out of the gates, leading 136 laps en route to winning the Daytona 500. He picked up four more wins in the first ten races to lead the points.
He had a brief setback with an 18th and sixth-place finish, but from there, he looked unstoppable.
| | | | |
| --- | --- | --- | --- |
| | Starting Position | Finishing Position | Laps Led |
| Pocono | 1st | 1st | 32 |
| Michigan | 1st | 1st | 66 |
| Daytona | 1st | 2nd | 103 |
| Pocono | 2nd | 1st | 58 |
| Talladega | 1st | 4th | 100 |
| Michigan | 1st | 1st | 90 |
| Bristol | 9th | 5th | 16 |
| Darlington | 1st | 1st | 100 |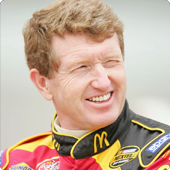 Elliott went into the final eight races of the season with a 206-point lead. Unfortunately, his hot streak came to a sudden halt.
After four straight finishes of 12th or worse, he found himself 30 points behind Darrell Waltrip.
Over the following three races, Elliott made up 10 points thanks to a victory and two top-five finishes. Elliott needed a strong finish going into the season finale at Riverside to win the title.
Early in the race, Elliott's gear shift lever broke. It took a while to repair, effectively ending his race. He finished 31st, while Waltrip clinched his three championships in five years.
The theme for most of these drivers is trumping consistency wins. That's exactly what happened here.
Elliott's 11 wins and 1,920 laps led well ahead of Waltrip. However, Waltrip had more top-five finishes, top 10 finishes, and a better average finish.
Luckily, Elliott didn't go down the Mark Martin path. He won the championship three years later. Unsurprisingly, it came with more minor wins and a better average finish.
1. Cale Yarborough (1974)
By 1974, Cale Yarborough had plenty of experience in NASCAR. However, this was only his second full-time season. In 1973, he finished second in the standings and looked to do one spot better.
The season got off to a near-perfect start. Check out his numbers through nine races.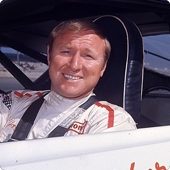 4 wins
9 top-five finishes
1,235 laps led
0 average finish
His next six races were a bit of a struggle. He had two wins but four finishes of ninth or worse. Over his next eight races, Yarborough recaptured his early-season magic.
He had three wins and seven top-five finishes. He led at least 130 laps in each of those victories.
By that point, only seven races were remaining. The championship battle was between Yarborough and Richard Petty.
Over the next five races, Yarborough led over 40 laps four times. However, he had three finishes outside the top 20.
The point format was a bit weird during the period, as the purse money determined it. I'm not 100 percent certain, but I'm going to assume that stretch ended his championship hopes.
Yarborough finished second and third in the final two races.
In the end, Petty won the championship by 567.45 points. Again, it's hard to judge how better Petty was because of the format. Still, we can compare the numbers.
| | | |
| --- | --- | --- |
| | Cale Yarborough | Richard Petty |
| Wins | 10 | 10 |
| Top-Five Finishes | 21 | 22 |
| Top 10 Finishes | 22 | 23 |
| Laps Led | 3,530 | 3,100 |
| Average Finish | 6.7 | 6.8 |
Virtually identical numbers. Yarborough had the big advantage with 430 more laps led.
I can criticize the points format, but Yarborough posted championship-caliber numbers either way. It just so happens that Petty did as well.
Other Great NASCAR Seasons That Came Up Short
Jeff Gordon (2007)
Bobby Allison (1982)
Jeff Gordon had a super consistent 2007 season that saw him win six races and score 30 top 10 finishes. He led the standings for most of the season but couldn't hold off Jimmie Johnson, who won four of the final five races.
After so many near misses, it looked like Bobby Allison would win his first championship in 1982. Unfortunately, he lost the points lead with three races to go. His eight wins and 9.3 average finish weren't enough to win the title.
It's tough to come up short, but at least these drivers can take solace in knowing they had the speed to win it all. There just happened to be a faster driver that season.
Check out our NASCAR blog for more content.