Best Matthew Stafford Props to Bet on for Super Bowl 2022

Raise your hand if you didn't ever think Matthew Stafford would be playing in a Super Bowl. No? I'm right there with you.
Of course, we should have adjusted our mindset the second Stafford was mercifully pulled out of the wreckage that is the Detroit Lions, and given new life in Los Angeles.
His arrival turned the Rams into preseason Super Bowl favorites. While the team went on a bit of a roller coaster since, here he and the Rams are, knocking on the door of a title as Super Bowl 2022 awaits.
The early Super Bowl 56 odds suggest L.A. will win. You can bet on the Rams if you want, but there's just as much money and perhaps even more intrigue in Matthew Stafford prop bets. There are countless ways to bet on the big game, but isolated bets dealing with one of the game's top stars might be the most rewarding.
I'll just let the best Matthew Stafford Super Bowl 56 prop bets do the talking, though. There are more where this came from, but here are the best Matthew Stafford props to target ahead of Super Bowl Sunday.
Matthew Stafford to Score 1+ Rushing TDs (+500)
This is one of my favorite Matthew Stafford prop bets going into Super Bowl 56. It has everything to do with the price, but title games rarely go how we expect them to.
I wouldn't bet much money on it happening, but with the Bengals keyed in on stopping Cam Akers on the ground and L.A.'s passing attack, a short Stafford touchdown run can't be completely ruled out.
Sure, he hasn't scored on the ground in any of his last five seasons, but before that he racked up 14 rushing touchdowns in his career.
Again, this isn't a Super Bowl prop bet I'd race to, but crazy things can happen on Super Bowl Sunday. A Stafford rushing score at any point in Super Bowl 2022 would bring back some nice change.
Want to play it safer? Consider betting on Cam Akers (-110) to find the endzone.
Matthew Stafford to Pass for 281+ Yards (-114)
Okay, let's get a bit more realistic with my Super Bowl 56 props concerning Matthew Stafford. He probably won't be taking off on his feet all that much, so most of your Matthew Stafford props should deal with his arm.
This one asks Stafford to throw for 281+ passing yards, and I like the price and logic of it happening.
Here's the key stats to know for this prop.
Stafford passed for 4,886 yards this year
He averaged 287 yards per game
Stafford topped this mark in 2 of 3 playoff games
Cincinnati gave up the 6th most passing yards in 2021
Nothing is guaranteed, but this prop bet does look pretty good on paper.
Stafford throws a good amount, and the Rams also have some explosive weapons to take advantage of down the field. Cincy hasn't been great at limiting opponent's passing attacks, and we saw that firsthand when Patrick Mahomes lit them up in the first half of the AFC title game.
Things didn't go so well after that, of course.
Whether by dominance or necessity, Stafford should find success through the air in Super Bowl 56. I think he's a terrific bet to hit the Over here.
Stafford's Longest Completion to Go Over 38.5 Yards (-118)
If I think Stafford has success through the air, I'm also guessing he'll find some big plays down the field in this one.
That's something I alluded to when talking about Stafford's passing yardage prop, but he and the Rams specifically can be deadly down the field.
Consider the following.
Rams were 3rd with 65 passing plays of 20+ yards
Rams were 1st with 18 passing plays of 40+ yards
Bengals were 28th with 73 passing plays allowed over 20+ yards
That probably adds up to a few explosive plays for Los Angeles in Super Bowl 2022.
Of all the Matthew Stafford prop bets for Super Bowl 56, this one may weirdly feel the safest. Perhaps the Bengals keep the Rams largely in check, shut down their run, or rattle Stafford.
All of that is possible. But Cincy completely containing the Rams' big play ability down the field? I tend to doubt that happens for the entire game.
Whether it's Cooper Kupp, Odell Beckham Jr., or Van Jefferson, someone on the Rams is going to be on the receiving end of a 39+ yard pass on Super Bowl Sunday.
That said, I would keep an eye on the status of deep threat Van Jefferson.
Van Jefferson (knee) estimated as limited in Wednesday's practice https://t.co/qnCAJRWZIR via @Koslow_ari #fantasyfootball

— FantasyPros (@FantasyProsNFL) February 3, 2022
Jefferson has plenty of time to get ready for the biggest game of his life. However, if he's somehow limited or ruled out, you could sway me to go the other way on this best.
Even so, I still like the logic of Stafford getting at least one big play in Super Bowl 56.
Matthew Stafford to Throw at Least One Interception (-139)
There are a lot of Matthew Stafford Super Bowl 2022 props to fall in love with, and almost all of them are positive.
This one is a bit negative, but considering his history and the roller coaster season he's had, betting on Stafford to get picked off at least once does make sense.
You could even up the ante here and look for a Super Bowl 56 prop bet dealing with a Stafford pick-six.
Matthew Stafford has thrown a Pick Six in THREE STRAIGHT GAMES. pic.twitter.com/pINAiuI5m6

— NFL on CBS ? (@NFLonCBS) November 28, 2021
As you can see, Stafford did battle through a rough patch earlier this year.
On the season, he was amazing, but he still tossed an alarming 17 picks. He had an 18th in the NFC title game, so even in a tense situation where he ultimately rose to the occasion, his tendency to make some bad decisions did come back to bite him.
Super Bowl jitters, Cincy's defense, or plain old bad luck could contribute to Stafford getting picked once in this game. The -139 odds don't deter me one bit, either.
Stafford to Pass for 2+ TDs and Rams Win (-182)
I do think Stafford will throw an interception in Super Bowl 56, but he's also going to have loads of success.
The Bengals offer a good story, and this may very well be a tight game throughout, but Stafford is going to have some big plays, and he's probably going to be why the Rams win.
Cincinnati's weakness is their pass defense. I already noted that they've given up a lot of yardages through the air this season, and they've also given up 26 passing scores.
That doesn't rank horribly compared to the rest of the league, but we saw once again in the AFC Championship Game that their secondary is far from perfect.
Josh Allen would have shredded this Bengals pass defense. It's giving them the benefit of the doubt to call them average.

— Jerry Sullivan (@ByJerrySullivan) January 30, 2022
If the Rams are going to win, they will likely need to score some points, and Stafford firing in two passing touchdowns doesn't feel like an outlandish idea.
Oh, and Stafford tossed multiple scores in 17 of 20 games (including playoffs) this season.
You can always just bet on the Rams straight up at the best 2022 Super Bowl betting sites, but tacking on two Stafford scores drops that price from -195 at most sites, to -182.
Matthew Stafford to Win Super Bowl 56 MVP (+110)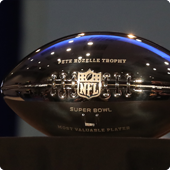 Last, but certainly not least, you can bet on whether or not Matthew Stafford will win the Super Bowl 2022 MVP award.
My prediction is that he will. Historically, the winner of the MVP award hails from the winning team, and is a quarterback. Stafford, in my opinion, will ultimately check both boxes.
There are two budding narratives going into the 2022 Super Bowl. Joe Burrow and the Bengals are the "never won it all" underdogs, but Stafford is right there with them.
L.A. is the favorite and they've won a Lombardi Trophy before, but Stafford sure hasn't. Hidden away in Detroit, on a franchise that has never even sniffed a Super Bowl appearance, Staffod finally was unleashed with the Rams.
This feels like his story and his year, and in the end, it's Stafford who should get the last laugh. For a closer look at the 2022 Super Bowl MVP race, check out my breakdown below.
Betting on Matthew Stafford Super Bowl 2022 Props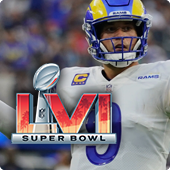 There you have it, the best Matthew Stafford props heading into Super Bowl 56. That's in my opinion, at least. If you want some more insight, you can always check out our Super Bowl 2022 betting guide.
Obviously, there are countless Super Bowl 2022 prop bets out there, and there are several more concerning Stafford, as well.
The six detailed in this post are easily some of the top Matthew Stafford Super Bowl props, although it's totally up to you as far as which side of the bet you lean.
Whether you want to bet on Stafford props or something else dealing with the 2022 Super Bowl, be sure to use the best sites possible. For more Super Bowl 56 prop betting advice, check out the posts below.
September
Casino of the Month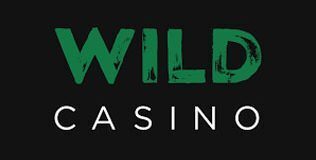 Welcome Bonus
250% up to $5,000