Alternative Options to Marvel Slots You Can Play Online

Superheroes are some of the most iconic fictional figures, and many people look up to them. Not everyone has a person in their life that they can look up to, so superheroes like Iron Man and Captain America can be their role model instead.
You might have a favorite superhero whose movies played a huge role in the person you are today. If that's the case, you might be thinking of a certain Marvel superhero. Marvel has done a phenomenal job with superhero movies over the years with characters like the two I already mentioned and more.
Marvel slot machines used to be a great way to incorporate some of your favorite superheroes into a fun gambling experience. Getting to see the God of Thunder instead of just a generic gambling graphic can really put your slots experience over the top.
Sadly, Disney pullged the plug on your ability to play Marvel slot machines online. While it's possible some casinos still offer those games, most do not, and if you had interest in playing them, you'll likely be on the hunt for alternative options.
I've got you covered with the best Marvel slots alternatives, with five fun games you can try right now. I'll break them down for you – and which MCU characters they align with best – but you can head to the best online casinos now to try to find (and play) them.
Best Online Casinos for Playing Slots
How We Rate

Safety & Security
You should be able to gamble online without fear. So we only recommend licensed sites that use the latest security and encryption techniques.

Bonuses
Maximize your bankroll with fantastic bonuses. Our recommended sites offer valuable bonuses with fair terms and conditions, including manageable wagering requirements.

Games & Betting
The best sites have the best wagering options. That's why you will find extensive games and betting opportunities on our recommended sites.

Banking
Getting your money to and from your account shouldn't be a hassle. We only recommend sites with a variety of convenient banking methods, including cryptocurrency and e-wallets.
Asgard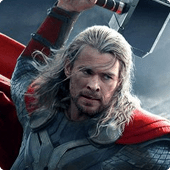 If your favorite superhero is Thor, the God of Thunder, you will want to check out the Asgard slots. Thor has been one of the most popular Marvel superheroes, and Thor 4 is coming out soon.
If you can't wait for the new film to come out, you should consider playing these slots to help pass the time. You might even be able to pay off your movie tickets with your winnings.
Asgard is one of the best Marvel-related slot machines, as it's clearly based on the God of Thunder himself. Truth be told, the story of Thor comes from Norse Mythology, so you're getting a fun slot that is relevant for MCU fans, but also not specifically attached to the comics at the same time.
Here are all the featured characters and symbols from the first of our Marvel slots alternatives.
Thor
Loki
Odin
Freya
Valhalla
Thor's Hammer
Playing Cards
As noted, the Asgardian tale is from Norse Mythology, which is the movie's inspiration. So that's why Thor's mother is referred to as Freya here, not Frigga like in the films.
The goal is to spin a Valhalla symbol with the entry's highest paying multiplier of x500. If you are lucky enough to get a Wild Card in the 5 of a kind, it jumps to a whopping x1000. Maybe you can activate the Thunderbolt feature at the right time, which can turn up to 5 reels wild in one turn.
The game features three-by-five reels with 243 pay lines. One of the reasons why it makes our Marvel-themed slot machines list is because of the bonuses and free spins. It gives you even more chances to roll the evasive Valhalla, which calls for a massive payday.
Orion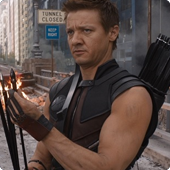 Our next alternate Marvel slots game is called Orion. Orion is a legendary hunter who uses a bow and arrow. He also fights alongside the Goddess Artemis. Who would that translate to in the Marvel Universe? How about Hawkeye and Hela?
Clint Barton is a master marksman with a bow and arrow, while Artemis can be compared to Hela in several aspects. Artemis is the Goddess of the hunt, wild animals, vegetation, and more.
Hela is based on the Norse mythology goddess of death, but she has a gigantic wolf in her army. She also did an awful lot of hunting in Thor: Ragnarok, so some parallels can be drawn here.
Hawkeye and Hela did not work together, but we have to work with what we got here. Maybe Hawkeye was given a job that Hela shares interests in, so they end up working on the same side.
As for the game, you will venture into the cosmos and will be searching for the usual playing cards (9, 10, Jack, Queen, King, and Ace), while the Orion, Artemis, hunting dogs, and giant scorpion are symbols to look out for as well.
It's a 50 pay line slot (4 rows, 5 reels), which also has free spins, a jackpot worth 1000x times the entry, and more!
If you land 3 of the Orion logo, you will trigger 8 free spins and double your stake. 4 Orion logos would give you 8 free spins and bump the stake multiplier to 10. The multiplier can reach up to 50x if you are lucky enough to spin 5, in addition to the 8 free spins.
Hela was one of the strongest villains we have seen in the MCU, and technically Thor couldn't defeat her. Instead, he smartly pinned another enemy, Surtur, a fire demon, against her.
You might have liked Hawkeye's Disney+ series, so Orion could be a perfect alternative to the Marvel slots you were looking for. In order to find this game, you'll want to head over to Bovada.
Witches and Wizards
Like Hawkeye's TV show, we have another MCU film that came out recently that is a perfect alternative Marvel slot game. That would be the game of Witches and Wizards, which can also be found on Bovada. Bovada has some of the best online slot machines, so you'll want to create an account for all your gambling needs.
The name of the game is luck for slots. But, sometimes, you can feel like all you need is a bit of magic to turn your stake into a huge prize. The Witches and Wizards game is all about casting spells and magic, so maybe it's the game for you.
What MCU film can this be compared to, you ask? How about the recently released Doctor Strange in the Multiverse of Madness? Consider this a spoiler warning if you haven't seen it yet, as it came out at the beginning of May.
Obviously, Doctor Strange isn't a typical doctor. Going back to the film Thor: Ragnarok, Thor meets up with Doctor Strange after going back to Earth to look for Odin. Thor's first thing he says to Doctor Strange is quite funny;
"So Earth has Wizards now, huh?"
If you watched the new Doctor Strange movie, you would know that there's a certain witch who plays a massive role.
Wanda plays such a significant role in the movie that it seems like it's more of a mash-up movie than a sequel to the first Doctor Strange film. Nonetheless, it fits our narrative of alternate Marvel slots perfectly.
You can play from 1 to 25 lines in this slot game, with entry fees ranging from $0.01 to $5.00. The customization is a very satisfying thing to have, so you can play at your own pace. This one doesn't have as big of a multiplier as Orion, ranging from 2x to 10x.
Ultimately, if you like Doctor Strange in the Multiverse of Madness film, the Witches and Wizards slot game is a perfect alternative to Marvel slots.
Multiplier Man
Another Bovada slot game can also be seen as an alternative to Marvel slots. This time it will be Multiplier Man, a "superhero that every slot player dreams of." He fights crime as well as bigger payouts.
Although he has more of a Superman feel than a Marvel superhero, he will not be the main focus here. Instead, the spotlight is going to be on his canine sidekick. Animal sidekicks in the MCU aren't too common, but there are some notable ones.
For starters, Rocket from the Guardians of the Galaxy is the ultimate animal sidekick. Voiced by the one and only Bradley Cooper, Rocket quickly became a favorite for Marvel fans.
Other animals that have made appearances in the MCU include:
Alligator Loki (Loki TV show)
Fenris (Thor: Ragnarok)
Goose (Captain Marvel)
Ants (Ant-Man)
Morris (Shang-Chi)
War Rhinos (Black Panther)
Cosmo the SpaceDog (Guardians of the Galaxy)
In addition to Rocket, these animal sidekicks have been in some of the biggest films over the years. Alligator Loki was a hit in the new TV series, while Goose certainly made an impact in Captain Marvel. Morris is a mythical chicken/pig, which is a first in the MCU.
Fenris is the giant wolf we mentioned earlier, fighting alongside Hela in Thor: Ragnarok. The rest of the animal sidekicks have made appearances in the MCU, which gives our furry friends the spotlight.
Multiplier Man is a 5-reel, 20-line slot game with free spins, a "quick change" bonus, and large multipliers. For example, there's a multiplier of up to 150x your stake, so make sure to go to Multiplier Man if you're looking for a big prize.
Legend of Helios
Another mythology-based game is the Legend of Helios, which we can compare to the recent Marvel film, Eternals. Eternals came out in October of 2021 and was an excellent addition to the MCU. We got to see a bunch of talented new actors in extraordinary superhero roles, while a new line of stories was also added to the picture.
Harry Styles fans had to be ecstatic to see their favorite artist in the role of Starfox. Angelina Jolie, Salma Hayek, Richard Madden, Gemma Chan, Kit Harington, and more star in the film.
Gemma Chan's role as Sersi is the one we can highlight here the most. She's described as the leading role in the film and has the best connection to the Legend of Helios. In fact, Helios is the father of Sersi from the comics.
If they expand on her story, we might see Helios appear in the MCU.
For now, you can head to Las Atlantis to play the alternative Marvel slot game with 25 pay lines in the base game. That jumps to 50 pay lines in the bonus round, giving you a bigger chance of landing the 2,250x multiplier.
There's also an icon that kind of looks like Black Widow with the red hair, while another symbol appears to be 4 Pegasuses. As we know, Valkyrie and her Pegasus have made appearances in some MCU films.
Winmore
Although Dr. Winmore has the title of doctor, I don't think he compares much to Doctor Strange. Instead, I think he compares better to Iron Man. Dr. Winmore is all about creating new inventions in his laboratory, and you can say the same about Tony Stark.
Tony Stark became Iron Man because of his ability to create amazing inventions. The savviness is not similar between Iron Man and Dr. Winmore, but the creative ideas are there.
Another Las Atlantis slot machine, Dr. Winmore, also has a "Candy Crush" feel. Certain symbols will clear spaces in your slot, allowing you more chances to land a big multiplier. If you get lucky enough, maybe you will land the 3,000x multiplier.
It's a 5×5 grid with liters of chemicals, lightbulbs, and more. The visual effects for Dr. Winmore are done very well here.
Your job is to assist Dr. Winmore by spinning the slots. You can choose to spin at a price between $0.10 and $25, so you also get a lot of flexibility. Imagine landing the 3,000x multiplier if your stake was the max of $25.
I wouldn't say Iron Man is a mad scientist like Dr. Winmore, but some of his actions take a lot of guts. In his first MCU film, he's kidnapped and forced to make a weapon of mass destruction. Instead, he builds the Iron Man suit and manages to escape his captors.
He was also credited with starting the famous group of the Avengers, which isn't an easy thing to pull off either. Iron Man also snatched the Infinity Stones from Thanos in Avengers: Endgame, which was quite "mad," if you ask me.
I know it's a bit of a reach, but the Dr. Winmore slot game could win you a lot of money. If you cash out big time, maybe you can afford to buy some cool Iron Man merchandise.
Playing the Best Marvel Slot Alternatives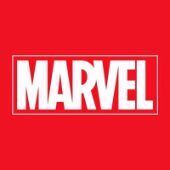 One of the best things about playing online slots is that there are so many games can choose from. Of course, you can select an ordinary one if you'd like, but why not pick one that is somewhat relatable to your favorite MCU superheroes?
Marvel slots aren't a thing anymore, but these MCU slot alternatives add in some personality and the chance to win big. So maybe you can hit the jackpot and buy some new Marvel merchandise you've always wanted. The best online slot machines always add more features and themes to their games.
Welcome bonuses are another great thing about the sites that offer these top Marvel slots alternatives. For example,
Wild Casino
offers a 250% welcome bonus of up to $5,000 by joining their site. Of course, your usual casino might not even provide a bonus as these online ones do, so you have that to your advantage.
If you've had a recent rough patch in your gambling career, maybe it's time to let some slots do the work for you. That, or you can check out our tips for how to end a gambling losing streak.
AUGUST
Casino of the Month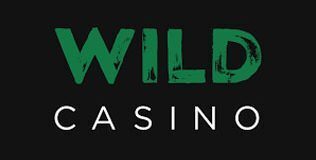 Welcome Bonus
250% up to $5,000
Read Review
Visit Site