Hide Bonus Offers
| | | | | |
| --- | --- | --- | --- | --- |
| #1 | Bovada Sports | 50% Up To $250 | Visit Site | Bovada Sports |
| #2 | BetUS | 125% Up To $2,500 | Visit Site | BetUS |
| #3 | MyBookie | 100% Up To $1,000 | Visit Site | MyBookie |
| #4 | Everygame | 100% Up To $500 | Visit Site | Everygame |
| #5 | BetOnline Sports | 60% Up To $1,000 | Visit Site | BetOnline Sports |
Best Last-Minute Super Bowl 55 Bets for Tampa Bay Fans

Congratulations! Your team made the Super Bowl, a significant occurrence in any year. But this year, there is the added reason to cheer because the Tampa Bay Buccaneers are the first team to play in the Super Bowl on their home turf.
Will this affect how you bet? There is still time to put money on your favorite team. Here are the best last-minute 2021 Super Bowl bets you can make on the Bucs.
Buccaneers' Total Touchdowns
You've got Tom Brady at the helm. But he's up against Kansas City's defense. How do you think this will play out?
Here are your options and the odds on each at one of the top US betting apps.
In the past nine Super Bowls that Brady has been in, he has made nearly 20 touchdowns. If you do the math, it would seem challenging for this QB to hit more than four TDs on Sunday.
The statisticians agree, which is why you can win big if it does happen.
However, this coming Sunday, Brady will have more to prove than ever. He will be showing Bill Belichick—the Patriots' coach that fired him—what Brady is still worth on the field. Tom will also be thanking Tampa Bay for taking him on.
These are weighty considerations—just one more reason that Sunday is going to be legendary!
Tampa Bay to Score in Every Quarter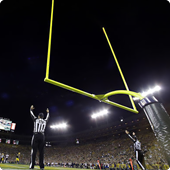 Now, notice that we are not only talking about touchdowns.
This Super Bowl bet says "score." This includes alternative scoring options, such as safeties.
The oddsmakers at the sportsbook where I place my sports bets believe that the likely answer is "no."
If, however, you bet yes, and it does happen, you can win at 12 to one right now. (I say "right now" because odds can change right up until game time.)
Buccaneers' First Score Method
The Bucs are going to score. We feel this in our bones and already deem it to be fact. But what form will that first score take?
Will it be the almighty touchdown? A field goal? Or some other method of garnering points?
Here is how the Super Bowl odds for this bet are looking at the moment.
These odds show that a TD is most likely, a field goal is less likely, and "any other method" is so unlikely that you can pay off your child's braces if you win this bet.
Tampa Bay to Score a 4th Quarter Touchdown
Okay, if you think scoring in every quarter might be a bit of a stretch, then you'll want to consider this Super Bowl bet.
Brady is the King of the Comeback. He has snatched victory not just from the jaws of defeat, but even after defeat was already in the digestion process.
In fact, in the entire history of the NFL, Brady is second only to Peyton Manning when it comes to comeback success.
So, in my opinion, this is a solid bet to make in favor of Tampa Bay.
And you know what? The sportsbook statisticians agree with me. (Finally!)
The odds are that the Bucs will score a fourth-quarter touchdown and that they are unlikely not to! Great news for fans, but especially great news for fans who bet on it.
As a fan who is getting one day older every 24 hours and a year older every 365 days, I am really rooting for Super Bowl veteran Tom Brady to show the world what our generation can do!
Antonio Brown to Win Super Bowl MVP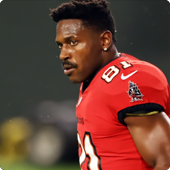 Now, this is one of the more interesting Super Bowl bets for Tampa Bay fans. Often, the QB of the winning team is granted this honor, which kind of takes the fun out of it.
If you want to go purely by numbers, Brady already has four MVP awards to his credit. Therefore, a narrow look at only this stat may lead a bettor to believe it will be Brady.
However, what if the Chiefs win the title, as many think will happen? Now you have something to think about.
And I am going to throw this wrench in the works: if Antonio Brown shines on Sunday like I suspect he will, perhaps he'll take the award.
Only you can decide when you make your wager. Will you go along with the Super Bowl 55 picks and predictions or bet like a maverick?
Sportsbooks have odds on many players, from the favorite—Mahomes—to the least likely, Chiefs placekicker Ryan Succop.
Tom Brady is second most likely, and Bucs wide receiver Antonio Brown is firmly midway down the list.
But, given all of the legal and personal issues that Brown has dealt with in the past several years, and the utter turnaround he has recently made, I suspect he is a strong contender, but only if he makes a significant difference on Sunday. Which I suspect (and hope) he will!
Final Thoughts Before Super Bowl 55
It is a good time to be a Buccaneers fan. Never has this hitherto humble team been the subject of such intense scrutiny, so many hopes, and such a remarkable turnaround in fortunes.
Every underdog in the world is a Buccaneer come Sunday.
Place your Super Bowl bets as soon as you are able, and, come Sunday, get as comfortable as you can on your couch because you will not want to move an inch once that coin is tossed.
A final question, though. The Buccaneers are playing at home, and yet they have chosen to wear their "away" white uniforms and let the Chiefs play in their red home uniforms.
No one knows why the Bucs have made this choice, but I suspect Brady has something up his sleeve, and I, for one, cannot wait to find out what it is!
Sunday just cannot come fast enough.