Best Games to Bet on for Week 1 in College Football (2021)

College football is back, and it should be better than ever. At this time last season, we did not have a typical slate of games.
Navy and BYU were the featured game on Labor Day. The sport had many cancellations and the time slots were unusual.
This season should be the best in several years, and the excitement is at an all-time high for the bettors. Wagering on the opening weekend of college football is heaven for some.
Here are your top college football games to bet on in week one for 2021.
North Carolina at Virginia Tech
North Carolina (-5.5)
-110
North Carolina to Win
-215
This game is worth a wager on a Friday night since the line is low. At five points in favor of North Carolina, this comes down to where you stand on the Tar Heels this season.
For a full preview of this matchup, take a look at my North Carolina vs. Virginia Tech betting pick.
Of course, this game isn't just about an arguably advantageous total. It's also about some massive names in 2021 college football.
Sam Howell and Mack Brown have been an elite pair so far in Chapel Hill, and the Hokies defense has done next to nothing at limiting the future first-rounder.
Look at these numbers in two games against Virginia Tech thus far in his collegiate career.
605 Pass Yards
8 Pass TD (0 INT)
61.1% Completion Percentage
The chemistry Howell has developed with the skill players could be lethal. Josh Downs is poised to become a consistent deep threat like he was in the Orange Bowl against Texas A&M. He filled in admirably when Dyami Brown and Dazz Newsome opted out of the bowl.
Beau Corrales is a monster of a target that should feast on the Virginia Tech secondary. The Hokies ranked No. 107 last season in passing yards allowing 266.0 yards per game, and it will have to improve in time for this monstrous showdown.
Another reason to catch this one is to see if Justin Fuente can avoid the hot seat.
He is among the top five coaches out there that could be in danger, so the Hokies head coach should put together an excellent game plan. He has posted two losing seasons in the last three seasons.
Virginia Tech had previously gone 25 consecutive seasons without a losing season (1992).
Louisville vs. Ole Miss
The Rebels and Cards will have a ton of fireworks that could tally the highest scored game of the weekend.
Lane Kiffin surprised many with their bowl upset over Indiana in the Outback Bowl, but it isn't smoke and mirrors. The talent level for the Rebels is absurd with the amount of speed they have on the field.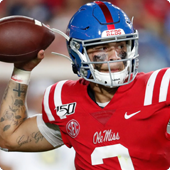 Seriously, this is one of the top 10 offenses in college football.
Matt Corral is a potential dark horse for the Heisman, and it may not require the Rebels to win more than nine games.
Ole Miss has a boatload of players at running back and a wide receiver that can line up and take over the game. Former quarterback John Rhys-Plumlee lined up at receiver against Indiana and dominated on a few snaps.
Corral is unstoppable when he takes care of the ball. In two of their losses against LSU and Arkansas, Corral threw 11 picks.
Interceptions will lead to points, which is where Louisville could add to the offensive explosion.
Notre Dame at Florida State
The Irish and the Noles are two iconic programs. This matchup in primetime will be flawless. Florida State will play in honor and memory of legendary coach Bobby Bowden. One of the best coaches ever will enjoy this one from upstairs, and Doak Campbell Stadium will be electric.
The game has its very own slot, and it's the only game played for the entire day. Run errands all morning and afternoon if it gets you to sit on the couch wagering on this thriller.
I am not projecting this game to have a 1993 Game of the Century hype between the top teams in the country. However, the history and prestige of these programs make the game can't miss television.
Tallahassee is craving a successful season, and the opener is the perfect spot to steal the limelight away from the Golden Domers. If you are a fan of transfer quarterbacks, this is another reason to watch.
Jack Coan was the former Wisconsin signal-caller. He will now have expectations to lead Notre Dame back towards a Top 10 type of season. Replacing Ian Book will be a tall order, especially since he was the winningest quarterback in Irish history.
Florida State has wished they had a capable passer for the past few seasons since Jameis Winston left. FSU had a few productive years from DeAndre Francois, but the program has been inconsistent since 2015-16.
Three consecutive losing seasons for the first time 1974-76 speaks volumes. That goes back two years before Bobby Bowden even took over the program. Winning never gets old, and expectations will always be lofty with these two.
Louisiana at Texas
The Longhorns and Ragin-Cajuns have the makings of one of the better games of the weekend to wager on. Live betting has been popular these days, and this game could take the cake.
There will be several scoring and home-run hitters that will impact this showdown. Both programs have been craving this opener. Billy Napier will be a premier coaching candidate to take over a Power Five program as early as next season.
Steve Sarkisian starts his tenure in Austin with two pivotal non-conference games. Louisiana and Arkansas can play with anybody in the country after the top dozen or so teams.
The Longhorns are trying to get to that level and compete for national titles.
Contending in the Big 12 has been a tall task, so something has to give here. Texas being back has provided plenty of relief, but a victory could go a long way.
Alabama vs. Miami
The Canes and Tide could be the top game to wager on due to their national brand.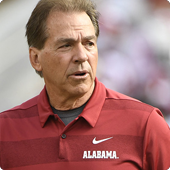 Bryce Young has already made a million dollars in NIL endorsements, and D'Eriq King has benefitted from the Florida Panthers.
This game is considered the NIL bowl, and it comes way before January. Miami is in search of national relevance, and Alabama wants to keep winning national titles.
Something will give in this matchup, and there should be plenty of entertainment. The quarterbacks are athletic freaks that can expose a lack of pass rush.
Nick Saban against Manny Diaz is quite the mismatch on the sidelines. Still, anybody that upsets Alabama will likely have a less successful coach.
Betting on College Football in Week One
There you have it, five games that you will want to wager on the opening weekend. These five matchups have star players on elite programs that are ready for the season to start.
Whether it be the star power, a bunch of points being scored, history, a rivalry, bowl game implications, or an actual bet that stands out, you won't want to miss these games.
The five are all featured in premier time slots throughout the weekend, and the ratings will be off the charts.
Study the matchups and you will have a successful slate of bets on the opening weekend of college football.
For a broad look at week one in college football, be sure to catch my odds breakdown for the Top 25 games this weekend.