Best Games to Bet on in Round 7 of the 2021-22 Premier League

The highlight of Round 7 of the Premier League is the game taking place at Anfield. That's where the reigning champion Manchester City will be welcomed by Liverpool, the team that won the Premier League two seasons ago.
The Liverpool vs Manchester City game is the last game of the round, scheduled for Sunday evening local time. However, there are plenty of interesting games before as well.
Just a few hours earlier, there's the clash between two of probably most overachieving Premier League teams at the moment – West Ham and Brentford.
A day before, we'll see the duel between the two most underachieving teams in the Premier League, Burnley and Norwich.
Then, there's also the match between Manchester United and Everton at Saturday lunchtime, which is the one that kicks off the Premier League Round 7.
Manchester United vs. Everton
Manchester United to Win
1.45
The first game of Round 7 is the 207th clash between Manchester United and Everton, both of which were founded in 1878. The Red Devils lead the all-time series 90-46-70, with a fair share of those wins happening in the Premier League era.
The Toffees have won only one of their previous 15 meetings with Man United. Furthermore, the last time they won a game at Old Trafford was in 2013.
All this explains why Man United is a big favorite in bookies' eyes. However, the same was the case in last weekend's game against Aston Villa, which the Red Devils ended up losing 1-0.
Still, to be fair, the Red Devils didn't deserve to lose that game. In fact, they had a chance to equalize in the third minute of the stoppage time. Unfortunately, their first-choice penalty taker Bruno Fernandes missed it, causing chaos on social media.
United, always ? #MUFC | #MondayMotivationSeptember 27, 2021
Even though the Portuguese midfielder was to blame for United's first loss of the season, it was just a penalty. Nevertheless, he felt the need to apologize to the fans, many of whom are now suggesting it should be Cristiano Ronaldo who takes the pens from now on.
Of his four Premier League goals against Everton, Ronaldo scored three from the penalty spot.
Whether the Red Devils boss Ole-Gunnar Solskjaer is going to listen to them remains a question. However, we might find out the answer on Saturday.
Burnley vs. Norwich
The Premier League isn't just about big matches between some of the world's richest clubs. It's also about small teams with big hearts, such as Burnley and Norwich.
These two are the worst teams in the Premier League at the moment, occupying the two bottom spots in the table.
Burnley and Norwich have met only twice in the Premier League so far (in the 2019-20 season), with Burnley winning both times by 2-0. Chris Wood scored three of those four goals; the other one was an own goal by a Norwich defender.
Owned by celebrity chef Delia Smith, Norwich has been yo-yo-ing between the Premier League and the Championship in the past 15 years.
Actually, the Canaries have just arrived back to the top English flight this season. Unfortunately for them, it seems that they're on their way back to the second tier of the English league system. Unless they change something quickly!
Norwich is still without a single point after six Premier League rounds with a score difference of 2-16. There's a glimmer of hope for this team; in Round 7, they're taking on Burnley, who's been only slightly better.
The team from the North of England has collected only two points thus far, one of which they got from last weekend's game with Leicester City.
West Ham vs. Brentford
On Saturday afternoon local time, we'll see a duel between two sides that have been really impressive so far in the 2021-22 Premier League.
The first of those is West Ham, which has been brilliant for several years now. In fact, the Hammers were superb last season, finishing in sixth place – the best result in the club's history.
They continued playing well in the 2021-22 season, where their current record is 3-2-1, with a score difference of 13-8.
Five of West Ham's 13 Premier League goals this season were scored by Michail Antonio, who's now their all-time top scorer in the top English flight.
Brentford has also been very impressive so far, with a 2-3-1 record and an 8-5 score difference. Sure, the Bees might not be as good as the Hammers but keep in mind this is their first season in the Premier League.
What's even more impressive is Brentford has managed to snatch points off some real Premier League heavyweights.
Just take a look at Brentford's results from the previous six league games.
Brentford vs. Arsenal 2-0 (Round 1)
Crystal Palace vs. Brentford 0-0 (Round 2)
Aston Villa vs. Brentford 1-1 (Round 3)
Brentford vs. Brighton 0-1 (Round 4)
Wolves vs. Brentford 0-2 (Round 5)
Brentford vs. Liverpool 3-3 (Round 6)
As you can see, Brentford has faced some super-strong teams so far. Meanwhile, the toughest opponent West Ham has played in the 2021-22 season of the Prem is Manchester United.
The Hammers lost that game 2-1, with the winner being scored by their former player Jesse Lingard in the 89th minute. Furthermore, the West Ham captain Mark Noble missed a penalty literally a few moments before the final whistle.
Liverpool vs. Manchester City
Manchester City to Win
2.30
We've come to the biggest clash of Round 7 – Liverpool vs. Manchester City.
This is the duel between the two teams that won the previous two Premier League titles. Manchester City did it the last season, while Liverpool won the 2019-20 Premier League.
This is also the duel between two of the arguably best soccer managers on the planet, Jurgen Klopp (Liverpool) and Pep Guardiola (Manchester City).
Speaking of these two, they have gone head-to-head on 21 occasions so far as managers of four different clubs – Borussia Dortmund, Liverpool, Bayern Munich, and Manchester City.
Each manager won nine games, with three matches finishing in a draw.
Since arriving in England, here's how they've been doing in H2H duels in the Premier League.
Liverpool Manchester City 1-0 (December 31, 2016)
Manchester City vs. Liverpool 1-1 (March 17, 2017)
Manchester City Liverpool 5-0 (September 9, 2017)
Liverpool Manchester City 4-3 (January 14, 2018)
Liverpool vs. Manchester City 0-0 (October 10, 2018)
Manchester City Liverpool 2-1 (January 3, 2019)
Liverpool Manchester City 3-1 (November 10, 2019)
Manchester City Liverpool 4-0 (July 2, 2020)
Manchester City vs. Liverpool 1-1 (November 8, 2020)
Liverpool vs. Manchester City 1-4 (February 7, 2021)
This is also the clash between some of the biggest favorites to win the 2021-22 Premier League title.
Actually, ahead of Round 7, the Sky Blues from Manchester are the no.1 favorites to win the title, with the odds of 1.91 at some online sportsbooks. The Reds are currently in third place, with a price of 4.50.
In Sunday's game, we're going to see some of the Premier League's best players on the pitch. Kevin De Bruyne won the PFA Players' Player of the Year (a.k.a. Premier League MVP) in the previous two seasons.
Before the Manchester City midfielder took over the throne, that award was won by two Liverpool players, namely, Mohamed Salah (2018) and Virgil van Dijk (2019).
Other Games Worth Betting on in Premier League Round 7
Chelsea vs. Southampton
Leeds vs. Watford
Wolves vs. Newcastle
Brighton vs. Arsenal
Crystal Palace vs. Leicester City
Tottenham vs. Aston Villa
Why should you care about these six games? Because this is the Premier League, where anything can happen. Even if the game doesn't seem very thrilling at first glance, the chances are that it could turn out extremely entertaining.
Of course, to make sure it's exciting for you, you can always spice things up by placing some bets. But, which one should you put your money on? If you need inspiration, you can find it in our soccer betting picks section!
September
Casino of the Month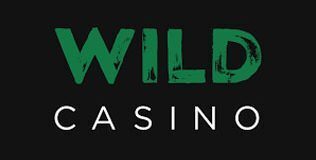 Welcome Bonus
250% up to $5,000