Ranking the 6 Best Bad Guys in Gambling Movies

Throughout entertainment history, there have been tons of movies centered around gambling. High stakes always draw lots of attention, making gambling movies hyper-tense.
The story's antagonists are possibly the most significant contributors to those stressful feelings. When large sums of money are on the line, people can do things you don't expect. Others could already have a reputation for doing bad things when times are tough.
Let's look at seven of the best villains in gambling movies throughout history.
1. Le Chiffre (Casino Royale)
The first of our top bad guys in gambling movies will be from the 2006 James Bond film Casino Royale. As many people know, James Bond is one of the savviest characters in show biz, so it's no surprise to see him at a casino table.
In the movie, Bond, played by Daniel Craig, is pinned against an infamous banker named Le Chiffre. Mads Mikkelsen does an incredible job in the role of Le Chiffre, posing as a cold-blooded villain who works with terrorists.
Le Chiffre shorts the Skyfleet stock with a hundred-million-dollar investment because he has insider information about a terrorist attack. Through a series of moves, Bond was able to stop the attack, costing Le Chiffre his colossal investment.
To get his money back, Le Chiffre decides to host a Texas hold 'em tournament with a $10 million buy-in. The MI6 agency enters Bond in the contest to try and force Le Chiffre out of money and give information about his terrorist clients.
That's when Le Chiffre makes his big move on Bond.
Le Chiffre's move to poison Bond's martini was nearly successful before Vesper saves the day. After returning to the game, the 00 agent wins and forces Le Chiffre to extremes. Vesper is kidnapped by Le Chiffre and forces Bond to try and rescue her.
Le Chiffre captures Bond and tortures him to reveal the password to the winnings. Mr. White, another criminal, busts in and kills Le Chiffre. If it wasn't for Mr. White's actions, Bond and Vesper could be dead while Le Chiffre ran away with the winnings, effectively making him the ultimate antagonist against our hero.
Nonetheless, Casino Royale is one of the most iconic movies about gambling. Mads Mikkelsen's performance as Le Chiffre is one of the main reasons for his incredible display of the merciless and cunning villain.
He's one of the best poker movie bad guys in addition to being possibly the best villain in the Bond franchise. Can't wait for the next Bond film? Check out our predictions for who might play the MI6 agent next.
2. Nicky Santoro (Casino)
One of the classic Martin Scorsese movies is the 1995 film Casino. The movie is about Sam "Ace" Rothstein, played by Robert De Niro, hired to run the Tangiers Casino by the Chicago mafia (unofficially).
After seeing double the profits at the casino, they send Nicky Santoro to protect Ace. Nicky's friendship with Ace spans over 35 years, but he ends up being one of the best villains in gambling movies by the end of the film.
Nicky is a hot head and a criminal, which causes a lot of trouble throughout the movie. After drawing too much media attention due to his criminal activities, he's put on the Black Book, banning him from all Nevada casinos.
Joe Pesci does an incredible job in the role, displaying the constant state of aggressiveness of the character with the inability to keep his cool.
After Ginger (Sam's wife) comes by to get her belongings from Sam's safe, she and Nicky have an affair. An affair is a huge scandal in the mafia, so Nicky screwed over his friend through his impulsive actions. Sam ends his relationship with Ginger and Nicky after finding out.
Sam is nearly killed in a car bomb and suspects that Nicky was the one who planted it. Nicky and his brother end up suffering brutal deaths due to the bosses becoming fed up with the problems they have caused.
Betraying one of your lifelong best friends in such a dramatic fashion has to put you on the gambling movie bad guys list.
Suppose you want to play some Blackjack after seeing Nicky throw his cards in his dealer's face; head over to the best US casinos online to scratch your itch. And no, you can't harass the dealer like Nicky did.
3. Howard Ratner (Uncut Gems)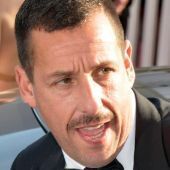 The third of our best villains in gambling movies will surprise some. Uncut Gems came out in 2019 and was a hit from the Safdie brothers.
Starring Adam Sandler, Lakeith Stanfield, Idina Menzel, Kevin Garnett, Julia Fox, The Weeknd, and more big names, the Netflix film scored a 92% on Rotten Tomatoes.
Adam Sandler is mainly known for his comedies, but this crime-thriller movie was very well done. A ton of chaos will have you at the edge of your seat throughout the film, primarily self-inflicted by Sandler's character Howard Ratner.
You could say that Howard is the protagonist and antagonist of the story considering the situations he puts himself in. For starters, he's a jeweler of a store in New York called KMH, and he suffers from a gambling addiction. He already owes his brother-in-law, Arno Moradian (played by Eric Bogosian), over $100,000 in gambling debts.
You could say that Arno is the story's main antagonist, but Howard is responsible for getting himself into trouble.
Kevin Garnett comes to the store and is fascinated by a rare black opal he wants to hold onto for good luck in his game later that night. So, he agrees to trade his 2008 NBA Championship ring for the opal as a placeholder.
Once Garnett leaves, Howard pawns the ring and places a 6-leg parlay on the Celtics' game with the money. The bet wins but is ultimately thwarted by Arno demanding the money Howard owes him.
Garnett wants to buy the opal and eventually does so from Howard. Howard could have paid Arno the money he owes, but instead, he places it on another parlay on the Celtics' game.
Arno and his gang arrive furious at Howard, but Julia is already on her way to placing the bet for him. Howard ends up locking the three in the store's security doors before they try to catch Julia.
The parlay wins $1.2 million, but Howard is killed before he can get it. As far as the top bad guys in gambling movies go, Howard is his own worst enemy.
4. Terry Benedict (Ocean's Eleven)
The best gambling movie bad guys are frequently more focused on cheating or robbing casinos than actually playing fairly. That's what makes them villains, after all.
In this case, the next character on our movie villain rankings will be Terry Benedict from the 2001 Ocean's Eleven movie.
He's not actually one of the robbers in this movie, but rather the one being robbed. Danny Ocean was released from prison and planned a heist of three casinos in the Bellagio, Mirage, and MGM Grand.
Ocean assembles a group of eleven members otherwise, it would be titled just "Ocean." The group is the protagonist in the movie, while Benedict is the antagonist. To make matters worse, Benedict's girlfriend was Danny's ex-wife, Tess, who Julia Roberts plays.
This is an incredibly well-done movie that does a great job of visualizing an extraordinary casino heist, which was rewarded with a massive profit of over five times the budget ($85 million vs. $450 million).
Everyone fantasizes about what they would do with an unreal amount of money, even to the extent of pulling off a move like they do in Ocean's Eleven.
What makes Benedict one of the best casino movie villains is his ruthlessness. He keeps everything airtight in his casinos and destroys anyone who messes with them.
Rusty and Linus, played by Brad Pitt and Matt Damon, do a great job of painting the picture of Benedict. They say within the film that not only does Benedict go after you, but also everyone you know if you mess with his casinos.
That could be terrifying for a group that fully intends to rob this guy. One small slip-up could cost the whole job and ruin your life. Benedict's character is about imposing fear on those who try to mess with his money, making him one of history's scariest gambling movie villains.
5. Teddy "KGB" (Rounders)
We talked a bit about Matt Damon earlier, but he played a much more significant role in the 1998 film, Rounders.
He plays a character named Mike McDermott, a law student, and a gifted poker player. Mike dreams of winning the World Series of Poker, so he joined an underground Texas Hold'em tournament run by Teddy "KGB."
Things get off to an abysmal start for Mike, who loses $30,000 in one hand. He promises his girlfriend that he will focus on school but plays anyway. Mike's childhood friend, Lester "Worm" Murphy, gets out of jail, and Mike shows him the underground tournaments.
Worm cheats at poker and owes Grama a large sum of money. Mike allows Worm to play under his name, ultimately leading to Worm running up $7,000 worth of debt. Things take another turn when the two get beaten up after cheating at another tournament.
Now without a girlfriend and best friend, Mike returns to face KGB in another game after he took all his money before. Mike wins $10,000 and almost walks away to pay off his debts. KGB then taunts Mike into playing some more, which works.
After being pulled into another game, Mike finds himself in a familiar spot. He is risking all of his money yet again, but this time he has discovered KGB's tell. Mike uses the tell to bait KGB into going all-in and wins this time.
Because of John Malkovich's acting, KGB is one of the best poker movie villains. His cockiness and intensity were fully displayed, but he paid Mike fair and square.
Sometimes you might seem down on your luck, but the best online casinos for real money will always pay out like KGB.
6. Seong Gi-hun & More (Squid Game)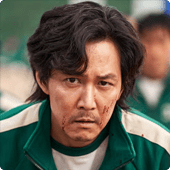 One of the most riveting TV shows that came out in 2021 was none other than Squid Game. The South Korean survival drama had quite the element of gambling in it, making for one of our most interesting gambling movie villains.
Like Howard Ratner in Uncut Gems, the protagonist could be seen as the antagonist in some ways. Seong Gi-hun, played by Lee Jung-jae, finds himself in a life-or-death scenario thanks to his gambling addiction.
You could say he's the antagonist because of the many terrible decisions he makes throughout the first few episodes. Still, another character should be considered one of the best villains in gambling movies.
That would be the billionaires who run the Squid Game itself. They wear costumes that hide their identities, which I'm sure you've seen somewhere by now.
Seong Gi-hun gambles away all his money, leaving him unable to purchase his daughter an appropriate birthday gift. After winning in a horse-racing bet, he's approached by people he owes money to. He's beaten up and his money stolen.
He's then approached by a man who offers to play ddakji with him for money. The man offers to play more games for money, which Seong Gi-hun accepts. He then wakes up in a building with 455 other people, who all turn out to have enormous debts as well.
They end up playing high-stakes games for 45.6 billion Won, but you die if you lose. Everyone's down on their luck, so they have no other choice.
One of the contestants is another strong candidate for our movie villain rankings, being Jang Deok-su. Showcasing his villainy, deok-su kills another contestant, and the guards do nothing to stop him. That makes him feel unstoppable, and he starts a gang to bully everyone else.
The Front Man is another one of our gambling movie bad guys, who basically runs the deadly games and pertains to the wealthy investors who watch everyone die for fun.
The sequel to the series is coming soon, so check out our guide to betting on what will happen in Squid Game Season 2.
Best Gambling Movie Villains in Cinema History
In the end, the best villains in gambling movies are what makes the films so amazing in the first place. Gambling is all about risk and reward, with emphasis on the risk. The top bad guys in gambling movies highlight that in every way.
Throughout film history, some of the top movie villains, in general, were in casino/gambling roles. One of the most popular hypothetical questions many people often ask is what they would do in these situations.
What would you do with this much money? What would you do to get this rich?
Well, these casino movie bad guys are a great visual representation of that. If you ever need a reminder of what happens when you do dangerous things, just look at how Nicky Santoro died. Thanks to the best live online casinos, you can gamble without feeling as much pressure as these movie characters.
If you're curious about who the worst actors are at playing poker in these other gambling movies, check out the post below.
August
Casino of the Month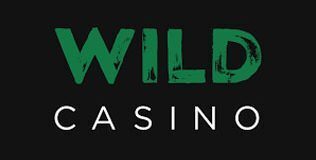 Welcome Bonus
250% up to $5,000