The Five Best Free Agent Signings in NBA History

NBA free agency is an opportunity for teams to attempt to land a coveted player. Depending on their talent, this player can change the entire landscape of the NBA.
That's exactly what this article will cover. All the players on this list either won MVP or Finals MVP after signing deals with their respective team in free agency.
Considering the signing resulted in an amazing year – or even a championship – it's safe to say they were successful additions for the respective franchises.
There are many great NBA free agent signings in league history, but some stand out more than others. Especially given all of the worst NBA Draft mistakes that have been made, getting it right in free agency is often even more important.
With that, here are the five best free-agent signings of all time.
Phoenix Suns Sign Steve Nash (2004)
Steve Nash is the lone player on this list who didn't win a championship. In fact, Nash is among the best players to never make it to the NBA Finals. However, the impact he made with the Phoenix Suns is one fans will never forget.
Nash spent the first two seasons of his career with the Suns, until the Dallas Mavericks acquired him in 1998.
He had a pair of All-Star seasons with Dallas, averaging 14.6 points and 7.2 assists in six seasons. The team made four consecutive playoff appearances with Nash, but could never make it all the way to the NBA Finals.
In 2004, the Suns signed Nash to a six-year, $63 million deal.
The move was a bit risky considering Nash was 30 years old, but that ultimately didn't matter.
He played eight seasons during his second tenure with the Suns. Nash made the All-Star team five times and won back-to-back MVPs in 2005 and 2006, and he also made the All-NBA First Team from 2005-2007.
Take a look at his stats from his two MVP seasons.
| | | |
| --- | --- | --- |
| Stat | 2004-2005 | 2005-2006 |
| Points | 15.5 | 18.8 |
| Assists | 11.5 | 10.5 |
| Field Goal Percentage | 50.2 | 51.2 |
| Three-Point Percentage | 43.1 | 43.9 |
| Free Throw Percentage | 88.7 | 92.1 |
When it came to assists and free throw percentage, he was always at the top of the league. He led the NBA in assists per game five times. Nash also led the NBA in free throw percentage twice, shooting over 90 percent five times.
Phoenix made the playoffs five times with Nash, but unfortunately, they could never get over the hump and make it to the NBA Finals. The Suns lost three times in the Western Conference Finals.
In his second tenure with the Suns, Nash averaged 16.2 points and 10.9 assists. He also shot 51.1 percent from the field and 43.1 percent from three-point range.
While he never won a championship, the Hall of Famer is one of the greatest players in franchise history. He's undeniably one of the best free agent signings in NBA history, too.
Cleveland Cavaliers Sign LeBron James (2014)
When LeBron James left the Cavaliers in 2010, he was public enemy number one in Cleveland. However, the city welcomed him back with open arms in 2014.
After finally winning an NBA Championship, James decided to leave the Miami Heat and return to Cleveland. He signed a two-year, $42.2 million contract with the Cavaliers with one goal in mind: bring a championship to the city of Cleveland.
Like he did in his first stint with the Cavaliers, James completely turned the franchise around. Cleveland didn't win more than 35 games in any season between 2010 and 2014.
In James' ensuing four seasons with the team, they won at least 50 games and made it to the NBA Finals.
The playoffs are where James elevated his game.
While James fell short in the 2015 NBA Finals, he fulfilled his promise to the city of Cleveland in 2016. Facing a 3-1 deficit against the greatest regular-season team of all time, James put together one of the best NBA Finals performances ever.
He led the Cavaliers to three straight victories to capture their first championship in franchise history. James, of course, took home Finals MVP.
Cleveland did lose to the Warriors in the 2017 and 2018 NBA Finals, but I just want to look at James' playoff stats from all four seasons.
| | | | | |
| --- | --- | --- | --- | --- |
| Stat | 2015 | 2016 | 2017 | 2018 |
| Points | 30.1 | 26.3 | 32.8 | 34.0 |
| Assists | 8.5 | 7.6 | 7.8 | 9.0 |
| Rebounds | 11.3 | 9.5 | 9.1 | 9.1 |
| Steals | 1.7 | 2.3 | 1.9 | 1.4 |
| Blocks | 1.1 | 1.3 | 1.3 | 1.0 |
| Field Goal % | 41.7 | 52.5 | 56.5 | 53.9 |
During his second stint with the Cavaliers, James made the All-Star team and All-NBA First Team in all four seasons. He also averaged 26.1 points, 7.7 assists, and 8.0 rebounds.
The most important thing James did was bring Cleveland their first championship. But I'd argue it was just as important for him to salvage his reputation in the city of Cleveland.
Golden State Warriors Sign Kevin Durant (2016)
Kevin Durant was a seven-time All-Star, five-time All-NBA First Team member, and NBA MVP in his nine seasons with the Oklahoma City Thunder.
After falling short in the 2012 NBA Finals, the Thunder nearly made it back in 2016. Unfortunately, they blew a 3-1 lead to the Golden State Warriors in the Western Conference Finals.
That summer, Durant made the unpopular decision to sign with the Warriors. The move drew outrage from a lot of people because the Warriors were coming off an NBA record 73-win regular season. People accused Durant of taking the easy way out.
Nonetheless, he signed a two-year, $54.3 million deal with Golden State.
Combined with All-Stars Stephen Curry, Klay Thompson, and Draymond Green, the Warriors were unstoppable.
In Durant's first season, he averaged 25.1 points and 8.3 rebounds, leading the Warriors to a 67-15 record. They were essentially unbeatable in the playoffs, losing just one game en route to their second championship in three seasons. Durant won Finals MVP.
While the competition was a little tougher in 2018, Golden State won their second straight championship. This time, they swept the Cleveland Cavaliers in the Finals.
Durant won his second straight Finals MVP thanks to these numbers.
28.8 points
10.8 rebounds
7.5 assists
2.3 blocks
52.6 field goal percentage
40.9 three-point percentage
The Warriors' quest for a third straight championship fell short when Durant tore his Achilles in the NBA Finals. Golden State lost in six games to the Toronto Raptors.
His time with Golden State included three All-Star game appearances, an All-NBA First Team honor, and of course, the two Finals MVPs.
People can criticize the move all they want, but at the end of the day, Durant accomplished his goal of winning an NBA Championship. He certainly submitted his NBA legacy as one of the best players of his generation.
Los Angeles Lakers Sign Shaquille O'Neal (1996)
Shaquille O'Neal had a very successful start to his NBA career.
He made the All-Star team in each of his first four seasons, while also averaging 27.2 points and 12.4 rebounds. However, there were still some critics who questioned if the Orlando Magic should give him a big contract.
Ultimately, the Los Angeles Lakers swooped in and signed O'Neal to a seven-year, $121 million contract in 1996.
The move turned out to be great for the Lakers and terrible for the Magic.
Combined with a young Kobe Bryant and head coach Phil Jackson, the Lakers took over the NBA in the late 1990s and early 2000s. Though the Lakers fell short in O'Neal's first three seasons, losing in the Western Conference Finals in 1998, once Bryant's prime began, it was over for the rest of the NBA.
The duo was unstoppable from 1999 to 2002. Los Angeles won three straight championships with O'Neal winning Finals MVP in all three seasons.
Check out his overall playoff stats from 2000-2002.
| | | | |
| --- | --- | --- | --- |
| Stat | 2000 | 2001 | 2002 |
| Points | 30.7 | 30.4 | 28.5 |
| Rebounds | 15.4 | 15.4 | 12.6 |
| Blocks | 2.4 | 2.4 | 2.5 |
| Field Goal % | 56.6 | 55.5 | 52.9 |
Despite another strong playoff performance from O'Neal in 2003, the Lakers lost in the Conference Semifinals. In O'Neal's final season with the team, Los Angeles lost in the NBA Finals to the Detroit Pistons.
The ending may have been a little controversial, but you can't deny the impact O'Neal made in his eight seasons with the Lakers.
He made the All-Star team and All-NBA First Team seven times, and the All-Defensive Second Team three times. O'Neal also won MVP in 2000 thanks to a league-leading 29.7 points per game.
In his eight seasons in Los Angeles, he averaged 27 points, 11.8 rebounds, and 2.5 blocks. He also shot 57.5 percent from the field and led the NBA in field goal percentage five times.
Miami Heat Sign LeBron James (2010)
I'm not sure we've seen a more highly publicized free agent than LeBron James in 2010. The 26-year-old was coming off another playoff disappointment, and teams knew they could pry James away from the Cleveland Cavaliers.
Then, James made an extremely unpopular choice to go on TV and announce his next move.
That event is infamously known today as "The Decision."
The Miami Heat ultimately won the sweepstakes, signing James to a six-year, $110 million contract. The TV accouncement, combined with James joining a team that included Dwyane Wade and Chris Bosh, made James one of the most disliked figures in sports.
However, once he hit the court, James silenced all the critics and let his play do that talking. He led the Heat to the NBA Finals in 2011 before suffering a surprise defeat at the hands of the Dallas Mavericks.
In the prime of his career, James won back-to-back MVPs in 2012 and 2013. Check out his stats from each season:
| | | |
| --- | --- | --- |
| Stat | 2011-2012 | 2012-2013 |
| Points | 27.1 | 26.8 |
| Assists | 6.2 | 7.3 |
| Rebounds | 7.9 | 8.0 |
| Steals | 1.9 | 1.7 |
| Field Goal Percentage | 53.1 | 56.5 |
| Player Efficiency Rating | 30.7 | 31.6 |
In turn, James finally won the NBA Finals in 2012.
Then, in one of the best Finals in NBA history, the Heat scored back-to-back championships in a thrilling seven-game series against the San Antonio Spurs. James won Finals MVP in both seasons.
Miami ultimately fell short of a three-peat, losing to the Spurs in the 2014 NBA Finals.
James' tenure with Miami may have been controversial, but you have to appreciate his numbers and accomplishments.
He made the All-Star team and All-NBA First Team all four seasons. He also made the All-Defensive First Team three times.
His four seasons in Miami consisted of 26.9 points, 6.7 assists, and 7.6 rebounds.
We know James did return to Cleveland to bring them a championship. However, I wonder if James could've done that had he not learned how to win a championship in Miami.
Other Great NBA Free Agent Signings
Detroit Pistons Sign Chauncey Billups (2002)
Los Angeles Lakers Sign LeBron James (2018)
A lot of people may not know this, but Chauncey Billups played for four different teams in five seasons before signing with the Detroit Pistons. He spent eight seasons in Detroit, making the All-Star team three times.
He then led the team to six playoff appearances and won the NBA Finals in 2004. Billups won Finals MVP.
LeBron James makes this list yet again. While his Lakers tenure hasn't been as successful as his time in Cleveland and Miami, he did capture his fourth championship in 2019. He also won Finals MVP for the fourth time.
Agree or disagree on the best NBA free agent signings in league history? Feel free to state your case in the comments below.
September
Casino of the Month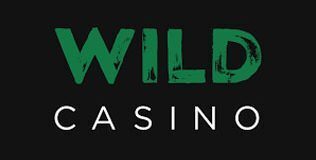 Welcome Bonus
250% up to $5,000