Best Fantasy Football Waiver Wire Adds Ahead of NFL Week 5

Another week in the books for your fantasy leagues. Hopefully, you have a winning record at this point in the season, but if not, there is still time left.
I also hope you caught my Week 3 Waiver Wire pickups, because Cordarrelle Patterson had an amazing week in fantasy in Week 4.
These certain players will be able to provide some help to your winning and non-winning teams to try and give yourself a boost in the standings.
Certain players have short timetables of when they will be effective, making them more of a streamer option, but sometimes streamer options outscore the players drafted in the first round.
If you have a player you would like to drop or have an injured player, here is who you should look to pick up heading into Week 5.
Damien Williams, RB, Chicago Bears (8% Owned)
Williams filled in for David Montgomery after he went down with a knee injury. Although Mongtomery's knee injury appears to have avoided an ACL tear, he probably will be out this week and maybe more.
That leaves a lot of work in the Chicago backfield for Williams to pick up.
Just as they did last year, the Bears switched from Matt Nagy calling plays to Bill Lazor.
Lazor did better for the Bears offense and David Montgomery went on a tear to end the 2020 season. With the switch coming in Week 4 instead of more than halfway through the season, the Bears running back position looks to be very solid fantasy wise.
Montgomery had a huge week, given it was against the Lions. But when he went down, Williams also filled in very nicely.
He will slide into the starting role and should be a nice fantasy pickup, especially if you have David Montgomery.
Williams only had about a quarter to work with and still finished with 70 total yards (55 rushing, 15 receiving) on 8 carries and 2 catches. He was also able to get into the end zone.
Look for Williams to handle most of the backfield work in Chicago, while Montgomery tries to get back to full health.
Dalton Schultz, TE, Dallas Cowboys (34% Owned)
Schultz might be the hot commodity this week. Not everyone can own a top tier tight end like Travis Kelce, George Kittle, or Darren Waller, so that means a good majority of your league can be after Schultz.
You probably will have to spend a waiver wire order slot in order to get him, but if TE is your weak spot at the moment, he might be worth it.
Schultz is actually the third highest scoring tight end, behind Kelce and Gronk. He had one dud in Week 2 against the Chargers, but other than that he has been spectacular.
He actually led the Cowboys in targets in Week 4 with 8, and tied for Amari Cooper and CeeDee Lamb. He has really started to become a solid player in this offense and gives the Cowboys another great weapon offensively.
If you take out his Week 2 performance, Schultz has averaged seven targets per game, which is amazing for a tight end.
The fact that the Cowboys have a very good running attack and very good wide receivers means that there will be less focus on stopping Schultz in the opposing teams gameplan.
He might see less action when Michael Gallup returns from injury, but he has been so good that the Cowboys would be foolish to stop throwing him the ball.
Again, taking out his Week 2 performance, Schultz has averaged 61 yards and a touchdown per game.
Mac Jones, QB, New England Patriots (17% Owned)
How about Mac Jones' performance on Sunday Night Football and Brady's return to Gillette Stadium?
He threw 40 passes for 31 completions, 275 yards, two touchdowns, and one interception.
He had a better night fantasy-wise compared to Brady (269 yards, zero touchdowns) and gave the Patriots a nice look at what their future franchise quarterback can do.
Jones looked his best when the Patriots were using a high tempo offense, so maybe Josh McDaniels will start to implement that more in their game plan.
He is still just a rookie so he might have some rough games, but he has great potential and he showed it on the biggest regular season game in recent memory and maybe ever.
We might also have ourselves a Rookie of the Year in the making.
Samaje Perine, RB, Cincinnati Bengals (2% Owned)
So, take what happened in the Bears backfield and apply the same exact thing to the Bengals.
Joe Mixon looks to be out with an ankle injury, which leaves a lot of work for backup Samaje Perine. Perine only finished with 22 total yards (7 rushing, 15 receiving) on Thursday Night, but Mixon was in for much of the game.
Perine will be getting a lot of work considering how the Bengals give Mixon an absurd number of carries.
The only player with more carries than Joe Mixon at this point in the season is the great Derrick Henry.
Since Joe Burrow is coming off his ACL tear, the Bengals have put a lot of focus on running the ball, which means Perine should be in for a nice flier for the time being, especially if you have Joe Mixon.
Randall Cobb, WR, Green Bay Packers (7% Owned)
Randall Cobb could be the final piece to the Packers offense. Cobb rejoined Aaron Rodgers and Green Bay this offseason and it is paying off for them big time.
Last week was his biggest week, with a 69-yard, two touchdown performance on five catches. He was great in Green Bay when he was there from 2011 to 2018, and he looks to be right back in form with Aaron Rodgers.
Tons of focus goes to Davante Adams in the pass game and Marquez Valdes-Scantling and Allen Lazard are mostly deep threat, leaving Cobb to work the middle of the field.
He is going to be a solid option in a high scoring offense, making him a nice flex play in fantasy moving forward.
Fantasy Waiver Wire Advice for Week 5
This week is going to feature a lot of movement on your league's waiver wire order. If you sit at the top of your standings, I would suggest not making any moves (unless you absolutely have to) in order to move up for a future week.
Schultz, Williams, and Perine will likely be off waivers as soon as they open, so if you need one of them, hopefully your waiver order will be good enough.
Some of these players could be nice long-term options as well, like Jones, Schultz, and Cobb.
If you are in a deeper league, they could make for some really great grabs at this point in the season. Try and grab one of them if you have a couple spots to fill, so they can help you win some matchups.
Be sure to look out for my Waiver Wire adds next week, as well as some of our other NFL posts too.
September
Casino of the Month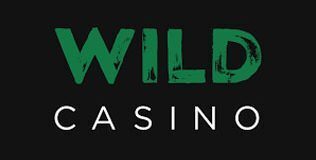 Welcome Bonus
250% up to $5,000