Best Fantasy Football Picks for 2021 Based on ADP

The 2021 fantasy football season is almost here. Aaron Rodgers is back in Green Bay, Houston is open to trading Deshaun Watson again, and NFL training camps are underway.
Before long, NFL preseason games will be firing off, and you'll be able to bet on meaningless games. Be sure to brush up on some NFL preseason betting tips if you decide to go that route, of course.
Either way, this is also the time where you are putting the finishing touches on your fantasy football draft prep. Part of that is locking in on the top picks and sleepers worth drafting, but before you can feel good about either, you need to factor in average draft position (ADP).
To help you do that, I'm looking at the latest ADP data at FantasyFootballCalculator.com as of July 27th, 2021 and pointing out the best value pick for each round.
I'm also focusing on 12-team full PPR leagues. Factor in your league settings to gauge any potential shift in ADP, as needed.
With that, let's look at fantasy football ADP for 2021 by assessing the best value picks for every round.
Round 1 – Jonathan Taylor, RB, Colts
Christian McCaffrey is the consensus #1 pick in 2021 fantasy football drafts. There are some leagues where you wouldn't take him first, but for most, he's a lock.
Not everyone has the luxury of owning the first pick in fantasy drafts, nor even a spot in the top half in round one. If you pick in the middle of the first round or later, you'll be interested in learning of some solid value to target.
In round one, nobody offers more value based on their 2021 fantasy football ADP than Jonathan Taylor.
Taylor could always experience some mild regression for two reasons; Marlon Mack is expected back for this season, and nobody knows what the arrival of Carson Wentz means for Indy's offense.
However, the upside is clear for a true workhorse rusher who finished as RB4 a season ago.
That finish is remarkable just in general since JT was a rookie last year, as just one other rookie running back cracked the top-10, and only two others were in the top-15.
It's even crazier when you consider Taylor wasn't the team's official started running back until week two, had numerous weeks where the team was reluctant to feed him, and he missed one game.
Taylor couldn't truly showcase his upside until the second half of the year. Over his final seven games, here were his key averages.
| | | |
| --- | --- | --- |
| Rushing Attempts Per Game | Rushing Yards Per Game | Rushing TDs Per Game |
| 20 | 117 | 1.14 |
This impressive stretch did include an epic 253-yard game, but Taylor was still a consistent fantasy producer as a rookie, and the workload is tough to deny.
Change can always be bad, but Taylor's final games in 2020 suggested he's the main man for the Colts, and it's quite possible a refocused Wentz opens this offense up even more.
Let's not forget that Wentz wasn't even good last year, and yet Philly's top back (Miles Sanders) was on pace for a top-10 finish. All signs point to Taylor being even better in year two, and you can snag him at the end of round one in a lot of drafts.
Round 2 – DeAndre Hopkins, WR, Cardinals
There is a lot of value when looking at fantasy football ADP for round two, but the one that stands out the most to me is Nuk.
Arizona made waves when they traded for the superstar Texans wide receiver last year, and he did not disappoint. Hopkins was as good as advertised, as he racked up 151 yards on 14 catches in his Cardinals debut, and never looked back.
Nuk put together this little stat line in his first season in the desert.
160 targets
115 catches
1,407 receiving yards
6 TDs
Hopkins did this despite running into shutdown cornerback Jalen Ramsey twice, while the star wideout also was nicked up a bit at certain points in the season.
More importantly, he faded after a hot start, and it's quite arguable that mild regression can at least be partially attributed to a Kyler Murray injury.
Murray was sensational to start 2020, but after injuring his shoulder in week nine, he wasn't quite the same. The splits don't lie here.
Kyler Murray in 10 games before shoulder injury:

– 264.4 pass yards, 1.9 TDs, 0.8 picks per game
– 7.5 yards per attempt
– 9.2 carries per game and 6.7 YPC
– ARI averaged 28.7 PPG

After:

– 248.0 yards, 1.4 TDs, 0.8 picks/game
– 6.4 YPA
– 7.8 carries/game and 5.1 YPC
– 21.8 PPG

— Jack Miller (@JackMiller02) June 27, 2021
Hopkins still saw plenty of action come his way post-Murray injury, but perhaps the timing and efficiency just wasn't there.
Despite the less than elite second half, Nuk still finished as WR10. As the top option in a dynamic Arizona offense, he looks like a stellar value as a mid-round two draft choice in 2021.
Round 3 – Miles Sanders, RB, Eagles
I touched on Sanders in my public proclamation of love for Jonathan Taylor, but I also need to vouch for Sanders, who is being disrespected as a round three rusher.
I get it, the Zero-RB fantasy draft strategy for 2021 is alive and well – and there's even some merit to it – but Sanders is a potential stud waiting to happen.
Sanders missed four games last year, but had he played a full season, his 12-game production was good for a top-10 pace.
Miles Sanders played 12 games last season and scored 172 Fantasy points.
(he averaged 14.3 PPG)

• If he managed to play the 4 other games and scored 16 PPG, he would've finished with 236 Fantasy points..

..which would've made him RB8 ?

— Austin Abbott (@AustinAbbottFF) July 22, 2021
Let's not forget that Sanders was plenty useful (RB15) the year prior as a rookie. He's only gotten better, and he's easily Philadelphia's most reliable offensive weapon.
Adding to the optimism? In three games next to Jalen Hurts (as the starter) last season, Sanders racked up nine catches and averaged 18 touches per game.
It remains to be seen if Sanders will be as involved with a new coaching staff in place, but the Eagles would be foolish not to feed their best running back.
There are questions to be answered, but Sanders teased top-10 upside in 2020, and he's presently being drafted in round three as RB19. That, my friends, would be a considerable value pick.
Round 4 – Julio Jones, WR, Titans
There appears to be numerous options that would qualify as values in round four, so forgive me for overlooking James Robinson, Cooper Kupp, and others.
I just can't get over the fact that Julio Jones is going in the same round as Kupp, Chris Godwin, and Amari Cooper.
Obviously, there is nothing guaranteed when it comes to Jones. He's battled lower body injuries throughout his career, he's coming off an injury-marred 2020 campaign, and he's playing for a new team.
Oh, and he must compete with another stud in A.J. Brown for work in Tennessee's passing game and he could lose red-zone opportunities to the man-eating Derrick Henry.
All of that is potentially true, but so is the opposite; that Jones remains an athletic freak arguably still in his prime, and he joins a stacked offense that will keep defenses honest.
Jones is 32 and wasn't healthy in 2020, and yet he still generated these numbers.
68 targets
51 catches
771 receiving yards
15.1 YPC
3 TDs
He did this all in nine games. One of those games he got hurt in, another he was basically a decoy and left, and it's possible he was at less than 100% for most of them.
Despite that, Jones poured in three separate games with 137+ yards and had a torrid pace that could have ended with 90+ receptions, roughly 1,370 yards, and about five scores.
You can't really hang your hat on that when it comes to an aging commodity that is going to need his health and athleticism to remain effective, but it's not nothing.
The Titans have two monstrous weapons, but Jones does help replace departed bodies in Jonnu Smith and Corey Davis. With the defensive attention split, Jones could feast in 2021, and a usual first or second round pick comes in at amazing value.
Round 5 – Lamar Jackson, QB, Ravens
I am very much of the late-round-QB variety, but even I can't ignore the value you can get with Lamar Jackson in round five this year.
Jackson is forcing me to question that cemented philosophy, as this was the #1 fantasy producer two years ago (by almost 70 fantasy points!), and Jackson "plummeted" to 10th in 2020.
Some type of drop-off was always to be expected, but it's pretty wild to see that it wasn't by much. Jackson still only missed out on a top-7 finish by seven fantasy points, and he missed a game last year.
Tack on one more game at his usual fantasy points per game average (22), and he's right where he should be (7th).
Fast forward to 2021, and Jackson finally seems to have the supporting cast he deserves. His accuracy hasn't always been spot on, but Jackson has an impressive deep ball, and if Baltimore's passing attack can keep defenses honest, we know what his legs can accomplish.
Despite defenses supposedly knowing what to expect, Jackson still racked up over 1,000 rushing yards for the second year in a row, as well as seven scores on the ground.
Baltimore drafted Rashod Bateman and signed Sammy Watkins, while there's a good chance Marquise Brown is ready for the next step in his development.
If any of that helps, Jackson is once again a top-10 lock, and then some. See for yourself in this look at the top fantasy passers for 2021.
Round 6 – Darrell Henderson, RB, Rams
I also like Michael Carter and Javonte Williams in this range, and those two are easily among the top NFL rookies to watch in 2021.
Henderson takes the cake as the best value according to fantasy football ADP in round six, though, and it's all about his upside.
Obviously, the Rams can pull the rug out from under us at any point, but the belief is that Henderson will now be the top rusher for this offense following the brutal Achilles injury to Cam Akers.
L.A. head coach Sean McVay has suggested Henderson is 100% his guy moving forward, and thanks to the Akers injury, he's prepared to put his new feature back in bubble wrap.
"No, Darrell will not play in a preseason game. I can promise you, you're not seeing Darrell Henderson in the preseason."
This could be coachspeak, but it sure sounds like McVay knows who his best remaining running back is, and he wants to do everything he can to keep him healthy.
It could also allow the Rams to explore the upside of younger backs like Jake Funk and Xavier Jones, but it'll just end up being a little bit of both.
Putting Henderson on ice should have you salivating when looking at his round six ADP. Henderson has serious explosiveness as a runner, and he flashed his ability with a solid stat line in 2020.
624 rushing yards
4.5 YPC
6 TDs
He'll be stepping into a perceived full-time role; one that Todd Gurley made famous with some huge seasons, and Akers thrived in down the stretch last season.
Staying healthy will be the deciding factor as to whether or not Henderson pans out in 2021 fantasy football leagues, but the risk is unbelievably low right now according to his average draft position.
Round 7 – D.J. Chark, WR, Jaguars
The talk in Jacksonville is understandably about Trevor Lawrence and Travis Etienne, but one guy that benefits greatly from the Jaguars' strong rookie class is Chark.
The WR16 as a rookie in 2019, Chark took a big step backward last season, dealing with poor coaching, bad quarterback play, injuries, and a weak supporting cast.
Even in the season from hell, Chark still produced a 53-706-5 stat line on 93 catches. That doesn't read like much, and new head coach Urban Meyer was loud and clear about Chark failing to realize his potential in 2020.
"I just didn't like his size. His strength, I just thought, was way below average, way below what we expect from our receivers, and he was told that."
Meyer has already been questioned for his decision-making but calling on his top receiver to own his part of the team's 2020 struggles may be a blessing in disguise.
Unlike last year, Chark enters 2021 with (hopefully) better coaching, the best quarterback he's played with in the NFL, and much more talent around him.
There is no guarantee with Chark, but we know his talent and fantasy upside. With Lawrence leading the way, a top-20 return isn't a bad bet, and you don't have to invest anything more than a mid-round pick.
Round 8 – Jalen Hurts, QB, Eagles
I am also very interested in A.J. Dillon at a similar 2021 fantasy ADP, but for the late-round quarterback truthers, Hurts may be a bit more valuable.
The interest in Hurts is built around waiting on selecting a fantasy passer, and with Hurts specifically, you probably need to buy more into his fantasy prowess, rather than his actual impact as a real-life player.
There are undeniable question marks with Hurts, as his accuracy and consistency have been doubted by critics, and a late-season benching didn't help his public image.
Even so, Hurts enjoyed two monster fantasy outings out of three starts last year, and he flashed his ability after relieving a benched Carson Wentz in week 13.
Week 14: QB13 (19.28 fantasy points)
Week 15: QB1 (37.82 fantasy points)
Week 16: QB12 (20.58 fantasy points)
During that stretch, Hurts was QB3. It's a tiny stretch, and most of his value was based on running the football, but still.
He has dynamic ability as a runner and playmaker in the open field, and the marriage with new head coach Nick Sirianni could be perfect.
Round 9 – Tyler Boyd, WR, Bengals
One other guy I want to single out is Bengals wide receiver, Tyler Boyd. I totally understand that the arrival of would-be alpha Ja'Marr Chase could throw a wrench in the spokes.
I also see Tee Higgins and everything he can be, too.
But are we forgetting that Tyler Boyd has been great for the Bengals? Despite dealing with rookie or average quarterback play the past few years, he's still gotten the job done.
Losing Burrow halfway through 2020 didn't do him (or any of the Bengals) any favors, but Boyd still produced a 79-841-4 stat line.
That was only good for WR33, and he got trumped by Tee Higgins, but look where he finished the previous two seasons.
Higgins and Chase are going to be a bit of a problem. Head coach Zac Taylor has only fanned the flames of doubt by suggesting nobody will be force fed targets in this offense.
That makes for good, winning football, but it may be a hindrance to these receivers in terms of fantasy success.
But you're taking a stab at Boyd in round nine. If Higgins or Chase go down, he's a massive steal. Even if they don't, it's possible Boyd could still be a top-40 option again (if not much better).
Top ADP Values in Rounds 10-15
Round 10 – Mike Williams, WR, Chargers
Round 11 – Deshaun Watson, QB, Texans
Round 12 – Corey Davis, WR, Jets
Round 13 – Irv Smith Jr., TE, Vikings
Round 14 – Gerald Everett, TE, Seahawks
Round 15 – Nelson Agholor, WR, Patriots
These are a few more compelling options to target in the final rounds of your 2021 fantasy football drafts.
Williams is said to be in position to handle his biggest workload yet. Watson was QB5 last year and can be had in round 11 or later (assuming he plays). And Corey Davis is a great athlete with a starring role for a bad Jets team.
There's also two interesting tight end values in Smith and Everett, while Agholor could see his explosive ability featured in New England.
All these guys are interesting value picks based on their fantasy football average draft position in 2021. Whether or not they work out remains to be seen, and whether or not you actually draft them is entirely up to you.
Finding Value in Fantasy Football for 2021
I've talked your ear off about some of the best value picks using fantasy football ADP in 2021.
It isn't everything to pay this much attention to average draft position. After all, ADP is going to change based on your league size and settings.
However, this does two things for you; it helps you gauge where players (usually) will be in your draft, and it allows you to shape your roster prior to your fantasy football draft.
The point here is to emphasize value; to look for it, to prepare for it, and to identify it. It will look different for everyone but using ADP and specific values at least gets the ball rolling.
You can look at some of these other 2021 fantasy football ADP values listed above, as they all stand out for a variety of reasons. That, and/or take a look at these fantasy columns that focus on providing value in 2021.
September
Casino of the Month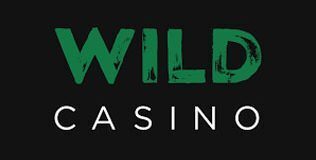 Welcome Bonus
250% up to $5,000