2022 Formula 1 Schedule Preview With Top F1 Races to Bet On

The 2022 F1 schedule is the biggest in the sport's history. We are set for another enthralling season with a record-breaking 23 Grand Prix on the 2022 Formula 1 calendar.
The first race of the campaign will go down in Bahrain on March 20, with the final race taking place in Abu Dhabi on November 20. The eight-month F1 racing season will see drivers and teams visit 21 different countries across five continents
The Formula 1 2022 schedule comprises the Miami Grand Prix for the first time. Elsewhere, the Australian, Canadian, Japanese, and Singapore Grand Prix return to the F1 calendar after missing out last year.
If Formula 1 betting is your thing, you will be pleased to learn that I will be covering the best Formula 1 races to bet on in 2022. Thanks to the top Formula 1 betting sites, there is no shortage of money-making opportunities this year.
First, let's get into gear by examining the full Formula One schedule for 2022.
Full F1 Schedule for 2022 Season
So, what is the Formula 1 schedule for 2022?
Before we look at the best Formula 1 events to bet on this year, we need to inspect the 2022 F1 season calendar. After all, the new Formula One schedule looks a whole lot different from last year's calendar.
2022 FORMULA 1 SCHEDULE
Grand Prix
Ciruit
Date
Bahrain Grand Prix
Bahrain International Circuit, Sakhir
March 20
Saudi Arabian Grand Prix
Jeddah Corniche Circuit, Jeddah
March 27
Australian Grand Prix
Albert Park Circuit, Melbourne
April 10
Emilia Romagna Grand Prix
Imola Circuit, Imola
April 24
Miami Grand Prix
Miami International Autodrome, Miami, Florida
May 8
Spanish Grand Prix
Circuit de Barcelona-Catalunya, Montmelo
May 22
Monaco Grand Prix
Circuit de Monaco, Monaco
May 29
Azerbaijan Grand Prix
Baku City Circuit, Baku
June 12
Canadian Grand Prix
Circuit Gilles Villeneuve, Montreal
June 19
British Grand Prix
Silverstone Circuit, Silverstone
July 3
Austrian Grand Prix
Red Bull Ring, Spielberg
July 10
French Grand Prix
Circuit Paul Ricard, La Castellet
July 24
Hungarian Grand Prix
Hungaroring, Mogyorod
July 31
Belgian Grand Prix
Circuit de Spa-Francorchamps, Stavelot
August 28
Dutch Grand Prix
Circuit Zandvoort, Zandvoort
September 4
Italian Grand Prix
Monza Circuit, Monza
September 11
Russian Grand Prix
Sochi Autodrom, Sochi
September 26
Singapore Grand Prix
Marina Bay Street Circuit, Singapore
October 2
Japanese Grand Prix
Suzuka International Racing Course, Suzuka
October 9
United States Grand Prix
Circuit of the Americas, Austin, Texas
October 23
Mexico City Grand Prix
Autodromo Hermanos Rodriguez, Mexico City
October 30
Sao Paulo Grand Prix
Interlagos Circuit, Sao Paulo
November 13
Abu Dhabi Grand Prix
Yas Marina Circuit, Abu Dhabi
November 20
Naturally, the most significant change to the new Formula 1 race schedule is the number of Grand Prix. For the first time, the F1 calendar comprises 23 races.
Due to the COVID-19 pandemic, the 2020 season had a revised calendar of just 17 Grand Prix. The FIA managed to stage 22 races last year, but the 2022 Formula 1 season schedule eclipses anything the sport has ever seen.
The Miami Grand Prix is set to debut this year. The 57-lap race will take place at the Miami International Autodrome, on the site of Hard Rock Stadium – the home of the Miami Dolphins of the NFL.
That means there are now two American Grand Prix on the Formula 1 race calendar after the United States Grand Prix returned to the F1 schedule last year. The Miami GP is slated for May 8, while the United States GP is scheduled for October 23.
The Portuguese, Qatar, Styrian, and Turkish Grand Prix are featured on the 2021 Formula One schedule but do not feature this year. Instead, the Australian, Canadian, Japanese, and Singapore Grand Prix return.
Now that we're familiar with the 2022 Formula 1 schedule, it's time to check out the best Formula 1 races to bet on in 2022.
Top Formula 1 Races to Bet on in 2022
The 2022 Formula One calendar provides plenty of Formula 1 betting opportunities. Of course, every Grand Prix presents multiple chances to win money. But certain races are better than others for gamblers.
Whether you're planning to wager on upcoming F1 races or looking ahead to a specific Grand Prix on the Formula 1 2022 schedule, this section will help you prepare for betting on the upcoming campaign.
Bahrain Grand Prix
Where: Bahrain International Circuit, Sakhir
When: March 20 (Round 1)
What better way to start than by jumping straight into the action?
The opening Grand Prix of the F1 racing season invariably presents bettors with an excellent opportunity to win some cash. Why? Because nobody knows what will happen. That means you can find prime betting value in the Formula 1 odds.
The first race of the year is always frantic as drivers attempt to figure out their new cars. Naturally, the best drivers and the quickest cars tend to prevail. But the opening race never fails to dish up surprises.
If you're someone who enjoys using stats and trends for Formula 1 betting, be sure to study the pre-season testing results before the first GP. This will give you a good indication of how drivers, cars, and teams will fare in the opening race.
Races generally become more predictable as the season progresses, making it easier to make Formula 1 predictions. However, the first Grand Prix enables us to take advantage of the bookmakers' early F1 odds.
Monaco Grand Prix
Where: Circuit de Monaco, Monaco
When: May 29 (Round 7)
The Circuit de Monaco is arguably the most iconic track in Formula One. The legendary street circuit is over two miles long, meaning spectators are treated to a whopping 78 laps of action.
That said, the Monaco Grand Prix often ends up becoming something of a procession. Due to the tight layout of the circuit, drivers get very few opportunities to overtake. This gives the driver in pole position a considerable advantage.
While the opening race on the Formula 1 schedule offers excellent betting value thanks to its unpredictability, the Monaco GP could not be more different. The predictable nature of the Monaco Grand Prix makes it one of the top F1 races to bet on.
More often than not, the driver who qualifies fastest at the Circuit de Monaco wins the race. For example, Daniel Ricciardo secured the pole before winning the 2018 Monaco GP. The following year, Lewis Hamilton – one of the greatest F1 drivers of all time – achieved the same feat.
If you're looking for a safe Formula 1 bet for 2022, backing the Monaco pole-getter to win the GP is the wager for you.
Italian Grand Prix
Where: Monza Circuit, Monza
When: September 11 (Round 16)
Who could forget the 2021 Italian Grand Prix?
We saw huge drama at Monza last year, as Hamilton and Max Verstappen battled it out to gain the upper hand in the World Drivers' Championship. The title rivals ended up colliding, with Verstappen's Red Bull landing on top of Hamilton's Mercedes.
That crash paved the way for Ricciardo to claim his first race win since 2018 – and McLaren's first GP victory since 2012. Even better, Lando Norris finished second to secure McLaren's first one-two since 2010!
Monza is always one of the best Formula 1 events. The circuit contains few corners and several ample straights, leading to plenty of wheel-to-wheel action and tons of overtakes.
As a result, the Italian Grand Prix is also one of the best Formula 1 races to bet on in 2022. We will be treated to another special race if the Italian GP produces anywhere near as much drama as last year.
Abu Dhabi Grand Prix
Where: Yas Marina Circuit, Abu Dhabi
When: November 20 (Round 23)
Last but certainly not least, the final race on the 2022 F1 schedule is destined to be one of the top Formula One races to bet on this year.
Last year, Hamilton and Verstappen headed to Abu Dhabi on points in the World Drivers' Championship standings. Following one of the craziest season finales in history, Verstappen overtook Hamilton on the final lap to clinch the title.
If the 2021 Abu Dhabi Grand Prix is anything to go by, this year's race at the Yas Marina Circuit will almost certainly be one to remember.
Only three drivers have won back-to-back Abu Dhabi GPs since the race's inception in 2009. After Sebastian Vettel won the first two, Hamilton triumphed in 2018 and 2019. Verstappen has won each of the previous two.
Given that six different drivers have won the 13 editions of the Abu Dhabi Grand Prix, this is one of the standouts races on the 2022 Formula 1 calendar.
Are you looking for more F1 betting tips? Be sure to check out my 2022 Formula 1 betting preview. I cover all the bases on that page, including odds, driver analysis, Formula 1 predictions for 2022, and a whole load more.
Events to Avoid on the 2022 Formula 1 Schedule
Before starting every season, I always watch the Formula 1 TV schedule to decide which races I want to watch the most. Sure, most races get me excited. But I don't mind avoiding specific Grand Prix – especially from a betting perspective.
Below, I take a quick look at two races to avoid on the 2022 F1 schedule.
Maimi Grand Prix
Where: Miami International Autodrome, Miami, Florida
When: May 8 (Round 5)
Since we have zero data for the Miami Grand Prix, it doesn't make sense to bet on the inaugural race. Of course, you could get lucky by backing a random driver. But I recommend steering clear of this race if you're planning to bet on Formula 1 in 2022.
The Miami International Autodrome has explicitly been designed for the Miami GP. Who knows what will happen with no previous races to assess for this circuit?
Belgian Grand Prix
Where: Circuit de Spa-Francorchamps, Stavelot
When: August 28 (Round 14)
The Circuit de Spa-Francorchamps is situated in the heart of Belgium's Ardennes Forest. Due to its unique location, the circuit is notorious for its unpredictable weather.
The 2021 Belgian Grand Prix lasted just three laps, with the entire race taking place behind the safety car under dangerous wet conditions. This was not the first time the Belgian GP ended in controversy – and it won't be the last.
In all honesty, the Belgian Grand Prix is a nightmare for bettors. With so many top Formula 1 races to bet on in 2022, avoiding Spa could prove to be a smart move.
Betting on Formula 1 Races in 2022
Who's excited for the biggest Formula 1 schedule in history? I certainly am. We are set for eight months of epic action with a whopping 23 races on the 2022 F1 calendar.
The season begins in Bahrain on March 20 and ends in Abu Dhabi on November 20. In between those races, the F1 roadshow will travel to all corners of the world.
Ultimately, the 2022 Formula 1 season schedule provides us with even more opportunities to bet on F1 and win money. If you follow the Formula One betting tips on this page, you could make a tasty profit in the coming months.
Follow the links below to learn more about betting on Formula 1.
September
Casino of the Month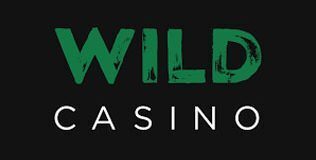 Welcome Bonus
250% up to $5,000