Best Esports YouTube Channels to Subscribe to in 2020

Esports is a quickly growing market, which means a huge opportunity for YouTubers and influencers to make their mark. With so many esports YouTube channels starting to pop up, you might be wondering what ones are worth your subscription.
I've put together some promising and interesting ones. Below, you will find my list of the 10 esports YouTube channels you should subscribe to in 2020, in no particular order.
1. Esports Talk
If you're tired of all the esports news outlets like theScore Esports and Dexerto that don't even cover esports consistently, then Esports Talk is an esports news YouTube channel you should check out. They post upwards of 10 videos a day at times, which is almost unheard of for any YouTube channel, and the best part is they're all topical news videos on esports.
Their team covers everything from high-profile esports streamers to the teams and organizations you hear about every day across many esports, including CSGO, Overwatch, Call of Duty, and more! Esports Talk is a must-watch if you've been looking for a trusted source to keep you up to date on everything happening in the esports scene.
2. Rocket League Esports
While it's one of the smaller top-of-mind esports out there, Rocket League is quickly establishing itself as a force to be reckoned with in the esports space, and if it's an esport that you're passionate about, then Rocket League Esports is the YouTube channel you should be subscribed to!
Rocket League Esports is a professional, well-run YouTube channel that features a wide variety of content like official RLCS matches, pro player interviews, and even fun contests between pro players like "Who's That Player," where RLCS players attempt to guess who the pro players are in clips based on their gameplay alone. "Who's That Player" is a fascinating concept that puts you in the minds of pros to see what little things they notice about each other during matches.
No matter if you're someone trying to be competitive in Rocket League or if you just play for fun, Rocket League Esports is a YouTube channel you should definitely check out.
3. Travis Gafford
Travis Gafford is a powerhouse interviewer in the League of Legends space. If you follow League of Legends even a little, odds are you've at least heard his name before. If there's anybody out there who gets the most interviews from Riot Games employees and League of Legends professionals, then it's Travis.
With a huge catalog of over 1,600 YouTube videos focused on League of Legends, the LCS, the LEC, and all of the pro players to make up the scene, Travis is sure to have some sort of content on your favorite aspect of the game. He's not afraid to ask hard-hitting questions, conducts himself in a professional manner, and has the most insight of anybody on YouTube on how the League of Legends ecosystem functions. His is definitely an esports YouTube channel worth checking out.
4. Thooorin
The self-proclaimed "Esports Historian," Thooorin has been an esports journalist since 2001 and specializes in esports like CSGO, StarCraft, Overwatch, and League of Legends. On his YouTube channel, Thooorin has recently been leaning more towards CSGO and League of Legends content, probably due to the fact they have two of the largest, most consistent bases of players and viewers throughout esports.
Although his YouTube channel doesn't have the highest budget in terms of graphics, that doesn't mean there isn't a bounty of insight. At a glance, you can tell that Thooorin prefers more long-form content than short-form, but in the end that just means more information and expert opinions for you to soak up. With a focus on pro player interviews, podcast episodes, and videos strictly on his opinions of the esports industry, you're sure to find an aspect of Thooorin's YouTube channel that appeals to your interests.
5. Akshon Esports
Akshon Esports is a bit different than the other YouTube channels mentioned on this list, having more of an interest in storytelling and narrative content. Nearly every video that Akshon Esports creates includes high-quality graphics, a voiceover, and only the most pristine footage they can find on the topic that is being discussed. No topic is off-topic for Akshon Esports as long as it somehow relates to the biggest esports out there.
What's even more important for viewers is the educational aspects of Akshon Esports' videos. Many of this YouTube channel's videos are geared towards a general flow of "this is what happened," "how did it happen?" and "what can we learn from it?"
From time to time, they will even discuss esports meta strategies, although their opinions are generally limited to a specialization in Overwatch when it comes to truly hard-hitting information. Nonetheless, Akshon Esports is a great YouTube channel to subscribe to if you're looking for a quality, high-production channel that has been around for a while.
6. 100 Thieves
100 Thieves is one of the most well-known and respected brands in esports to date, taking on every angle in the esports space that they can. Headed by Nadeshot, a retired Call of Duty professional player, 100 Thieves acts as an esports organization, lifestyle brand, and content creation business. They truly have a roster of talent unlike any other, featuring some of the biggest personalities and content creators in esports.
Although all of 100 Thieves' individual members have their own YouTube channels, the official 100 Thieves YouTube channel includes a wide variety of entertainment-based content that features many of their organization's members like CourageJD, Valkyrae, Nickmercs, Yassuo, and more. They're quick to share any success stories within their organization and all have unique personalities that shine on their own, no matter how many people are in one of their videos.
If you haven't already, you need to subscribe to the 100 Thieves YouTube channel and follow the brand wherever you can. They are one of the biggest forces to be reckoned with in esports with millions of fans across the world.
7. HITSCAN
HITSCAN is a YouTube channel with a focus on FPS games, but their primary esport of interest is Overwatch. On HITSCAN, you can expect news that covers essentially every topic on Overwatch imaginable, like leaks, tips and tricks, meta changes, and pretty much anything that could affect the Overwatch ecosystem. All of their videos are produced with high-quality footage and voice-overs that have been honed over years of experience, so you'll be watching one of the best-of-the-best in terms of production.
The HITSCAN YouTube channel has also recently shown an interest in Valorant, like many other esports channels out there. If you're considering playing Valorant once it officially releases, then HITSCAN may be the perfect YouTube channel for you to subscribe to. You can rest assured if they continue creating content around Valorant, they will emerge as one of the best sources around for Valorant meta changes.
8. ESPN Esports
Yes, ESPN has a dedicated esports YouTube channel aptly named ESPN Esports! You may not have known, as in the past they haven't been very consistent and lacked direction. However, the ESPN Esports YouTube channel is worth mentioning now as they are starting to ramp up their coverage and expand their breadth of topics.
On this YouTube channel, you can find video topics related to all of the big esports like Overwatch, League of Legends, and Call of Duty with some of the most recognizable figures in the space making appearances for interviews. Although it's evident ESPN is still getting the hang of exactly how to cover esports topics that aren't very relatable to more traditional sports, the weight of ESPN's brand name is undeniable and will surely continue to secure them high-profile interviews.
9. SunlessKhan
SunlessKhan is one of the most popular Rocket League YouTubers out there, and it shows on his channel, which boasts hundreds of thousands of views on every video. He has a very feel-good personality and connections with a lot of professional players, so you might even run into some of your favorite players making a surprise appearance in his videos.
Whether he's hiring Rocket League coaches on Fiverr to see how well they can teach him, playing with some of the best players in the scene, or running a social experiment right in Rocket League, SunlessKhan is always looking for a new video concept and isn't afraid to give anything a shot.
You may even pick up a tip or two on how to improve your gameplay whenever he invites professional players for a video, but it will be hard to focus on that when you're just so entertained by SunlessKhan's antics.
10. Lachlan
Lachlan is a force to be reckoned with in the Fortnite space, evident by his 12+ million subscribers on YouTube, which is a massive number of subscribers for someone who only plays one esport. On his YouTube channel, Lachlan posts videos in timing with huge Fortnite updates to test out the latest changes to the game, as well as his bread-and-butter challenge-based videos.
He's a very skilled Fortnite player, but the emphasis of his videos is much less on skill and more so on entertainment. You can expect to see Lachlan doing everything from playing Fortnite with only green-quality items to hosting Fortnite character fashion shows with actual cash prizes.
Many of his ideas are insane, to say the least, but nobody can deny that they're fascinating to watch. It's safe to say you won't have seen a Fortnite channel quite like Lachlan's, so go check it out!
Conclusion
Those are some of the top esports YouTube channels to subscribe to in 2020. I've tried to provide you with a decent range of esports, as well as a mix of news and entertainment. Hopefully, you'll find some esports channels worth your time.
For more interesting esports content like this, as well as previews and predictions for various esports events, take a look at our esports blog.
AUGUST
Casino of the Month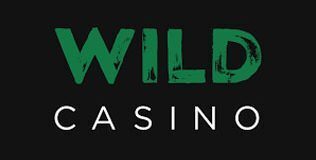 Welcome Bonus
250% up to $5,000
Read Review
Visit Site