Best Esports Videos of the Week (May 31st-June 6th)

I've been keeping an eye out for the best esports videos of the week to be published, and I've compiled the very best of the best into a single list. This week's list covers a variety of topics from angry Overwatch players to insane Rocket League fakes.
1. Valorant Launch Pro Roundtable: AZK, TenZ and ec1s
With every day bringing Valorant closer to launch, everyone is taking notice of what seems like it's going to be the next big esport. It surely hasn't escaped ESPN Esports' radar, with multiple video uploads about Valorant to their YouTube channel over the last month. Their latest Valorant video from this week brought together ec1s, AZK, and TenZ for an hour-long discussion on Valorant's beta phase and what they think about Valorant esports.
A big point of the discussion early on was that Valorant will be introducing a new playable Agent, Reyna, upon the official release of the game. All three guests appeared to have the same worries that she is going to be very overpowered once she is released, especially considering she has temporary invulnerability in her ability kit. However, it is important to recognize the esports scene is used to this kind of situation. New characters being introduced into hero-based games are often broken at the start and require time for proper testing and feedback until they are tweaked to a balanced state. Oftentimes, esports won't even allow new characters to be played in ranked matches to avoid potential abuse of an overpowered character.
Ec1s mentions that Valorant may be a good opportunity for new players to enter the esports scene, as opposed to a more established competitor like CSGO. CSGO has tons of teams working tirelessly to try and become the very best, and there are so many big names established throughout CSGO as is. Valorant will be a completely fresh start at a low time-to-kill game for a lot of people without any established pros in the beginning.
2. Overwatch Players are ANGRY at IGN's 10/10 2020 Review
It's pretty popular to hate on IGN's often embellished reviews of new titles, but one might think if it was their favorite game being reviewed so highly, they would be happy. That's clearly not the case, as Your Overwatch's YouTube channel touches on.
IGN recently gave Overwatch a 2020 review, recognizing it had been quite some time since their initial impressions were given on the esport. In their newest review, they gave Overwatch a 10 out of 10, labeling it as a "Masterpiece." Your Overwatch has been monitoring the Overwatch community's response to this review, and needless to say, they aren't happy about it.
Obviously, players of the game would want to support it as much as possible, but only when it feels like the praise is deserved. Overwatch has been in a very contentious state over the past year with how frustrating some of the changes to the game felt, and it doesn't take a lot of research to know that. Your Overwatch mentions that it feels as if the journalist at IGN who was put in charge of Overwatch's 2020 review doesn't seem to have a great understanding of the competitive side of the game, noting that the journalist referred to the past "shield meta" as a "fun puzzle" for players to solve. You would be hard-pressed to find an actual Overwatch player who would refer to the shield meta in such a manner.
Overall, the language in the review conveys a much more casual approach to Overwatch, which makes it much easier to overlook the competitive flaws — which are arguably the most important things to recognize when Blizzard wants to push Overwatch as a competitive esports.
Your Overwatch also touches on this year's BlizzCon in the video, noting that they will be canceling this year's event and replacing it with a virtual event, as well as speculating when players might see the release of Overwatch 2.
3. Apex Legends Global Series Online Tournament #6 – North America Finals
Apex Legends hosted the sixth online tournament of the Apex Legends Global Series this week, with the North American Finals providing some of the most exciting action. Both a share of the $100,000 US prize pool and points used for seeding in upcoming Majors were on the line, ensuring all teams were trying their very best.
The entire tournament was filled with tense moments and showed off just how much practice the pros had been doing. Their utilization of the map, how they position themselves, and the way they move in such calculated ways is something that many players don't get to experience in their own ranked matches. Many times, the average ranked match gets more fast-paced as the circle shrinks and players start dropping like flies, whereas this tournament shows off how much more slowly pros take these tense moments. They keep their cool, find optimal positioning for their team, and start chipping away at the others while they wait for enemies to make a mistake.
In the end, NRG Esports emerged in first place to claim the largest share of the prize pool and 1,500 ALGS points. Sola Fide and Team SoloMid were awarded second and third place, respectively.
4. 10 Insane Fakes Made By RLCS Pros (Rocket League)
Rocket League is an esport that requires quick thinking and reaction time. Sometimes, you need to slam the ball past your opponents before they have time to react to your shot, and other times, you can simply out-maneuver them and win with your brainpower.
The latter is the focus of Itsjoeboi's latest YouTube video, which revisits some of the best fakes made by Rocket League pro players. It's nice being able to see the maneuvers without the game's user interface in the way so you can get the full feeling of each situation, and it goes to show not every play you make in Rocket League has to be aggressive. Instead, you can be more restrained, let your opponents make the mistake, and then capitalize on it.
For more esports content covering a variety of topics, head to our esports section.
September
Casino of the Month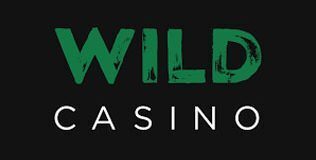 Welcome Bonus
250% up to $5,000