Best Esports Videos of the Week (April 27 – May 3)

It never ceases to amaze me just how many great esports videos are posted every week. I've been keeping track of the best esports videos to be published, and it's safe to say this week's list won't disappoint. My list covers it all, from the longest game in the history of Rocket League to the strangest esports team in the world.
Here are the 5 best esports videos of the week.
1. The Strangest Esports Team in the World
Starting off my list is a documentary-style video from YouTube content creator Gbay99 entitled "The Strangest Esports Team in the World." This video details the highs and lows of Afreeca Freecs' League of Legends team, starting with picking up the now legendary top-laner Kiin and ending with ponderings from team members about what they want to do for the rest of their lives when their time in esports is over.
One of the most interesting things shown about Afreeca Freecs is their recruitment process. They are looking for players they know they can mold into champions, often playing rookies on their roster to give them experience. Afreeca Freecs want to bring on players who may not necessarily be the best in the world at what they do right now but have the potential and drive to become the best in the future.
The whole video is over an hour in length, so make sure you have some time set aside and a few snacks on hand before you start watching!
2. The Longest Game in Rocket League History
SunlessKhan is back at it again with another successful Rocket League world record attempt, this time for the longest game played in Rocket League. Don't worry; the video isn't the full length of the match, which ended up lasting 11 hours in total! SunlessKhan ended up putting up a small prize pool on the match to better entice some high-profile players to participate, and some casters even got involved to help entertain viewers. The match was even live-streamed on Twitch and had close to 5,000 average viewers throughout.
In the end, over $7,000 was raised for charity from stream donations and subscriptions, and the prize pool was raised to $5,000 to better pay the players for participating. It's great to see that the match not only set a world record but that the proceeds from it were able to be put to good use as well.
3. Apex Legends | Stories From the Outlands – "Legacy of a Thief"
This week saw Apex Legends' latest Story From the Outlands, "Legacy of a Thief." After leaks essentially confirmed Loba would be the next character to drop into The Ring, many began to speculate who she was and what her motivations were for participating in The Apex Games.
The new story-based cinematic from Apex Legends details exactly that, showing that Revenant killed Loba's father when she was still young, which resulted in her adoption. Loba turned to a life of crime as she grew, always having felt it in her blood. In fact, she became such a successful thief that nothing felt as if it was out of her grasp. She was able to acquire anything she wanted, except for one thing — revenge. That is until one of Loba's closest allies she met throughout her thieving escapades was able to track down Revenant's location. Now that Loba knows Revenant is participating in The Apex Games, she will stop at nothing to get her vengeance, even if that means putting her own life on the line.
Loba's backstory is an exciting one, and now we can only prepare for the onslaught of memes and voice-line teasing that will come from her and Revenant dropping into The Ring on the same team.
4. Overwatch: BEST & WORST Echo Counters – Hero Ban Tier List
If you're an Overwatch player who is tired of trying to deal with enemy Echos, then this video is for you! Your Overwatch released a video discussing the best and worst echo counters after recognizing just how much of a problem she can be for her enemies, especially now with hero rotations offsetting some of the best snipers in the game, like McCree and Widowmaker, which makes it seem like they never have a chance to go up against her in competitive play.
Interestingly, Your Overwatch talks about how you should consider choosing the heroes on your team not because they directly counter Echo but because they limit the immediate impact she has when she uses her ultimate ability to copy them. Echo changing into Reinhardt is a huge problem because of his immediate impact in a fight as soon as he arrives, dealing massive damage with his hammer swings and being able to charge down enemies. Echo can even manage to use multiple Earthshatter abilities in one use of her ultimate ability when copying Reinhardt, causing a lot of chaos on the battlefield and crowd-control everywhere you look. Tanks should instead consider picking Orisa or Winston against Echo as those two heroes have much less of an immediate impact than Reinhardt does.
If your team is trying to be preemptive about shutting down an enemy Echo, then Ashe and Soldier are great choices with how hero rotations are currently panning out. Both of these heroes, while still not quite as terrifying as fighting against a Widowmaker, can still pick Echo out of the sky or at the very least apply some pressure to her so she doesn't have free reign across the map.
5. This Is the *NEW* Fortnite MAP! (Party Royale Update)
Finishing off our list is Ali-A, who was quick to publish a video showcasing Fortnite's latest limited-time game mode, Party Royale. Party Royale appears to serve as more of a social space rather than a battlefield, giving players the chance to do tons of new things that weren't previously possible.
This new game mode includes a fresh map with three primary locations: The Plaza, Main Stage, and The Big Screen. Additionally, different challenges and games are shown on the minimap so players know exactly where they need to go to try out one of the fun, new activities. Ali-A himself checks out all of these locations and tries out some of the new challenges like Glider Drops, Time Trials, and Quad Dashes.
It's clear that Party Royale is Fortnite's way of keeping players engaged with the game and their friends without having to drop into an actual match with fighting, and it allows Fortnite to let players use a lot of old items and features that aren't in regular matches anymore. It's a cool way to remember Fortnite's history, and if it garners enough consistent attention, we may see it become a permanent addition to Fortnite's game modes!
Conclusion
That does it for the best esports videos for the week of April 26th! If you're still hungry for more esports content of various kinds, browse through the esports category of our blog.
AUGUST
Casino of the Month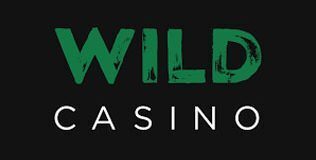 Welcome Bonus
250% up to $5,000
Read Review
Visit Site