Best Esports Videos of the Week (April 19-26)

There were a lot of esports videos posted on the Internet this week, but I created a list of five of the most exciting and entertaining esports videos you could have seen. This week, we have everything from insane Call of Duty plays to an entire concert put on in Fortnite featuring Travis Scott!
Let's get right into the list of the best esports videos for the week of April 19th so you can see for yourself what you may have missed!
1. FULL Fortnite x Travis Scott Astronomical Concert
IGN was quick on the draw with a full video upload of Fortnite's latest concert event that happened this Thursday night with Travis Scott. The first-ever virtual concert Fortnite held was with electronic music artist Marshmello, which seemed to be met with mixed reviews, but it's safe to say Fortnite upped the ante with Travis Scott's live Astronomical Concert in every way imaginable.
The concert featured a giant model of Travis Scott taking over the entire game map during the performance, complete with fluid dancing, insane visual effects, and players being pushed, pulled, and teleported throughout the map during the entire ordeal. At one point, players were even brought into space and flew around asteroids! It feels like a lot to take in at first, but you quickly begin to appreciate the immense amount of effort Epic Games must have put into the concert to make it all happen.
The only question you'll be left with at the end of the video is how is Fortnite going to possibly one-up themselves with their next concert? Hopefully, the bar wasn't set too high this time around!
2. ESPN VALORANT Invitational – Top 5 Plays From Day 1
It's obvious ESPN has taken notice of VALORANT, but who in the esports space hasn't? Nonetheless, they've thrown together a video of the top 5 plays from day 1 of their VALORANT Invitational, featuring notable pros, ex-pros, personalities, and more!
These top 5 plays show off exactly what you can expect from some of the most heated moments in VALORANT matches, like intense quadruple kills, clean corner-peeks, and tense clutches. If you're one of the many people excited about VALORANT's esports potential, then this video will give you a little taste of what is sure to come with Riot's latest game. You never know if ESPN might be able to secure some exclusive broadcasting rights for VALORANT as they have with Riot's other premiere esport, League of Legends, so be sure to stay tuned and see what other VALORANT events ESPN will be covering in the future.
3. New Buffs & Nerfs Coming in Patch 10.9 – League of Legends
ProGuides's League of Legends YouTube channel has been pumping out a lot of content lately, and one of the channel's best recent videos details everything happening in patch 10.9. Sometimes, League of Legends patches can be cumbersome and hard to understand for the average player, especially when a lot of gameplay and balance changes are being made. Kristoph from ProGuides expertly breaks down everything you can expect from the latest League of Legends patch and does so in a relatable but informative manner.
One of the most important items mentioned in the video is Sanguine Blade and the changes coming to it. The recipe cost is increasing by 100 gold, but the attack damage for the item is also increasing by 5. This is to make the item a bit more of an attractive purchase for players and allow it to carry them further into the late game, but the increased recipe cost offsets the time it takes to acquire the full item by about another 30 seconds or so.
Sun Wukong is seeing a nerf in this patch — not that many are complaining about that. His play rate has been very high recently, and he's been troublesome to deal with for a lot of other Champions. Additionally, Quinn is seeing a slight buff to hopefully increase her play rate, and she is expected to benefit from the changes to Sanguine Blade, but only time will tell if she can find a consistent place for herself on teams.
4. The GREATEST Moments of MODERN WARFARE #9
Coming from TommyT999, a popular YouTube content creator who focuses on shooter games and primarily Call of Duty, is the ninth video in his series called "The GREATEST Moments of MODERN WARFARE." Although it's just personal opinion as to whether these are truly the greatest moments in this new esport, many of the clips in the video are undeniably spectacular. The video is packed full of everything from one-man team wipes in Search and Destroy to 20+ killstreaks every Call of Duty player strives for.
One of the craziest clips included was from H. ViciousRaze in a match of Domination — not only for the sheer number of kills he scores in such a short period, but just the very sight of the point ticker in the center of the screen blowing out with all of the accolades that are quickly rolling in throughout the entire counter. It's a thing of sheer beauty that any Call of Duty player, old and young, can appreciate.
Another great clip used in the video was from J. GraphicPredator, where he scored a collateral double-kill with the sniper rifle. You might be asking yourself why that's all that impressive because many people end up with collateral kills in Call of Duty, but this one, in particular, is above the usuals for two reasons. One, it was the round-ending kill and highlighted for the entire lobby to see. Two, it was achieved in Search and Destroy. Kills matter all the more in Search and Destroy than most other Call of Duty game modes, and seeing two of them happen at once in the final kill cam is just so satisfying.
5. Developer Update | Improved Communication Wheel | Overwatch
The latest developer update for Overwatch was delivered from Jeff Kaplan's home and a phone taped to a box, but somehow, the setting did not take away from the classic Jeff Kaplan vibe. On behalf of the Overwatch team, he thanked healthcare workers and others involved in battling COVID-19 right now and explained that the Overwatch team is currently working remotely from their homes. This makes the release of Echo and the latest update coming down the pipeline that much more impressive and shows the dedication of the Overwatch team to continue to provide an awesome experience to players.
As the video title suggests, one of the biggest changes coming in this update is to the communication wheel. A lot of players have been complaining about the lack of customization for the communication wheel, and the Overwatch team is finally delivering on those wants. Jeff explains players will now be able to customize their communication wheel in the options menu with a whole slew of new options like "fall back," "goodbye," and more, giving players a much easier way to communicate to others if they don't want to use voice-chat.
Many competitive queue players will surely rejoice in a more streamlined communication process, as having teammates who don't want to join voice-chat can cripple team coordination. Hopefully, with this improved communication wheel, there will be less of a need to join voice-chat, but we won't know until the patch finally releases.
For additional esports updates, game previews, and more, check out the content in our esports blog.
AUGUST
Casino of the Month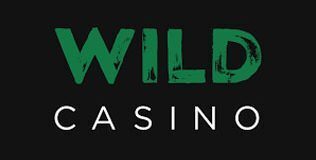 Welcome Bonus
250% up to $5,000
Read Review
Visit Site