Best Esports Videos of the Week (April 12-18)

Another week means another week's worth of esports videos on the internet for everyone to keep up with. I took the time to sift through the best esports videos of the week so you don't have to, creating a list of five of the most entertaining and most important esports videos published in the week of April 12th. You can also find my previous collection of best-of-the-week esports videos, as well as tournament previews and other interesting content, in our esports blog.
This week, I have Rocket League world records, VALORANT impressions, a new character in Overwatch, and exciting new skins coming to League of Legends. So, without further ado, let's jump right into the first video on this week's list!
1. 10 More Rocket League World Records That Make Absolutely No Sense
FLuuMP is a well-known Rocket League content creator on YouTube and occasionally makes videos on Rocket League world records. Although some aren't necessarily confirmed world records, it doesn't make the feats any less impressive, and frankly, most seem utterly impossible.
In this episode of FLuuMP's "Rocket League World Records" series, he shows clips of ten of these insane feats of skill. One of the most insane "world records" from his video shows a fellow Rocket League player dribble-carrying the ball on top of his car for nearly an hour and a half straight! For those who don't know what dribble-carrying is, it's when you manage to get the ball to sit on top of your car and balance it as you drive around. It's hard to imagine that somebody was able to do this for such a long period of time, let alone on the Scarab car model, which isn't necessarily a popular car choice in Rocket League.
Another one of these "world records" is the longest overtime in Rocket League history at 21 minutes and 8 seconds. To put it in perspective, that amount of time is equivalent to the typical duration of another four or five Rocket League matches! Check out the full video to see eight more of these astounding records.
2. VALORANT Review in Progress
As would be expected, IGN was able to get into the VALORANT Closed Beta, and employee Kyle Campbell created a review video for VALORANT's progress thus far. The review sounds a little embellished, but for anybody who isn't yet familiar with how VALORANT plays, it's a great resource to see what all the excitement around this new esport is about.
Kyle breaks down exactly how VALORANT plays and what you can expect from the gameplay, including the match structure, ability usage, pre-round buying phase, art style, and more! He does a great job of telling you exactly what you need to hear about the game to figure out if it's going to be something worth trying or something you don't even need to bother downloading.
IGN recognizes the depth that VALORANT's gameplay possesses, and Kyle makes sure to convey that in the review video. It's not hard to see IGN will be keeping a close eye on VALORANT, so stay tuned for further updates on VALORANT's progress and expect to see more video content coming from IGN on VALORANT in the future.
3. Of Claw and Thorn – Coven Skins Trailer
Coming from the official League of Legends YouTube channel is a video entitled "Of Claw and Thorn" that shows off the esport's new line of coven skins. If you're a League of Legends fanatic, then you must check out these latest skins!
The aptly named coven skins are, as one would expect, themed around a vampiric coven. Morgana, Zyra, and Leblanc are all receiving coven skins in this line, with Zyra receiving both a standard coven skin and a prestige coven skin. For a real treat, make sure you're paying close attention to Morgana's skin in the trailer. Not only is her standard form impressive looking, but when she uses her ultimate ability, she shapeshifts into an even more intimidating form with a mask. All of these skins look gorgeous and show that Riot Games' true talent in creating beautiful, thematic skins is going nowhere — even with their latest esport, VALORANT, approaching release and taking up production time.
4. Echo | Overwatch
The latest hero to fly into Overwatch was Echo, a robot programmed with a highly advanced artificial intelligence that makes her versatile and able to fill multiple battle roles — and that's no joke. Echo can temporarily fill any role necessary for the team with her ultimate ability by copying an enemy player's character, but it only lasts a short while.
The official trailer video for Echo was dropped this week on PlayOverwatch on YouTube in tandem with her release into the live client of the game, although this was to no surprise to players as many already had the chance to try her out on Overwatch's public test server. The trailer is exactly what you'd expect from an Overwatch character release video, showing off her kit of abilities, highlight intros, and more.
Echo's maneuverability in the air gives her a lot of mobility that other DPS characters lack, which becomes especially apparent with how easily she can flank to the sides of enemy shields. She seems like a very strong pick for a variety of team compositions, so it will be interesting to see how competitive Overwatch teams make use of her.
5. Will VALORANT Succeed as an Esport?
ESPN Esports is also taking notice of the esports' community response towards VALORANT, and they took the initiative to bring on some experts in the esports scene, including renowned esports reporter Jacob Wolf, for a video to discuss what the possibility is for VALORANT to succeed as an esport. So far, at least in ESPN Esports' opinion, it looks like VALORANT has a lot going for it that could make it into a great esport.
Jacob Wolf makes note that League of Legends, Riot Games' premier esport, is 11 years old at this point and doing better than ever. Not only that, but Riot Games has shown they know how to shake things up in their games with new character releases that can change team dynamics and offer a lot of different possibilities to players.
It is also worth noting, as Jacob Wolf mentions, that community excitement around VALORANT feels much more organic than other attempts made to enter the esports space. A lot of times, you will see huge esports celebrities and streamers getting paid by companies to stream their game and talk about it on social media, but everything that's happening with VALORANT right now feels natural and free of that forced influence. Content creators and other big-name gaming celebrities seem to be latching onto VALORANT out of sheer interest at this point.
Jacob calls further attention to this in how Ninja responded to him on Twitter, where Ninja voiced that Riot's credibility has even gotten him interested in VALORANT. As Jacob put it, "Every professional gamer in the world knows about League of Legends — even a little bit!" He's not wrong, so let's hope that fact bodes well for Riot Games' upcoming title.
AUGUST
Casino of the Month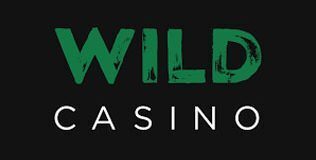 Welcome Bonus
250% up to $5,000
Read Review
Visit Site