Best Esports Videos of the Week (April 5-11)

YouTube, Twitch, and various other platforms all feature an enormous amount of videos relating to esports. Some are good, many are worth watching, and there's a fair bit of rubbish, too.
Finding the best videos can be tough, which is why I've decided to start this new weekly series. Each week I'll be reviewing as many videos as I can and bringing you the highlights. Below you'll see what I've picked as the best esports videos for this week.
1. F1 Esports Virtual Grand Prix Highlights
Formula 1 put on a Virtual Grand Prix this week in partnership with Aramco, featuring real-world Formula 1 drivers, racers from other real-world series, a pair of YouTubers, and even cricketer Ben Stokes. The race was held on a virtual rendition of the Melbourne Grand Prix Circuit in Formula 1's latest iteration of their esport, F1 2019. The official highlights video on YouTube showcases some of the best moments from the race — both humorous and exciting.
Charles Leclerc came out on top in the race and showed an impressive performance, but Austrian motorsport star Phillip Eng offered Leclerc a warning, stating that he should resist any temptations to race against professional esport simulation drivers and noting that they are in a class all their own. A little criticism was also thrown in the direction of Antonio Giovinazzi for allowing Arthur Leclerc to pass him on lap 25, with many making playful jabs that he should realize "it's just a game" and that there would have been no real-life repercussions for having blocked the Ferrari's advance.
2. VALORANT Lead Developers Talk Plans for Esports
It's no secret that the esports world is sensationalizing VALORANT right now. You'll be hard-pressed to find an esports player who hasn't linked something about VALORANT in the past week, especially riding the coattails of the game's Closed Beta, which officially started on March 7.
ESPN Esports was able to have some of VALORANT's lead developers collaborate with them on a video for their YouTube channel where they brought to light some of their plans for the game's competitive scene. Riot's Anna Donlon went on record saying, "An esport is something that grows from a game…" and that "How that esport is shaped — that's something I think we want to do a little bit more grassroots. A little bit more organically…" Riot Games is already a heavy hitter in the esports scene with their premiere title League of Legends, and it is reassuring to hear they are going to heavily consider the VALORANT community's opinion on how the esport needs to be played.
3. How to Climb to a High Rank
YouTube channel eAthlete Labs just recently released a video in collaboration with two high-ranking coaches (Tikatee and Jayne) who work in the competitive Overwatch scene for Dallas Fuel. In this video, Tikatee and Jayne illuminate some of the key things that help players improve their game and climb to a higher rank.
Interestingly, Tikatee claims many players can climb to Diamond-level ranks in comparable esports by solely mechanical skill if they are one of the best at what they do, but after that, other factors come into play like positioning, target focus, team communication, and more that will stall a player's competitive progression. "Mentality" and "decision making" are two of the most important aspects of a player's performance that will help them continue that climb through competitive ranks.
One of the things Jayne mentioned that really rings true was in regard to how you monitor your own performance. Jayne talks about how Overwatch is a game that is very accessible to an individual player and enables you to tell what you're doing wrong, but that when you start to get stuck at a rank and can't seem to break through any further, that's the point that you need to put forth a conscious effort to figure out what you are doing wrong. Don't get caught up in the things you can't control like the performance of your other team members or how the enemy team has a high-ranking smurf on their side. Instead, evaluate your own performance. Change the things that you do have control over.
4. Call of Duty: Modern Warfare & Warzone – Season 3 Trailer
It's once again time for another Call of Duty season trailer, which means new content all around. Season 3 of Call of Duty: Modern Warfare, shown in the official trailer video, will follow the trend of previous seasons with the installment of three new maps: Talsik Backlot, Hovec Sawmill, and Aniyah Incursion. Modern Warfare will also see new playable operators based on old characters seen in previous installments of the Call of Duty franchise, and two new weapons: the Renetti handgun and the SKS marksman rifle.
Even more exciting are the changes coming to Warzone. No longer are the days of having to immediately upgrade from the single-person ATV to a large, bulky vehicle once you have one extra person you want to transport with you. With the new mid-sized ATV, you can transport yourself and a single ally, and with the new transport truck, you can take your entire team.
Additionally, a new queue will be included in the game that allows four players to drop into Warzone together, bringing this Call of Duty battle royale's squad limit up to comparison with the likes of Fortnite.
5. Tfue Calling VALORANT an "Old Man's Game"
The previously mentioned VALORANT has been at the forefront of nearly every video game news outlet, but that doesn't mean there aren't those with concerns about how this upcoming esport plays. Popular streamer Turner "Tfue" Tenney, who originally saw his rise in the golden age of Fortnite, was one of the many influencers and creators allowed into VALORANT's closed beta phase this week, and he had his fair share of criticism for the new first-person shooter.
In a clip of his Twitch stream, Tfue brashly claimed that the game is just "too f***ing slow" and that it's an "old man's game." And it isn't hard to see where he's coming from. VALORANT's pacing is definitely not comparable to many of the fast-paced esports out there. It is most similar to the likes of CSGO but with the inclusion of abilities like Overwatch, though it doesn't appear that the abilities have pushed the pace of the gameplay as much as Tfue would like.
Whether or not VALORANT is here to stay, only time will tell, but it is worth noting that there is a large CSGO demographic in the world that could see this as a free-to-play alternative to their currently preferred, aging esport. Being backed by Riot Games certainly lends it some esport credibility.
AUGUST
Casino of the Month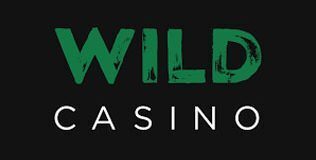 Welcome Bonus
250% up to $5,000
Read Review
Visit Site