Best Esports Players to Follow on Twitter in 2020

It's no secret that Twitter has established its place as the go-to social media platform for esports players to voice their minds. While some esports players take to Twitter to engage with their communities and share witty memes, others use it as a tool to bring to light the major issues their esport faces out of a love for the game.
There are thousands of esports players for you to follow on Twitter depending on your gaming and social media preferences, so here's a helpful list of the best esports players to follow on Twitter in 2020.
1. Nadeshot
If there was ever an esports figure to add on Twitter, 100 Thieves owner Matthew "Nadeshot" Haag is the one. Previously a professional American Call of Duty player for OpTic Gaming, Nadeshot now runs his own company, 100 Thieves, which serves as a two-part lifestyle brand and gaming organization.
Although his organization can be considered a bit more general than most other esports organizations, that is partly the reason why it is so successful. With organization members across a huge variety of games, many of which are in esports, you can expect huge announcements coming from Nadeshot on his Twitter on 100 Thieves success stories, new merchandise, new members, and more.
He even managed to pull a few strings with Twitter to get many 100 Thieves members verified on Twitter all at the same time as a little PR stunt, showing that even Twitter recognizes how influential he is. More so, it's hard to disagree and say he isn't worth following when 2.6 million other Twitter users have decided he is.
2. Ninja
If you're into esports, you've heard of Tyler "Ninja" Blevins. It seems that esports players are a bit polarized about him, but whether you love or hate him, you can't deny the impact he's had on the esports scene. Considered to be the guy who officially put esports on the map for mainstream social media, Ninja found his claim to fame in Epic Games' Fortnite. He recently signed a streaming deal with Mixer in August of 2019, which has undeniably depleted his viewer base from what he was previously pulling on Twitch, but with the rumored figures of what Microsoft was willing to shell out for him, who can blame him?
Ninja is great about sending out Tweets when he's going live on Mixer, so if you aren't someone who actively sits on Mixer waiting for streams, then following him on Twitter would certainly be beneficial. He still has a great deal of media attention as well, so you can expect to see some crazy brand deal announcements coming from his Twitter account whenever he secures them.
3. Scump
Seth "Scump" Abner is an esports player who has been around really since his primary esport, Call of Duty, even started having tournaments held for it. Having gotten his start with OpTic Gaming and following those close ties with Hector "H3CZ" Rodriguez to the Chicago Huntsmen, Scump has seen the highs and lows that come with playing an iterative esport like Call of Duty.
Scump is known for his personality and playful jabs, like the ones he threw at previous fellow OpTic member Crimsix at the end of OpTic's "THE FINAL GOODBYE" video. His Twitter account is no different, showcasing his personality with witty jokes, stream highlight clips, announcements of when he's going live, and more. He gets a ton of interaction in the Call of Duty community, and even at large in the esports community, so expect to see some other big names getting involved whenever Scump tweets something interesting.
4. Shroud
If there's some sort of list about esports players out there, Michael "Shroud" Grzesiek always manages to find his way onto it. Shroud is famous for his nearly inhuman aiming abilities that brought him great success in CSGO, an esport that demands arguably the most mechanical skill set possible. Like Ninja, Shroud signed with Mixer and has since seen his viewership deplete, but that doesn't mean he isn't still one of the best esports players in the world and one of the most influential.
On his Twitter, Shroud showcases his biggest brand deals, streaming announcements, latest highlights from his streams, and the occasional topical meme. He has a lot of industry attention for his sheer skill and has recently been having talks and playtests with Riot Games on their newest upcoming title, VALORANT — the game that many are predicting to be the next CSGO.
If you're a fan of CSGO or looking to get involved in VALORANT, then following Shroud on Twitter is a must as he's sure to make a name for himself in the upcoming FPS.
5. Myth
The man, the Myth, the legend. Ali "Myth" Kabbani is an esports player who got his big break in Fortnite, which saw him getting signed to TSM. He has been testing the waters in a few new esports lately like Call of Duty: Warzone and is another high-profile player who has been getting involved with VALORANT pre-release. If the hype around VALORANT that all of these important esports figures are making is true, then Myth will undoubtedly be another player to make a push for that scene.
Myth is a very active Twitter user, posting multiple times a day, so if you follow him, you're sure to see something he posts come through your daily feed. Recently, he has been showcasing a lot of VALORANT clips, but typically, he tweets out whatever interests him at a given time.
Aside from the staple streaming announcement tweets, he appears to be a very spontaneous Twitter user, using his account to do everything from chastising people who don't like crunchy peanut butter to keeping his fans updated on real-life events affecting him every day. He likes to engage his fans as much as possible, so expect to see a variety of tweets from him.
6. Tfue
Turner "Tfue" Tenney has been shaking the esports scene lately with his ongoing legal battle with FaZe Clan, but when he's not caught up dealing with FaZe drama, he's playing esports and tweeting to his 2.9 million followers every day.
Having gotten his start in Fortnite like other esports players on this list, Tfue is known for his large personality and controversial statements that sometimes get him into a little trouble, but that's admittedly what makes him such an entertaining figure to follow.
You'll see the same on his Twitter account, where he isn't afraid to call out other prominent esports players and industry figures with directed tweets. Whether or not you agree with everything he says, you still aren't going to want to miss his latest hot-takes and contentions that get highlighted on Twitter.
7. Sneaky
Zachary "Sneaky" Scuderi is one of a kind in the esports scene, and his pictures he posts on Twitter surely show it. When the professional League of Legends player isn't caught up in a match on his stream, he's dressing up in cosplay and taking pictures of his outfits for his fans.
As can be seen by his many pictures he shares on his Twitter, Sneaky likes to cosplay highly feminine characters seen in the video game and anime industries — and he's quite good at it! Sneaky's love of cosplay isn't anything you'd expect from the highly performant Cloud9 member, but it is a clear passion of his that makes itself known the moment you look at his Twitter account. If you're looking to follow someone who doesn't follow the beaten path of most esports professionals and is going to spice up your Twitter feed, Sneaky is your guy!
8. Cloakzy
Dennis "Cloakzy" Lepore saw his rise in Fortnite but has since voiced his criticisms of the game on Twitter and has made it clear he's looking for a new esport to take its place. He's recently been playing Call of Duty: Warzone and is another member of this list who is actively pursuing VALORANT before its official release. He's another must-follow for anyone looking to get into VALORANT once it releases, as he is sure to be streaming, talking, and making videos about it, all of which he typically links to on his Twitter account.
What makes Cloakzy even more of an interesting esports player to follow on Twitter is his industry connections. He frequently Tweets with the highest-profile figures in the esports industry of the likes of Nadeshot, CourageJD, and Valkyrae. He garners a lot of attention in the esports space and has playful spats with some of the biggest players out there, so you won't want to miss his next one!
9. Pengu
If you like Rainbow Six Siege, then Niclas "Pengu" Mouritzen is the guy you need to be following. He plays professionally for G2 Esports and is one of the best Rainbow Six Siege players currently in the scene, which is made clear by his Twitter account since it is packed full with highlights, clips, and crazy plays of his favorite esport.
He's not afraid to voice any concerns he has with the current state of Rainbow Six Siege, and often, many agree with him, knowing that he has one of the most educated and seasoned opinions when it comes to Ubisoft's premier esport. He too has been part of the VALORANT hype train and has been tweeting about it frequently up to its release, and if it becomes an esport he truly gets involved in, then you can rest assured you'll already be following one of the most intellectually-minded players that VALORANT will see.
10. GeT_RiGhT
Christopher "GeT_RiGhT" Alesund is a professional CSGO player with a legendary career, having played for a wide variety of teams throughout his years thus far. He likes to keep his community updated on his Twitter with everything going on in his life, whether that means something going wrong with his current gaming setup, explaining what happened in a professional match he played, or simply cracking a joke about something he found entertaining.
He has a light-hearted personality and tries not to take everything too seriously, which is evident by his tweets, and now and again, he'll post some positive words of encouragement that are sure to brighten up anyone's Twitter feed. He's very real, very humble, and knows when it's his time to speak out about something on his Twitter account.
For more esports content of all kinds, hit up the esports section of our blog.
AUGUST
Casino of the Month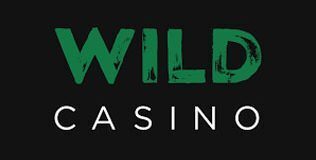 Welcome Bonus
250% up to $5,000
Read Review
Visit Site