Ranking the 7 Best Champions in CrossFit Games History

The CrossFit Games offer one of the most rigorous athletic competitions known to man. Throughout the history of this grueling event, there have been some incredible athletes to rise above the rest of the pack.
The fact that some have done so multiple times is beyond astonishing.
To recognize some of the greats, we've decided that ranking the top CrossFit Games winners is a great way to do that. Some athletes have one or two wins under their belts, but others have reached even higher heights.
Wondering who the best of the best are? Here are the 7 best CrossFit Games winners of all time.
7. Will Powell
The first athlete on our CrossFit Games champion rankings will be Will Powell. He's a four-time Masters champion and the first to do so in three separate divisions. Powell has won in the 50-54, 55-59, and 60-64 divisions.
His first win came in his second year after placing fourth in his first attempt in 2013. After winning his first competition in 2015, he followed that up with another win in 2016. 2016 was a dominant year for Powell, winning the Open, Qualifier, and the Games.
He wasn't able to make it three wins in a row in 2017, but he can thank a "cantaloupe-sized" benign tumor in one of his lungs for that. You probably think he didn't finish that year; you'd be wrong. Powell finished in a respectable 12th despite the tumor in his lung.
After removing the tumor, he could bounce back and finish in an impressive 3rd place at the CrossFit Games. One year later, he took home another victory to become the first athlete to win in 3 different age brackets.
Powell is not done yet either. His tumors unfortunately reappeared, but he's happy to be healthy enough to compete again. Some of his benchmark stats include:
Back Squat: 415 lbs
Clean and Jerk: 245 lbs
Snatch: 207 lbs
Deadlift: 475 lbs
Max Pull-ups: 50
Powell is a personal trainer and a nutrition expert. He will be in the 60-64 age group again this year, looking to be the 3rd athlete with multiple wins in that division.
Betting on the CrossFit Games is often available at the best sports betting sites. If you think you can predict who wins this year's events, head over there to place your bets.
6. Katrín Tanja Davíðsdóttir
Another one of the best CrossFit Games champions is Katrín Tanja Davíðsdóttir. The Icelandic athlete has won not just one but two of the CrossFit Games in her career. She's a former track athlete and gymnast who first appeared at the Games in 2012.
She placed 30th in her first year but improved to 24th the following year. Davíðsdóttir made a massive jump in 2015 and took her first victory at the CrossFit Games. She defended her crown the next year to prove it wasn't a fluke.
Follow the journey of the champ, Katrin Davidsdottir 🇮🇸.

📺 Watch "Fittest on Earth" on @Netflix. pic.twitter.com/QrXgSjDzmH

— The CrossFit Games (@CrossFitGames) January 14, 2017
Katrín hasn't been able to win one of the Games since, but it's tough to do so when you have to compete with Tia-Clair Toomey every year. Even though she hasn't one, she's still been able to have respectable finishes.
Davíðsdóttir placed 5th, 3rd, 4th, 2nd, and 10th in her last five attempts. Not winning is one thing but placing within the top 10 in all of these attempts and top 5 in 4 is certainly noteworthy.
Here's how her benchmark stats are looking as well.
Back Squat: 265 lbs
Clean and Jerk: 225 lbs
Snatch: 192 lbs
Deadlift: 315 lbs
In the 2022 season, she placed 3rd in the Regionals. That could mean she's gearing up to try and win her 3rd CrossFit Games, but it's not going to be easy. With that being said, her top competition can slip at any moment, and she could take the win.
5. Annie Thorisdottir
Annie Thorisdottir will be the next one of our top CrossFit Games champions. Like Katrín Tanja Davíðsdóttir, Annie is an Icelandic athlete with two wins at the CrossFit Games. You could switch these two competitors on our best CrossFit Games winners list because they are pretty similar.
Annie is the first woman to win the Games twice, with Katrín and Toomey later following in her footsteps. She's got an incredibly athletic background, being a former gymnast, ballet dancer, and pole vaulter.
She's been competing in the sport of CrossFit ever since 2009, so she could also have the leg up on Katrín there. At her first competition, she was put on the map in an interesting way. To the crowd's excitement, she didn't do a muscle-up before the competition but surprised everyone when she did her first in the middle of her debut.
After making her CrossFit debut in 2009, she got a trainer to help her strategize and improve her skills. It paid off the year after that when she won her first ever CrossFit Games in 2011. She dominated by winning every stage (Open, Europe Regional, and the Games) that year and beat Kristan Clever by 43 points.
Annie Thorisdottir celebrates a successful 222-lb. overhead squat at the 2014 Reebok CrossFit Games. pic.twitter.com/XqjjZcl8BR

— The CrossFit Games (@CrossFitGames) October 4, 2014
She was able to defend her crown in 2012, becoming the first-ever female to win two Games, and joined Rich Froning Jr. as the two athletes to win twice as well.
Sadly in 2013, she suffered a back injury and was not able to participate. 2015 was the year she had a heat stroke and had to withdraw again.
Annie competed in the 2020 Open before finding out she was pregnant and took the year off. Amazingly, she came back in 2021 and placed 3rd at the Games. If she gets another healthy performance in, she might be able to add to her tally of first-place finishes at the main event.
4. Susan Clark
Next up on our list of the best CrossFit Games champions is none other than Susan Clark. Clark should be recognized as the best Masters champion of all time. She has a remarkable five wins in the Master's Division, more than any other athlete.
Her first competition was the Open, where she placed 33rd, but hardly anyone's first event had the best result. The following year, she placed 1st in the Open and then went on to win her first CrossFit Games in the Master's Women (55-59) bracket.
What's incredible about her recent stretch of dominance is the fact that she didn't compete until she was in her 50s.
Clark went on to defend her title in 2015 in the Master's Women's division as well. Every year she's made it to the Games, she's won. That includes 2014, 2015, 2017, 2019, and 2021.
Her first three wins were in the 55-59 division, while 2019 was in the 60+, and 2021 was in the 60-64 division. She also has an impressive total of Game event wins with 25. Here's how her benchmark stats are looking as well:
Back Squat: 220 lbs
Clean and Jerk: 140 lbs
Snatch: 110 lbs
Deadlift: 285 lbs
Her accolades are impressive for someone who says they aren't a great competitor.
Clark said, "I'm not a great competitor. I get so nervous I lose my brains. My coach Kate (Webster) has gone to the Games with me the last couple of times, and the joke is at the start of the competition I hand her my wallet, phone, and brain."
It has worked for her so far, and we might see her add to her wins at the CrossFit Games here soon, making her one of the top CrossFit Games champions.
If you are motivated by Susan to do some CrossFit Workouts – and like to bet – check out the best CrossFit workouts for gamblers.
3. Rich Froning Jr.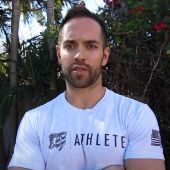 You might have heard of the next two CrossFit athletes after Rich Froning Jr., but Froning was the one dominating the Games before them. He's a 4-time winner of the "fittest man on Earth" title and has won 4 CrossFit Games in his career.
His career winnings equaled up to $1,050,000 in addition to Reebok, Rogue Fitness, and Oakley sponsorships. Froning seems to have always been athletic, getting a scholarship to play baseball at Walters State Community College in his early days.
One of his professors introduced him to CrossFit in 2009, which sparked his passion for it. The next year was when he began competing and even coaching. He also reached the CrossFit Games in 2010, where he finished in second place behind Graham Holmberg.
Froning had an excellent chance to win that year and was ahead in the final round. Unfortunately, the rope climbing event got the best of him and ultimately was his downfall.
He improved his rope climbing the next season and beat out second place by nearly a hundred points. A dominant stretch started after that, with Froning winning the Open, Regionals, and the Games from 2012 to 2014.
Rich and Annie Thorisdottir were the first two athletes to win the Games twice, sharing first place for the men and women in 2011 and 2012.
After retiring from individual competitions in 2015, he joined the CrossFit Mayhem/CrossFit Mayhem Freedom team. His team has been incredible since then, placing first in 5 of the last 6 years and second in the other.
Not only is Froning's 4-year stretch of dominance good enough to make him one of the best CrossFit Games winners, but his team's success also gives him a great boost.
2. Mathew Fraser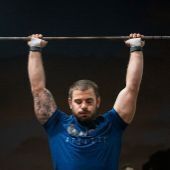 This might surprise some, but Mathew Fraser will be second on our CrossFit Games champion rankings. Fraser was dominant for five years, from 2016 to 2020. The Canadian began his CrossFit career in 2013 but wasn't fully committed to it.
He placed 5th in the Regionals that year, but he mainly competed to earn extra money while he went to school. Three years later, he won his first CrossFit Games and could commit to the sport full-time.
His athletic background started in Olympic weightlifting, which translated well into CrossFit. Fraser suffered a severe injury in 2009 from weightlifting, having two breaks in his L5 vertebra.
His initial recovery failed, leading to an experimental re-breaking of the back to try and heal properly. A few years later, he started his journey to becoming one of the best winners of the CrossFit Games of all time.
Fraser knows …

and now the world does, too. @MathewFras is the Fittest Man on Earth. #FittestonEarth pic.twitter.com/tQhcUGh4Nq

— The CrossFit Games (@CrossFitGames) July 25, 2016
In Fraser's first appearance at the CrossFit Games (2014), he finished in second place behind the legendary Rich Froning. Although he couldn't win, he showed the CrossFit community that he's a legitimate competitor and was awarded the Rookie of the Year award.
Froning called it quits in 2015 from individual competitions, leaving the throne wide open for Fraser's taking. He didn't perform well in a couple of different events that year, losing the competition to Ben Smith.
Since then, Fraser dominated the competition and won the next five years in a row. He beat Smith the following season with an incredible 197-point lead. The next year, he beat out Brent Fikowski by 216 points, even performing through a knee injury.
His biggest win in terms of points was in 2020, which was by a staggering 500 points. Fraser retired in February of 2021, solidifying himself as one of the best CrossFit Games athletes ever.
1. Tia-Clair Toomey
Finally, we've reached the top spot of our CrossFit Games winner rankings. The best CrossFit Games winner of all time is none other than Tia-Clair Toomey. She's been on a massive 5-year stretch of wins, which is the most out of any competitor in CrossFit Games history with Mathew Fraser.
So what makes Toomey number one over Fraser? Well, she just surpassed his CrossFit Games event wins in 2021 and is now at a record of 33. Given that Fraser is currently retired, she's set to add on to her total until she calls it quits.
Toomey is definitely at the top CrossFit Games winners for active athletes, but she deserves to be in first for all-time as well.
The 2016 Olympian for Australia first learned about CrossFit in 2013. She began her competing career at the CrossFit Open less than a month later. Toomey qualified for the CrossFit Games after two years and finished in second place in her rookie season.
Katrín Davíðsdóttir was able to beat her out that year and in 2016, but Toomey was right on her tail. Her first official win at the CrossFit Games was the following year, which was another close race.
She was able to beat out Kara Webby by just two points barely. Since then, she's won every CrossFit Games event she's participated in.
Tommey became the first woman to win three CrossFit Games in 2019, dominating the competition by 195 points. That would have solidified her as one of the best CrossFit Games champions, but she hasn't stopped yet.
She looked unstoppable in 2020, extending her career wins to 4 and winning 9 of 12 events. After adding up the points, she ended up having a whopping 360-point lead over Katrín Davíðsdóttir, who she came close to beating in 2015 and 2016.
Top CrossFit Games Winners in History
And there you have it, our 7 best CrossFit Games winners. Of course, there is much room for debate about what makes each champion great, but I feel comfortable with the order we came up with.
The CrossFit Games are some of the most intense and physically and mentally demanding events in sports history. It's hard to say if there's a more challenging sport in the world compared to the CrossFit Games.
What makes these 7 of the best CrossFit Games athletes of all time is that they won the competition multiple times and displayed dominance in many different ways. Winning just one of these competitions is incredible, so winning multiple is beyond amazing.
With CrossFit being one of the world's most rapidly growing athletic competitions, the top CrossFit Games champions might not last long. Froning, Fraser, or Toomey's records will be the hardest to beat, but the other seven athletes can be caught up within several years.
For the women, I'd say waiting until Toomey's reign is over to have a better chance of reaching her heroic feats instead of trying to go head-to-head with her.
If you want to bet on the CrossFit Games this year, be sure to check out the top sites for betting on the CrossFit Games.
CrossFit Games Betting Sites
AUGUST
Casino of the Month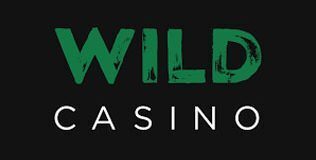 Welcome Bonus
250% up to $5,000
Read Review
Visit Site