Best Conor McGregor Knockouts of His UFC Career

Jose Aldo? Chad Mendes? That Italian DJ?
What are the greatest knockouts of Conor McGregor's UFC career? And do we still care?
McGregor once enjoyed a reputation as being a cold-blooded knockout artist inside the cage. While most of his wins in recent times have been against Megan Fox's handbag and members of the public, just a matter of half a decade ago, the guy was incredible.
With his mixed martial arts career approaching its final stages, it's time to look back at McGregor's top knockouts in the UFC.
There are some beauties in here, but ranking every one of them from the least impressive to a clear best of the best should do the trick.
Let's get to it.
8. Diego Brandao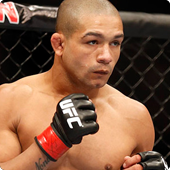 Event: UFC Fight Night: McGregor vs. Brandao
Date: July 19, 2014
Result: TKO 1 (4:05)
Thus far, this is the only fight McGregor has fought in Dublin, Ireland, while contracted to the UFC.
Those there will remember the noise of the crowd and the common foretaste among fans that something special was going to happen.
McGregor was initially slated to take on Cole Miller at the UFC Fight Night 46 event, in what would mark his return to action following a year on the sidelines.
An ACL tear suffered in his fight with Max Holloway in 2013 threatened to pour cold water over the McGregor hype, but it was clear that no one had forgotten "The Notorious" in his absence from the cage.
When Miller pulled out of the fight, Brazil's Diego Brandao stepped in. Stopped by Dustin Poirier the previous December, "Ceara" was aiming to take the scalp of the hometown hero and get back in the winning column.
But McGregor was never going to let that happen.
"Tomorrow, I take his head clean off and every featherweight's head I'm coming for. Tomorrow I take his head clean off."
Before the fight, the Dubliner had treated the Brazilian to some of his trademark mental warfare. It clearly seemed to work as Brandao bolted at his opponent from the first bell, throwing wild shots.
This played into McGregor's hands. More importantly, it provided him with the window of opportunity he needed to land a beautifully timed left cross that dropped The Ultimate Fighter 14 winner.
The electrifying atmosphere of the crowd turned up to eleven when their hero — who grew up less than a 30-minute drive away in Crumlin — added the final finishes to one of his early masterpieces.
This fight is fondly remembered as being one of McGregor's best knockouts in the UFC. Perhaps more importantly, it legitimized McGregor as the real deal in his homeland.
7. Dennis Siver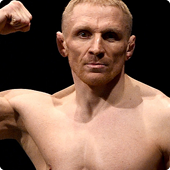 Event: UFC Fight Night: McGregor vs. Siver
Date: January 18, 2015
Result: TKO 2 (1:54)
If there was anywhere in the world more passionate about the rising star of the promotion than his hometown, it was Boston.
The capital city of Massachusetts is considered the unofficial 33rd county of Ireland to some. So, when news of McGregor coming to town to fight Dennis Siver broke, it was a pretty big deal.
Siver, 35 at the time, received something of a questionable boost up the rankings before the bout. This was to help legitimize the Irishman's shot at then-featherweight champion Jose Also with a win.
Coming in at #7 in the official UFC rankings, the Dubliner needed a big performance to cut in line.
Pre-fight, the Irishman had hit out at Siver, insulting everything from his appearance to his nationality. Labeling the Russian-born German a "Nazi," he didn't exactly endear himself to the veteran's fanbase. To be fair, McGregor did apologize afterward.
When the time came to touch gloves, Siver had no interest in the pre-fight pleasantries. This led to his opponent flipping the bird his way before the first bell.
The fight went pretty much how most expected it to.
McGregor danced around Siver, exhibiting with finesse. Although his opponent was a lot tougher than he expected, he finally got his way, with Herb Dean stepping in to wave the fight off in the second round.
Only the most prophetic of attendees could have predicted that one of the best McGregor KOs in the UFC would go down that night.
But while the performance was impressive, for the most part, what happened after the fight would outshine the stoppage itself.
6. Donald Cerrone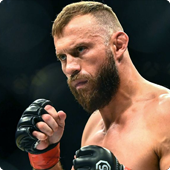 Event: UFC 246
Date: January 18, 2020
Result: TKO 1 (0:40)
To say a lot had happened in McGregor's career between the Siver and "Cowboy" fights would be a bit of an understatement.
World titles, a lucrative boxing match with Floyd Mayweather, various controversies, multiple millions… a whiskey company.
In January 2020, the braggadocious Irishman had spent 14 months out of the cage following his fourth-round loss to Khabib Nurmagomedov at UFC 229.
His return bout would be against Donald Cerrone, with who he had a minor run-in at a press conference years before.
Here's how they matched up on the night.
| | | |
| --- | --- | --- |
| McGregor | Tale of the Tape | Donald Cerrone |
| 21-4 (18 KOs) | Record | 36-13-1 |
| 31 | Age | 36 |
| 5'9" | Height | 6'1″ |
| 74" | Reach | 73″ |
| Southpaw | Stance | Orthodox |
| Ireland | Nationality | USA |
The bout was set to be contested at welterweight, where McGregor held a record of 1-1 against Nate Diaz.
Although the majority of his top knockouts in the UFC were gained at featherweight, he was expected to have too much for Cowboy on the night.
And that proved to be the case.
A revitalized McGregor, experimenting with a new "good guy" persona, was anything but a softie when the first bell sounded. He charged at Cerrone, clipping him a knee before landing several shoulder pops to the face of Cowboy from the clinch.
When they separated, Cerrone almost caught the Dubliner with a head kick. McGregor returned the compliment, but he landed and wobbled his man.
He followed up with a jumping knee and strikes against the cage that eventually forced Cerrone to turtle up on the floor before the fight was stopped at the 40-second mark.
McGregor was back.
5. Dustin Poirier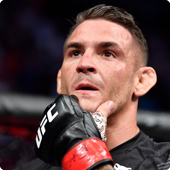 Event: UFC 178
Date: September 27, 2014
Result: TKO 1 (1:46)
By the time McGregor stepped into the cage against Poirier, he already had a reputation for being one of the funniest and wittiest fighters of all time.
Poirier, however, was not as amused with the Irishman's trash talk.
While the former Cage Warriors two-weight world champion was enjoying the limelight, Poirier was plotting his downfall. He would later admit to being affected by the pre-fight war chatter and insults. But in all fairness, McGregor's hit rate with his tongue was pretty impressive.
The Crumlin-native went in particularly hard on Poirier, however, labeling him a "quiet little hillbilly" before suggesting the Louisianan's cousin was "probably named Cletus or something."
Although he couldn't have been certain about it at the time, the future "Champ-Champ" was winning the war before a punch was even thrown.
"All you gotta do is look at his last couple of fights. In the last contest he had, he fought a TUF reject and nobody gives a s**t about him. His chin is deteriorating. Every single contest he gets into, he gets hit, and he gets to one knee. A gust of wind hits him, and he does the chicken dance."
"Against me, I'm going to crack him with a jab and he's going to wobble and I'm going to put him away. It's going to be a first-round KO, mark my words."
Over a minute into the contest, The Notorious landed a left cross on Poirier that dropped him before finishing the job with hammer fists and ground strikes.
The win would go down as the best knockout of McGregor's UFC career to date, especially with the impressive accuracy of his pre-fight prediction.
While the win heralded the birth of "Mystic Mac," it would not be the last time his prognostications were spot on.
4. Marcus Brimage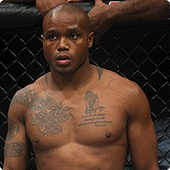 Event: UFC on Fuel TV: Mousasi vs. Latifi
Date: April 6, 2013
Result: TKO 1 (1:07)
One of the greatest McGregor knockouts in his UFC career came in his promotional debut.
The Irishman, who claimed that he was close to giving up on his dreams of fighting before the bout, landed a shot against Marcus Brimmage in Stockholm, Sweden.
At this point, mostly Europeans and diehard mixed martial arts enthusiasts knew of The Notorious. By the end of the fight, there was a real buzz about the mouthy Dubliner.
Brimage started pretty aggressively, throwing some powerful shots at his opponent. McGregor was composed and managed his way around the American's strikes.
With just one minute of the contest gone, McGregor landed several uppercuts that dropped Brimage before finishing him on the floor.
The fight produced one of the top knockouts of McGregor's career and was up there with his best performances overall.
3. Chad Mendes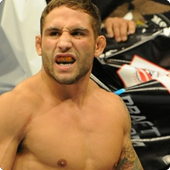 Event: UFC 189
Date: July 11, 2015
Result: TKO 2 (4:57)
Having seen his title shot fall apart when Jose Aldo pulled out with an injury, McGregor was matched up with Chad Mendes for the interim UFC featherweight strap instead.
Now, most fighters in his position would have turned down a dangerous bout like that. If he lost, his dream of becoming a UFC champion would have been put on the backburner. Instead of risking everything, just wait for Aldo to heal and take your guaranteed shot, right?
Mendes, one of the top featherweights of the era, was no joke. The Californian was 17-2 at the time and had never lost a fight to anyone not named Jose Also.
Coming off a first-round TKO win over Ricardo Lamas, he was geared up to take the rising star down a peg.
Wrestling was widely considered to be McGregor's kryptonite before this fight. The problem for him was that Mendes was the best wrestler in the division and there were genuine fears among the cocksure featherweight's fans that he could be beaten by the American.
Those fears were compounded when Mendes repeatedly took his opponent to the mat in the first and second rounds. He was dominating the fight until his lack of a full fight camp caught up with him, and he gassed.
McGregor, smelling blood, hunted his opponent. With all his will and might, he summoned up enough energy to throw an incredible flurry of shots that softened Mendes up before landing a flush one-two that dropped him.
Both red-stained and exhausted, McGregor crouched over the Team Alpha Male star before finishing him with strikes from the top.
You can see from the video below just how much this fight meant to him. That same type of emotion on the newly-crowned interim champion was never seen again.
This was arguably the most important win of his career.
2. Eddie Alvarez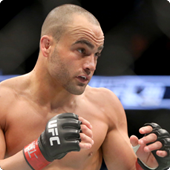 Event: UFC 205
Date: November 12, 2016
Result: TKO 2 (3:04)
We're down to the last two of the greatest knockouts of Conor McGregor's UFC career to date.
I guess you've been anticipating this one?
As with every fight on this list, it was one of the key components responsible for catapulting the Irishman to the world-famous status he enjoys today.
Now a household name, the kid from the Southside of Dublin would probably never have made it so far without beating Eddie Alvarez in November 2016.
Alvarez was a tough dude and one of a small clutch of fighters that had held titles in both Bellator and the UFC. Before meeting McGregor, he had run through Rafael dos Anjos to capture the lightweight strap in the Las Vegas-based promotion.
The Underground King was 4-1 from his last five before facing the Irishman.
Rafael dos Anjos – Win by TKO – UFC Fight Night: dos Anjos vs. Alvarez (July 7, 2016)
Anthony Pettis – Win by Decision – UFC Fight Night: Dillashaw vs. Cruz (January 17, 2016)
Gilbert Melendez – Win by Decision – UFC 188 (June 13, 2015)
Donald Cerrone – Win by Decision – UFC 178 (September 27, 2014)
Michael Chandler – Win by Decision – Bellator 106 (November 2, 2013)
McGregor vs. Alvarez headlined the first UFC event in New York since a ban on mixed martial arts in the state was overturned in 2016. The bout, at the world-famous Madison Square Garden, was absolutely huge. Everyone wanted a piece of the history, with tickets selling out almost as soon as they went up.
McGregor was aiming to become the first fighter in the promotion's history to hold two titles simultaneously, but he would need a huge performance against the incumbent lightweight king.
Ultimately, McGregor put on a striking masterclass against the Philadelphian, carving his name in the record books in the process.
"We're not here to take part, we're here to takeover!" – @TheNotoriousMMA #UFC205 pic.twitter.com/yiS6tyDghg

— UFC Europe (@UFCEurope) November 13, 2016
1. Jose Aldo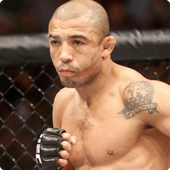 Event: UFC 194
Date: December 12, 2015
Result: KO (0:13)
The Aldo finish tops this list of McGregor's best knockouts for multiple reasons.
First, it earned him his first proper UFC title. Second, it was his only one-punch knockout in the sport. Third, he dethroned a long-time champion that had not lost a fight in ten years.
I could add a lot more to emphasize just how seismic this win was for McGregor, such as the fact that it was the fastest stoppage in UFC title history.
But let's just enjoy the beauty of that punch. And the even better expression on Joe Rogan's face as it happened…
Where Do McGregor's Best UFC KOs Rank Among the Greats?
Conor McGregor's greatest knockouts came in some of the most important fights in the history of the promotion.
Although most of his stoppages were TKOs, his consistency and ability to predict when and how they would happen was truly unique to the sport of MMA.
His popularity has taken a bit of a nosedive in recent years, but there has never been anyone quite like The Notorious in the game. It's highly unlikely that we will ever see anything of his kind again.
But if we're talking about pure, brutal knockouts, it's tough to top this next guy.
AUGUST
Casino of the Month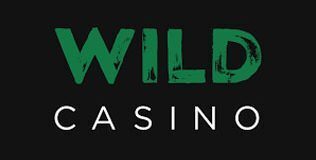 Welcome Bonus
250% up to $5,000
Read Review
Visit Site