The Best College Football Twitter Accounts to Follow

Whether you're watching or betting on college football, and chances are it's both, the more familiar you are with the teams and players, the more enjoyable the experience will be.
Those of you watching because you are betting, you're probably looking for stats and storylines that'll help you gain an edge. If you have an account on Twitter and turn on your notifications, you can get all of this golden information handed to you on a silver platter.
Of course, you have to follow the best Twitter accounts for college football first.
That's where this blog comes in handy. Here's a collection of worthwhile follows.
PFF College
PFF College is the premier landing spot for all college football connoisseurs. This account is extremely active day after day posting clips and articles related to player and team performances.
Thanks to generating a proven set of metrics that articulates how good a player is relative to his competition, PFF College is widely accepted as the official grading system of the FBS.
Their staff's ability to analyze college football prospects is second to none.
The Draft Network
If you want to get prepped to bet on the NFL Draft, listen closely to what the scouts at The Draft Network have to say.
Arguably the most detailed and thorough account in that regard, The Draft Network devotes its time and efforts to evaluating college football players. 24/7.
Visit their site and you can view and partake in mocks, as well as view and create your own big boards. Following @TheDraftNetwork is a must for diehard college football fans.
Todd McShay and Mel Kiper Jr.
I felt obligated to group these two peas in a pod together. Todd McShay and Mel Kiper Jr. have roughly the same number of Twitter followers, likely because few people follow one and not the other.
Having been hailed as ESPN's top-two college football gurus for as long as I can remember, this pair of longtime colleagues eats, breathes, and sleeps college football.
While many of ESPN's most notable faces dabble into various sports, Todd and Mel don't stray outside of college football.
Kirk Herbstreit
This self-proclaimed college football junkie isn't just some guy who loves talking about NCAAF.
The former Ohio State QB is a 5x Sports Emmy Award Winner and has long been ingrained as the most influential college football analyst.
"Herby" won't be talking lines and props, nor is he known for dishing out any sort of betting advice. At the same time, his connection to the sport cannot be dismissed. Kirk's insight into what players, coaches, and committee members are thinking is information worth seeking out.
CFB Film Room
Soaking up stats is important if you consistently bet on college football online. If only there was a Twitter account that was dedicated to delivering innovative college football stats on a regular basis.
Well, actually, there is. It's called CFB Film Room.
Rather than make points by displaying a simple list of statistics, @CFBFilmRoom uses creative graphics with imagery and colors to vividly state their cases.
Clayton Tune is back for his fourth season as a starter at Houston.

In 2020, Tune was effective generating big plays, but could still improve his downfield accuracy #CFBQBs21 pic.twitter.com/F2VB1uUaYz

— CFB Film Room (@CFBFilmRoom) August 20, 2021
Pete Fiutak
Let's just be honest here – mot everyone is willing and/or capable of putting in the necessary work to be a successful college football bettor. Some would rather depend on an "expert" to do the dirty work for them.
In that case, just follow Pete Fiutak on Twitter and be ready to start firing away.
Fiutak, a leading contributor at CollegeFootballNews.com, previews a litany of individuals games throughout the year and always leaves readers with a free pick at the end.
Pete's work is worth a serious look if you're looking to cash in on NCAAF betting.
FCS Football
Saturday slates during the fall are loaded with college football games. If you haven't considered betting on the FCS games in the past, you probably will after checking out @FCS_STATS.
This is an extremely reputable account that's committed to FCS coverage. While some accounts on Twitter offer a glimpse into the Football Championship Subdivision, this one goes above and beyond.
They preview teams, players, and conferences offering the most in-depth intel on the "lesser" division of college football.
Read through the material and my guess is you'll be targeting FCS games in no time.
Barrett Sallee
Barrett Sallee is a fantastic college football writer for CBS Sports who frequently contributes pieces that give fans an inside look into position battles. Barrett's also a tremendous resource for CFB betting advice.
Sallee is one of the brains at the company that provides free college football picks weekly. Sallee has been on the right side of 59% of his picks (79-55) over the past two seasons.
Click on his Twitter handle above and start following him in time to get your hands on some winning bets.
FBSchedules
A betting sheet tells me who's playing who on an upcoming slate. Plenty of websites offer team-by-team schedules for current and past seasons.
FBSchedules clues me in whenever any college football game (FBS or FCS) is postponed or canceled. FBSchedules tells me if/when that game is going to be made up. They tell me if the games are televised locally, nationally, and/or if the game can be streamed. And that's not all they do.
If we want to bet on the Heisman Trophy winner, FBSchedules helps us out by ranking all of the Heisman contenders by their strength of schedule.
More College Football Twitter Accounts to Follow
Those are some of the best Twitter accounts to follow for college football fans and bettors. The more specialists you can track down to deliver valuable information, the better hands you'll be in when it comes time to start placing bets.
On that note, I can think of five other college football authorities who deserve a follow on your end.
Diligently follow the experts featured on this page and browse through the post below. You'll turn into a college football pundit in no time.
AUGUST
Casino of the Month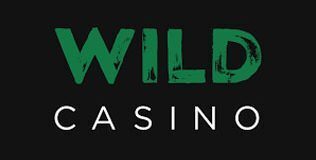 Welcome Bonus
250% up to $5,000
Read Review
Visit Site