The Best College Basketball Twitter Accounts to Follow

Armed with a shade under two million followers on Twitter, Jay Bilas is probably the most popular and well-known college basketball analyst on the internet. The former Dukie has no shame expressing his own beliefs and is as bright of a mind as there is in the industry.
Bilas authors what is indeed one of the best college basketball Twitter accounts, however, it's not the only one that's worthwhile. Especially for college basketball bettors who are looking for information and data to help sway their predictions.
I'll quickly run through eight others that might pique your interest.
Heat Check CBB
Accounts that deliver informative articles for college basketball without dabbling into other sports and leagues are few and far between. Enter Heat Check CBB.
Designed for serious fans and bettors, @HeatCheckCBB is stockpiled with niche college basketball blogs.
Fantasy College Basketball: 2021-22 NCAA Leagues, Rankings, Picks, Where to Play
Duke Basketball: Could Mark Williams Be the ACC's Most Improved Player?
Most Impactful 2021-22 College Basketball Transfers
Underrated Freshmen Who Could Have Huge Seasons in 2021-22
Virginia Tech Basketball: Is Storm Murphy the Nation's Most Underrated Addition?
Just make sure you set aside plenty of time – Heat Check CBB produces upwards of 10 or so posts per week.
SI College Hoops
College basketball is a big part of what Sports Illustrates covers. So much so that they've dedicated an entire Twitter page just to NCAAB.
Anchored by trusted writers Pat Forde and Jason Jordan, the @si_ncaab page offers perceptive exposure to the sport year-round.
This article on the five highly anticipated commits in the 2022 class is a prime example of the types of inside scoops this account provides.
Andy Katz
Host of @MarchMadness – the official home base for all things come bracket time – Andy Katz is synonymous with college basketball.
Similar to how Adrian Wojnarowski and Adam Schefter made their names reporting on the NBA and NFL, respectively, Katz stays in his lane and sticks to covering NCCAB.
Thanks to establishing strong relationships with coaches and athletic directors around the country, the longtime ESPN employee is one of the central figures in today's landscape of reporting on college basketball.
Seth Davis
Like Andy Katz, Seth Davis is absorbed with all things having to do with the college hardwood. Between writing pieces for The Athletic and offering commentary on CBS Sports, Davis can always be found contributing in a valuable way.
One of the keys to gaining an edge when betting on college basketball online is to scour for as much "hidden information" as you can track down. Is somebody hurt? Is a team extra motivated because there was a death within the program?

Top Tip
Follow Seth's account, he does a lot of the dirty work for you.
Evan Miyakawa
Between following Andy Katz and Seth Davis, you'll be covered in terms of accessing breaking news. Those seeking accounts offering more of an analytical approach to college basketball, be sure you're following Evan Miyakawa.
This PhD candidate at Baylor applies a distinct set of statistics to form what he calls, BPR.
Rather than try and sum up what makes Evan's BPR such a useful resource, hear from Miyakawa himself.
"We have created an advanced statistical metric, Bayesian Performance Rating (BPR), to quantify how successful a team or player is, using play-by-play data and advanced box-score metrics. This metric is predictive in nature, which means that each rating is fine-tuned to predict performance in future games."
You can learn more about Bayesian Performance Rating (BPR) here.
32 Analytics (Formally College Basketball Refocused)
The self-proclaimed "PFF of college hoops," @32_Analytics is another data-driven Twitter account devoted to college basketball. What makes this account unique compared to others that provide stats is its patented grading system.
Just like PFF "grades" football players relative to their efficiency, College Basketball Refocused does the same thing for CBB players.
Here's an example.
Despite the loss to USC, Oregon's Eugene Omoruyi and Chris Duarte posted the two highest efficiency game scores of the Sweet Sixteen.

1. Eugene Omoruyi • 33.4
2. Chris Duarte • 32.7

Omoruyi + Duarte = 66.1 eff. score ?

Rest of team = -0.90 eff. score ?

??? pic.twitter.com/Il3twcE5iQ

— 32 Analytics (@32_Analytics) March 29, 2021
College B-Ball Ref
If you like searching for statistics and crunching numbers, chances are you are familiar with Sports-reference.com. It's by far the most official and organized tool when it comes to looking up stats for different athletes and teams.
By perusing this account that links to their college basketball-specific pages, you can literally look up just about anything you want about college basketball stats. Simply scanning this account's timeline will open your eyes to all sorts of tidbits.
Take for example the following.
After the 2021 National Final, many accounts were celebrating Jared Butler for dropping 22 points and 7 assists in Baylor's upset victory over Gonzaga. This account showcased that Butler was the first player since Dave Sieger in 1988 to register at least 22 points and 7 assists in a National Championship.
Adam Finkelstein
Host of The Upside podcast and one of the leading CBB scouts for ESPN, Adam Finkelstein is the brains behind ESPN's college basketball recruiting headquarters.
Those interested in who's signing where and/or rankings for CBB recruiting classes, should start getting acquainted with Finkelstein's work.
If a high-profile prospect decides to skip college and instead heads to Overtime Elite or overseas, count on Adam providing all of the details. If a player decides to reclassify or decommits from a program, Finkelstein stays on top of that sort of stuff too.
And don't worry if it's mid-season or the off-season, Adam's Twitter page takes no breaks. It's constantly plastered with NCAAB news related to the recruitment process.
College Basketball Betting Tips
Familiarizing yourself with the best Twitter accounts for college basketball won't guarantee any profits. However, it'll keep you in the loop with lots of insightful information that'll help you formulate opinions.
To add a bit more substance to your foundation of college basketball betting resources, here are some more ideas.
Follow Mike Schmitz or Jonathan Givony if you want to stay clued in on all things surrounding the NBA Draft. Follow our free college basketball picks page if you simply want predictions for individual games.
Those ready to branch into college football, I've laid out the best Twitter accounts to follow on that front as well.
September
Casino of the Month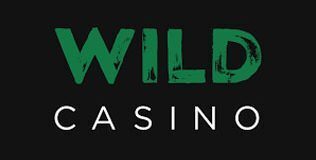 Welcome Bonus
250% up to $5,000