Best CFL Players in 2021 – Ranking the 6 Best CFL Stars Right Now

After cancelling the 2020 season, the CFL has reached the end of the 2021 regular season. It's been exciting to have football back in Canada, and the best time of the season is coming up next.
With the 2021 season ending, I felt this was a good time to look back at the best players. These six stars will compete for the Most Outstanding Player award and/or Most Outstanding Defensive Player.
Let's discuss the biggest CFL stars in 2021.
6. Jackson Jeffcoat, DE, Winnipeg Blue Bombers
The Winnipeg Blue Bombers have a few defenders that could've made this list. Ultimately, I felt Jackson Jeffcoat represented their best option.
Jeffcoat has been a sack master this season. His nine sacks trail only A.C. Leonard and Jonathan Woodard for most in the league. Unlike those players, Jeffcoat has been able to force turnovers at a high rate.
Check out where he stands among the league leaders in forced fumbles.
Jackson Jeffcoat: 4
Willie Jefferson: 3
Shawn Lemon: 2
His top performance came early in the season against the Toronto Argonauts. Jeffcoat had three tackles, two sacks, and a ridiculous three forced fumbles. Surprisingly, that was one of two games the Blue Bombers lost in 2021.
From there, Jeffcoat never slowed down. He never went more than two straight games without recording a sack. That includes a two-sack game in Week 12 against the BC Lions.
Maybe we should've seen this big season coming. Before the 2021 season, the last time we saw Jeffcoat, he was dominating the Grey Cup.
4 tackles
2 sacks
1 forced fumble
Right now, Winnipeg looks bound to repeat as champions. In our latest Grey Cup odds update, they came in as the big favorite. That's in large part to Jeffcoat and the defense as a whole.
Together, they lead the league in points per game and yards per game.
For the last few years, Willie Jefferson has been the star of the Blue Bombers defense. He remains one of the best players, but is it possible Jeffcoat has taken over that star role? Let's call it a 1A-1B situation.
It'll be fun to watch Jeffcoat try and lead this defense to a second straight Grey Cup.
5. Eugene Lewis, WR, Montreal Alouettes
The Montreal Alouettes have one of the best offenses in the league. They rank second in points per game and lead the league in yards per game. A big reason for that is superstar wide receiver Eugene Lewis.
Lewis gave everyone a glimpse at his potential with a strong 2019 season.
He had 72 receptions, 1,113 yards, and five touchdowns. This season, we've seen him elevate his game.
62 receptions
994 yards
9 touchdowns
I know the stats look worse but it's important to note he has only played in 13 games this season. That's five less than 2019. In terms of per game averages, Lewis is having a much better season.
In Week 5, we saw Lewis' first big performance of the season. He put up five receptions, 120 yards, and two touchdowns in a big 51-29 victory over the Ottawa Redblacks.
Two weeks later, he had a season-high eight receptions for 112 yards and a touchdown.
Finally, his best performance of the season came in Week 12 against the Toronto Argonauts. Lewis went off for seven receptions, a season-high 156 yards, and two touchdowns. Their dominant 37-16 victory marked their fourth in a row.
Lewis and Jake Wieneke have spearheaded the Alouettes passing attack all season. Wieneke is the only other player in the league with nine receiving touchdowns.
It's great to see Lewis find success in the CFL. He wasn't a big-time player in college and never made the NFL. Now, Lewis has established himself as one of the best wide receivers in the CFL.
He was an all-star in 2019 and there's no reason to believe he won't be one in 2021. He should be fun to watch in the playoffs.
4. Michael Reilly, BC Lions, Quarterback
Coming into the season, Michael Reilly was No. 6 on TSN's top 50 players for 2021. The 36-year-old has had a storied career in the CFL.
He won the Grey Cup twice, won Most Outstanding Player in 2017, and led the league in passing yards from 2016-2018.
Even as he gets older, Reilly remains one of the best players in the game.
Check out his numbers from the 2021 season
69.0 completion percentage
3,283 passing yards
14 touchdowns
6 interceptions
99.2 efficiency
Among quarterbacks that have started at least 10 games, Reilly ranks top three in each category.
Another factor to his game is his rushing ability. Reilly led the league in rushing touchdowns in 2017. Since returning to the Lions in 2019, Reilly's rushing numbers are down but he is still making an impact.
In his first six games of the season, Reilly posted 300+ yards four times. His best showing came in Week 6 against the Ottawa Redblacks.
22/26
319 passing yards
4 touchdowns
27 rushing yards
Following a 4-2 start, the Lions had a complete collapse. They went on a seven-game losing streak and will miss the playoffs.
Reilly did have a strong close to the season with 290+ passing yards and four touchdowns in weeks 13-15. He also had 64 rushing yards and a rushing touchdown in that span.
Ultimately, that's the biggest knock on Reilly. Everyone else on this list plays for a playoff team. I understand Reilly has done his job but there is something to be said for leading your team to the playoffs.
Also, it wasn't like they were a fringe contender. They are three games behind the Calgary Stampeders for the final playoff spot.
Even so, his numbers and accomplishments are enough to earn a spot in my top five.
3. A.C. Leonard, DE, Saskatchewan Roughriders
The top spot for a defender belongs to A.C. Leonard. Leonard has been in the CFL for six years and continues to improve.
After failing to record a sack in 2015, he had five, five, six, and nine, respectively, over the next four years. Now those came in seasons where he played in 16 and 17 games. In 2021, Leonard missed three games with a suspension.
Check out his numbers in 10 games
38 tackles
10 sacks
1 interception
1 forced fumble
1 fumble recovery
He is tied with teammate Jonathan Woodward for the league lead in sacks.
If Leonard played 17 games this season, his pace would be 65 tackles and 17 sacks. That would by far set a new career high.
In Week 2, Leonard had four tackles and two sacks against the Hamilton Tiger-Cats. In his return from suspension in Week 9, Leonard had another two-sack performance.
Including Week 9, Leonard had at least one sack in five of his last six games. Here are his overall numbers from that stretch.
30 tackles
7 sacks
1 forced fumble
Leonard seemed like a different player. It's no coincidence the Saskatchewan Roughriders went on a five-game winning streak in that span.
Saskatchewan will enter the playoffs as the No. 2 seed in the Western Division. Their Division Semi-Final matchup will come against the Calgary Stampeders.
In three games against Calgary this season. Leonard has 15 tackles and three sacks.
The Roughriders lost two of their three games to Calgary this season, but that home-field advantage should help their case.
Leonard continues to heat up at the right time. I think we'll see him play his best football of the season in the playoffs.
2. William Stanback, RB, Montreal Alouettes
If there's going to be a non-quarterback to win the Most Outstanding Player Award, it would be William Stanback.
The Montreal Alouettes running back has been nothing short of amazing this season. His 1,163 rushing yards are 262 ahead of the next best running back. It's even more impressive when you realize he missed two games this season.
His 6.1 yards per carry are the most for a player with over 35 carries.
This big season shouldn't surprise anyone. Stanback was an all-star in 2019 after rushing for 1,048 yards and five touchdowns. It's impressive how much better his numbers are in less games.
Stanback had a great start to the season with 18 carries and 112 yards. He posted 110+ rushing yards in weeks five, seven, and eight. In Week 12, Stanback had a career performance.
24 carries
203 yards
1 touchdown
That performance came in a big victory over the Toronto Argonauts.
In Week 14, Stanback had his sixth 100+ yard rushing game of the season.
He wasn't a big player in the passing game but had between 21-25 receiving yards four times.
It wasn't the best season for Montreal as they finished 7-6. Luckily, that was enough to clinch the final playoff spot in the East Division. They will face the Hamilton Tiger-Cats in the Semi-Finals.
I'd like to see how Stanback performs in that matchup. In two games against Hamilton this season, he failed to clear 60 rushing yards. He also had 12 carries in each matchup. It might be wise to give him more carries for this matchup.
Whatever happens in the playoffs, it doesn't change that Stanback has had a great season. He was the unanimous Most Outstanding Player for Montreal and will likely be an all-star.
1. Zach Collaros, QB, Winnipeg Blue Bombers
For those following the CFL, this shouldn't surprise anyone. Like the NFL, the Most Outstanding Player Award almost always goes to a quarterback. Zach Collaros is the best quarterback who plays for the best team.
Collaros had a great college career at Cincinnati but never made the NFL. He bounced around the CFL, playing for five different teams in eight seasons. Collaros eventually made his way to the Winnipeg Blue Bombers in 2019.
He helped Winnipeg win the Grey Cup in 2019. This season, he has been the best player in the league.
Zach Collaros stats this season
70.2 completion percentage
3,112 passing yards
20 touchdowns
6 interceptions
111.6 efficiency
Right now, they are a league-best 11-2 and have clinched a spot in the West Final. As I mentioned before, they are the favorite to win their second straight Grey Cup.
Collaros has led a passing offense that is second in points per game and passing touchdowns.
For the most part, Collaros didn't have many monster performances. He was very consistent, passing for 200+ yards in all 12 of his games.
The lone exception to that came in Week 9 against the BC Lions.
28/33
417 yards
2 touchdowns
Three weeks later, he had 267 yards and his lone three-touchdown game of the season. That also happened to come against the Lions.
It's been a fantastic season for Collaros and the Blue Bombers offense. They have been the best team in the league and look poised to win a second straight Grey Cup.
On a stacked Winnipeg team, it was Collaros who won the team's Most Outstanding Player.
At this point, it's basically a guarantee that he'll win Most Outstanding Player for the first time in his career.
Betting on the CFL
The 2021 CFL season has brought us a few new superstars. When you look at TSN's preseason top 50 players, Michael Reilly is the only top 10 player that makes my list.
Aside from him, William Stanback was the only other player in the top 25. A.C. Leonard wasn't in the top 50.
I'm sure people will have a different opinion but when I look at the numbers, these are the six players that stood out to me.
Next week, the 2021 CFL playoffs will begin. If you'd like to check out the odds and place a bet, make sure you check out the Canada betting page.
September
Casino of the Month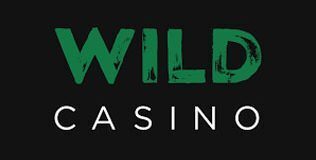 Welcome Bonus
250% up to $5,000