Hide Bonus Offers
| | | | | |
| --- | --- | --- | --- | --- |
| #1 | BetOnline Sports | 60% Up To $1,000 | Visit Site | BetOnline Sports |
| #2 | Bovada Sports | 50% Up To $250 | Visit Site | Bovada Sports |
| #3 | BetUS | 125% Up To $2,500 | Visit Site | BetUS |
| #4 | Everygame | 100% Up To $500 | Visit Site | Everygame |
| #5 | MyBookie | 100% Up To $1,000 | Visit Site | MyBookie |
Ranking the 8 Best Celebrity Poker Players of All Time

There are many great gambling games at the casino, but nothing is more popular than poker. Professional poker players have made millions, but what about celebrities?
Celebrities have found time to hit the poker table despite their intense schedules over the years. The best celebrity poker players have put their skills to the test to win big tournaments and bring in cash, too.
These eight celebrities have no problem rolling the dice, and have become known for their performance at the poker table. Some you'll know, while others may surprise you. To pay respect to the best celebrity poker players of all time, let's go over the top eight.
8. Shannon Elizabeth
Shannon Elizabeth burst into the spotlight for her role in the American Pie movie series. She moved into the poker scene in the mid-2000s. Elizabeth began playing poker at a young age, but she didn't play professionally until 2005.
She participated in the 2005 World Series of Poker. Elizabeth had a strong showing, but she failed to win any money. However, that set the stage for an impressive performance in 2006.
Sixth-place finish at the W Las Vegas Poker Invitational
Win at the Nicky Hilton New Year's Eve Poker Tournament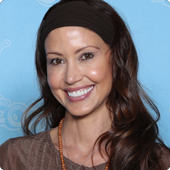 Following those victories, Elizabeth proclaimed poker as her second career. She stated she was in the casino two to three times a month. She was well on her way to becoming one of the top celebrity female Poker players.
In 2007, Elizabeth participated in the NBC National Heads-Up Poker Championship. Elizabeth nearly took home the crown, finishing third.
Unfortunately, we haven't seen much of her lately in the poker world. She has reportedly only played in one game since 2010. Elizabeth has made over $200,000 in her poker career, however.
That poker career didn't help her in Season 1 of Celebrity Big Brother, but maybe it's something she'll return to again soon. Whether she does or not, she'll still go down as one of the top celebrity poker players in history.
7. Jean-Robert Bellande
Jean-Robert Bellande is among the celebrities playing poker, but his celebrity status comes second. Bellande participated in Survivor: China but finished eighth. Since then, he has been a full-fledged Poker player.
His Poker career began a few years before appearing on Survivor: China. Bellande finished third in the 2005 World Series of Poker, earning just over $200,000. He followed that up by winning the 2005 Winnin' o' the Green tournament.
Bellande nearly won his first bracelet in the 2008 World Series of Poker. He had to wait a long time, but he finally redeemed that loss in 2018.
ICYMI: #Survivor China's Jean-Robert Bellande won a #WSOP poker tournament, a first-place bracelet and $616k+ in prize money. https://t.co/uikWNGbDSo

— Surviving Tribal (@SurvivingTribal) July 2, 2018
He won over $600,000 by winning the $5,000 No-Limit Hold'em Six-Handed. That had to feel good after his near-miss in the 2008 World Series of Poker. Bellande also finished runner-up in the 2015 World Series of Poker Player's Championship.
One thing people can appreciate about Bellande is he's active on social media. He is always sharing information about his poker career. Overall, he has won nearly $3 million.
Bellande continues to add to his earnings. We should see his earnings grow over the next few years. Truthfully, you could consider him a Poker player that is a celebrity.
6. Sam Simon
Sam Simon might not be as well-known as actors, but he played an instrumental role on a FOX show called The Simpsons. You may have heard of it, considering it has been around for 30 years. Simon served as one of the creators.
Simon's best game was Texas Hold'em. If you're unfamiliar or just need to brush up on it, feel free to check out our guide to Texas Hold'em. Simon learned the game as a child and developed into one of the top players. He participated in the World Series of Poker from 2007 to 2011.
His biggest victory came in the 2007 World Series of Poker No-Limit Texas Hold'em Poker tournament. Simon became the first millionaire to hold the title.
The first of many 💸 for Simpsons co-creator Sam Simon. #TodayInPokerHistory we remember the poker playing philanthropist. 🙏 pic.twitter.com/WlYeHQchNP

— PokerGO News (@PokerGOnews) October 14, 2019
In 2010, he took home just over $57,000 in the Winnin O' The Green. His card games with other celebrities became so popular that it became a show. Sam's Game featured Simon and other celebrities playing poker.
Simon earned $23,000 in his final poker tournament in 2011. Unfortunately, he died in 2015 after a battle with colon cancer. Simon earned $362,900 in his poker career. There's a good chance Simon would be higher on this list if he could've played longer.
5. Jason Alexander
Jason Alexander played a starring role in one of the biggest sitcoms in the 1980s and 1990s. Alexander played George Costanza in Seinfeld. He played many more roles, but there's no doubt that Seinfeld thrust him into the spotlight.
Alexander began to participate in celebrity poker tournaments in the mid-2000s. He appeared on Bravo's Celebrity Poker Showdown. Alexander made several appearances, winning the final table in the eighth season. Alexander earned $500,000 for the charity of his choice.
He played in the 2007 and 2009 World Series of Poker. He lost on the second day of the 2007 World Series of Poker but finished in the top 30 percent in 2009.
Alexander appeared on NBC's Poker After Dark. He doesn't have as much professional experience as other celebrities, but Alexander has an extensive Poker background. His professional earnings are just under $30,000.
He took an eight-year break from professional tournaments but returned in 2018. Could we see him more in the near future?
Alexander's success in all poker tournaments makes him one of the best celebrity poker players. He could move up this list with more tournament appearances.
4. Matt Damon
It's hard to spotlight one role for Matt Damon because he has had so much success in his acting career. However, poker players know all about his role in the 1998 film Rounders. Damon plays a college student who plays poker to help his friend pay off loan sharks.
The same year, Damon made his first appearance in the World Series of poker. Doyle Brunson, better known as "Texas Dolly," eliminated Damon from the tournament. The appearance was likely a promotion tactic, but it started a Poker career for Damon.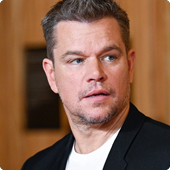 Damon hasn't appeared in many professional tournaments, but that doesn't mean he isn't one of the top celebrity poker players.
In fact, his only professional earnings were in the 2011 World Poker Finals. Damon participated in the $250 No Limit Hold'em – Deepstack Bounty. He finished 45th, but that was enough to earn $540.
Damon was in the 2010 World Series of Poker No Limit Hold'em event one year before.
We haven't heard much lately about Damon playing professional Poker, but he likely remains active behind the scenes. I imagine he continues to rack up wins with other celebrities. He is one of many actors that play poker.
While Damon is one of the top celebrities that play poker, he also ranks high for his role in Rounders. See where he lands in our ranking of poker players in the movies.
3. Tobey Maguire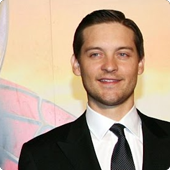 Just about everyone knows Tobey Maguire for his starring role in the Spider-Man franchise. You might not know that Maguire is one of the best celebrity poker players.
Maguire tried his hand at poker in 2004. Professional poker player Daniel Negreanu took him under his wing. He helped develop Maguire, who joined the group of famous people that play poker.
He won over $20,000 in his first two tournaments. Maguire won less than $2,000 in his next two tournaments, but he cleaned up in his final two tournaments in 2004.
2004 Festa al Lago III Poker Tournament ($17,967)
2004 National Championship of Poker ($95,480)
Maguire finished fourth in the first tournament but picked up his only professional victory in the 2004 National Championship of Poker. He earned over $30,000 across four live poker tournaments in 2005.
He has participated in the World Series of Poker multiple times. The 2007 World Series of Poker marked his most recent appearance in a live poker tournament. Maguire took home just under $40,000. Overall, he had made $218,000.
Perhaps the most newsworthy aspect of his Poker background is his involvement in Molly's Game.
2. Ben Affleck
Like Matt Damon, Ben Affleck has an extensive resume in Hollywood. He has won many awards for his acting and directing. Affleck has also won a ton of money at the poker table.
Affleck's success in casino games began with blackjack. Affleck took home $800,000 in 2001 playing blackjack. He learned how to play Poker from Annie Duke and Amir Vahedi.
Many celebrities that play poker don't have a marquee victory on their resume. However, we can't say that about Affleck. Check out the top finishers in the 2004 California State Poker Championship.
Ben Affleck ($356,400)
Stan Goldstein ($204,930)
Charles Pacheco ($106,920)
Affleck went up against professional poker players and won over $350,000. That's impressive for a professional poker player, nonetheless, a celebrity. The only unfortunate part is he only made two appearances in live Poker tournaments.
Like Tobey Maguire, Affleck was a major player in Molly Bloom's underground Poker games. In 2014, the Hard Rock Casino in Las Vegas banned Affleck after they accused him of counting cards.
Affleck might not have many appearances in live poker tournaments, but his overall winnings are clear $1 million. That's why we consider him one of the best celebrity poker players.
1. Jennifer Tilly
Jennifer Tilly might be an Oscar-nominated actress, but people likely know her more for her Poker success. There's no denying Tilly is the best female celebrity poker player.
After her father gave her a World Series of Poker video game, Tilly learned how to play Poker. From there, she was off and running.
She won the 2005 World Series of Poker Ladies' No-Limit Texas hold'em event to earn her first bracelet. She became the first celebrity to win the tournament, taking home over $158,000. Less than three months later, she won $25,000.
Jennifer Tilly playing poker is art pic.twitter.com/WKFSOIC3Xv

— 🐴🍝 Hantai (@supsuphannah) April 24, 2019
It's hard to recap all her success in poker because she has profited in many tournaments. That alone should tell you she's the best celebrity female poker player.
Aside from the 2005 World Series of Poker, Tilly's biggest win was in the 2010 Bellagio Cup VI. She played in the $5,000 + 180 No Limit Hold'em, winning nearly $125,000. She continues to stay active in the World Series of Poker, earning over $30,000 in 2019.
It's fair to wonder if her first career is acting or Poker. Either way, there's no denying Tilly has had much success in the casinos. She has made millions playing poker.
Who is the Best Celebrity Poker Player?
Many celebrities have tried their hand at poker, but only a select few have had enough success to make big money. These eight celebrities stand out for their prominence and success in big tournaments. They won't be confused with the top poker players in history, but they have still proven their worth at the table.
I doubt many people will argue with Jennifer Tilly being the best celebrity poker player. Her success should have its own tier. If nothing else, she's by far the best female celebrity poker player.
One of the best aspects of poker is that anyone can play. Players can continue to refine their skills by checking out the best online poker rooms.