Ranking the 10 Best Movies Set in Casinos

One of the most underrated types of movies throughout history has been set in casinos or related to gambling. These films portray suspense, excitement, bliss, depression, desperation, comedy, and much more.
There have been many casino films throughout history, but not all of them are winners. That's sparked an idea for us to rank the ten best casino movies ever.
If you're planning to go on a trip to the casino sometime soon, it's a perfect time to rewatch some of these great films. On the other hand, maybe you've never seen them before, so it could also be time to change that.
10. Croupier
The 10th spot in our best casino films rankings is the 1998 British film, Croupier. The story follows Clive Owen as Jack Manfred in his career as a croupier or card dealer in a casino. Jack is a writer, but he hasn't had his breakthrough just yet.
After landing the croupier job in the local casino, he quickly becomes obsessed with his job and is immersed in the gambling business. His fellow croupiers aren't the cleanest handlers themselves, breaking many rules such as cheating and having romantic relationships.
Jack ends up being one of those rule breakers, sleeping with another co-worker, Bella, even though he has a girlfriend, Marion. His relationship with Marion is ended when he reveals the one-night stand with Bella.
A gambler named Jani is kind to Jack and tries to become his friend, which is another casino violation. After succeeding, Jani reveals that there's a planned robbery of the casino and asks Jack to be the inside man on the job. Jani fools Jack by showing him fake bruises she said she got from other gamblers.
Jack is offered $20,000 to be the inside man, with half of it upfront. Marion shows up and wants to get back with Jack but finds out about his criminal activity. She ended up deleting a critical voicemail that said when the time of the robbery would take place.
Marion is later killed due to her attempt to foil the robbery attempt.
He begins to write about himself, describing a character who enjoys seeing gamblers lose. His book is finished later in the movie and is published anonymously. It does very well, but Jack's life doesn't change much.
It's a great film with a darker tone throughout. The idea behind a croupier who is in a robbery attempt is interesting, but it seems to cost him internally.
9. 21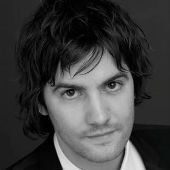 21 might not be one of the absolute best movies about casinos, but it cracks our top 10. The reason for that is because it's based on a true story, which is rather interesting. You might have heard of counting cards before, but the MIT Blackjack Team was the best at it.
They started in 1979 and were able to win millions from casinos for about 20 years. Six MIT students taught themselves card counting and traveled to Atlantic City to play Blackjack.
After the group became established, it's estimated that they started winning $160 per hour at the casino. The scene in the movie where they show card counting could be one of the most accurate depictions out of the many films that try to explain it.
I wouldn't say that the storyline or acting is top-level, but it's exactly what we are looking for in our list. The portrayal of card counting is the main focus, but there are other elements in the film, such as jealousy, the rush of excitement, losing sight of the real world, and more.
Ben (Jim Sturgess) becomes an unreliable team member during school, which upsets his friends. His love for Blackjack has blinded all of the other aspects of his life. One of his classes ends up being marked as "incomplete," which means he can no longer graduate.
Yet another example of the extreme highs and lows you get from gambling is heavily portrayed in the film. Even when you have a system that gives you a higher chance of winning, you can still become lost in your other important interests like your friends, family, and general well-being.
Check out these seven lies about card counting that many people believe if you're interested.
8. The Gambler
It's important to know that we aren't talking about the 2014 film The Gambler but the 1974 original version. Mark Wahlberg's adaptation just wasn't as good as the original starring James Caan.
Wahlberg's performance failed to impress, with a critic describing it as, "He may not be right as a precocious, self-loathing intellectual, but he's very much at home playing a ****head who's gotten in too deep."
On the other hand, Caan's performance as Axel received high praise, such as, "We become so absolutely contained by Axel's problems and dangers that they seem like our own."
Axel Freed is a New York City professor whose gambling addiction gets the best of him. He ends up having a huge $44,000 debt that he owes to his bookie, Hips, who's threatened Axel if he doesn't get the money soon.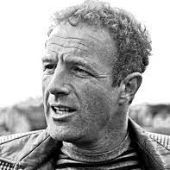 His mother was a doctor and could give him the money but heavily disapproved. Instead of taking it directly to his creditors, Axel gambles it away. He wins a lot of money at first but loses $50,000 in the late seconds of a Lakers' game.
Maybe it's because he didn't use the top NBA betting sites.
One of Axel's students was the star of a college basketball team, who he asked to shave points in his upcoming game. He said they could win the game by no more than 7 points. The student agrees, and Axel pays him $5,000.
Axel then goes to a pub, where he gets into trouble with a prostitute and her pimp. He knocks out the pimp, but the prostitute slashes him across the face with a switchblade. That's when you see Axel completely lost it after he smiles creepily in the mirror with his cut.
The movie is all about the pros and cons of risk-taking. Yes, Axel does get into a lot of trouble in the gambling world, but he also risks his life several times.
7. Molly's Game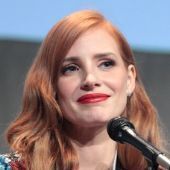 Coming in at number 8 is a very underrated film called Molly's Game. The story is about Molly Bloom, played by Jessica Chastain, who was a potential Olympic skier. She suffered a career-ending injury and moved to Los Angeles to be a waitress at a club.
The club is called "The Cobra Lounge," which is visited by many high-profile people like celebrities, athletes, and more. Molly earned a ton of money through tips and got a feel for running games by herself.
Her manager's name is Dean Keith (Jeremy Strong), who is infuriated by Molly's success in his business and ends up firing her. Luckily, Molly built strong connections with her clients and started her own poker business.
She starts off running the games but wants to kick things up a notch. That's when things take a turn when Molly ends up running games with different mafias and even becomes addicted to drugs.
The FBI arrests Molly for her involvement in the operation. She hires Charlie Jaffey (Idris Elba) as her lawyer. She's offered a deal to turn in hard drives and information about her clients in exchange for her money back but declines and pleads guilty in her case.
In the end, Molly's Game is quite underrated and should be considered one of history's top 10 casino movies. It graded well on Rotten Tomatoes with 82% from critics and an 84% audience score.
The box office was a respectable $59.3 million ($30 million budget), so there's a good chance you haven't seen it yet. It's a great film, but it's also a good reason why you should play at the best online casinos rather than try to run your own illegal operation.
6. Casino Royale
How about a bit of action for the next of our best movies about casinos. We have another classic movie about the famed 007 agent James Bond. Casino Royale came out in 2006 and is arguably the best film in the Bond franchise.
It was Daniel Craig's first movie in the famous role of the MI6 agent. He was tasked with stopping a terrorist attack behind the hands of Le Chiffre, an evil financier. Le Chiffre was plotting an attack on the company called Skyfleet, an aerospace manufacturer.
He shorted the stock with the knowledge of the attack, betting against the general public. Bond was able to stop the attack, costing Le Chiffre an incredible financial loss of around $100 million. Le Chiffre organizes a Texas hold 'em tournament to get his money back in Montenegro.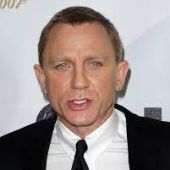 The cold stares across the poker table were incredibly tense throughout the movie. Le Chiffre is one of the most fearsome villains in gambling movies, with a signature look of a scar and discolored eyeball.
Many emotions of poker are portrayed in that scene. The other poker players feel confident in their hands, but the next player to lay down their cards has a better hand at every turn. Bond is the last to reveal that he has a straight flush, winning the hand and infuriating Le Chiffre.
The box office for the film was incredible at $616.5 million, while the budget was $150 million. Critics also loved it, giving it a 94% rating on Rotten Tomatoes and said, "Casino Royale takes things back to the start for James Bond with a new actor and delivers one of the best films in the franchise."
Mads Mikkelsen did an incredible job in the villainous role of Le Chiffre. Check out where he lands on our best gambling movie villains rankings.
5. Rounders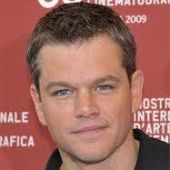 Another of the best gambling movie villains is in the 1998 film Rounders. Teddy "KGB" is an antagonist of the story, and John Malkovich does an incredible job in the role. Of course, you could say the main antagonist of the story was the main character, who was the main cause of his own issues.
Matt Damon stars as Mike McDermott, who's a gifted poker player in addition to being a law student. Mike dreamt of winning the World Series of Poker but didn't have much experience. He then joins underground Texas hold 'em tournaments hosted by Teddy "KGB" but is overconfident.
His $30,000 bankroll was gone in a single hand, leading to him promising his girlfriend that he'll quit poker to focus on school. After a couple of months, Mike's friend Lester "Worm" Murphy is released from prison.
Worm cheats at poker, and Mike shows him the underground tournaments, allowing him to play under Mike's credit. Mike is eventually tempted back into playing games, ruining his relationship with his girlfriend.
Mike returns to play in KGB's underground tournament, the exact spot where he lost all his money the first time. He wins the first session, goes up $20,000, and goes to leave. KGB then taunts him into playing more games, but Mike discovers his tell.
Once Mike wins, KGB throws a tantrum and has his guys beat up Mike. He then decides against this and says to pay the man his money. Mike was able to settle all his debts to several different people and then headed to play in the World Series of Poker.
You might think that Casino Royale was a better movie overall than Rounders, but we are looking for the top casino-themed movies, not the best action films.
4. The Cooler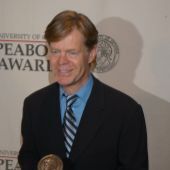 Next on our list of the best movies about casinos is the 2003 film The Cooler. The story follows Bernie Lootz, played by William H. Macy, whose presence at gambling tables brings bad luck to others.
He was hired as a cooler at the Shangri-La casino, where Sheldon "Shelly" Kaplow (Alec Baldwin) is the manager. Natalie Belisario (Maria Bello) also works there as a cocktail waitress. After an aggressive customer threatens Natalie, Bernie steps in to save the day.
This sparks an interest between the two, but Shelly nudges Natalie in Bernie's direction. Shelly did this because he didn't want Bernie and his aroma of bad luck to leave the casino. However, after Natalie and Bernie's relationship grows more real, Bernie's bad luck skills fade.
Shelly reminds Natalie that he said just to date him, not fall in love with him. He sends her away, and Bernie's good luck goes with her. However, Natalie was truly in love with Bernie, and she came back for him.
Bernie won a lot of money in craps and tried leaving town with Natalie. Shelly sent a cop to kill them, but Bernie's good luck must have caused a drunk driver to hit and kill the cop. That allowed the couple to drive away and finally escape.
At the end of the day, luck is the biggest factor when it comes to gambling. The Cooler is one of the top casino movies because it shows how Bernie's luck changed for the better. It may seem like you have had a streak of bad luck recently, but it could change at any moment.
If you're feeling lucky, be sure to head over to these live online casinos to win big.
3. Ocean's Eleven
Like Casino Royale, the next film is not only one of the best casino movies: it's one of the best in general. Ocean's Eleven is a classic movie that inspired many great sequels and reboots as well.
The film came out in 2001 with massive stars like George Clooney, Matt Damon, Brad Pitt, Julia Roberts, and more.
Clooney plays Danny Ocean, who was recently released from prison and almost immediately violates his parole. He travels to California to meet up with his partner in crime, Robert "Rusty" Ryan (Brad Pitt) and plans a heist.
Ocean plans to simultaneously rob the Bellagio, the Mirage, and the MGM Grand casinos, which Terry Benedict owns. First, they go to their friend and former casino owner, Reuben Tishkoff, who agrees to fund the operation.
Danny and Rusty recruit eight other members to help carry out the plan, which is beautifully planned out to every little detail.
The video footage of them robbing the vault was a fake vault used to trick Benedict. Benedict fell for their plan and had his guards load their remote-controlled trucks. Despite this, he decides to have his guys follow the vehicles.
After they busted into the trucks, they found that the money wasn't in there. Instead, the SWAT team was the group robbing the casino and storing the money in their bags.
Danny and Benedict meet face to face, which leads to Danny tricking Benedict into saying he would give Tess up in exchange for the money, who was Danny's ex-wife and Benedict's current girlfriend.
Benedict has Danny arrested for violating his parole, but Danny and his crew had the bigger victory at the movie's end. There are not a lot of actual casino games being played in the movie but robbing three casinos at once is quite the gamble. It also made one for one of the funniest and best movies set in a casino.
2. Casino
Given the title, Casino has to be one of the top casino movies. The 1995 Martin Scorsese film starred Robert De Niro, Joe Pesci, Sharon Stone, James Woods, and more. Sam "Ace" Rothstein is the story's main character, who is sent to run the Tangiers Casino by the Chicago Mafia.
Sam was a gifted sports handicapper and quickly doubled the casino's profits. Remo Gaggi is impressed back in Chicago, so he sends Sam's childhood friend Nicky Santoro to help protect him.
Nicky starts causing issues within the casino due to his criminal activity. This makes Sam angry because it brings unwanted attention their way. However, this doesn't seem to bother Nicky, who calls in his brother and other acquaintances to help him commit more crimes.
Sam falls in love with Ginger, while Nicky is banned from all casinos. Ginger has a con-man boyfriend, Lester Diamond, who is seen accepting $25,000 from her. Nicky beats him up, leading to Ginger becoming addicted to drugs and alcohol.
Later, Nicky and Ginger have an affair, which creates even more conflict between the two lifelong friends. Ginger dies of an overdose, while Sam nearly dies in a car explosion. Sam thinks that Nicky was attempting to kill him.
The bosses become sick of Nicky and order him and his crew to be beaten to death in a cornfield. Sam ended up going to San Diego to do it all over again.
In the end, Casino is one of the best casino films for many reasons. The themes of the lust for money and power are thick, while meaningful friendships are ruined along the way.
1. The Sting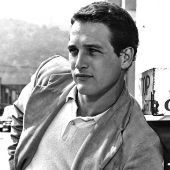 You must have been expecting the next best casino motion pictures at some point. Undoubtedly, The Sting belongs on our list after releasing in 1973. Paul Newman as Henry "Shaw" Gondorff, Robert Redford as Johnny "Kelly" Hooker, Robert Shaw as Doyle Lonnegan, and more made up a stellar cast.
Set in the Great Depression, the movie starts with a pigeon drop con led by Johnny Hooker. Luther Coleman and Joe Erie help Hooker, but the former retires and tells Hooker to go to Chicago to meet Henry Gondorff.
Gondorff was on the run from the FBI and was known to be a great con-man. The pair eventually meet up and plan to take on the terrifying Doyle Lonnegan. They planned to trick Lonnegan into betting on their off-track betting parlor, which their colleagues would be running.
Gondorff also buys into Lonnegan's high-stakes and private poker game aboard the 20th Century Limited.
As you can see, Gondorff was able to infuriate Lonnegan by acting out and mispronouncing his name. Nothing seemed to top that better than outcheating him at his "gentleman's" game and Gondorff saying, "you owe me fifteen grand, pal."
The duo later tricks Lonnegan into betting $500,000 on a horse race but demands his money back after a mistake. Then, smartly, Gondorff and Hooker shoot blanks at each other to trick Lonnegan and are able to escape.
What makes The Sting such a perfect fit for our best casino movies is that there are many forms of gambling in it. The poker scene is an all-time classic, while there's also horse racing and more. On top of all that, running cons is one of the biggest gambles you could make.
The 10 Best Movies Set in Casinos
That concludes our 10 best casino movies, with The Sting taking the top spot.
In the end, there are many of the best casino-related films throughout history, but they can't all be on the list. It's not a surprise that casino movies do very well portraying extreme highs and lows, with everything in-between.
If you plan a trip to the casino soon, watch one of these classic films to set the tone right. A lot of these can be used for different occasions as well. Casino Royale and Ocean's Eleven are great action films, The Cooler has more romance, while Casino has a little bit of everything.
You might be thinking that we are missing out on the horror genre, but don't worry; we have the best horror movies set in a casino for that too.
Although it may seem like a lot of the best casino films might seem one-dimensional from an outside perspective, they provide a ton of depth for the viewer. If you're looking to do some gambling instead of watching a movie, be sure to head over to the best online gambling sites.
AUGUST
Casino of the Month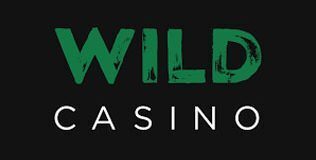 Welcome Bonus
250% up to $5,000
Read Review
Visit Site