Hide Bonus Offers
| | | | | |
| --- | --- | --- | --- | --- |
| #1 | BetOnline Sports | 60% Up To $1,000 | Visit Site | BetOnline Sports |
| #2 | Bovada Sports | 50% Up To $250 | Visit Site | Bovada Sports |
| #3 | BetUS | 125% Up To $2,500 | Visit Site | BetUS |
| #4 | Everygame | 100% Up To $500 | Visit Site | Everygame |
| #5 | MyBookie | 100% Up To $1,000 | Visit Site | MyBookie |
The Best Betting Opportunities in January 2021

Every month brings different gambling options, and January 2021 is no exception. There will be plenty of ongoing sports leagues but also one-off competitions, esports tournaments, TV shows, and a lot more.
I've gathered a list of the most popular events for those of you wondering what to bet on in January 2021. I cover the best betting opportunities this month, so you can explore them and pick the ones that suit your knowledge and experience.
Ongoing Sports Betting Opportunities in January 2021
First in line are the ongoing sports leagues and competitions in January. They bring some of the best-betting markets this month, so you should consider them carefully.
NFL Playoffs
The NFL 2020-21 regular season might be over, but the Playoffs are just starting. The road to the Super Bowl begins in January, and there will be plenty of action throughout the month.
We begin with the Wild Card Round from January 9th, and by the end of the month, we'll know the two divisional champions.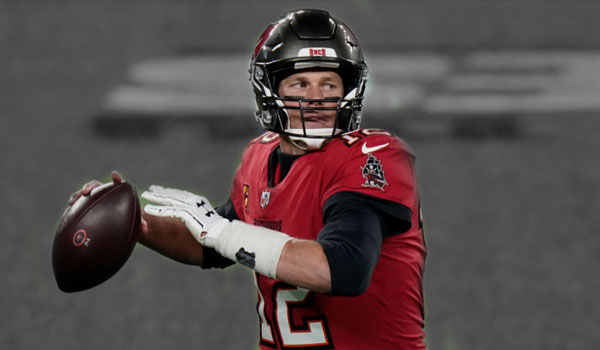 Our team of football experts will deliver NFL betting picks for every single clash from the competition, and you can find plenty of more useful posts on our NFL blog section.
NBA Regular Season
The start of the NBA regular season has been pretty wild, and we saw a ton of surprising results already. The action will continue in January, and there are hundreds of games on the schedule. They will tell us a lot more about the teams and their chances to qualify for the playoffs.
If you know basketball, that's among the best betting opportunities this month. Don't forget to check our NBA daily picks for a constant stream of predictions by our league experts.
Start of the NHL Regular Season
A nice bonus to those who wonder what to bet on this month is the return of ice hockey in the USA.
After a lot of speculation and delays, the NHL 2020-21 season was scheduled to start on January 13. There will be some changes in the league that have to be mentioned.
The NHL regular season will be reduced to 56 games, and there will be different divisions. All Canadian teams will be in the North Division because of travel restrictions. Here's how the teams are distributed.
| | | | |
| --- | --- | --- | --- |
| North | West | Central | East |
| Calgary | Anaheim | Carolina | Boston |
| Edmonton | Arizona | Chicago | Buffalo |
| Montreal | Colorado | Columbus | New Jersey |
| Ottawa | Los Angeles | Dallas | NY Islanders |
| Toronto | Minnesota | Detroit | NY Rangers |
| Vancouver | San Jose | Florida | Philadelphia |
| Winnipeg | Saint Louis | Nashville | Pittsburgh |
| | Vegas | Tampa Bay | Washington |
What we know for sure is that hockey will be back, and it represents one of the most exciting betting opportunities in January 2021!
Non-Stop Soccer Action
The biggest European soccer leagues have almost reached the half-way point in their seasons, and it has been a wild ride. The English Premier League looks unpredictable at this point, with multiple teams fighting for the title.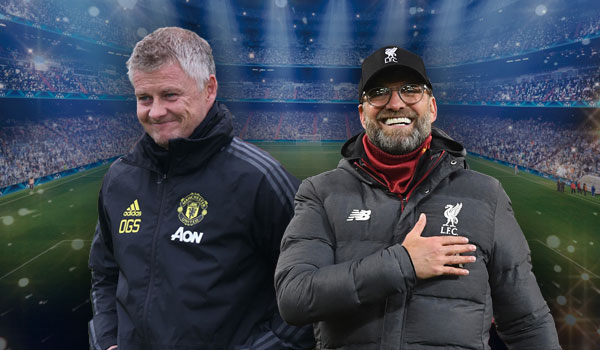 Juventus might be dethroned at last in Italy, while Atletico Madrid is leading the way in Spain. There's plenty of time to turn it around, and a good winning run in January can spark a strong push in the later stages of the season.
Here's a list of the top leagues that will be available for betting in January.
English Premier League
German Bundesliga
Spanish La Liga
Italian Serie A
French Ligue 1
English FA Cup
You can find them all covered alongside other soccer tournaments from all over the globe in our soccer picks section.
And let's not forget that the January transfer window is open, and we will likely see plenty of deals all around Europe!
More Sporting Events to Bet on in January 2021
If you want something on top of the regular stuff and wonder what to bet on in January 2021, that's unique, I've got you covered. There are plenty of one-off sporting events that deserve your attention.
UFC 257: Conor McGregor vs. Dustin Poirier 2
You can find many entertaining matches throughout the month across different fighting sports and organizations, but I simply can't ignore Conon McGregor's bout against Dustin Poirier.
Love him or hate him, the Irishman is an artist in the octagon, and he should face an opponent that has improved dramatically since their last meeting. If you add the retirement of Khabib, this clash will be crucial for the future of the lightweight division.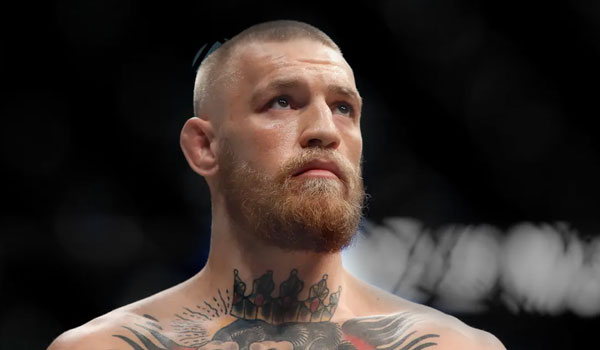 If you view this as one of the best betting opportunities in January 2021, check out our post with the top places to bet on UFC 257.
WWE Royal Rumble 2021
Most people believe that pro wrestling doesn't belong to sports, but I disagree. The outcomes might be scripted, but the athleticism that these men and women bring is simply outstanding and deserves huge respect.
If you follow the sport, you know that January is reserved for the WWE Royal Rumble. It's the first big PPV show of the year, and it includes two major battle royal matches that lead to a title shot during the WWE WrestleMania later in the year.
Check out the early Royal Rumble 2021 odds and my thoughts on the potential winners if you want to tackle the show.
2021 College Football Playoff National Championship
One could argue that this is part of the 2021 NCAA football schedule and belongs in the ongoing league's column. And yet, the final game of the season that determines the country's best team deserves special attention.
Alabama will face Ohio State in a clash that could feature some future NFL stars. It should be an entertaining game considering how strong both offenses are, so tune in on January 11 to watch and bet on it.
Other Sporting Events in January 2021
There are other less popular events that deserve mention and could deliver out-of-the-box wagering options for people who don't know what to bet on in January.
Snooker 2021 Masters
African Nations Football Championship (soccer)
Darts 2021 Masters
2021 Pro Bowl
2021 Judo World Masters
Esports Tournaments in January 2021
The esports betting industry has been growing rapidly in the past few years, and the expectations are for a strong 2021. January starts with a bunch of exciting competitions, here's what you need to know about them.
| | | | |
| --- | --- | --- | --- |
| Game | Tournament | Starting Date | Prize Pool |
| CS:GO | Blast Premier: Global Final | January 19 | $1,000,000 |
| CS:GO | DreamHack Open January 2021 | January 27 | TBA |
| Dota 2 | DreamLeague Season 14 | January 18 | $205,000 per region |
| LoL | LEC 2021 Spring | January 22 | TBA |
| LoL | LPL 2021 Spring | January 9 | TBA |
| LoL | LCK 2021 Spring | January 13 | TBA |
| LoL | LCS 2021 Spring | January 15 | TBA |
| VALORANT | Champions Tour | TBA | TBA |
As you can see, there are a ton of esports betting opportunities this month for those of you looking to make some money! All big LoL leagues are starting, Riot is about to launch a new VALORANT competition, while traditional giants like CS:GO and Dota 2 are going strong too.
Introducing the official global circuit for professional @PlayVALORANT competition // Welcome to the 2021 VALORANT Champions Tour. pic.twitter.com/AIhlpmnvQl

— VALORANT Champions Tour (@ValorantEsports) November 24, 2020
And I've only covered the major events! There are so many minor tournaments that will run during January 2021 that I simply can't add them all here. Feel free to check the best gambling markets for this month of our top esports sportsbooks for more info.
Other Gambling Opportunities in January 2021
After going through the major sports and esports highlights, let's check some of the other betting options this month. January traditionally features plenty of entertainment events, and 2021 is not an exception.
The Bachelor Season 25
If you love betting cash on TV shows, the Bachelor Season 25 is your best option for gambling in January 2021. The show will run throughout the month, and you will be able to meet the contestants and the bachelor.
When you have a good idea of what's going on, you should probably visit our post on how to bet on the Bachelor season 25 post for more information and recommended sites.
63rd Annual Grammy Awards
You will also have the chance to place some real money wagers on the Grammy Awards that are about to take place on the last day of January. There are plenty of categories, and the following video can help you with more information about them and the nominations for 2021.
If you see some good wagers in there, check our latest guide to the 2021 Grammys for more information on how and where to bet on the awards.
Final Words
I've tried to cover the best betting opportunities in January 2021 here, but I'm sure that I might've missed some interesting events. Feel free to share them in the comments below to help other people who are still not sure what to bet on this month.
If you have big gambling plans, I also recommend that you check the latest bonuses and promotions for January. The list includes plenty of real money offers that can boost your results.