Hide Bonus Offers
| | | | | |
| --- | --- | --- | --- | --- |
| #1 | Bovada Sports | 50% Up To $250 | Visit Site | Bovada Sports |
| #2 | BetUS | 125% Up To $2,500 | Visit Site | BetUS |
| #3 | MyBookie | 100% Up To $1,000 | Visit Site | MyBookie |
| #4 | Everygame | 100% Up To $500 | Visit Site | Everygame |
| #5 | BetOnline Sports | 60% Up To $1,000 | Visit Site | BetOnline Sports |
Best Betting Apps and Sportsbooks to Bet on the 2021 NFL Draft Online

A few years ago, betting on the NFL Draft was a bit of an afterthought. Not many sports betting websites offered wagers, and it just was not something that had taken off.
Fast forward to now, and most of the best sites for betting on the NFL offer all kinds of NFL Draft props.
If Super Bowl betting is the NFL's Oscars, then betting on the NFL Draft is pro football's Golden Globes. It is an interesting market, as so much of the pricing and decision-making when it comes to bets is based on guesswork.
Ultimately, not even the best NFL Draft gurus know for sure what will happen, while player free falls and draft day trades can completely shake up mock drafts.
All that plays into NFL Draft betting being a ton of fun, and if you can get on the right side of it, it can be quite profitable.
The question, of course, is where to bet on the 2021 NFL Draft for real money. The best landing spot for betting on the draft can change yearly, as sites switch up the promotions they offer, and they don't always push out the same bets.
I'll walk you through the best betting sites and apps for the NFL Draft in 2021.
BetUS – Trusted Sportsbook for 25 Years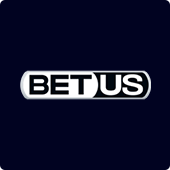 There are a few things you should look for when deciding where to bet on the NFL Draft, but ranking #1 is reliability.
Can you trust a site? That is the big question, and BetUS is among the best 2021 NFL Draft betting sites just based on longevity and reliability alone.
BetUS has been around since 1994, and while they have changed hands since their inception, the customer service and products offered have only improved since then.
They're more than just a safe, reputable sportsbook that's been around for nearly three decades, of course.
BetUS is among the leaders in wager versatility and competitive odds, while they also offer killer promotions.
Oh, and this is probably one of the more mobile-friendly sportsbooks out there. Yeah, that's right, BetUS is even among the best NFL betting apps out there.
Check out their latest sign-up bonus and site review or give them a visit.
MyBookie – Industry Leader in Prop Bets and Promotions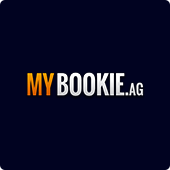 I don't mean to sell MyBookie short with the tag line above, but if you ask me, it's best attribute is an amazing array of prop bets.
No matter the betting market, MyBookie is notorious for pushing out creative props with competitive pricing.
The versatility and volume are pretty tough to match, and this is especially important when betting on such a wide-ranging market like the NFL Draft.
There is more to betting on the draft than simply who goes #1 overall, and great NFL Draft betting sites like MyBookie get that.
On top of crushing the NFL Draft props game, MyBookie is also one of the best sports betting sites when it comes to promotions and bonuses.
I know, you could try to say that about everyone, but seriously, MyBookie is constantly hyping up major events with special themed promos. They're sure to do the same for the draft in 2021 and beyond, as well.
The tough part (for you) is deciding which promos and bonuses to take advantage of. For the best one they're offering currently, as well as their site review, check out the table below.
BetNow – The Easiest Way to Bet on the NFL Draft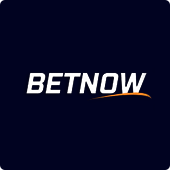 Every site has its own thing. Some have the best promos, others have the most props, and others have the best odds.
BetNow is pretty good at just about everything, but the thing that separates them from the rest when narrowing down the best 2021 NFL Draft betting sites is their ease of use.
This can sometimes hinder their offerings in terms of prop volume and other bets, but BetNow has a smooth and easy-to-navigate interface, and nothing about their site or process is going to confuse you.
For some, it isn't about the best bonuses or all the fancy stuff. You might just want to go to a site, place a bet, and get out. If that's your goal, BetNow is perhaps the top NFL Draft betting site to use right now.
Luckily, they're not so one-dimensional. They're one of the easiest NFL Draft betting sites to use, but they still offer great bonuses, promotions, wagers, and competitive pricing.
Take a closer look at BetNow via our review or visit the site for yourself.
Bovada – Still Where the Line Originates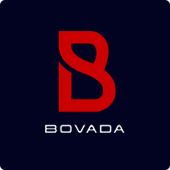 One of the titans of the NFL betting industry is Bovada. This site basically embodies everything I've gone over already, as it executes literally every aspect of online sports betting at an elite level.
I'm not necessarily ranking these sites as I go here, so be sure to keep Bovada on your list when looking for the best apps to bet on the NFL Draft.
Famously dubbing itself the site "where the line originates", it still feels like that seemingly archaic tag line holds true.
I turn to other sites for prop bets at times, but where do I go first to check for odds? It's almost always the tried-and-true Bovada.
Bovada issues props and lines faster than just about anyone, they have tireless customer service, they have endless prop bets, and their pricing is usually quite competitive.
Don't just take my word for it, though. Look at their best current bonus, as well as our thorough site review.
BetOnline – Jack of All Trades, Master of Props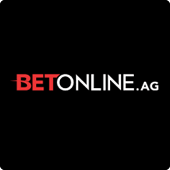 I know, I put MyBookie on quite the "awesome at prop bets" pedestal, but more than one site can be great when it comes to props, right?
Sure, why not? Either way, BetOnline certainly at least rivals MyBookie, as they're often one of the first betting apps I personally turn to for props.
That's certainly the case for 2021 NFL Draft props, and will be the case for years to come. Their selection is always diverse, and their pricing is competitive.
Looking for a unique prop that probably doesn't exist anywhere else? I'd go to BetOnline first.
Want the same, tired NFL Draft props that everyone else is pushing out, but want a better price? BetOnline is often the way to go in that regard, as well.
While they crush it when it comes to NFL Draft prop bets, BetOnline is also among the best sites when it comes to promos, bonuses, and overall versatility.
See how they grade out in our site review, and then give them a visit to see what bets they're offering for this year's draft.
Advice for Betting on the 2021 NFL Draft
My first piece of advice for betting on the 2021 NFL Draft is to find a site to place wagers at. If you use the 2021 NFL Draft betting sites and apps above, you should be on the right track.
I'm not really here to tell you where to bet or to point out one amazing site that trumps the rest.
In fact, having several go-to NFL Draft sportsbooks makes a lot of sense, especially with so many sites offering a variety of promotions, bonuses, wagers, and differing odds.
Beyond finding a site to bet on the draft, you should also do your own research. That doesn't mean you have to scout every player, but at least have an idea who the players are that you're betting on.
Keeping an eye on the latest news, team needs, mock drafts, and player rankings should also be useful 2021 NFL Draft betting tips.
Ultimately, I like to let the pricing do the talking, too. After you find the best sites to bet on the 2021 NFL Draft and put in some time to really feel good about your bets, just let the odds sway you.
Beauty (and betting value) is forever in the eye of the beholder, so only you can know what feels like amazing value. Just don't be gun shy when you come across an awesome bet/price that your research indicates is worth targeting.
Whatever you do, my main hope is threefold; you now have an idea as to where to bet on the NFL Draft this year, you win some cash, and you have fun watching this year's draft.
Love the draft? Hit up some more of our 2021 NFL Draft content below.