Best Bets for WrestleMania 36 – My Top Picks and Tips

We're only a couple of days away from WrestleMania 36. The Show of Shows will take place over two nights in 2020, so we will enjoy the action on both the 4th and 5th of April. There are several championship fights on the card, as well as some complementary bouts.
That opens the door to many betting opportunities. Some of you might not know that, but you can actually bet on the WWE with real money. I've selected my best WrestleMania 36 picks and tips over the past several days, and you can find them all here.
Drew McIntyre Over 1.5 Claymore Kicks vs. Brock Lesnar
Let's start my collection of WrestleMania 36 picks with a rather unusual bet. MyBookie offers you the chance to place a wager on the number of Claymore Kicks that Drew McIntyre will perform successfully in the match against Brock Lesnar.
The bookmaker has set the line at 1.5 of them, so two would be enough to win if you go for the over. Considering the fact that this is McIntyre's signature move and that he used it multiple times during his recent encounters with Brock Lesnar, I believe we will definitely see two Claymores during the Show of Shows.
The price you can get for the over option is -240. It might seem a bit short, but I think this is one of the safest wagers for WrestleMania 36.
Elias to Beat King Corbin
Most eyes will be on the main card and the championship fights, which is completely understandable. But you shouldn't underestimate the betting potential of some of the bouts that won't draw so much attention.
A good example of such a fight is the encounter between Elias and King Corbin. The odds suggest that the bookmakers have no idea who's going to win this one. It's a coin toss according to most top WrestleMania 36 betting sites.
And yet, I think that Elias is the one that will claim the victory. He's been having a great time since returning to the main roster in 2017, and King Corbin has been on a downward spiral recently. I think another defeat makes sense here, and the price of -110 for Elias to win looks solid.
My fellow writer Ben Morris has the same opinion and has published a complete Elias vs. King Corbin preview for those of you who want to read more about the fight.
Becky Lynch to Defeat Shayna Baszler
Most people believe that it's time for Becky Lynch to taste defeat after almost a year as the RAW Women's Champion. She will face the relentless Shayna Baszler, who will be hungry for success after losing her NXT title to Rhea Ripley.
The Queen of Spades is a nasty opponent, and we all saw that match coming when she bit Lynch's neck. I think that a lot of fans didn't like that move, and they will be happy to see Baszler lose.
This might be enough for WWE to go with another title defense for Lynch here, and the price of +140 for her to retain the title looks like one of the best WrestleMania picks right now.
NXT Women's Championship, Method of Decision – Pinfall
This is another wacky WrestleMania prop bet that caught my attention, and it's once again available at MyBookie. The betting site offers three options here: submission, pinfall, or any other for the match between Rhea Ripley and Charlotte Flair.
While you can never rule out surprises in WWE, I think we will witness one of the classic ways to end a match here. Pinfall looks like the best option to me, as I expect a long battle in this encounter.
The young and rising Ripley and the legendary Flair will take turns to beat the opponent to the point of complete exhaustion. Under such circumstances, the pinfall looks like the method of victory that makes the most sense.
The price of +100 makes it one of the best bets for WrestleMania 36, in my opinion.
Rob Gronkowski Official Match at WrestleMania 36 – No
I had a lot of doubts if I should include this one, mostly because Rob Gronkowski is bound to make his debut in WWE eventually. He already did that as host and will be on the same duty during WrestleMania 36, of course, but this wager is related to his potential participation as a wrestler.
The legendary NFL tight end is going to fight sooner or later, and we might even see some buildup during WrestleMania 2020. Gronk already had a confrontation with King Corbin, and he will be there during the Show of Shows.
And yet, I don't think we will see Gronkowski in an official match so soon. WWE will want to build some hype and promote any potential clash.
That's why I believe that he won't have an official match during WrestleMania 36, and the price of -700 might be short, but it's worth it as one of the safest bets.
More WrestleMania 36 Betting Tips
My top WrestleMania 36 picks are not the only thing that can help you make better betting decisions for the Shows of Show. Our team covers the 2020 edition of WrestleMania extensively, and you can find all the posts under the WWE category of our blog.
We also have a complete WrestleMania 36 betting guide that features useful information about the event, odds for all matches, tips, and much more.
AUGUST
Casino of the Month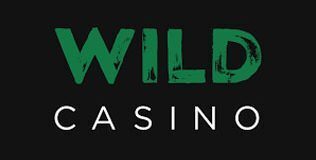 Welcome Bonus
250% up to $5,000
Read Review
Visit Site