Best Bets to Win The Voice Season 18 – Live Shows Preview and Predictions

We are finally to the live shows on The Voice. We think.
Nothing is normal thanks to the current state of the world, and that understandably puts what would normally be an exciting live edition of The Voice up in the air.
As recently as April 21st, it's been made clear that NBC is moving forward with The Voice 2020. The show will not be shot like it usually would, but the remaining contests figure to compete in isolation.
This changes the game, as some performers may not sound as good in this odd setting, or their showmanship could be lost with no fans there to get the juices flowing.
On the other hand, some singers may thrive in a more acoustic setting. It makes betting on The Voice season 18 difficult. Then again, the fact that there still aren't any odds for who will win The Voice season 18 also makes that a bit problematic.
There should be The Voice 2020 odds at some point, though. You can review my The Voice 18 predictions, where I highlighted several singers.
Joei Fulco's power and grit had me backing her to win, but things could change with the live shows coming and a more finite list of contenders to work with.
That said, she still makes my list of best bets to win The Voice season 18. Despite the field being 16 singers deep, I've narrowed my The Voice 2020 favorites to just four artists (one from each coach's team).
Joei Fulco
Let's start with Fulco, who was my pick to win season 18 of The Voice the last time I offered predictions.
She continued to impress by ousting the talented Levi Watkins in The Knockouts, this time displaying some more country soul than ever before.
Fulco can use her MMA skills to floor you, but her voice is much more effective in doing that. Through her three amazing performances, she's only proven more and more how diverse her talent really is.
Fulco is my pick to emerge from Team Blake, but keep an eye on Toneisha Harris, who has amazing power and just may be her biggest competition in this group.
Cedrice
It may just be me, but Kelly Clarkson's team is not that strong this year. She's a very good coach, but the talent pool just didn't go her way.
She probably knew that, which is why she snagged Cedrice via the steal option. It was quite the theft, too, as Cedrice is amazing and narrowly lost out to the aforementioned Toneisha Harris.
Cedrice is incredibly talented, but she also has a nice story.
A Very Special San Diegan! Cedrice performs tonight on The Voice! But she's more than just a singer. She's an inspiration, as I found out when I met her in 2012. Here's a preview of my story that will air on #NBC7 News at 4 & 6. @cedricemusic pic.twitter.com/kfBTlTgwj7

— Artie Ojeda (@ArtieNBCSD) April 20, 2020
You absolutely need to consider Micah Iverson's tone, the power of Mandi Thomas, and the emotion Megan Danielle brings to the table. But Cedrice is easily the most talented singer of this group and brings all of those special qualities to the table in one compact package.
Mike Jerel
John Legend has a loaded team, and it got even better when he snagged CammWess. Each of his singers have their own flair and give you an interesting option, but nobody is as smooth as Mike Jerel.
I had Jerel listed among my top favorites to win The Voice 18 not too long ago, and he has to stick due to his crazy upside.
Jerel just wowed with his take of "Versace on the Floor," edging out the insanely talented Darious Lyles (how was he not stolen??). I want to see more versatility out of him before I back him to win this whole thing, but the combination of tone and range are there.
Roderick Chambers
Nick Jonas has a pretty eclectic squad. Allegra Miles is probably his more versatile performer, but I think she loses out just barely to Roderick Chambers, who makes everything he does look seemingly effortless.
Chambers didn't run into much of a battle in having to kick Tate Brusa to the curb, but he's still displayed a beautiful, soft tone throughout his performances.
These artists are all doing covers and putting their own spin on famous songs, but they only truly stand out when they can either make it their own or make you forget it's a cover at all.
Chambers does that, and he makes it look incredibly easy. He hasn't even begun to show The Voice fans what he's capable of.
The Voice Season 18 Prediction
The Voice season 18 live shows are slated to begin May 4th, which hopefully gives NBC and all of these artists plenty of time to push out a good product.
By then, there is a pretty good chance The Voice odds will emerge. You'll have a better indication as to who the true favorites are, as well as which The Voice sleepers could be worth targeting for elite betting value.
For now, you have to go with the eye test, as well as expert analysis and predictions. Personally, I see no reason to back off of my previous pick of Joei Fulco.
Every judge has noted her power, range, and versatility. I am admittedly a little worried if a different setting could hinder what she brings to the table (she really owns the stage), but there's still no denying that voice.
She looked like the winner with an amazing audition, and ideally, she gets back to that sassy bravado, which really allows her personality to pour into the song and make it her own.
That gives her a real shot to make it to the final, where I presently expect her to go toe-to-toe with Chambers.
If you want more updates, the latest odds, and The Voice 18 predictions, feel free to bookmark our entertainment betting blog.
August
Casino of the Month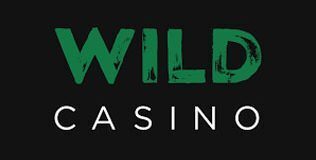 Welcome Bonus
250% up to $5,000