Hide Bonus Offers
| | | | | |
| --- | --- | --- | --- | --- |
| #1 | Bovada Sports | 50% Up To $250 | Visit Site | Bovada Sports |
| #2 | BetUS | 125% Up To $2,500 | Visit Site | BetUS |
| #3 | MyBookie | 100% Up To $1,000 | Visit Site | MyBookie |
| #4 | Everygame | 100% Up To $500 | Visit Site | Everygame |
| #5 | BetOnline Sports | 60% Up To $1,000 | Visit Site | BetOnline Sports |
Best Bets to Make for March Madness Final Four in 2022

It's everyone's favorite time of year. The March Madness brackets have been revealed, and it's time to make your picks. Everyone dreams of having a perfect bracket, but that usually lasts a few hours.
A great way to win your March Madness bracket pool is to have the 2022 Final Four picks. They'll maximize your points when it matters most.
Now we won't quite talk about the teams with the best chance to make the Final Four. Instead, we'll look at the Final Four best bets. These will be the teams I feel present the most value in March Madness. The Final Four odds are via BetUS.
With that, let's look at the best bets to reach the 2022 Final Four.
Gonzaga (-150)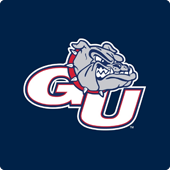 Overall Record: 26-3
Record vs. Top 25 Teams: 5-3
RPI Ranking: 5th
Is there any value in picking Gonzaga going to the Final Four? No, but it's hard to pick against them. Aside from a late slip-up against St. Mary's, Gonzaga dominated conference play. They avenged that loss with a 13-point victory in the WCC Championship Game.
I like them as a top Final Four bet because of their dominant offense. Gonzaga leads the country with 87.1 points per game. They have five players averaging over 11 points, including Player of the Year finalists Drew Timme and Chet Holmgren.
#Gonzaga's Drew Timme and Chet Holmgren were named 2 of the 10 finalists for the Naismith National Player of the Year. GU the only school with two finalists. pic.twitter.com/G3ichhg9Vj

— Theo Lawson (@TheoLawson_SR) March 11, 2022
Timme didn't quite live up to his Wooden Award expectations, but no one will complain about a player averaging 17.5 points and 6.3 rebounds. Holmgren has been outstanding his freshman year, averaging 14.2 points, 9.6 rebounds, and 3.8 blocks.
Gonzaga was likely a popular 2022 Final Four pick before the bracket reveal. I think their region only helps their chances.
The top seeds stopping Gonzaga from the Elite Eight are Arkansas and UConn. We hear both teams among the top upset picks for the first round. Either way, I don't see either beating Gonzaga.
The bottom of the West Region is more challenging, but I feel comfortable making Gonzaga one of my picks for the Final Four.
I'm not alone, either. Anthony Haage has Gonzaga reaching the promised land again in his 2022 March Madness predictions.
Kansas (+175)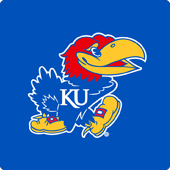 Overall Record: 28-6
Record vs. Top 25 Teams: 6-4
RPI Ranking: 1st
According to the RPI, Kansas is the best team in the country. We saw them on the No. 2 line for much of the season, but winning the Big 12 Tournament was enough to earn them a No. 1 seed.
Kansas' offense looks strong, with Ochai Agbaji, Christian Braun, Jalen Wilson, and David McCormack averaging over 10 points. Agbaji will be the determining factor in Kansas' Final Four hopes.
At full strength, Agbaji is a top-five player in college basketball. However, we saw him struggle down the stretch. He looked better in the Big 12 Tournament, with his best play against TCU.
OCHAI AGBAJI GOT UP ? pic.twitter.com/ZPWQDovK5G

— ESPN (@espn) March 12, 2022
It'll take more than highlight-reel plays for Kansas to pay off as the best bet for the Final Four. Their offensive depth gives them a big advantage over their competitors.
Being on the No. 1 line helped Kansas' Final Four chances. They have a great path to the Elite Eight, with Providence and Iowa being their biggest competition. Iowa is the only team I can see giving them trouble before the Elite Eight.
Honestly, there isn't much competition at the bottom of the Midwest. I like Kansas as one of the best Final Four bets.
Tennessee (+450)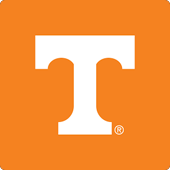 Overall Record: 23-7
Record vs. Top 25 Teams: 7-5
RPI Rankings: 3rd
I'd say it was a big surprise to see Tennessee as a No. 3 seed. Most people had them in that spot before the SEC Tournament, so winning the Tournament would at least move them up to the No. 2 line. That didn't happen, but we can't discount Tennessee as a 2022 Final Four pick.
Even before the SEC Tournament, Tennessee was playing their best basketball. They won nine of their last ten regular-season games, including victories over Texas A&M, Kentucky, and Auburn.
Tennessee since Feb 22:

? 7-0 vs. SEC opponents
? Three ranked wins
? SEC Championship

(via @Vol_Hoops) pic.twitter.com/Xwyyjq0ejx

— NCAA March Madness (@MarchMadnessMBB) March 13, 2022
That's why it was so surprising to see them earn a No. 3 seed. Still, we can't discount them as one of the top picks for the Final Four.
Freshman guard Kennedy Chandler leads Tennessee with 13.8 points per game. What's great about Chandler's game is his efficiency. He has cleared 50 percent shooting in four consecutive games. Chandler is also great on defense, averaging 2.1 steals.
Tennessee shouldn't have an issue reaching the Sweet 16. We could see an intriguing matchup with Villanova, but I think Tennessee takes them down. From there, it'll come down to their ability to beat Arizona.
We've seen them take down top SEC teams. That'll only help their Final Four chances.
Texas Tech (+500)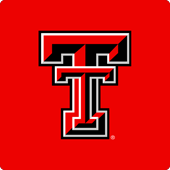 Overall Record: 25-9
Record vs. Top 25 Teams: 7-4
RPI Ranking: 20th
In 2019, Texas Tech made a surprising run to the Final Four, nearly winning the National Championship. Can they do the same as a No. 3 seed in 2022?
Kansas and Baylor received all the attention in the Big 12, but Texas Tech was just as good. They beat Baylor and Texas twice and were a double-overtime loss away from sweeping Kansas. Kansas defeated Texas Tech in the Big 12 Championship Game.
Those big victories give me confidence in Texas Tech as a Final Four best bet.
Texas Tech isn't much for offense, with only two players averaging over 10 points. What they lack on offense, they make up for on defense. Texas Tech's 60.3 points allowed per game ranks 11th.
They have five players averaging at least one steal. Davion Warren leads the team with 1.5 steals per game. It'd be nice to see more on offense, but Texas Tech's defense gives me confidence in them as a Final 4 pick.
There is potential for a Sweet 16 matchup with Duke. Duke can compete with anyone, but we've seen their inexperience hold them back. Something tells me that'll happen again. Can Texas Tech beat Gonzaga to make the Final Four?
Purdue (+500)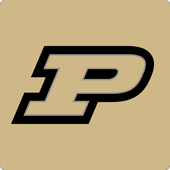 Overall Record: 27-7
Record vs. Top 25 Teams: 5-3
RPI Ranking: 12th
Purdue fell short of winning the Big Ten title, but they have the firepower to be in your March Madness top picks. They swept Illinois and picked up an early-season victory over Villanova.
They have one of the best offenses in the country, thanks to sophomores Jaden Ivey and Zach Edey. Check out the numbers for the duo.
| | | |
| --- | --- | --- |
| | Jaden Ivey | Zach Edey |
| Points | 17.4 | 14.6 |
| Rebounds | 4.9 | 7.8 |
| Assists | 3.2 | 1.3 |
| Field Goal Percentage | 46.2 | 65.5 |
Ivey is a quick guard that can attack the hoop. Edey is a 7'4" center who can handle the paint. They have differing playstyles, but together, they make Purdue one of the best March Madness bets. Overall, Purdue averages the 13th most points in the country.
I think it's safe to say the East Region is the weakest. Baylor is the No. 1 seed, but a recent loss to Oklahoma doesn't scream unbeatable. A potential Sweet 16 matchup between Purdue and Kentucky could be for the Final Four.
They're both great teams, but Purdue presents better value. That's why I have them as my top Final Four pick for the East Region. Can they make their third Final Four in school history?
Illinois (+1000)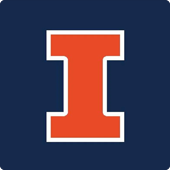 Overall Record: 22-9
Record vs. Top 25 Teams: 4-4
RPI Ranking: 29th
Now we're getting into the longshots for Final Four betting. The best March Madness betting apps will be a good place to bet on these teams making the Final Four.
Illinois won the Big Ten regular-season title but lost in their first game to Indiana. That was a tough defeat as a victory could've moved them up to the No. 3 line. Still, it doesn't change their status as one of the best Final Four bets.
I'd say everyone knows the strength of Illinois. Junior Kofi Cockburn is having another fantastic season.
21.1 points
10.6 rebounds
59.8 field goal percentage
Wooden Award favorite Oscar Tshiebwe is the most dominant player in college basketball, but Cockburn is a close second. He'll be a tough matchup for any team.
If not, Cockburn, Alfonso Plummer, and Trent Frazier can score at a high clip. Illinois will be a top pick for the Final Four if they're all performing at a high level.
Illinois' biggest obstacle to the Final Four is Arizona. Call me crazy, but I believe Illinois can take down Arizona. They've been playing in the Pac-12, which isn't the best competition. Meanwhile, Illinois has been playing tournament-caliber teams all year.
North Carolina (+2200)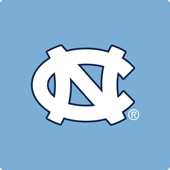 Overall Record: 24-9
Record vs. Top 25 Teams: 2-4
RPI Ranking: 35th
No. Eight seed North Carolina is the lowest seed among my college basketball Final Four predictions. North Carolina was on the bubble for much of the season, but they closed the regular season on a five-game win streak. That stretch included a road victory over Duke.
North Carolina fell short of the ACC Championship Game, but I'm not counting them out in March Madness.
It's hard to discount a team like North Carolina because of their rich pedigree. I know Roy Williams is no longer their head coach, but that doesn't worry me. This team has the offensive potential to be one of March Madness' top picks.
Armando Bacot: 16.5 points per game
Caleb Love: 15.4 points per game
Brady Manek: 14.4 points per game
RJ Davis: 13.3 points per game
When they're firing on all cylinders, they're tough to beat. Armando Bacot nearly won ACC Player of the Year but lost to Alondes Williams. Williams is one of the top players in the 2022 NIT Tournament.
If North Carolina knocks off Marquette in the first round, they'll face No. 1 Baylor. I think North Carolina has the firepower to beat Baylor and make a Final Four run.
USC (+2800)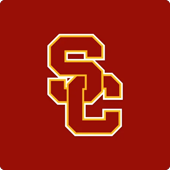 Overall Record: 26-7
Record vs. Top 25 Teams: 1-4
RPI Ranking: 39th
USC is my biggest longshot for a top March Madness pick. They made a surprise run to the Elite Eight last season, but can they take it one step further in 2022?
They didn't have a great end, losing three of their last four games. However, I'd chalk that up to a brutal schedule. They had to play UCLA twice and Arizona. If anything, I think that prepared them for the NCAA Tournament competition.
USC has four players averaging over 10 points, with Isaiah Mobley leading the way.
Some notes on USC:
– USC held 21/33 opponents this season to under 40.0 FG%.
– USC is 20-2 this season when holding opponents to under 70 pts.
– Isaiah Mobley (#3) leads USC with 14.3 PPG, 8.5 RPG, named All PAC-12 First Team in 2022.

Friday: Miami vs USC, 3:15 P.M.#CanesHoops pic.twitter.com/58TI8tZJm2

— Cal Friedman (@friedman_cal) March 14, 2022
Mobley might not be as good as his brother, but he has what it takes to lead USC. USC has multiple scorers, so Mobley doesn't have to do it on his own.
The biggest reason I like USC is their path to the Final Four. They have a potential second-round matchup with Auburn. Auburn spent time No. 1 in the AP Poll, but they finished the season 5-4. I could see USC pulling off the upset.
The other teams in their way are Kansas and Wisconsin. Kansas is a big challenge, but this is a value bet. If USC makes a run, the best 2022 March Madness bonuses could pay out big.
Final Four 2022 Predictions
It's not easy to make Final Four picks for March Madness. It seems like we have teams with no weakness, then they lose in the second round. It's important to keep that in mind as you fill out your bracket and place bets.
I'm taking a bit of a bold approach on my top Final Four picks. I'm going with Texas Tech, Tennessee, Kentucky, and Kansas. In the end, I have Kentucky winning the National Championship over Kansas.
My prediction for March Madness is that most people will have different thoughts. It's the most chaotic tournament in sports, though, so if you want to get it right, you need to think a little outside the box. Part of that is also doing the necessary research to uncover hidden gems and know which supposedly strong teams could falter.
To help you out with your process toward betting on who will reach the 2022 Final Four, check out the 2022 March Madness betting guide.