Best Bets for the First Round of March Madness 2021

Let's take a break from all of the Final Four talk and zero in on Friday's and Saturday's first-round action. Specifically, the best first-round bets.
A lot of people get caught up and trying to pinpoint the upsets, which isn't a terrible idea if you're submitting your bracket into a large pool. Those of you who are betting on March Madness and are looking to make money from game to game, this page should be right in your wheelhouse.
I'm not here to be fancy or to make any bold proclamations. I'm simply trying to steer you toward profitability, so you're loaded up with ammo to fire shells into the rest of the NCAA Tournament. With that, here are the best bets for the first round.
Ohio (+7.5) vs. Virginia
Virginia's 2018 team became the first #1 seed to lose in the opening round in the history of the NCAA Tournament. The Wahoos were better back then, and Ohio is much more explosive than UMBC. Throw in the 7.5-point cushion you can latch onto at some of the best March Madness betting sites and I'm calling this one a "green-light special."
On paper the Cavaliers are the #4 seed with all sorts of pedigree, it's natural to assume they'll clobber a team that finished 5th in the MAC. Then again, when you assess Virginia's resume, who did they beat that was so impressive?
They played some tough teams, namely Gonzaga, Florida State, and Virginia Tech. The problem is they got blown out on each occasion. UVA lost to NC State and Duke down the stretch (non-tournament teams) and average just 68.6 points per game.
Now let's flip the coin.
The Bobcats stroll into the tourney riding all sorts of momentum as winning the MAC Tournament was their only ticket to the Big Dance. Not only did they win the MAC Final – but they also bludgeoned Buffalo in the process.
It's time we all start getting acquainted with the name Jason Preston, Ohio's 6'4" PG who Jay Bilas refers to as the "LaMelo Ball of the 2021 NCAA Tournament."
Talk about perseverance, here's a kid who got no college offers and had to make his own highlight tapes. Fast forward to today and he's on his way to becoming a first-round NBA draft pick.
Virginia preys upon teams who become stagnant on offense, and that's just not going to happen to this Ohio squad. The Bobcats are 7th in America in assists per game and 22nd in points per game. Five guys average in double figures, four of which average at least 12.4 ppg. They scored at least 84 points in all three of their conference tournament games.
This is a bad matchup for a suspect Virginia team.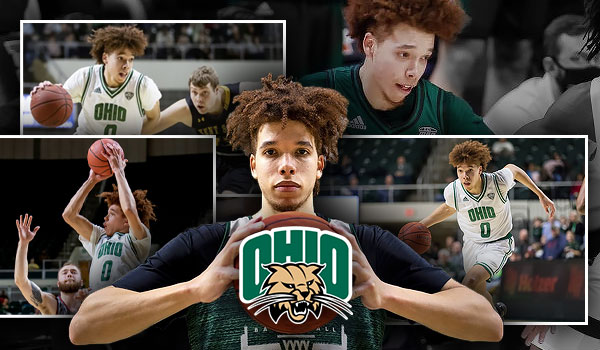 UCSB (+7.5) vs. Creighton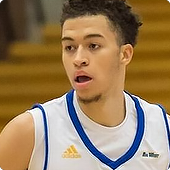 Staying on theme with another team in the West Region who's on upset alert, Creighton can't be feeling great about their situation.
The Bluejays suffered a 25-point loss in the Big East Final to a team that was 12-12 and now get ready to play an underrated group from Santa Barbara.
The Gauchos may or may not come out on top, but they're likely to give Creighton all they can handle on Saturday night.
UC-Santa Barbara is led by senior JaQuori McLaughlin (16.2 ppg, 5.2 apg, 1.6 spg), a 6'4" point guard with a wide-ranging skillset that includes a deadly stroke from outside (over 40% from beyond the arc in each of the last two seasons).
They have a sincere banger down low in Amadou Snow and play terrific perimeter defense (hold opponents to 33.4% 3PT shooting). Their biggest liability is their half-court defense against an orchestrator like Marcus Zegarowski.
I pegged Zegarowski as one of the players to watch in March Madness, but it's possible that Marcus will only have one opportunity to showcase his talent. All in all, gobbling up the 7.5 points of insurance attached to USCB is one of the best first-round bets for March Madness.
San Diego State (-155) to Beat Syracuse
People who don't live on the West Coast are surely in a hurry to pencil in the Orange to beat the Aztecs in Friday night's tilt.
After all, they probably aren't aware that SDSU is 53-6 since the start of last season – a mark that's only bettered by Gonzaga. They likely aren't informed just how good Brian Dutcher's bunch is, or how well they'll match up against Jim Boeheim's team.
Let's start with when the Aztecs are on offense.
San Diego State can exploit Syracuse's zone thanks to being armed with a couple of marksmen. Jordan Schakel (46.7 % three-point shooter) and Terrell Gomez (41.7% three-point shooter) take the majority of the team's outside shots – just in case anyone falls into the trap of thinking SDSU can't shoot the basketball.
MWC Player of the Year Matt Mitchell can wreak havoc in the middle of the zone; he's too strong to be contained. Trey Pulliam (distributor and slasher) and Nathan Mensah (rim protector) excel in their respective roles.
When the team from Montezuma Mesa is on D, that's when I really start to perk up. The Aztecs clock in 7th in the nation in defensive FG % (38.7%), 8th in points allowed (60.6), and 16th in turnover margin (+3.9/game).
The bottom line is Syracuse eked their way into the tournament and is one of the teams that's "happy to be here." SDSU is for real and one of the legit Final Four sleepers.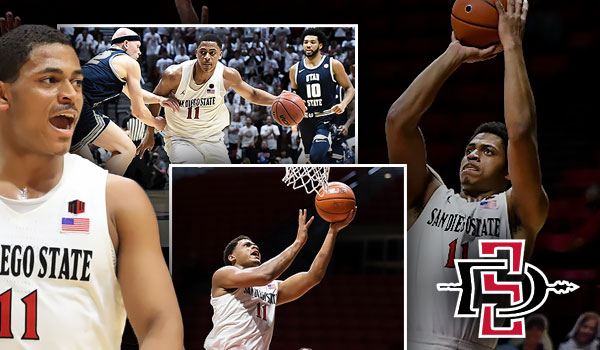 Winthrop (+6.5) vs. Villanova
Collin Gillespie went down on March 3rd. The Wildcats proceeded to lose to Providence and Georgetown – a couple of squads that were both under .500 in Big East play.
Jay Wright is too savvy for me to hop on Winthrop's bandwagon outright, but I see very few versions of Villanova winning this game handily.
The Eagles are guided by a 6'7" senior who you've probably never heard of, but I'll quickly bring you up to speed on who Chandler Vaudrin is. He was the country's leader in triple-doubles in 2017-18, and he led college basketball in triple-doubles once again in 2020-21.
He's a 6'7" point guard who's on a mission to make his presence felt.
"Unranked out of high school, you've heard it. D-2, you've heard it. Come from Walsh (University). So, like, I feel like my thing is kind of going under the radar and unknown….On a personal level, it's just motivation."
Nova's ability to slow it down and work Jeremiah Robinson-Earl in the post is the main concern, but even then, the game shouldn't get away from Winthrop. Look for the Eagles to come down the stretch with a chance to win pull off the upset.
Targeting the Best First-Round Picks for March Madness
Virginia and Villanova don't have the firepower they've had in past tournaments. Ohio and Winthrop are starving for an opportunity to shine on the national stage.
Noah Davis expanded on why UCSB matches up so well against Creighton in his post highlighting four March Madness upset picks in the first round.
As far as the SDSU vs. Syracuse matchup goes, don't be fooled by the name on the front of the jersey. The Aztecs are sneaky good and can make the necessary adjustments to combat the Orange's zone.
Nothing is guaranteed come tourney time so we can't call these first-round locks for March Madness. However, they're bets I feel awfully good about locking in.
September
Casino of the Month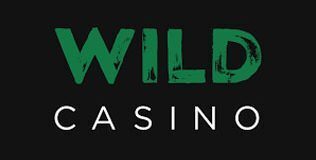 Welcome Bonus
250% up to $5,000