Best Bets for the 2021 Rugby Six Nations Championship

I would bet on this year's Six Nations ending up as one of the most competitive editions of the tournament in years.
Unfortunately, not even the best rugby betting sites online don't offer that market. But there are plenty of other 2021 Six Nations odds and markets that look appealing, and I'm looking forward to sharing them with you today,
Rather than just wagering on the big fixtures, rugby bettors find prop bets an exciting way to making money while gambling on the action. Betting on the Six Nations top try-scorer, for example, is one of the most popular markets for the tournament.
Now, if you'd prefer to get to grips with this year's competition before putting your money down, I've put together a 2021 Six Nations betting guide with odds, predictions, and tips that you can check out.
But if you're ready to dive straight in, keep reading for the best specials and online prop bets for the Six Nations.
2021 Six Nations Top Points Scorer Odds
I've been comparing the odds for Six Nations specials on the best real money rugby betting sites and apps, and have found little difference in what is being offered.
Of course, you should still shop around for the best Six Nations top points scorer odds. That goes for any Six Nations props, for that matter.
With that said, this isn't usually the type of market to take massive gambles on! So, on that basis, let's consider the players likely to help you win your bets on this market.
Owen Farrell's odds make him the favorite. You're unlikely to get any better than +100 odds for Farrell to be the top points scorer, however. England is the favorite to win the 2021 Six Nations, and their star man will likely feature heavily in any success they have.
With France's Romain Ntamack out of the picture, at least for the first half of the tournament, Farrell's odds look more appealing. Ntamack was the top scorer in the 2020 edition of the competition with 57 points, and I would have backed him, if fit, to repeat that feat in 2021.
2020 Six Nations Top Points Scorers
Romain Ntamack
France
57
Jonathan Sexton
Ireland
51
Dan Biggar
Wales
49
Owen Farrell
England
48
Adam Hastings
Scotland
41
Charles Ollivon
France
20
Josh Adams
Wales
15
Leigh Halfpenny
Wales
15
Justin Tipuric
Wales
15
Paolo Garbisi
Italy
12
I believe France will score more tries than any other team, hence more opportunities for conversions. The team's discipline and improved setpiece will yield penalties, so the value is with France's Jalibert at +500.
Those odds make Jailbert among the best bets for the Six Nations in all markets. Especially with Ntamack looking unlikely to get much game time, if any, in this year's tournament.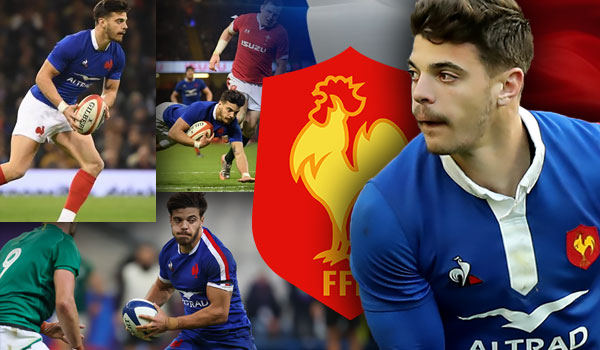 2021 Six Nations Top Try-Scorer Odds
Duhan van der Merwe
+1400
I've covered the top ten candidates here. You can find a more extensive list of 2021 Six Nations odds for the top try scorer by visiting the Betway sportsbook.
Now, if you have any experience of gambling on Six Nations matches, the chances are you have at least considered betting on the top try scorer market at some point.
This year, things are no different, with the top online betting sites for Six Nations matches mostly offering odds on a back ending the tournament with most tries. That's despite France's Charles Ollivon (+3300 this year), a flanker, outscoring everyone in 2020 with four trips over the whitewash.
Ollivon to finish top scorer is not one of my best Six Nations bets for 2021. But his odds are worth a look, considering his prowess and appetite for the try line.
In 2019, England's Johnny May earned the top try scorer award with six tries ahead of Yohann Huget, who scored four. May finished second in the try-scoring department in 2018 with four to Ireland's Jacob Stockdale, who grabbed seven tries en route to a Grand Slam.
If you are betting on the Six Nations top try-scorer in 2021, remember the following points.
Backs will typically score more tries than forwards
The winning team doesn't always produce the most tries
The market is based on individual performance
Players can be tied for most tries scored (such as in 2014 and 2017)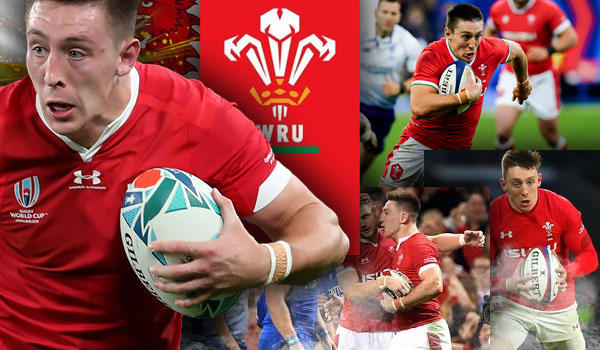 Where is the Value?
A little further down the list, Wales' Josh Adams looks like one of the top bets for the 2021 Six Nations leading try scorer at odds of +4000.
If you didn't know any better, you would think the lethal Cardiff winger — who finished as top try scorer in the 2019 Rugby World Cup — is the best bet for the Six Nations top try scorer.
Just check out Adams' stats in test rugby.
Josh Adams Record in Test Matches
Start
Tries
Matches Won
Matches Lost
Ties
International Matches
29
14
18
11
0
Six Nations
11
6
7
4
0
Rugby World Cup
7
7
5
2
0
But his chances of picking up more 5-pointers than any other player in 2021 are in tatters. Adams was kicked out of the Wales squad just days ahead of the tournament opener for breaching conduct issues and suspended for the first two games of the tournament (against Ireland and Scotland).
For real value, Teddy Thomas at +1200 is one of my best Six Nations bets for the 2021 tournament.
France plays Italy in their first match on February 6, and if I were to bet on the Six Nations highest-scoring game, it would be this one. Wagering on Thomas to finish as the top scorer at these odds will feel good if he gets off to a flying start against the competition's perennial whipping boys.
2021 Six Nations Player of the Tournament Odds
First, the odds here are mostly spot-on. The top two of Antoine Dupont and Maro Itoje are both worth betting on. Not only are they France and England's best players — and integral to their team's chances of winning the tournament — but they are currently the top two men in the sport right now.
If you're looking to make money gambling on the Six Nations, these two could help you achieve that.
Looking beyond Dupont and Itoje, I don't like Tipuric's odds.
As a player, the Osprey is phenomenal and is Wales' in-form star right now. I don't expect Wales to do a lot in this edition of the tournament, however, so that's a bad mark. More than this, a lot of his work goes unnoticed, and that's another reason to look past him.
One of the best Six Nations prop bets online can be found a little further down the list on the Betway site. Well, you could class it more as a 2021 Six Nations sleeper bet more than anything, and that is James Lowe to finish as the player of the tournament at +5000.
Lowe is a key player for Leinster, one of the most dominant teams in Northern Hemisphere rugby. He is a class act and is still bedding in on the international scene. He can score tries and is capable of game-changing plays.
While the best Six Nations bets on this list would be Dupont or Itoje at +1000, some loose change on Lowe is well worth a shot, too.
More of the Best Six Nations Prop Bets
France for a Top Two Finish (-150)
Dual Forecast of England and France (+150)
Straight Forecast of France 1st and England 2nd (+500)
Stuart Hogg Scotland's Top Team Try Scorer (+450)
Elliot Daly England's Top Team Try Scorer (+1200)
If you're keen to gamble on Six Nations odds for real money, I'd also suggest checking out the bets above.
You can find these odds on our recommended sites for betting on the Six Nations. Whether you prefer to bet at home via online betting sites for rugby, or on the go with the top real money gambling apps, it's up to you.
Here's a reminder of the Six Nations gambling sites with apps and mobile betting facilities that we recommend.
Wrap Up
Well, it's been fun reeling off the best 2021 Six Nations bets.
Now, it's up to the players and teams to do their stuff on the field. I can't wait for the action to get underway and will be keen to see how well my tips for Six Nations props and specials do.
With every team but Italy confident of winning the title, it should be a very interesting tournament indeed. It's an exciting time to be both a rugby bettor and a fan, that's for sure.
If you're still keen to get your hands on more reading material, our rugby blog is the place to visit. I'll leave you with some of our popular content, below.
Rugby gambling enthusiasts should also check out our rugby picks section for odds, bets, and predictions for the matches ahead.
I'll leave things there for now.
Good luck with your bets!